The Spark Company UK, they are proud of being a female-run company that champions equality and sustainability. Their goal is to provide customers with high-quality products that are ethically sourced and environmentally friendly. So whether you're looking for something loud and creative or simply want to support an ethical brand, The Spark Company UK is the perfect place for you.
They are a progressive community that believes in giving everybody a voice, and they make sure that their products reflect that. They commit sustainability and supporting progressive communities. Here's a close look to the brand that is second to none.
Shop with The Spark Company UK
Eat The Patriarchy Feminist T-Shirt
Price: £22.00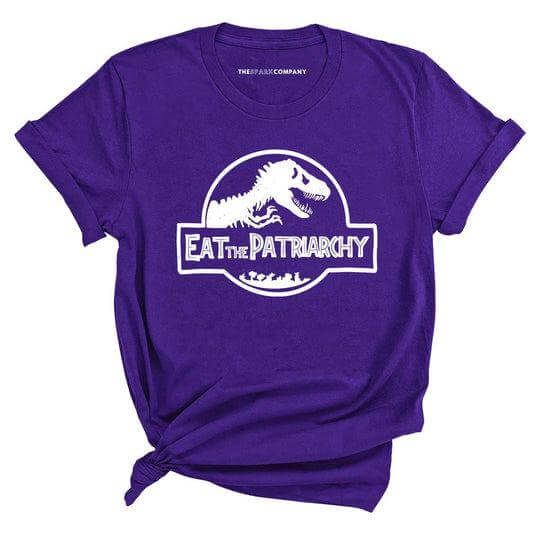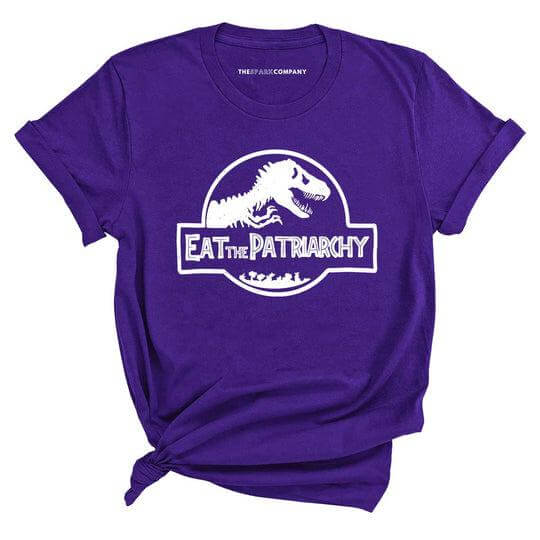 With a unique design, our T-shirts are not sold in stores—so you can be sure to stand out from the crowd! Super soft and made from the highest quality cotton, every purchase also helps a woman or girl in need. Additionally, all orders over £70 qualify for free UK and EU shipping! Our team of experts ensures that your order is delivered on time and to the highest possible standard.

So why not treat yourself today?
Queen Tiny Embroidery Detail Joggers
Price: £35.00
These old-school-style joggers are crazy comfy and feature a classic unisex fit, with side pockets, an elasticated waist, and cuffs. In addition, they're made from smooth cotton on the outside and soft cotton on the inside, for ultimate comfort. Best of all, they're available in grey-the perfect match for our other Queen Tiny items! And don't forget to check out matching items for a complete look!
Want to comfort yourself? Buy it!
We Are The Granddaughters Of The Witches You Tried To Burn Halloween Sweatshirt
Price: £37.00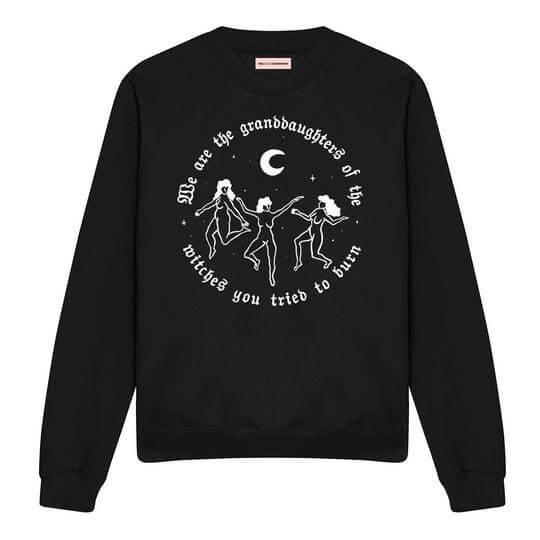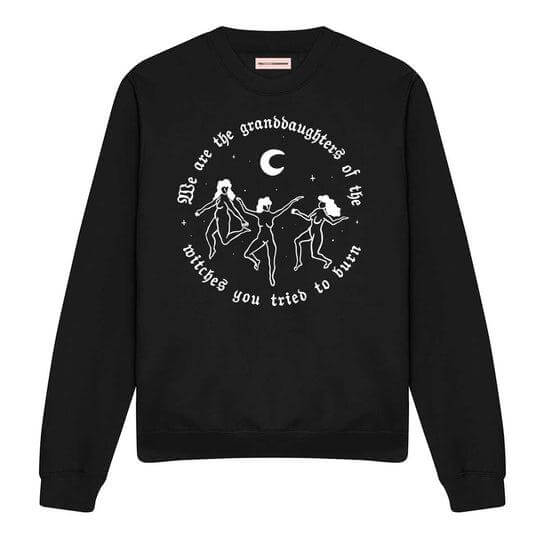 This limited edition design is perfect for any gathering of witches, and is sure to hex the patriarchy! It's made from super-soft cotton with a stylish drop shoulder and an amazing fit. Plus, their Halloween collection has grown this year with a bunch of new designs, so don't miss out! Ethically manufactured and printed by experts, they guarantee on-time delivery of your new favorite sweatshirt.
A stylish and comfy way to show off your witchy pride.
Man Tears Mug Feminist Mug, Feminist Gift
Price: £13.00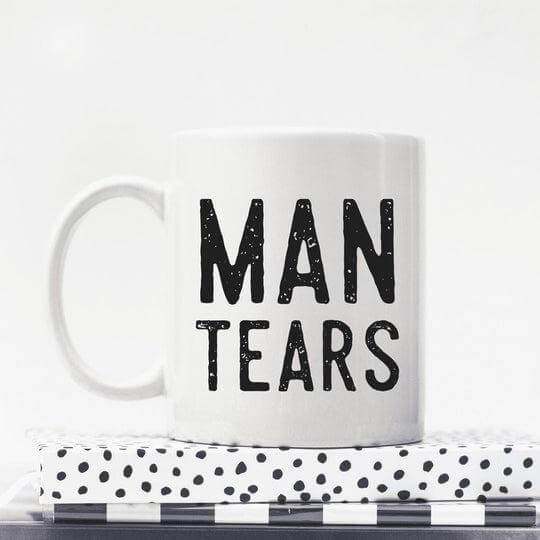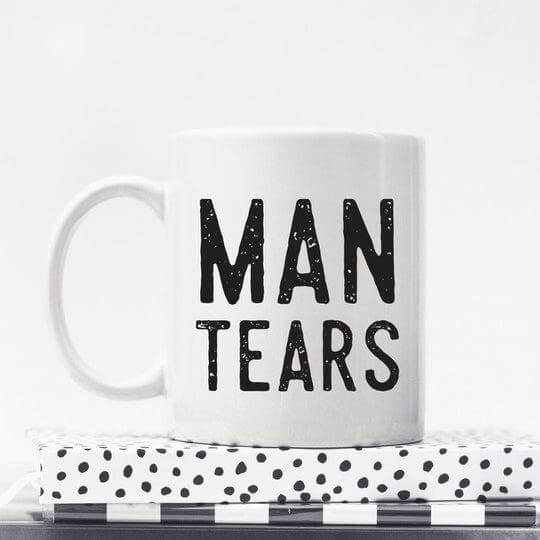 Step up your coffee game with this Man Tears Mug. Whether you're a proud feminist or just love to watch the patriarchy crumble, this mug is for you. Also, it's made of high-quality ceramic, hand-printed by experts, and responsibly manufactured. Its unique design is not sold in stores. So take a sip of that morning coffee and enjoy the tears of the patriarchy.
This Man Tears Mug is perfect for all the strong, independent women out there! So don't wait – get yours today!
On Wednesdays, We Smash The Patriarchy Feminist T-Shirt
Price: £22.00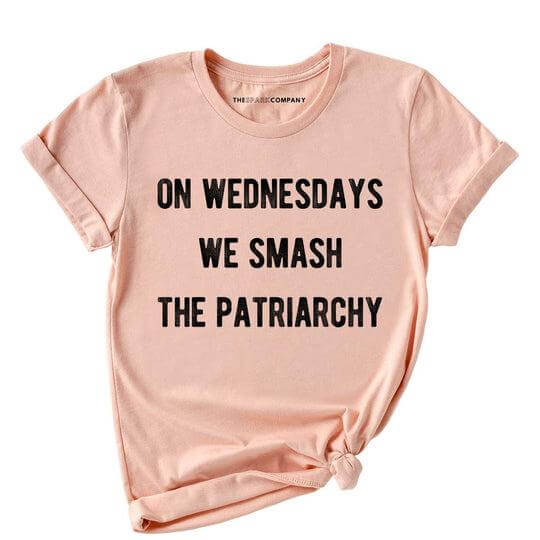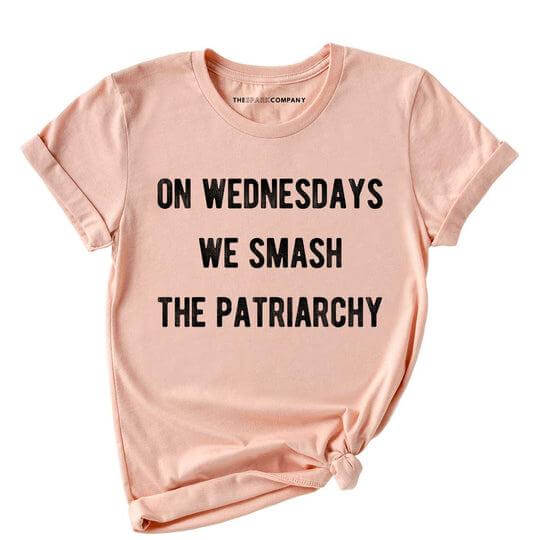 These "On Wednesdays We Smash The Patriarchy" Feminist T-Shirts are made from high-quality cotton, these soft and comfy tees are perfect for anyone who wants to smash inequality in style. With various colors available, there's sure to be one that's perfect for you. Show your support for equality with this great shirt
Shop with The Spark Company UK today and know that you're making a difference!