In today's world, where pet health is increasingly becoming a priority, Bella & Duke UK has emerged as a leading advocate for pet-centric nutrition and well-being. With a heartfelt dedication to their four beloved family dogs – Morpheus, Barney, and Gus – the founders, Tony and Mark, were inspired to delve into the world of species-appropriate nutrition after experiencing the premature loss and illness of their cherished pets.
Rooted in a shared love for family walks in the woods, Bella & Duke champions a holistic approach to pet care, challenging conventional pet food norms and advocating for the natural well-being of every furry companion.
Nurturing Pet Wellness Through Bella & Duke UK
Tail Wagging White Fish With Beef & Turkey| Premium Adult
Price: £2.87 per tub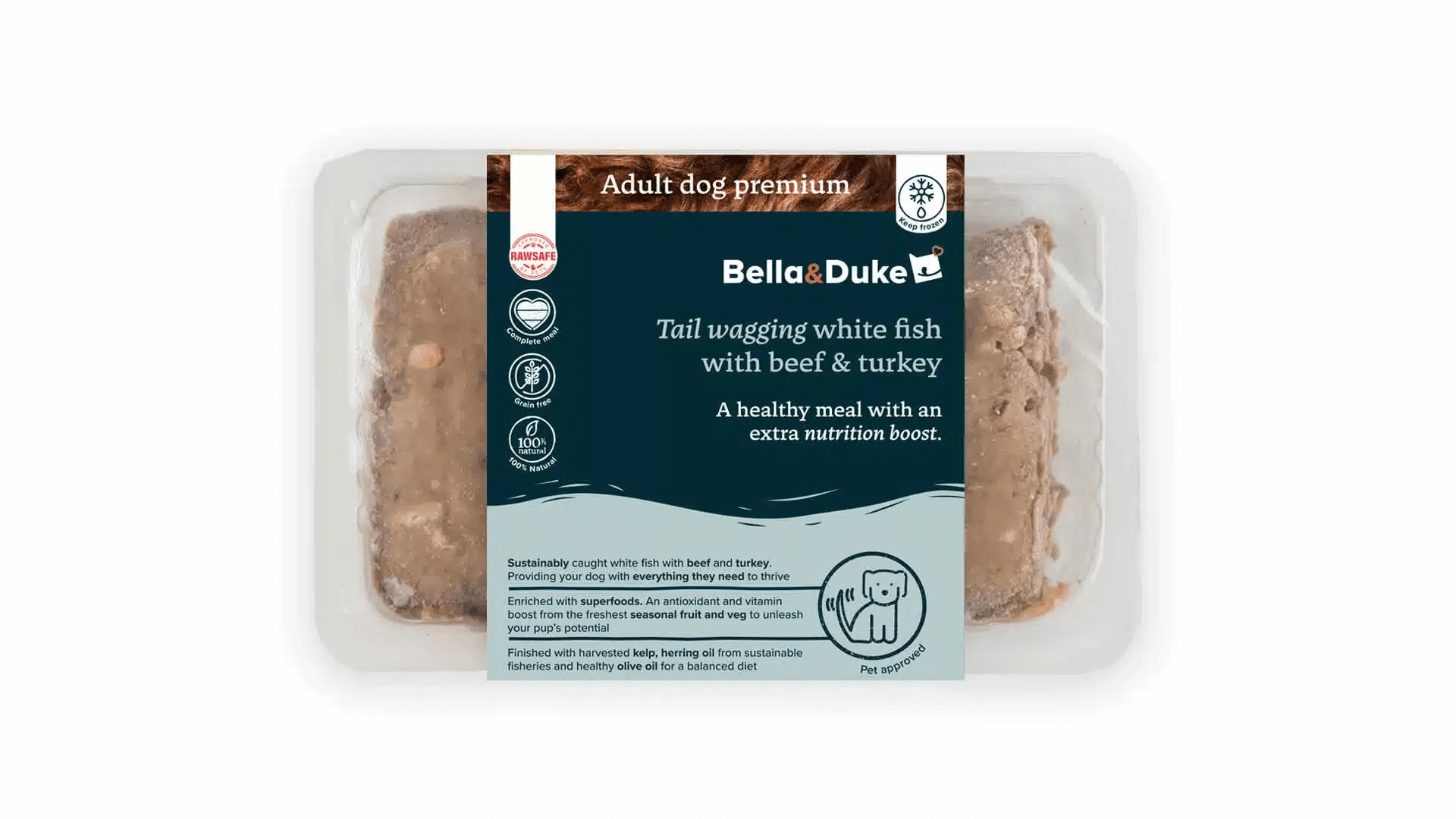 Tail Wagging White Fish With Beef & Turkey offers a delectable and nutritious blend, perfect for a delightful mealtime experience. With 80% meat, bone, and offal content, it is expertly crafted to support their overall well-being. Treat your furry friend to this premium adult meal and witness their health and happiness flourish.
Feline Lucky Lamb & Ducky | Cat Food
Price: £3.38 per tub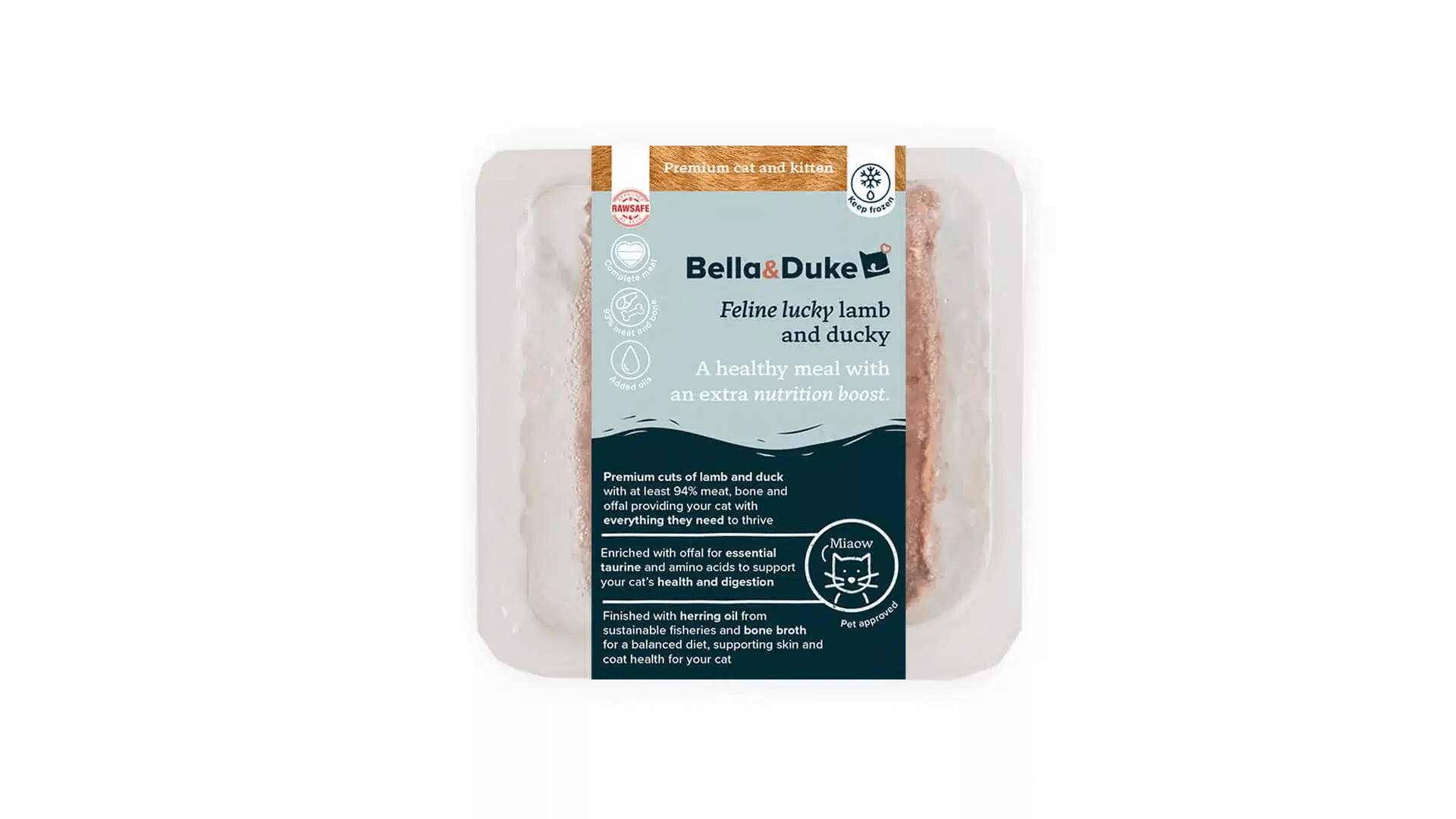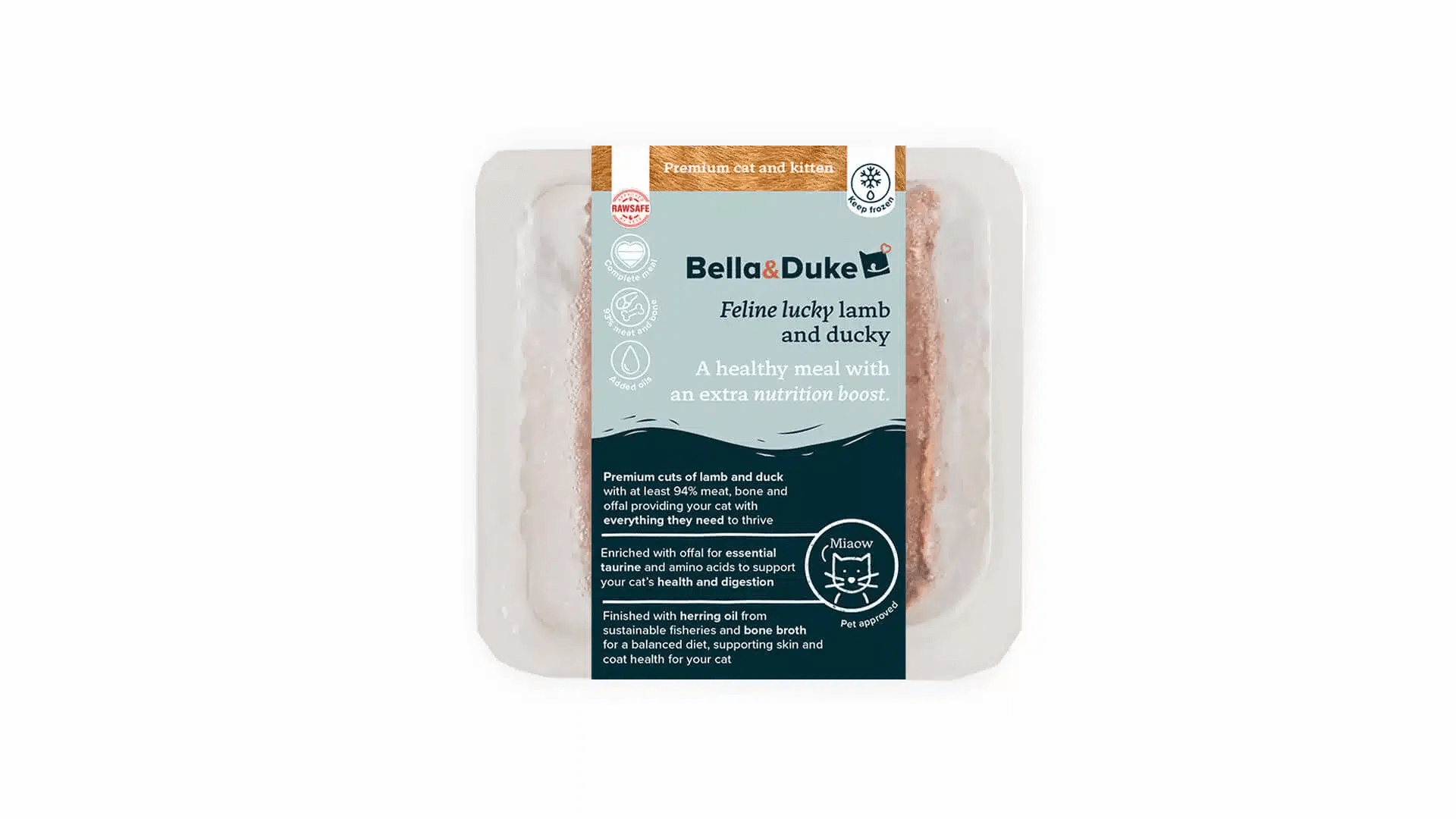 Indulge your cat with delectable lamb and duck raw cat food, designed to ensure their happiness and well-being during mealtime. Experience the joy of seeing your feline friend thrive with this nutritious and irresistible meal option. Treat your beloved pet to this premium cat food and witness their contentment and health flourish.
Try it now for wholesome nourishment and satisfaction!
Terrific Turkey & Chicken | Cat Food
Price: £3.38 per tub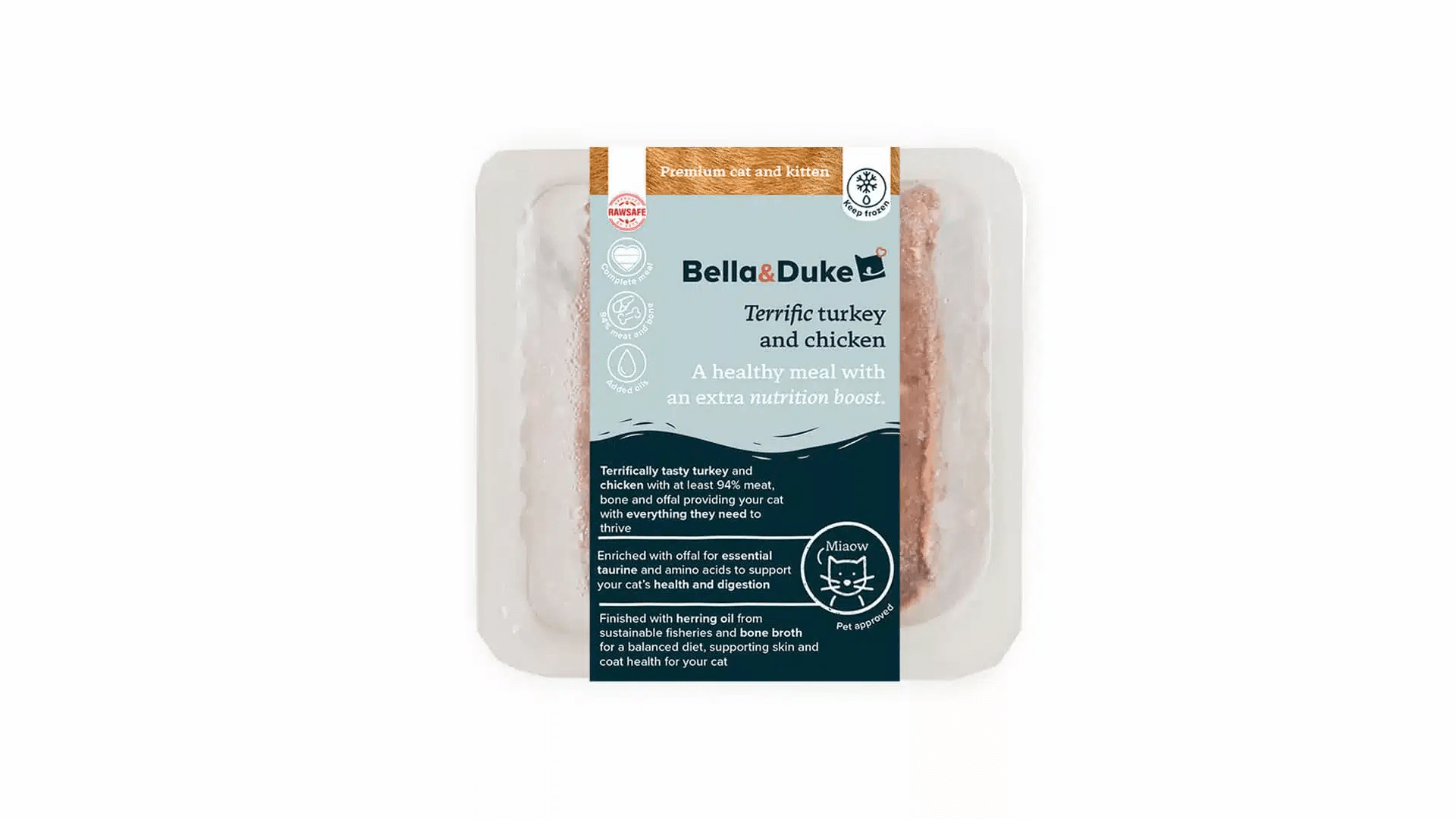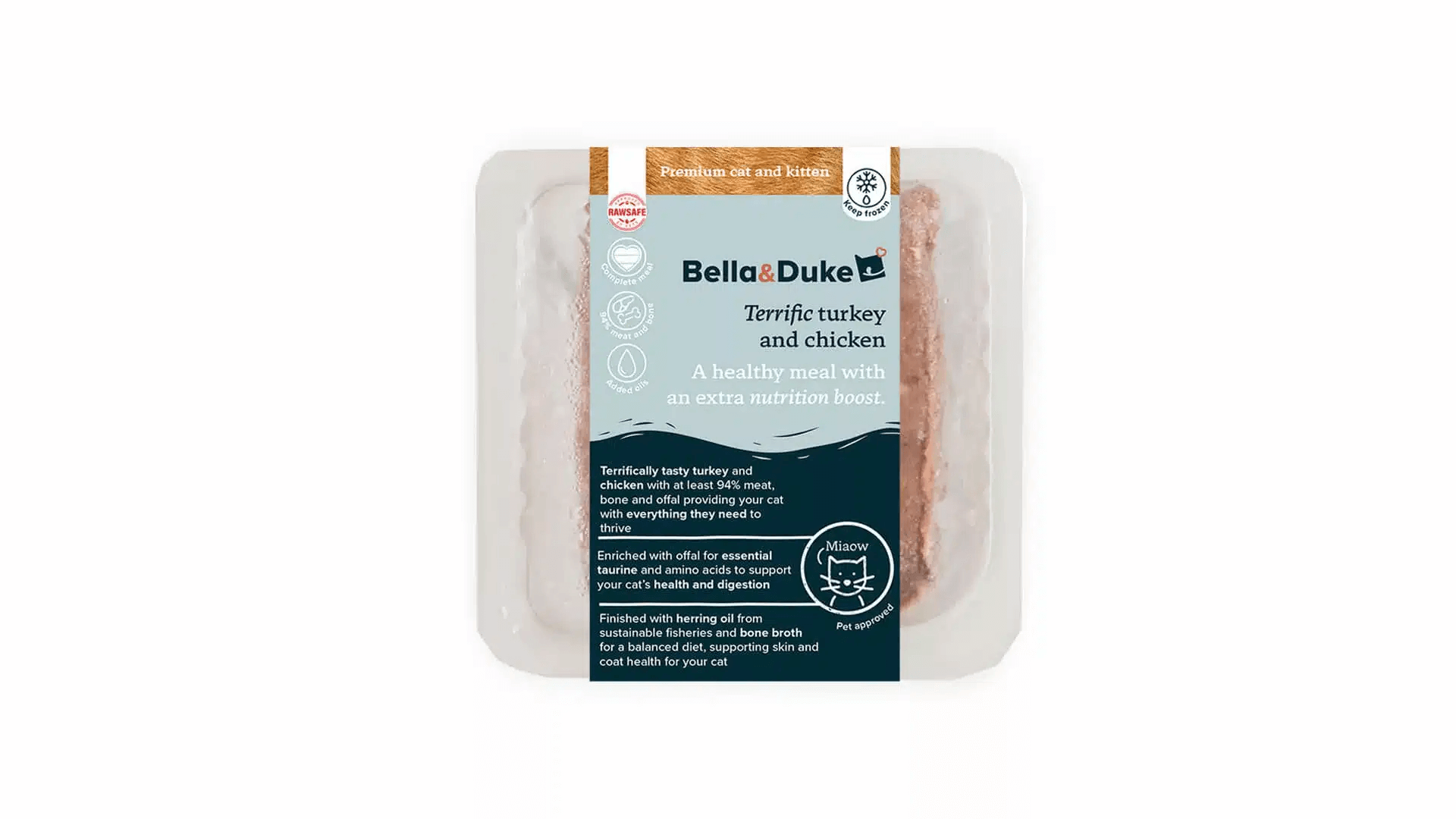 Treat your feline friend to Terrific Turkey and chicken raw cat food, complete with a delectable blend of beef tripe, savory broth, and wholesome oil to ensure their happiness and overall well-being. Discover the perfect meal for your beloved pet today.
Get it now and watch them thrive with every nourishing bite!
Baa-rilliant bone broth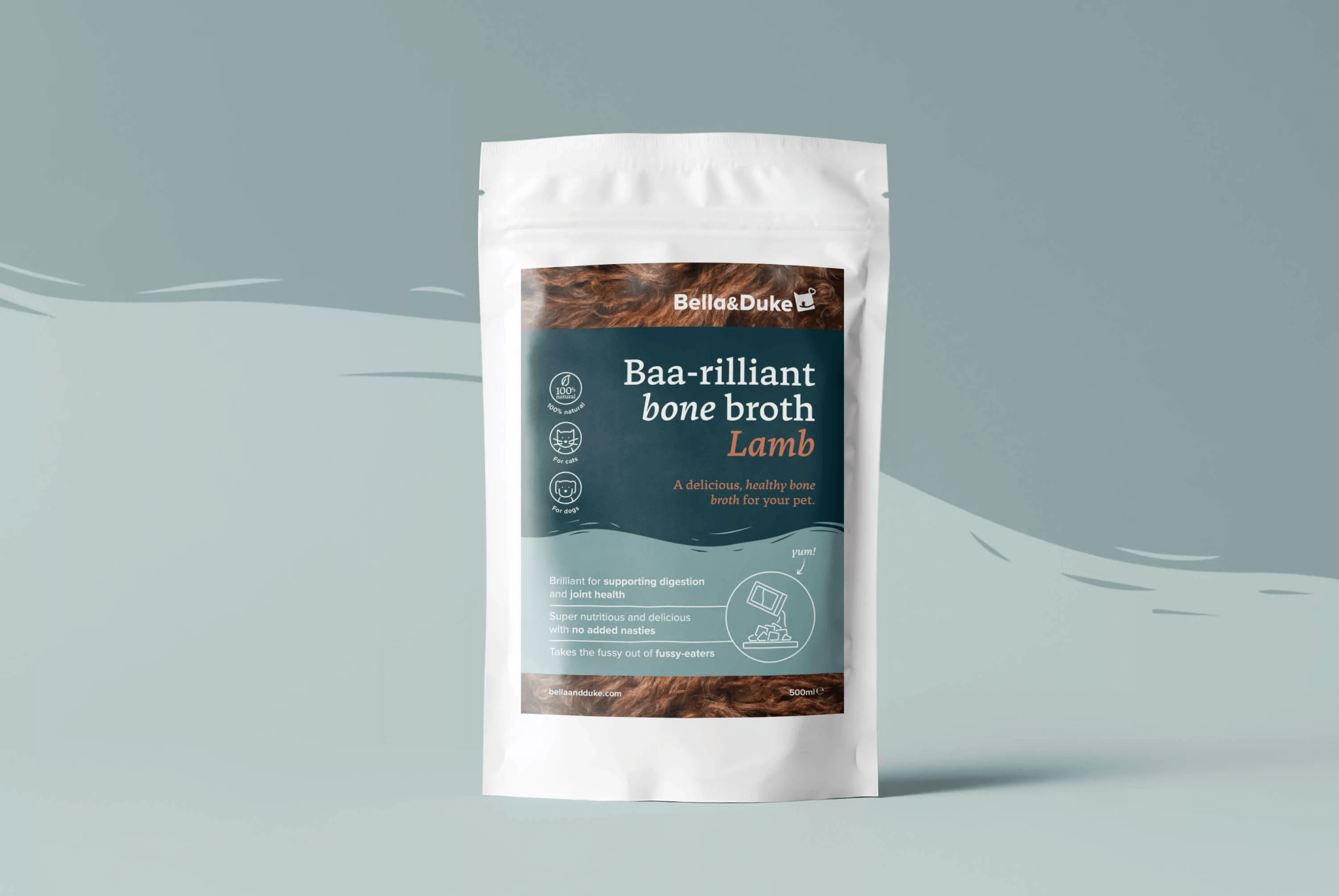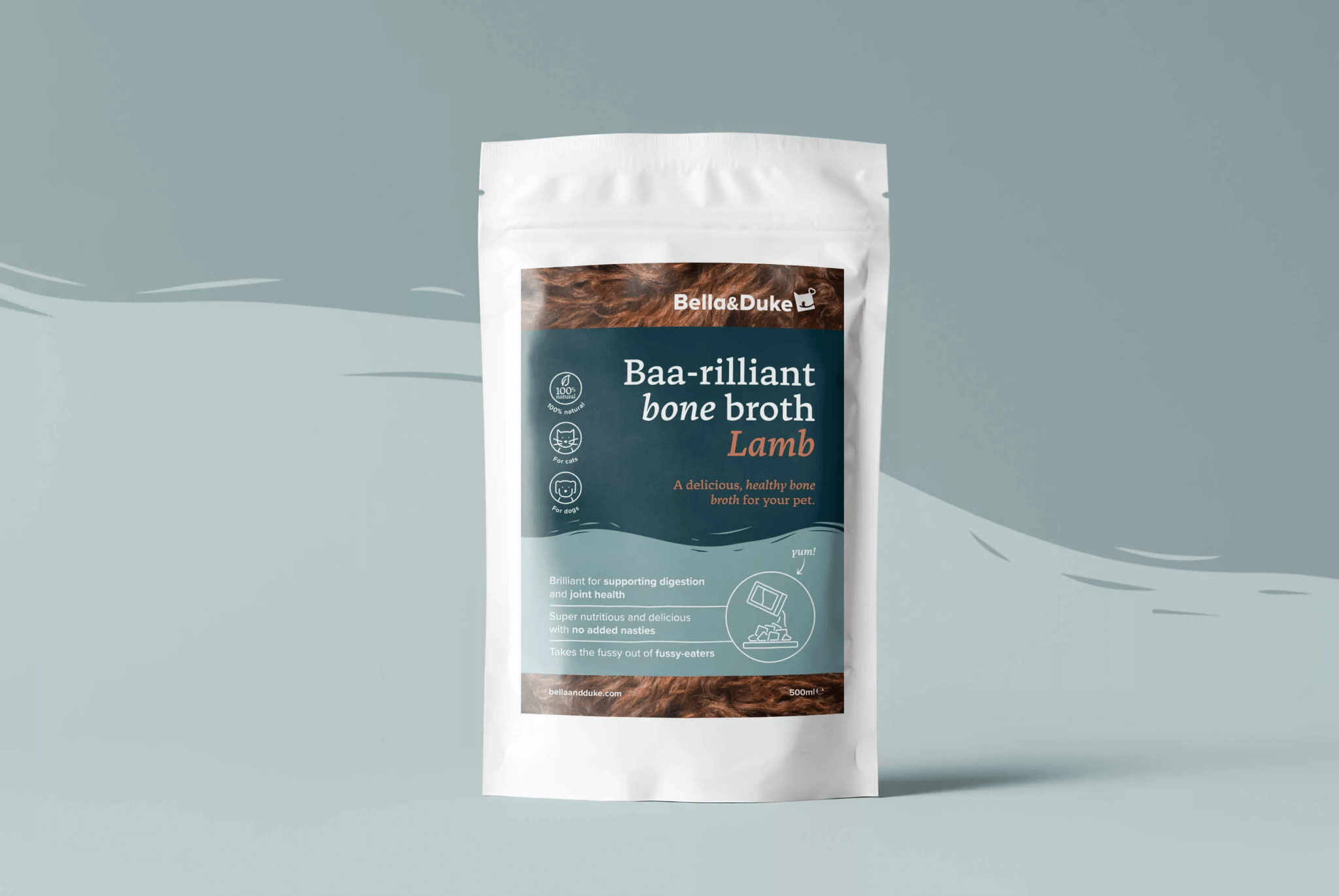 Discover the exceptional benefits of Baa-rilliant bone broth, which promotes digestion and joint health. Crafted with premium, natural ingredients and free from any harmful additives, this nutritious and delicious broth is an ideal solution for even the pickiest of eaters.
Silky Coat Salmon With Beef & Turkey | Working Dog Puppy
Price: £2.31 per tub
Keep your working puppies in their prime with Silky Coat Salmon with Beef & Turkey raw meal, expertly crafted with sustainably sourced salmon, premium beef, and turkey to deliver the ultimate flavor experience they'll adore. With a rich protein content designed to support their growth and development, this complete and nutritious meal is precisely formulated.
Buy it now and set it up for a vigorous future!
Treat your pets to the finest nutrition with a wholesome range of Bella And Duke UK. Work on their well-being today with carefully crafted meals tailored for their optimal health.