Mamoi DE is a manufacturer of top-quality toys and accessories for children and babies. In their store, you will find the highest quality made products from European-certified beech and pine wood, oiled with safe and natural preparations, and neutral for humans. Wooden elements are machine-cut and hand-finished matt look that your room dons perfectly. Mamoi DE wants to make sure that no element has a defect and meets high safety standards. In this Mamoi DE review, we have discussed a few of its best products.
Mamoi DE Review Winter Sale Up To 15%
Children 's fabric, Beige swing
Price: was €49.99 now €44.99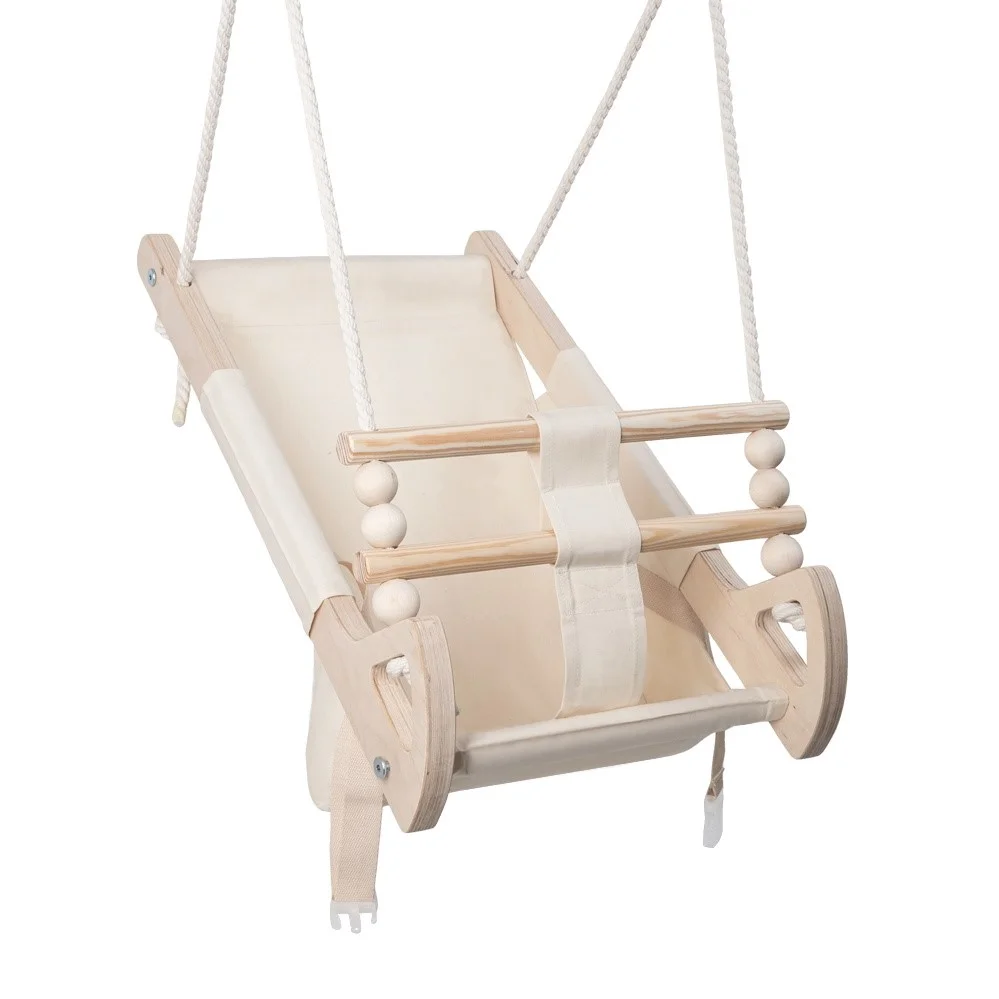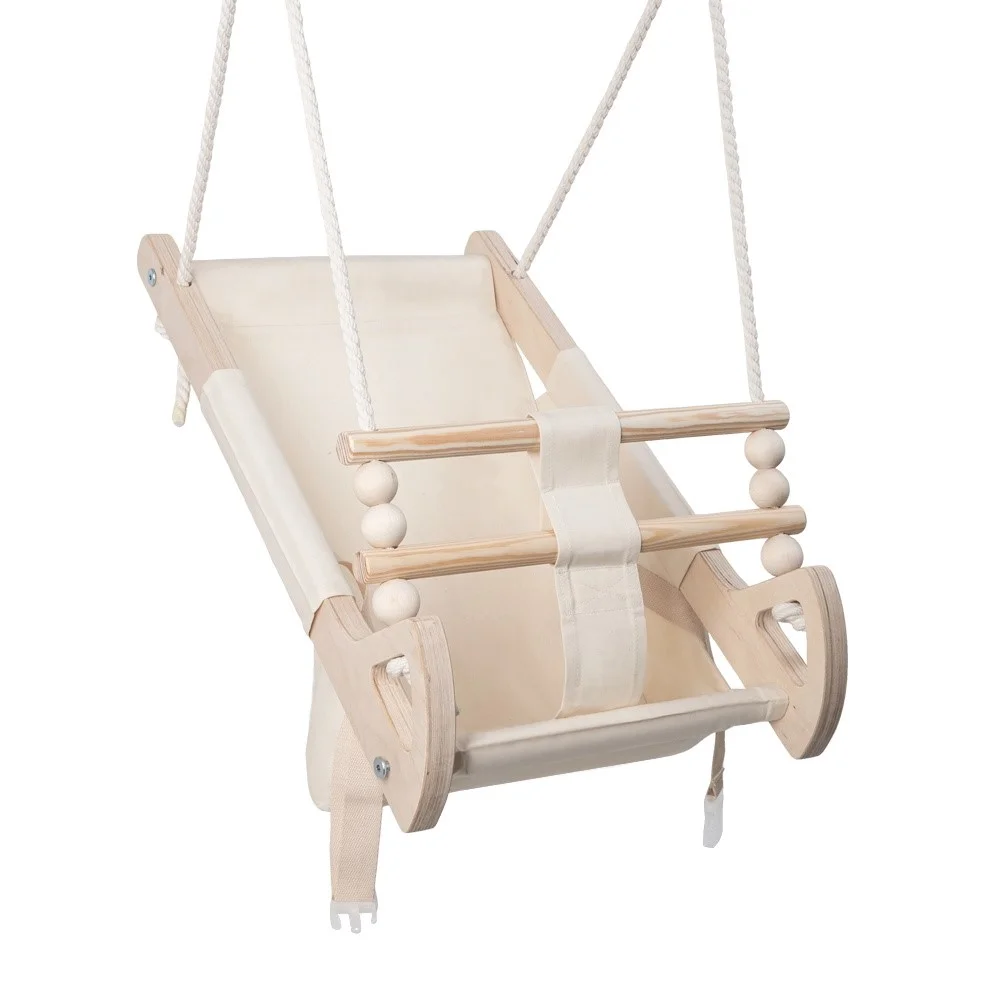 The swing seat baby is very durable and safe for children over 6 months. The wooden parts are connected with impact screws. The wooden swing seat toddler is suspended from sturdy, adjustable sail ropes and has a safety harness. The cotton ropes can be adjusted with the help of robust metal elements. The swing for door frames can be adjusted to the height of ceilings, beams, and branches.
A perfect swing for your little toddler.
Baby Swing Child Swing Wood Light Grey
Price: was €49.99 now €42.99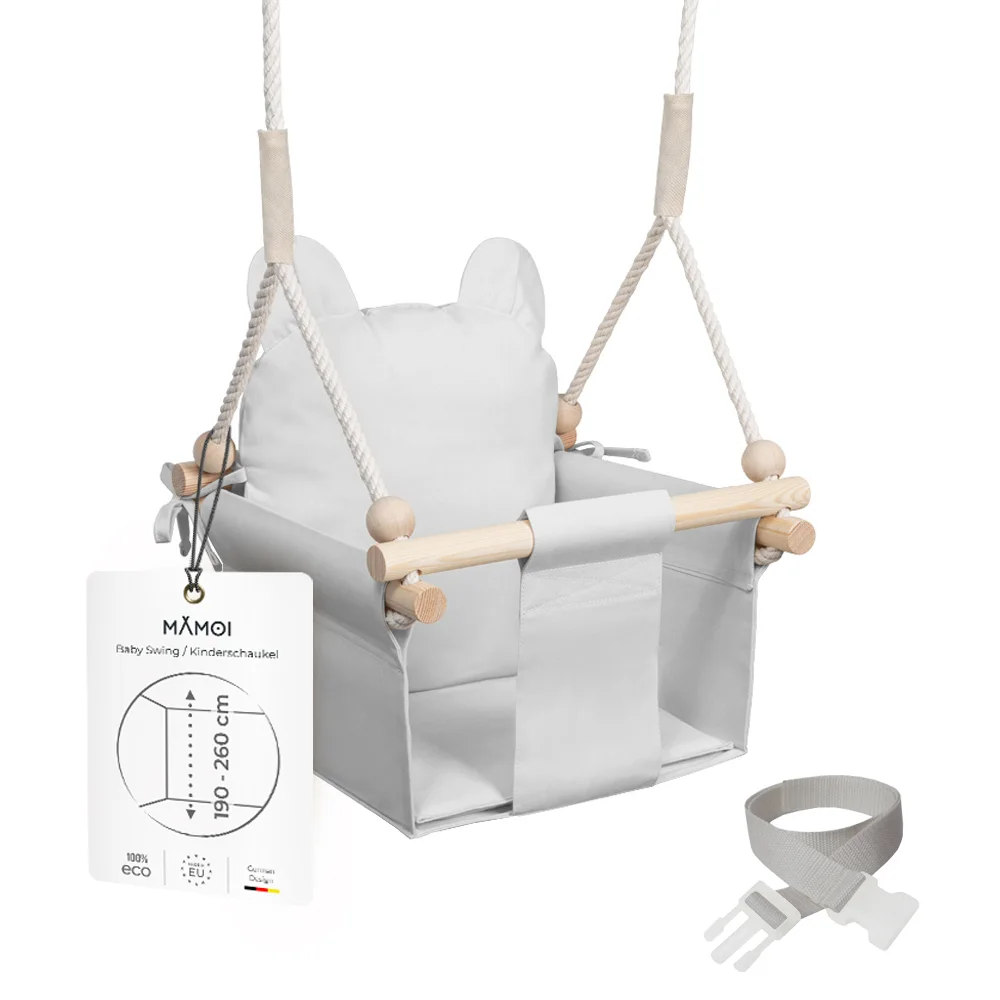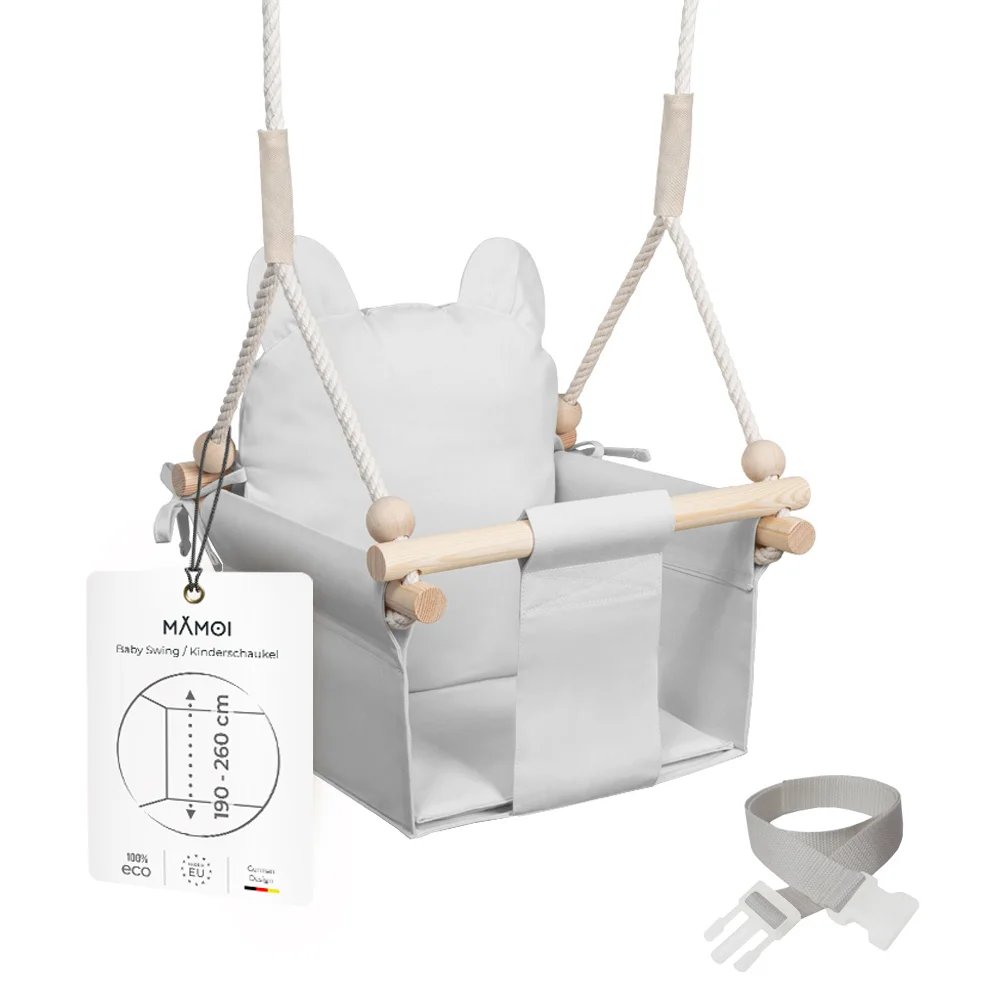 MAMOI has prepared a unique product for you – the first children's swing with a new type of hip belt that protects your child from falling out. This is why the MAMOI baby swing is so unique on the market. This baby swing not only offers a lot of fun but also guarantees the highest level of safety.
Have this swing now for little happiness.
Wooden Stilts for Children 103/153 cm
Price: was €49.99 now €42.99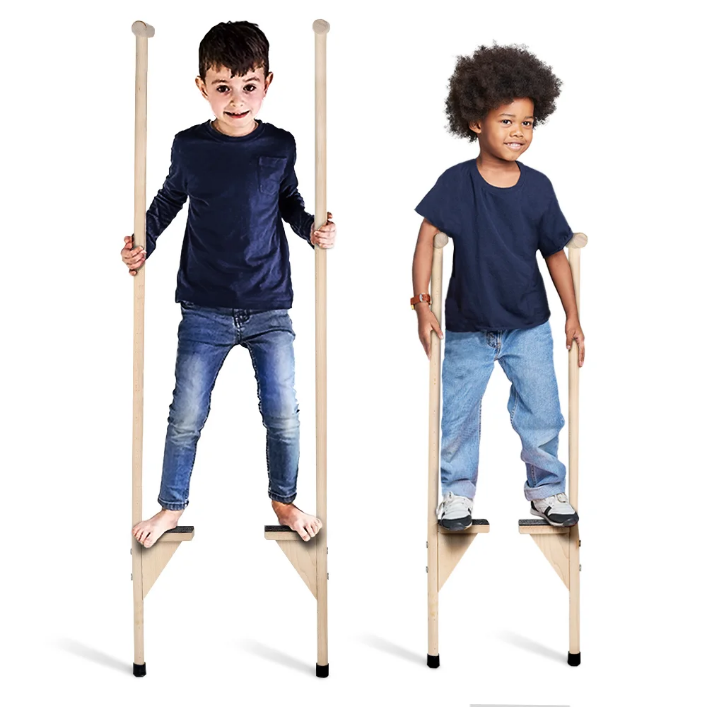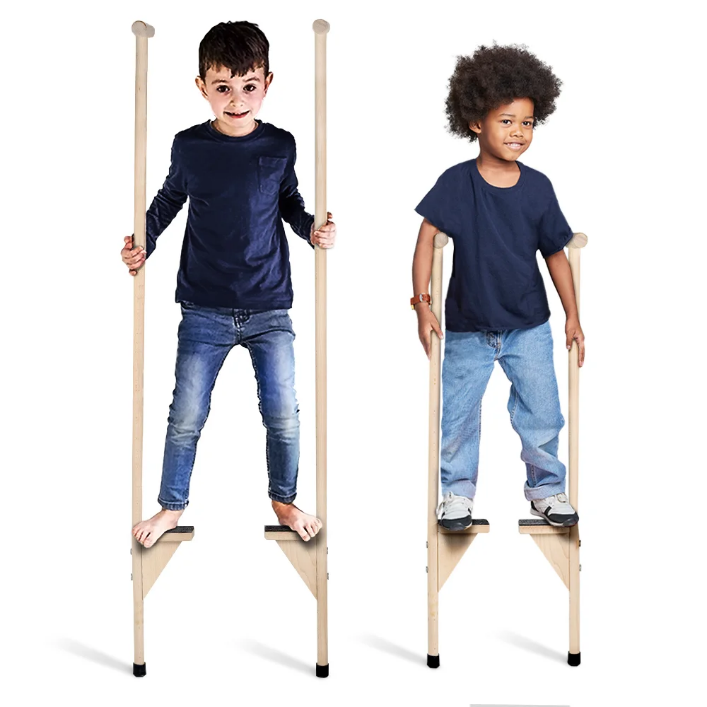 Wooden stilts for children are designed for entertainment and exercise. The well-thought-out construction of the stilts and the use of high-quality wood ensure durability and stability and thus safe play fun for your child. The wood from which the child stilts are made has been carefully sanded so that there is no risk of splinter injuries. The product is intended for children only.
Have these stilts for your naughty child.
Wooden Climbing Frame Indoor
Price: was €149.99 now €127.99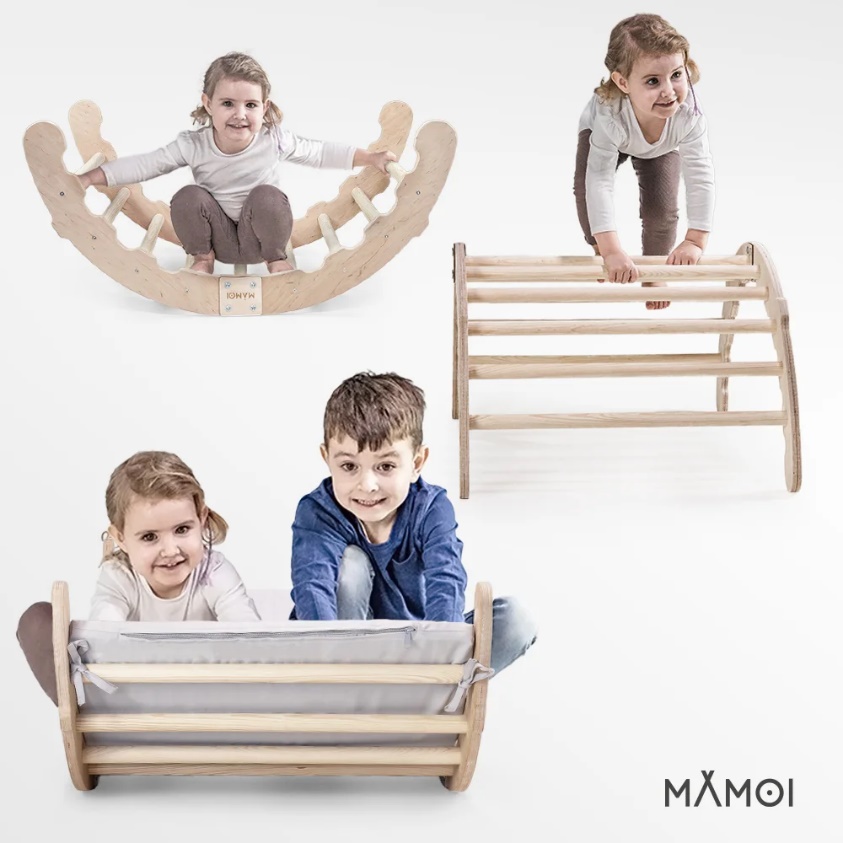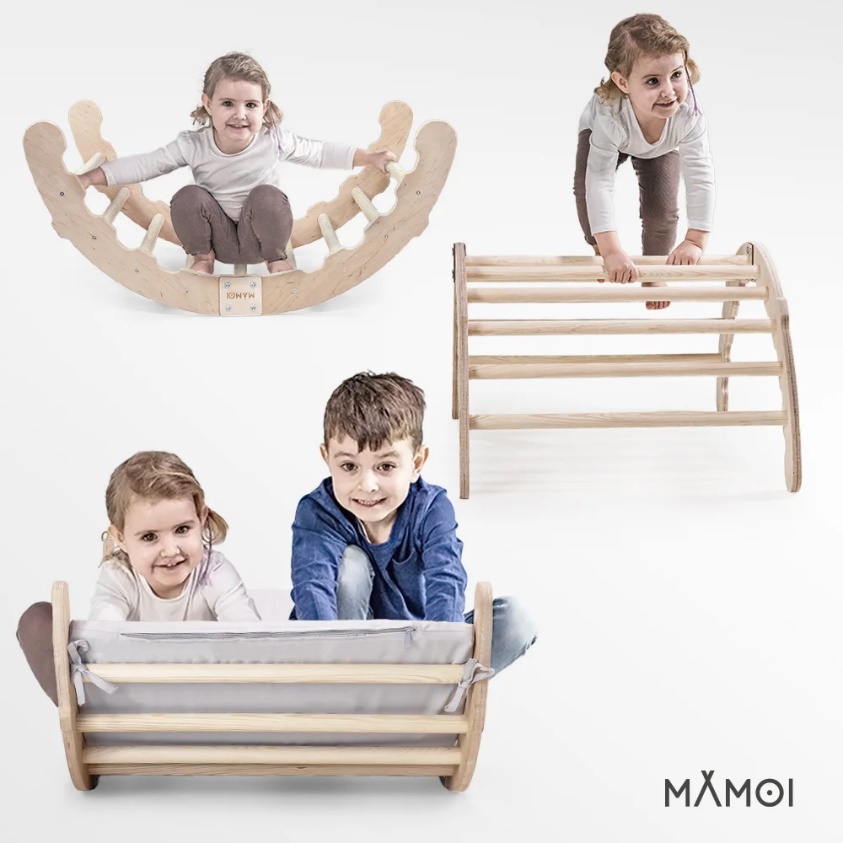 Wooden Climbing Frame Indoor is a unique toy that allows your child to have a moment of fun as well as rest and relaxation. It is made of strong wooden plywood and a mat covered with natural cotton. The rocker will hold a load of up to 60 kg. The rocking triangle serves children with comfort and convenience.
For a great moment of fun have this climbing frame.
Modern climbing triangle for children
Price: was €104.99 now €89.99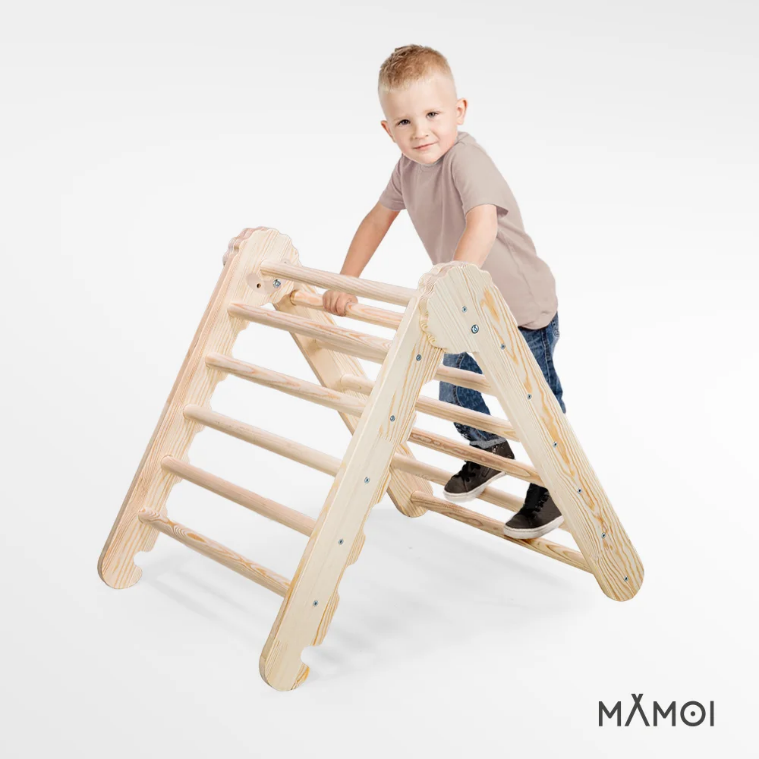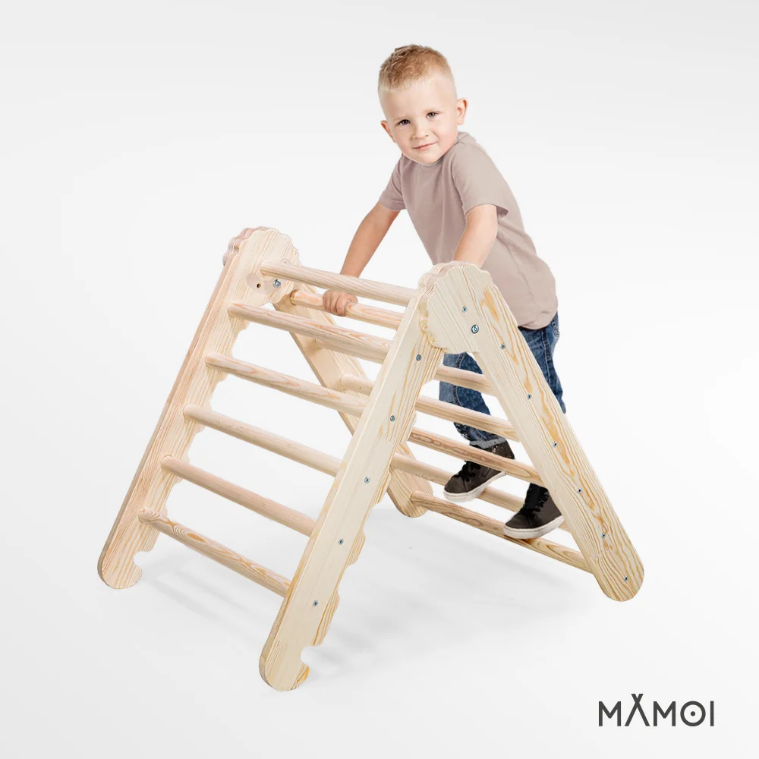 Climbing Triangle is made of top-quality plywood and pine wood. The structure can carry a load of up to 50 kg, ensuring stability and safety during the child's play. All handles and bars have smooth edges and provide a solid grip. Toddler Climbing Frame is fully made of materials safe for children and the environment.
A perfect toddler climbing frame for your little bundle of joy.
Explore the Mamoi DE review and choose the best product for your little one to have a cheerful learning experience.