Meineschufa is a leading provider of reliable creditworthiness management solutions, offering essential services to help individuals navigate the complexities of the housing market and safeguard themselves against identity theft. With a strong emphasis on online security, MeineSCHUFA services empower users to stay informed about their current credit ratings, providing them with valuable insights to monitor and manage their financial standing effectively.
Additionally, the platform offers accessible and user-friendly features, such as downloadable forms for creating contracts and letters, ensuring a seamless and hassle-free experience for users.
Discover the Power of MeineSCHUFA's Service
Help in securing larger investments
Price: €28.50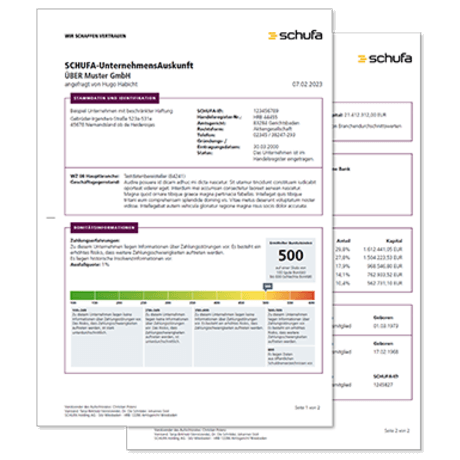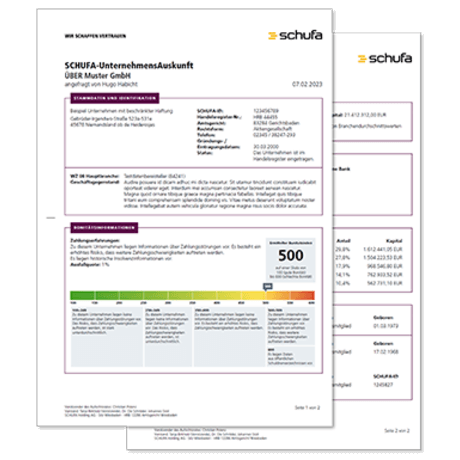 Elevate your financial security with comprehensive insights into the creditworthiness of companies. Access information on over 6 million businesses, ensuring transparency and minimizing the risk of financial losses. Make informed decisions and check the creditworthiness of potential clients and service providers in advance.
Secure your investments today for a more luminous financial future.
The SCHUFA credit report
Price: €29.95
Gain recognition from landlords and employers with the SCHUFA credit report, known for its highest data quality and security features. Enjoy the advantage of a promotional offer and receive a 30-day free trial of online access. Make informed decisions confidently with our reliable services, designed to provide you with accurate and counterfeit-proof information for your peace of mind.
Secure your future with SCHUFA today!
Permanent insight into your data and creditworthiness
Price: €29.95


Empower yourself with permanent access to your data and creditworthiness through SCHUFA. Monitor your credit score and any changes or inquiries related to your creditworthiness or identity data, receiving timely notifications via email or SMS. Stay in control and stay informed about your financial standing with SCHUFA.
Take charge of your future today!
SCHUFA Information for tenants and landlords
Price: €29.95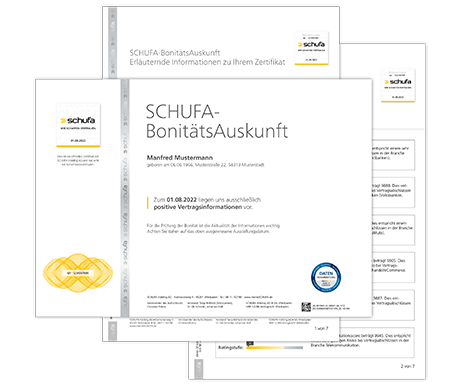 Rely on the SCHUFA information designed specifically for tenants and landlords, recognized as the No. 1 standard in Germany. Benefit from reliable proof of creditworthiness and ensure privacy protection with our secure certificate, equipped with multiple security features such as hologram strips and the SCHUFA seal.
Trust in SCHUFA for your peace of mind and secure your financial future today!
Meineschufa Plus
Price: €4.95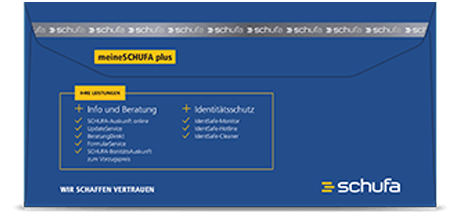 Elevate your security with Meineschufa Plus, offering comprehensive monitoring across 700 million websites, including the deep web and darknet. Utilize the IdentSafe Cleaner for data deletion by an EU-based website operator. Additionally, benefit from our hotline support available Monday to Friday from 8:00 a.m. to 7:00 p.m. and Saturday from 10:00 a.m. to 4:00 p.m. (excluding national public holidays) for any inquiries or assistance.
Protect your identity with Meineschufa plus today!
With its comprehensive suite of services, Meineschufa services remain committed to empowering individuals with the tools they need to achieve financial security and peace of mind