Easter is one of the most important holidays for the Cadbury brand. This year, Easter falls on April 17th and Cadbury has already released some exciting offers for the upcoming holiday. For starters, Cadbury is bringing back its popular Easter Egg chocolates with more and more discounted offers. You can easily get up to 25% discounts on Cadbury Easter sales.
Also, there's so much to look at and enjoy from a single brand on the internet. So, let's get started by exploring some incredible deals with Cadbury Easter Sales.
Get 25% Off On Cadbury Easter Sales
MINI EGGS BAG 80G (BOX OF 24)
Price: now £24.72 was £31.92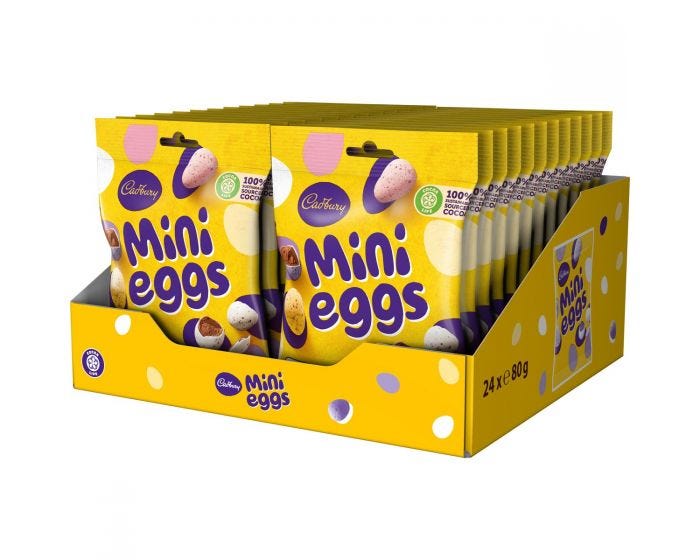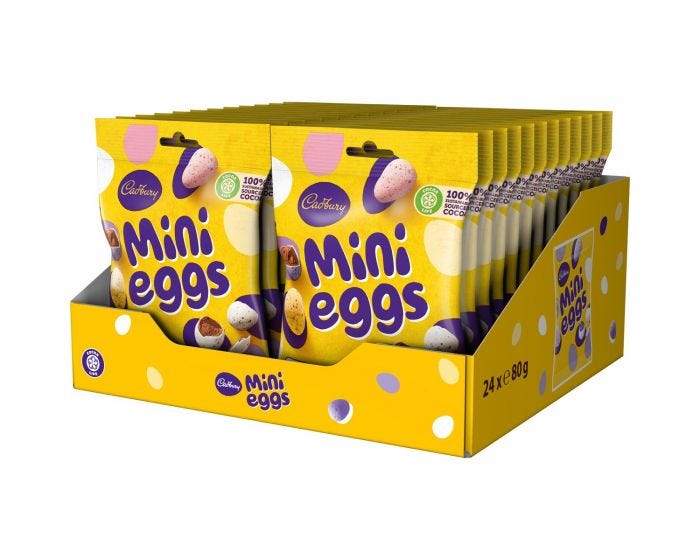 Enjoy your favorite Easter candy with this box of Mini Eggs! These eggs are solid Cadbury milk chocolate with a crisp sugar shell. They are perfect for Easter, or any other time of year! Just grab them to treat your loved ones with the ultimate sweetness.
Save 13% on Mini Eggs from Easter Sale
DAIRY MILK EGG 'N' SPOON OREO 128G (BOX OF X8)
Price: now £24.72 was £31.92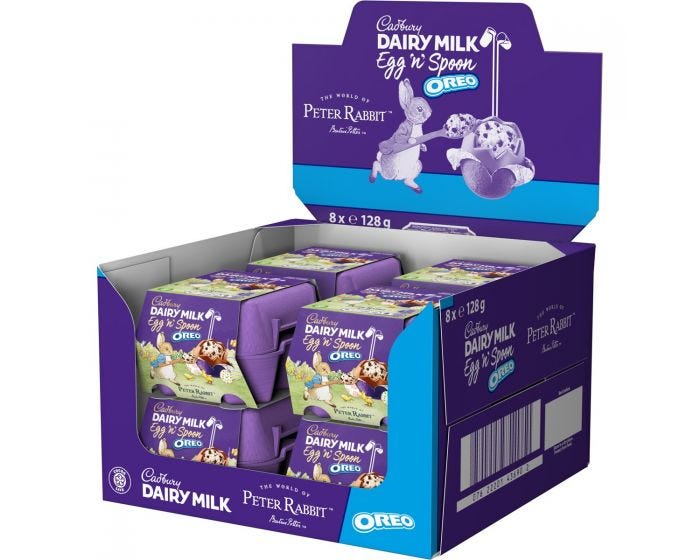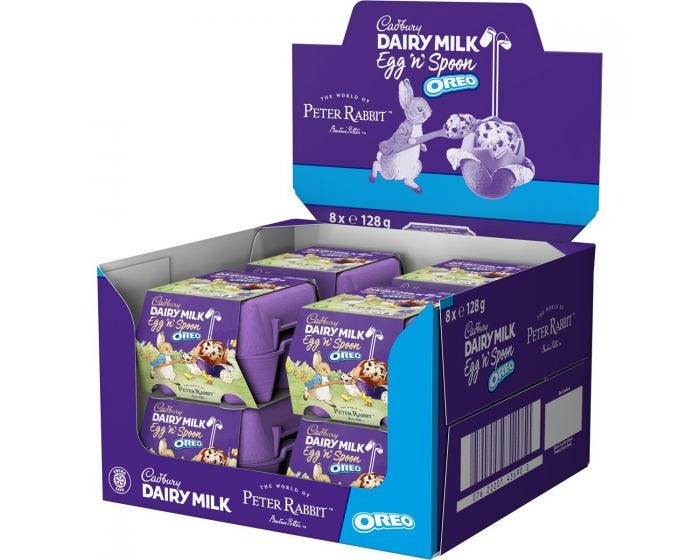 OREO chocolate mousse is the deliciously light and fluffy way to enjoy your favorite biscuit. The chocolaty goodness of Oreo combined with the creamy deliciousness of DAIRY MILK makes for a heavenly treat. Indulge in the deliciousness of chocolate and cream with this familiar favorite.
Grab this irresistible snack with 23% off.
DAIRY MILK ORANGE MOUSSE PETER RABBIT 30G (BOX OF 33
Price: now £17.16 was £21.45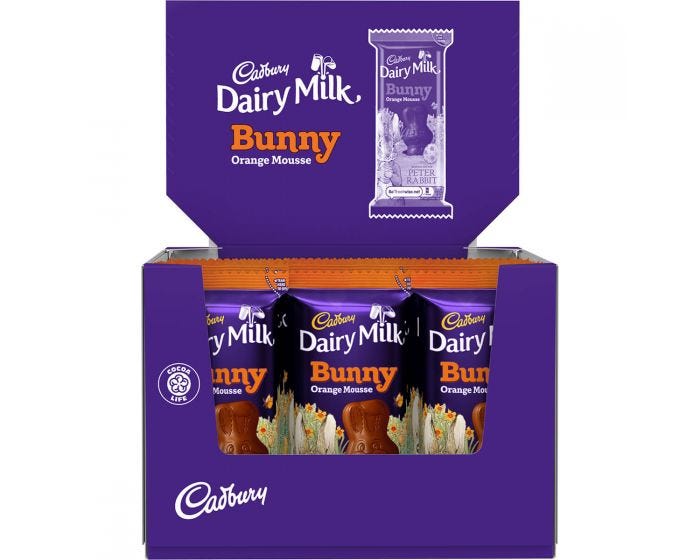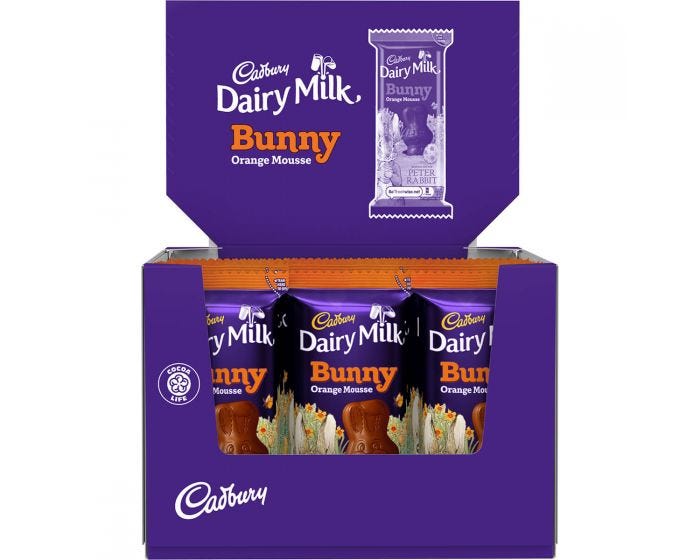 This fun and festive Dairy Milk is the perfect size for an Easter treat. Made with creamy milk chocolate and orange mousse, this delicious chocolate will bring a smile to your face. It comes in a box of 33, so there's plenty to go around! The delicious mousse has a creamy orange flavor and is decorated with an image of everyone's favorite Beatrix Potter character.
Save 20% on this perfect treat for children and adults alike!
CADBURY EASTER EGG HUNT PACK 130G (BOX OF 4)
Price: £16.36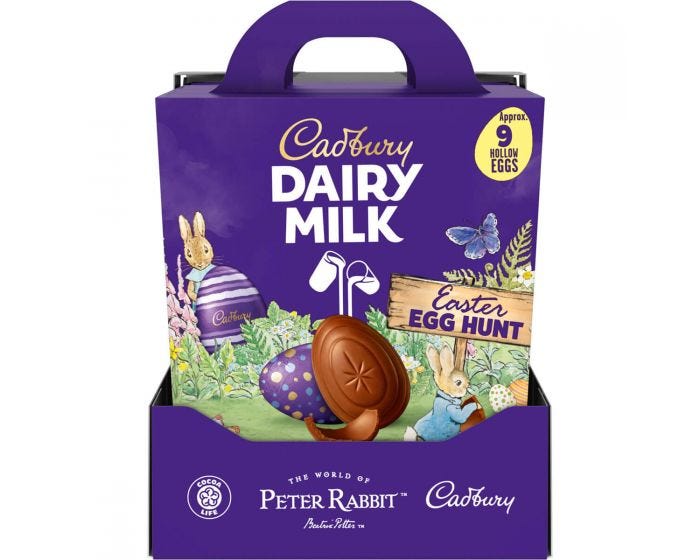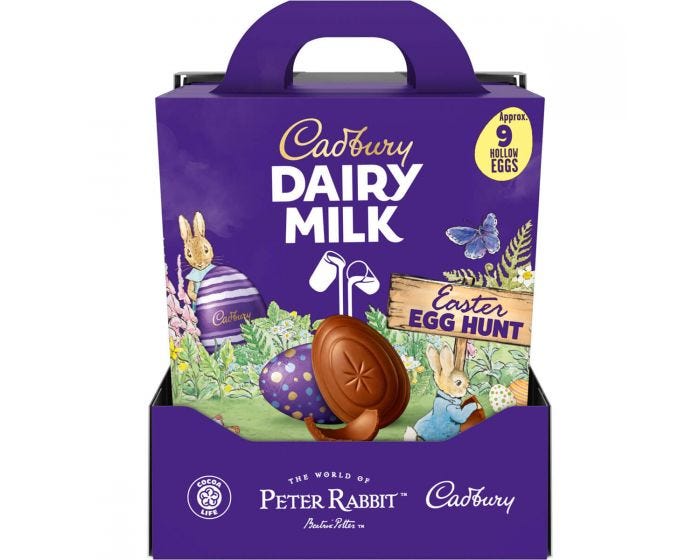 This Cadbury Easter egg Hunt Pack is perfect for those who love a little Easter egg hunt. The pack comes with 10 hollow eggs, each with a different sweet surprise inside. Whether you're looking to fill your Easter eggs hunt with some delicious treats or simply want a sweet snack to enjoy over the Easter period, this Cadbury pack is perfect for you.
When the egg is peeled off, a little chocolate surprise is waiting inside.
G&B ORGANIC DARK CHOCOLATE EGG 165G (BOX OF 4)
Price: now £20.00 was £26.36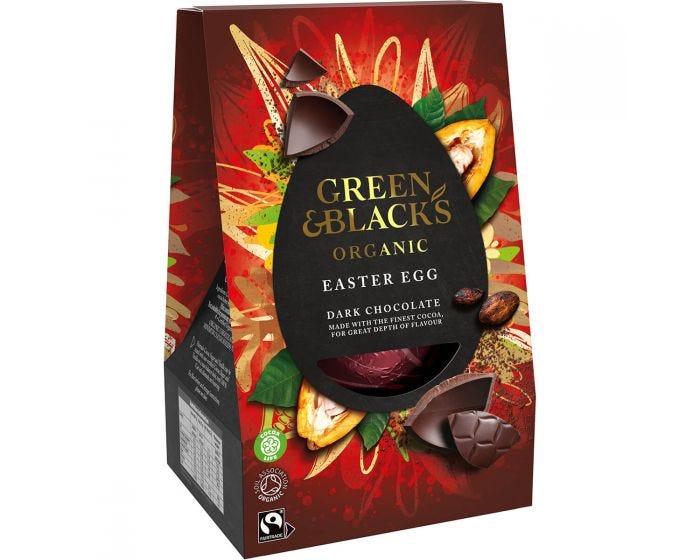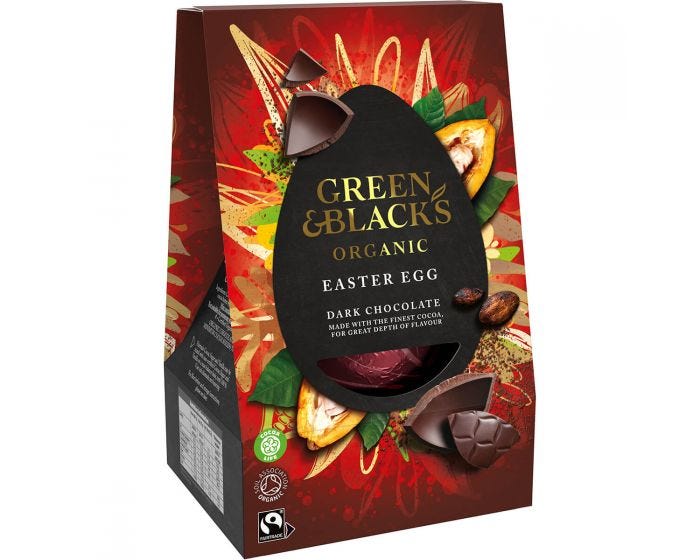 G&B Organic Dark Chocolate Egg is a thick-shelled, dark 70% chocolate egg. Each egg is made with ethically sourced cocoa beans from the Dominican Republic. The shells are hand-dipped in pure dark chocolate and finished with a beautiful design. They are made with the finest organic ingredients and are certified gluten-free and vegan. G&B eggs are Fair Trade certified and support sustainability initiatives.
Grab an amazing discount on every product at the Cadbury Easter sale today.