creidts:turningblog
You must have put hidden cameras, hired detectives, and installed applications to monitor your partner's activities. But have you heard about a gadget that tells you everything about your car? Without even waiting for long? Yes!! It's a Carly thing.
Carly tells you everything about your car. Who was the driver, how he kept it, how many miles it ran, and much more than that? But why do you need to know these details about your car? We say, why not? You should know everything about it, as they say, a lot about you.
Carly is a cartech company that links drivers to the information they need to know about their cars through an OBD2 scanner. With this information, they can save time and money both at the same time.
Because only car enthusiasts know how tiring it is to find a nice mechanic who charges less to resolve a minor issue of a vehicle. But Carly enables you to know the exact problem of your car, and you can fix it before it gets worse. (Mechanics won't like this to be honest).
So how would you do it? What is Carly all about, and how can it benefit you? Let's find out.
Carly OBD2 Scanner Reviews
How Does It Work?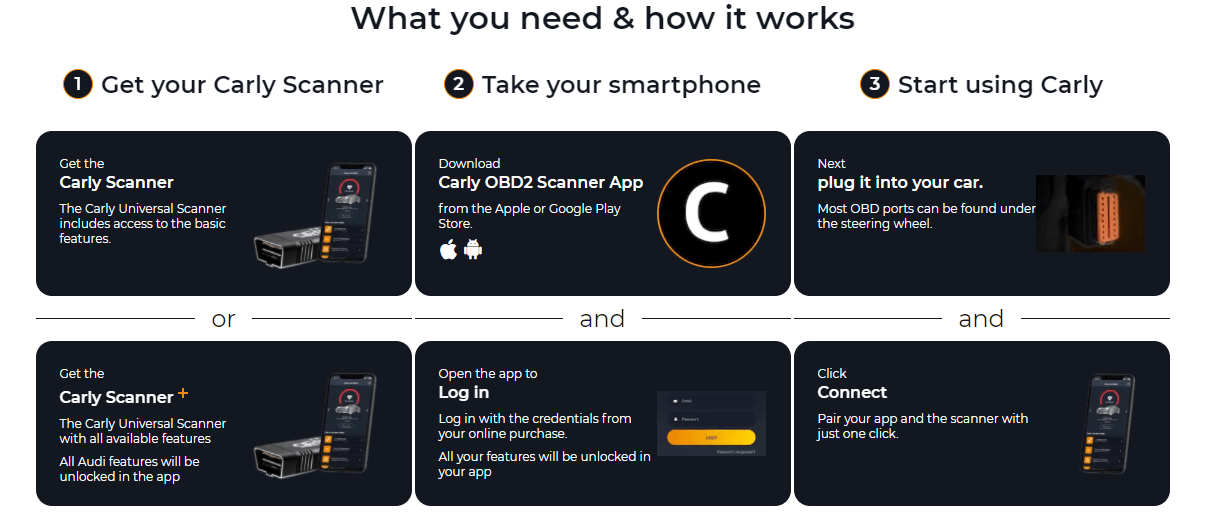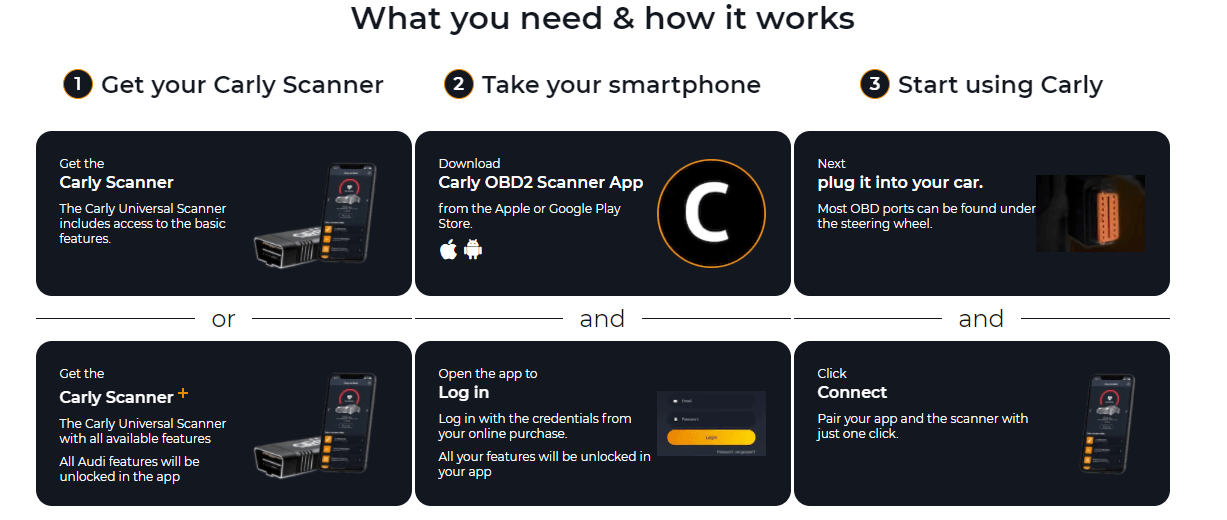 The Carly OBD2 scanner has a different look and feels than the other scanners. It looks like a small box with a LED light that lights up when it is connected properly to your car.
However, it does not need any other device to connect to your vehicle. Just plug the scanner at the OBD port of your car and see what it gets out for you.
Connect The Carly App And Scanner
You need to download a Carly app to connect the scanner and start diagnosing your vehicle. Make sure that your Bluetooth connection is on so the scanner can send data-driven information to your phone directly.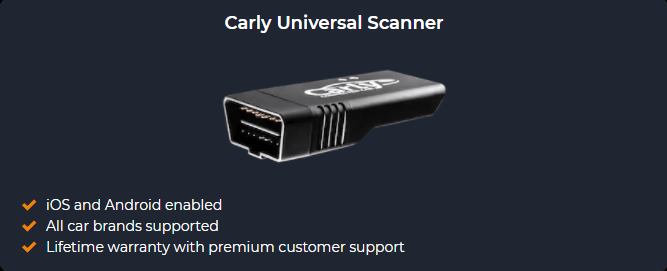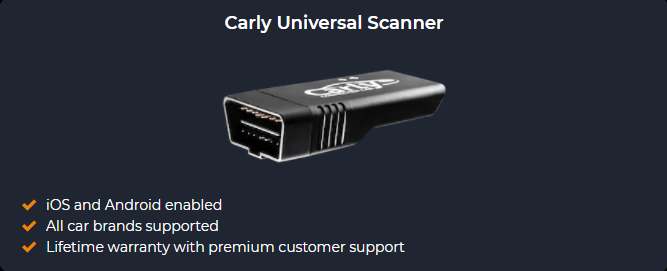 Once the device is connected through your scanner via the OBD2 app, you can check all the technical and non-technical issues of your car. And guess what!! You can always check them whenever you want them.
Additionally, things that make Carly apart from any other scanner include a complete customization capability. Whether you are driving your vehicle, or if it is at rest – just open up the app and run a diagnostic check and you'll have everything in front of you.
Customize Your Car With A Single Go
We bet your mechanic wouldn't know these details about your car and the manufacturer didn't tell you the ones which this innovative application is going to give you.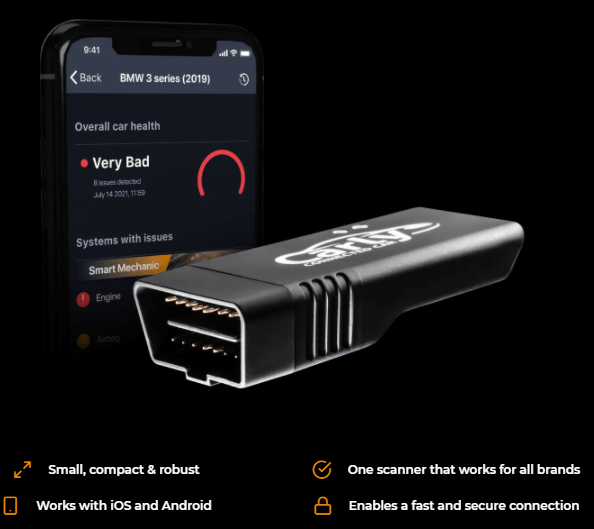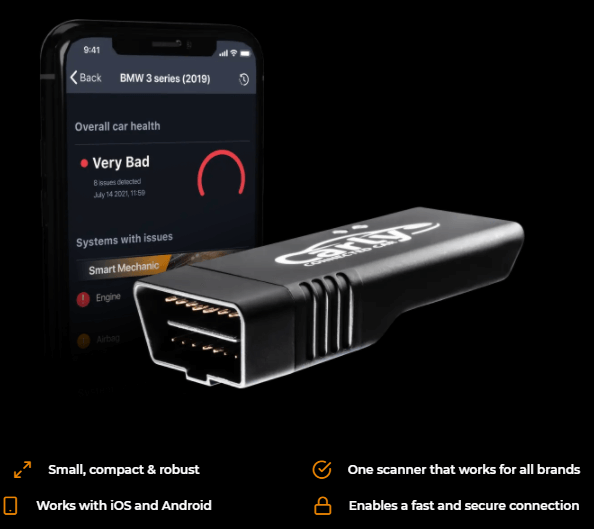 You can explore numerous things that can be customized within your car – incredibly within your budget.
How Can It Be Helpful For Used Cars?
You'd only wish how much it would be helpful if you had it before you bought a used car. On just connecting, it will perform a complete checkup and will produce a report mentioning everything about the car.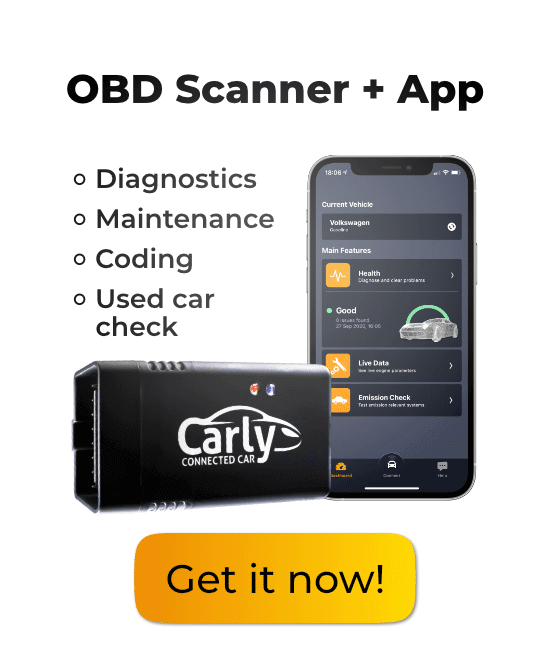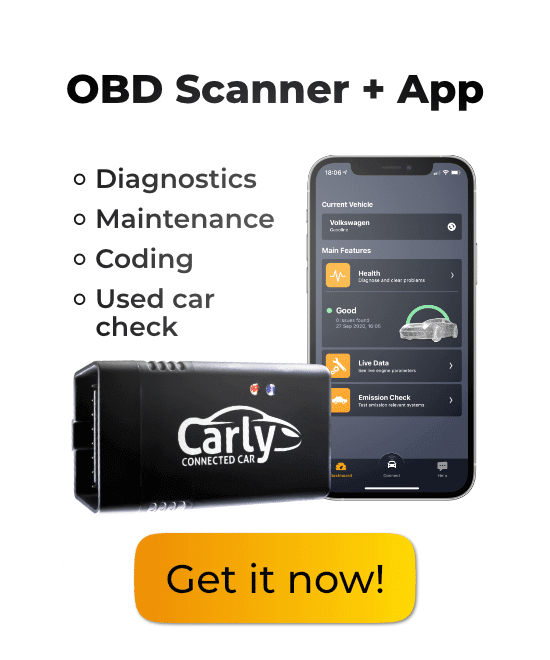 Get your Carly device and listen to what your car wants to tell you.