Have you ever stood in a long line to bill at the grocery store? If yes, then you must have pushed yourself to your car with those heavy grocery bags. Not just the bags are heavy, but the price tags were too for sure. But no more. Iceland is here to break all the chains of purchasing expensive groceries and long billing lines. Just visit Iceland.co.uk, and you'll be amazed how well they have crafted discounted deal options and ease the process of having the delicious products right next to your door.
In addition, this June, at the 70th Queen's Platinum jubilee event, Iceland has come up with incredible £5 lunch deals. From these deals, you can easily make a bundle of offers, have an extraordinary discount on your favorite products, and have them right in front of your door the next day.
So let's get started with the details of the lunch deals you can order from Iceland in the June first week.
Iceland Queen's platinum jubilee lunch offers
Iceland 12 Mini Deep Dish Pepperoni Pizzas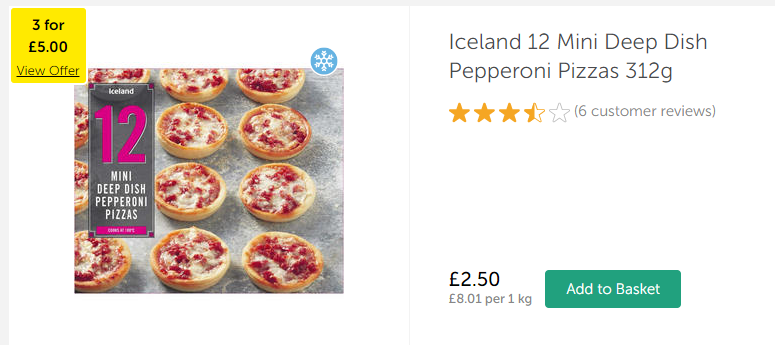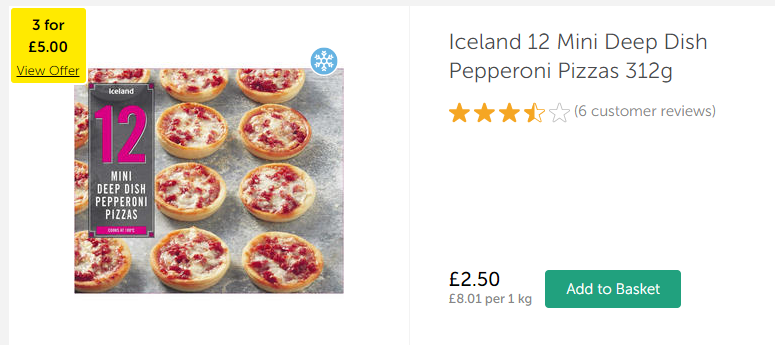 Spicey Mini Deep Dish Pepperoni Pizzas are deliciously good in taste. They are extra cheesy that you will love the taste. However, if you are a vegetarian, you might need to avoid it as it is not suitable for vegans. But in this incredible price range, you will get 12 MINI pizzas – Wow!!
Order now to have a stuffed tummy
Iceland Tikka Chicken Thighs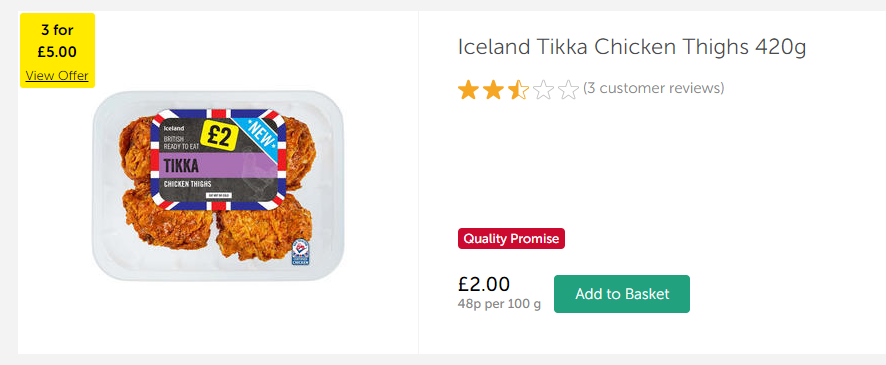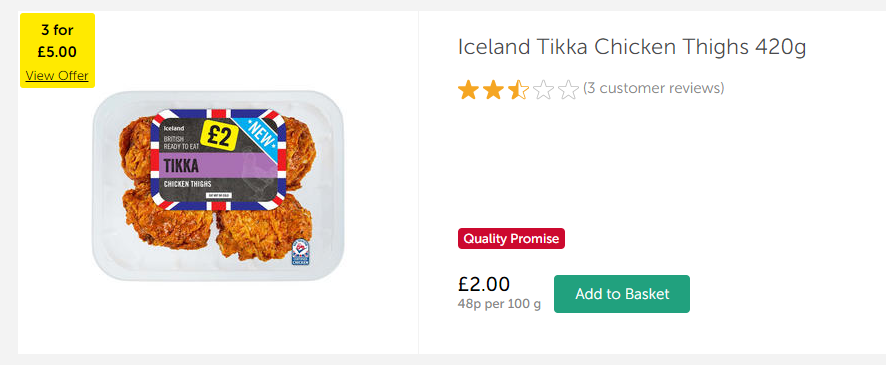 High-quality Tikka Chicken Thighs are full of finger-licking taste. They will be delivered as fresh as you can imagine. The new addition to the lunch deals is incredibly awesome to have to enjoy your holidays indulging yourself in taste.
Give your taste buds a new flavor to sense
Iceland 15 Garlic Cheese Bites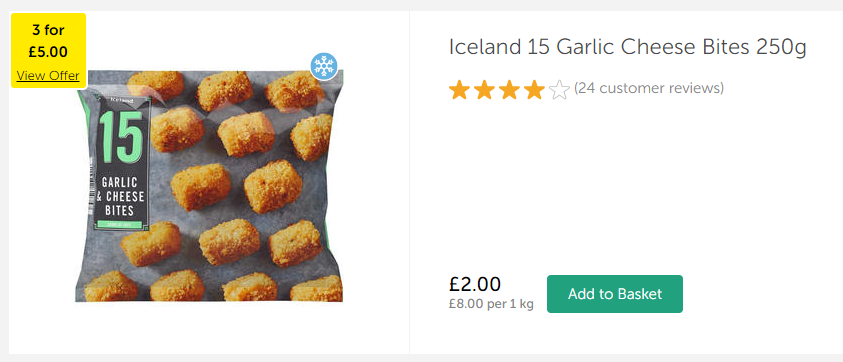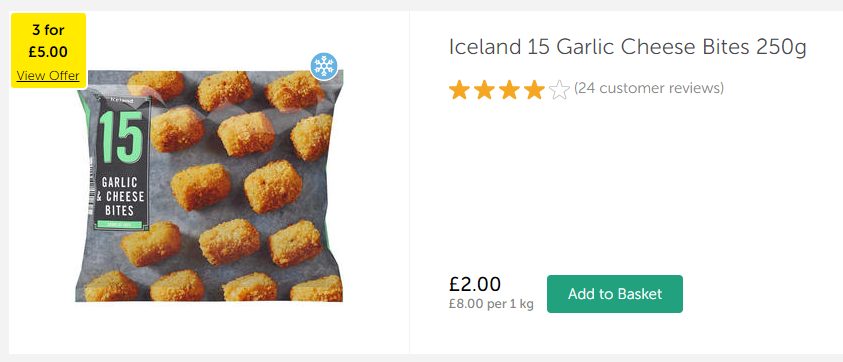 These Garlic Cheese bites will give you an out-of-the-world taste. Get 15 garlic cheese bites in just £5.00 for your lunch and for your kids at evening snacks. The deliciously made cheese bites are crispy enough to make you drool for them.
The cheese garlic bites are mouthwatering delicious
Iceland 20 Ice cream and Chocolate bites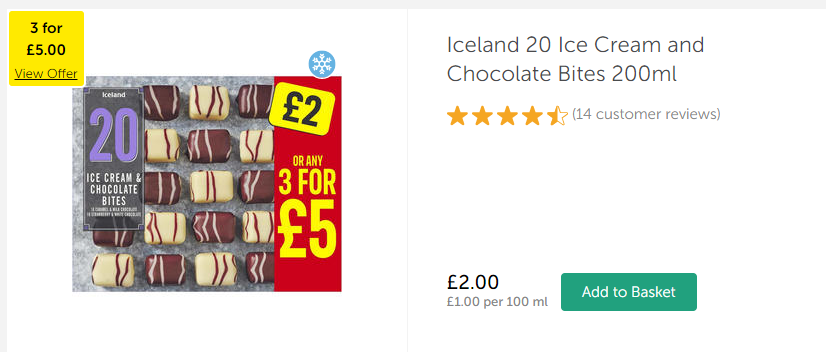 Ice cream from Iceland is a must-have after a wonderful lunch. Get this ice cream of your favorite flavor, cool and creamy, at discounted prices. Also, the sweet addition to your lunch table will elevate the joy of eating together, especially for kids.
Treat your kids with a sweet and icy touch of Ice creams from Iceland.
Iceland 20 Mini Chocolates Eclairs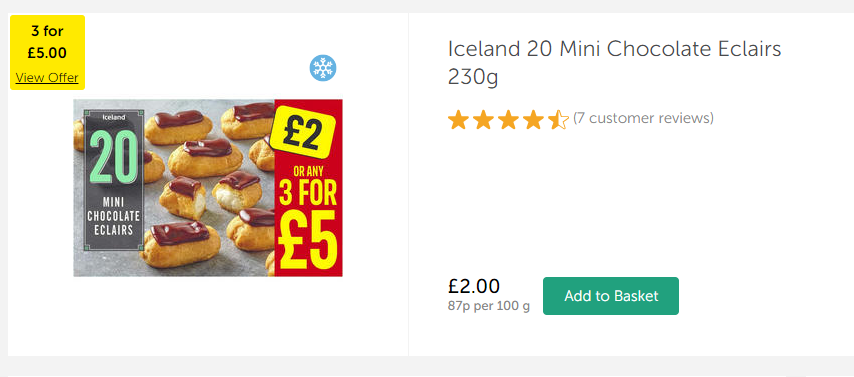 Well, this is something that you need to see and taste. Mmmm!! We bet you wouldn't stop yourself from crediting it as a yummilicious chocolate you have ever eaten. Grab your Mini Chocolate Eclairs from Iceland and taste the goodness of both worlds.
Iceland lunch deals are too good to be true – Place your order now.