Get ready to dive deep into the world of fashion with Goddiva UK's trending hit collection. Discover the latest styles and trends that will elevate your wardrobe to new heights. From elegant evening gowns to chic casual wear, Goddiva offers a wide range of options that cater to every occasion. Don't miss out on the fashion sensation of the season. Explore Goddiva's trending hits today!
GoddivaUK Bestseller – The Trending Maxis You'll Love
GODDIVA OFF THE-SHOULDER DRAPED SLEEVE MAXI – EMERALD GREEN
Price: £95.00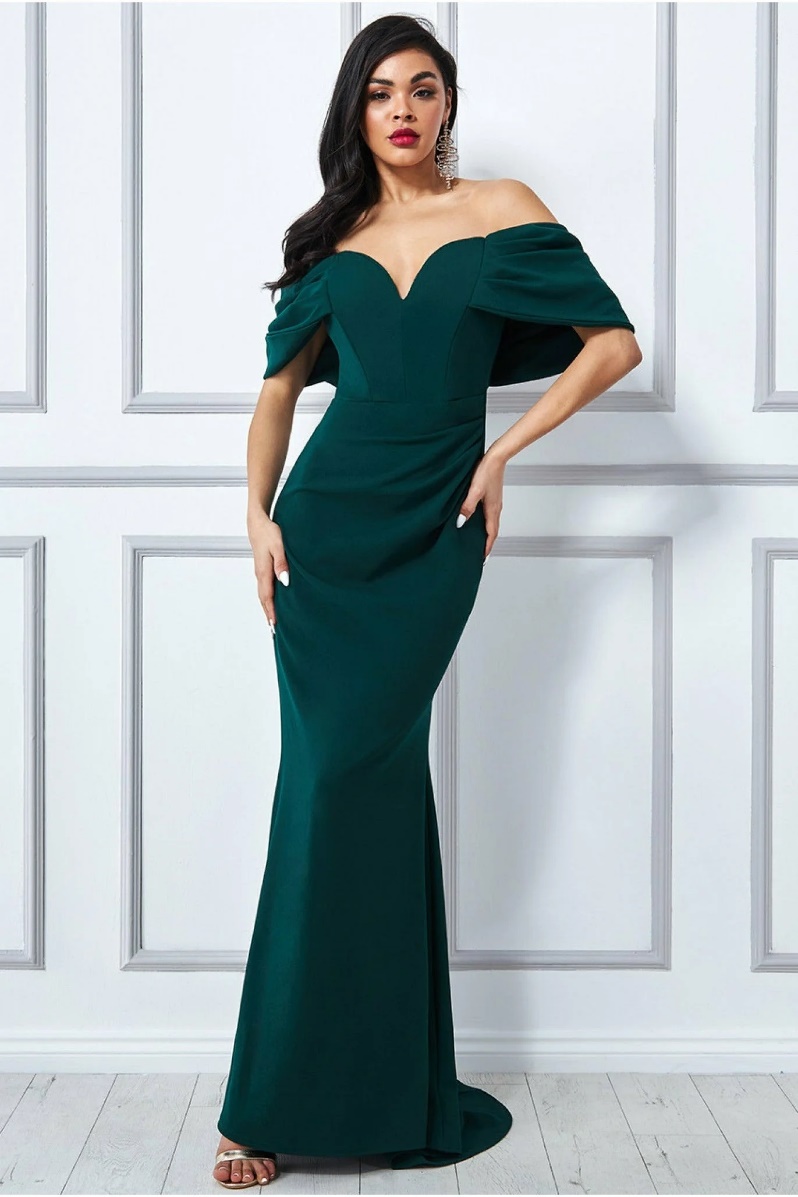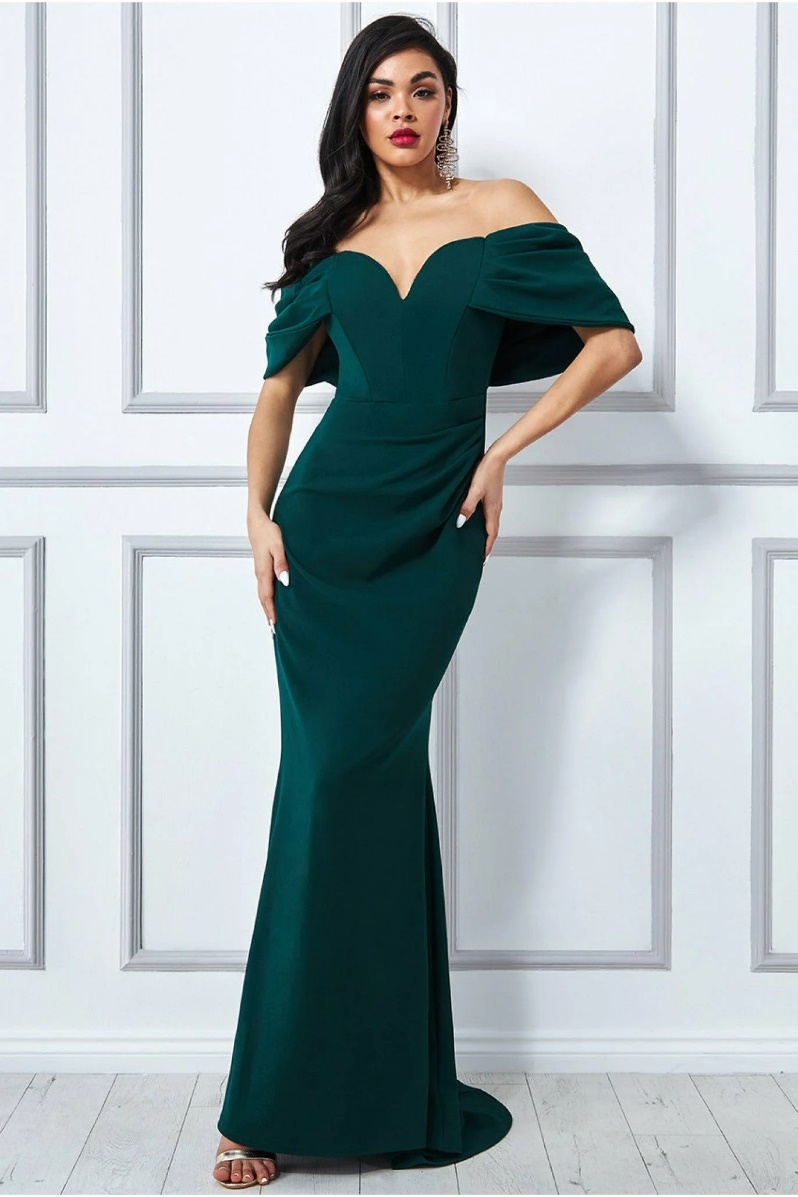 Be ready to say yes to the occasion this season with this draped off the shoulder chiffon maxi dress. This classic Goddiva chiffon design is the perfect pick for the upcoming season and the events it holds. In its uniquely jewelled Emerald colour, this chiffon evening maxi dress will have you standing out like a diamond in the rough.
GODDIVA SEQUIN MESH SHIRT MAXI CHIFFON SLEEVES – NAVY
Price: £140.00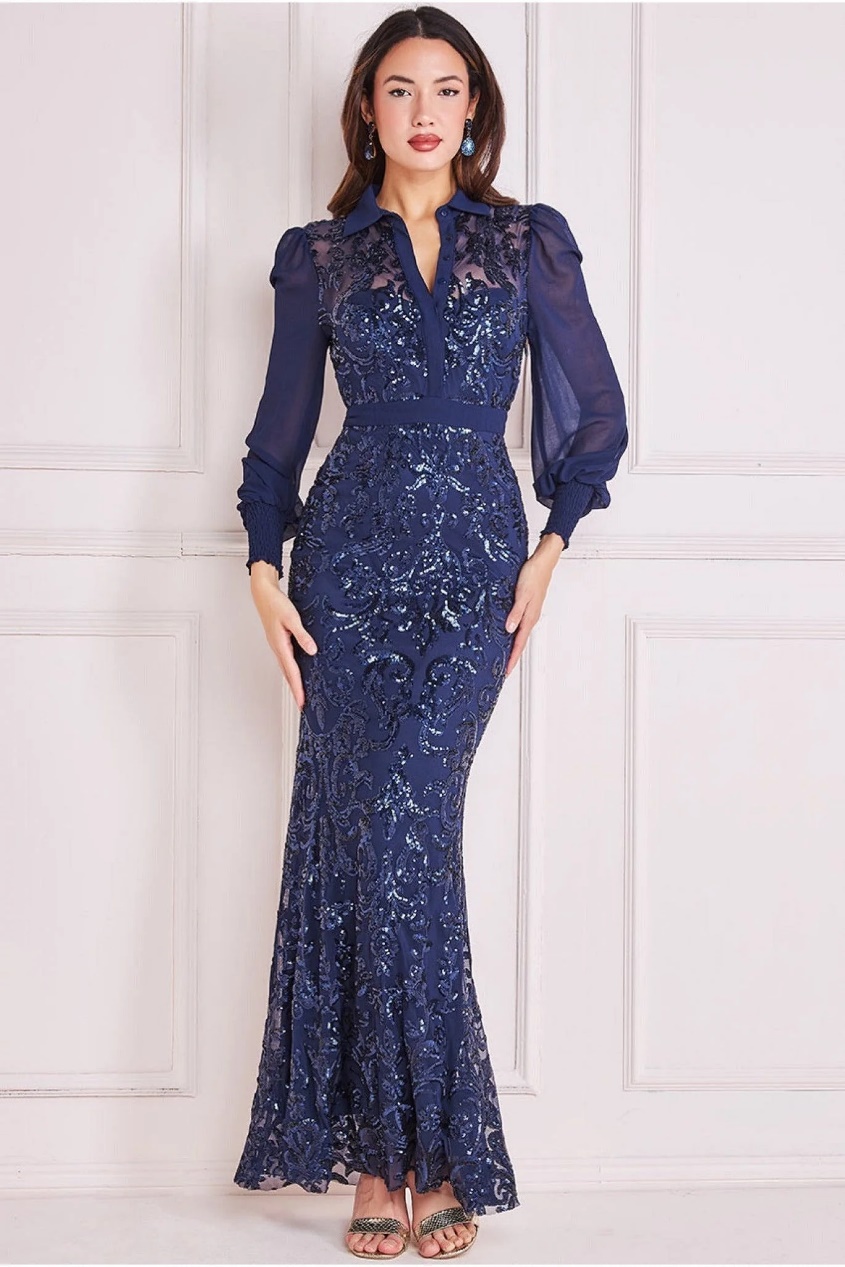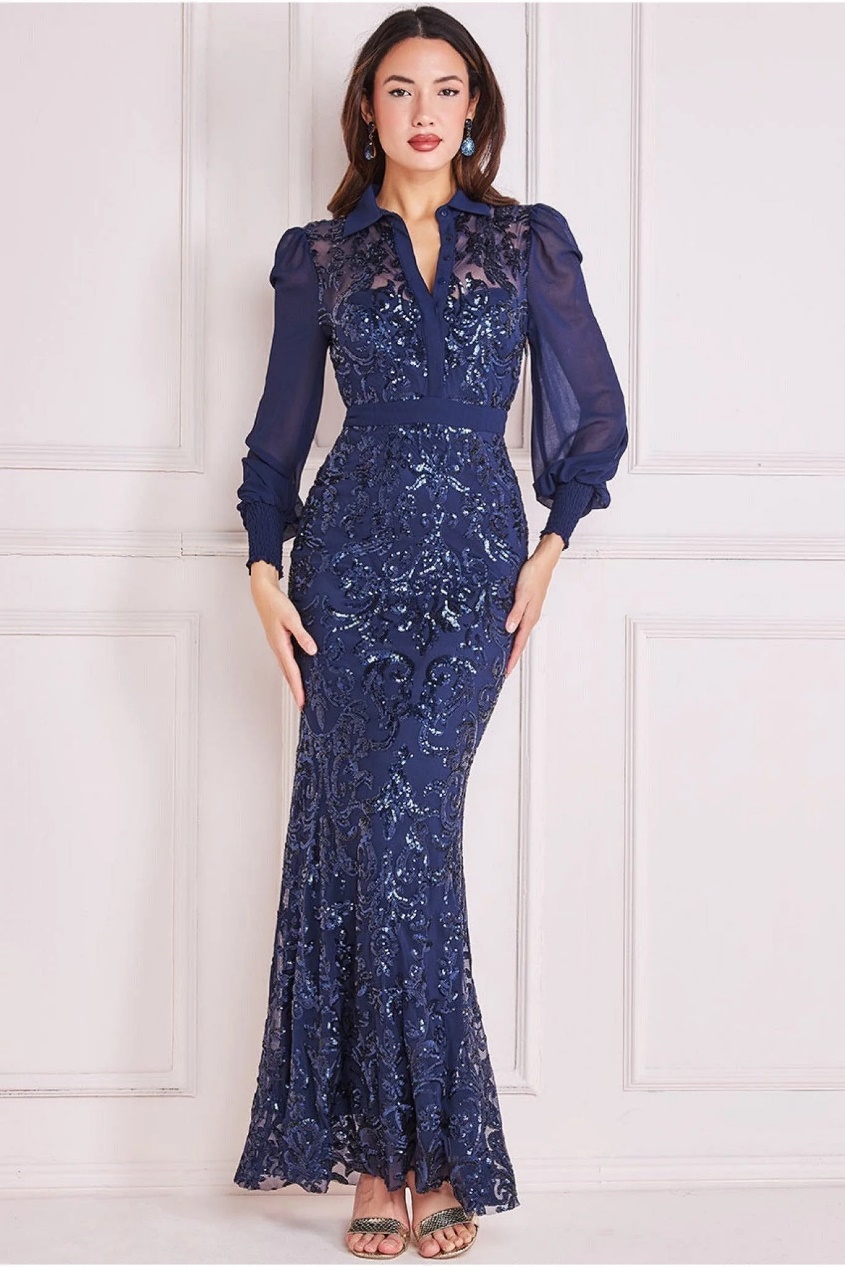 Introducing the stunning Sequin Mesh Shirt Maxi With Chiffon Sleeves, the perfect choice for your next formal occasion. This exquisite & unique style navy dress combines the timeless elegance of a maxi dress with the glamour of a sequin dress, making it the ultimate evening dress for any special event. Crafted from high-quality materials, this blue occasion dress features a beautiful sequin mesh fabric that shimmers and sparkles with every movement, creating a truly eye-catching effect.
Be the center of attention with every shimmer and twirl.
GODDIVA DIAMANTE FISHNET COWL BACK MAXI – BLACK
Price: £95.00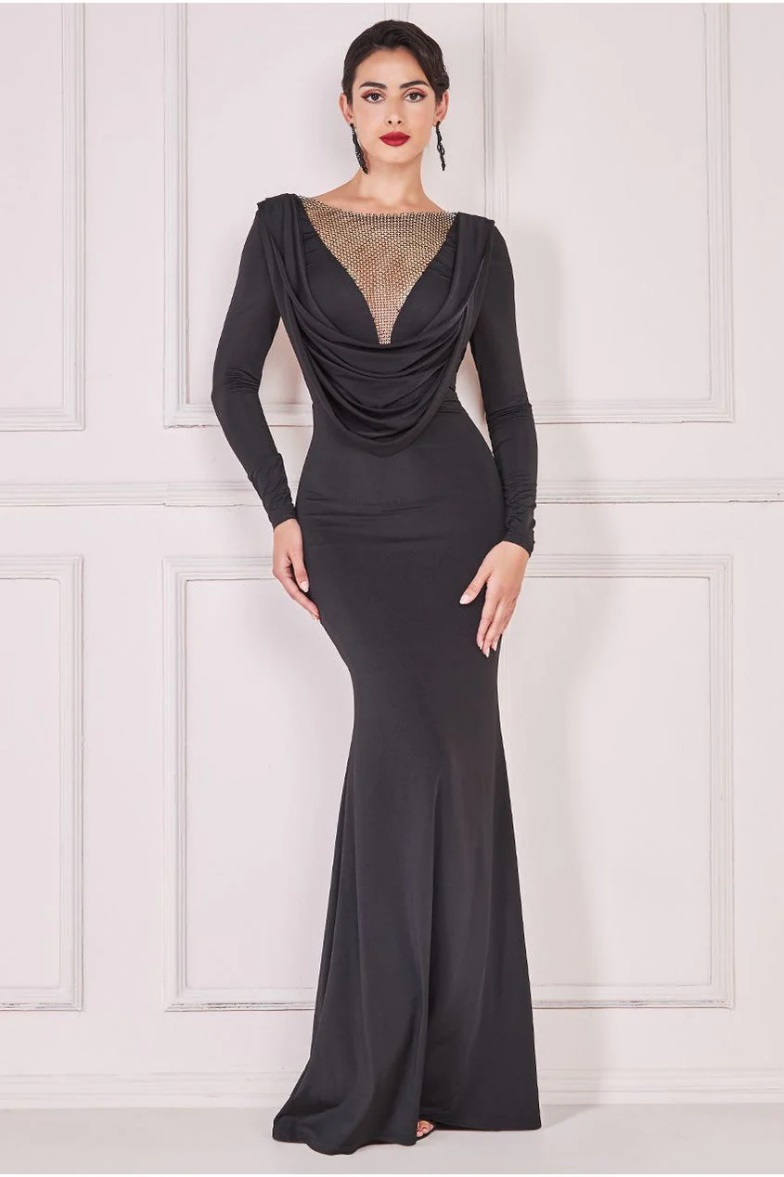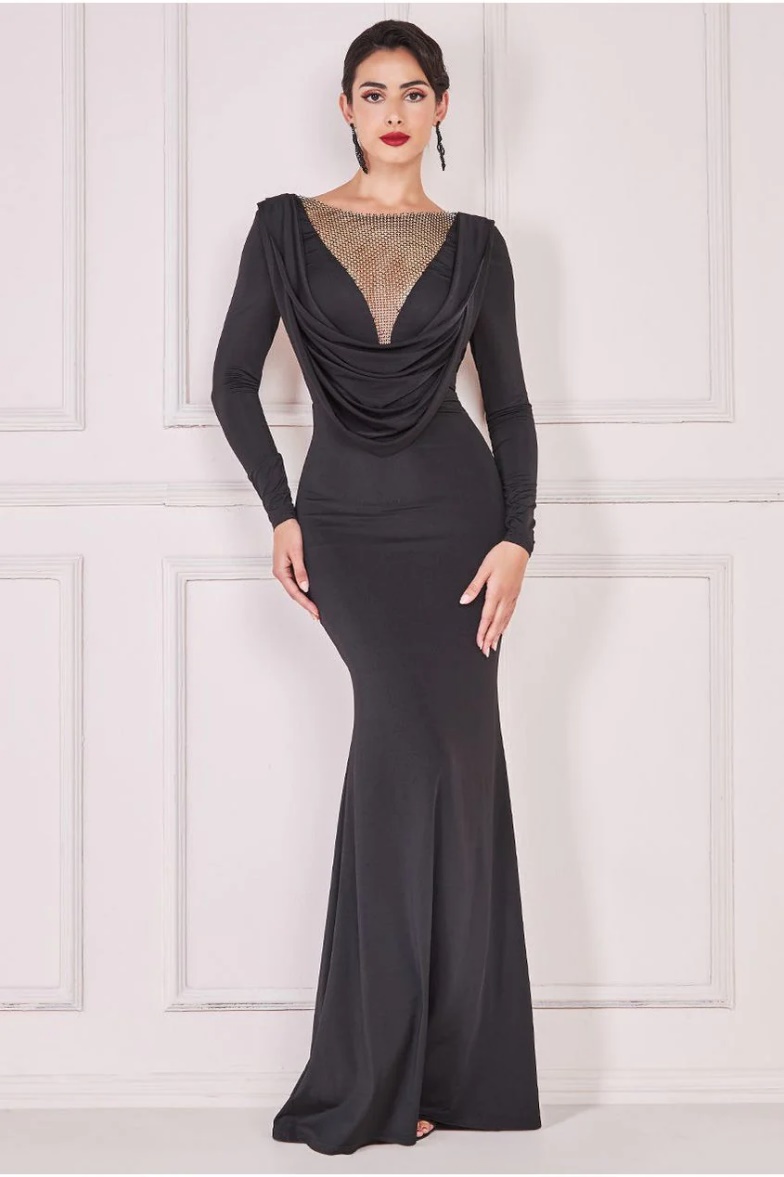 This stunning Diamante Fishnet Cowl Back Maxi dress is designed to make you shine on any special occasion. The Diamante Fishnet Detail on the neckline, cowl back, and long sleeves add a touch of glamour that's simply irresistible. The Diamante Fishnet Cowl Back Maxi is perfect for those who appreciate intricate detailing.
Dazzle in black with a black Maxi.
GODDIVA CORSAGE HALTER NECK DOBBY MESH MAXI – BLACK
Price: £98.00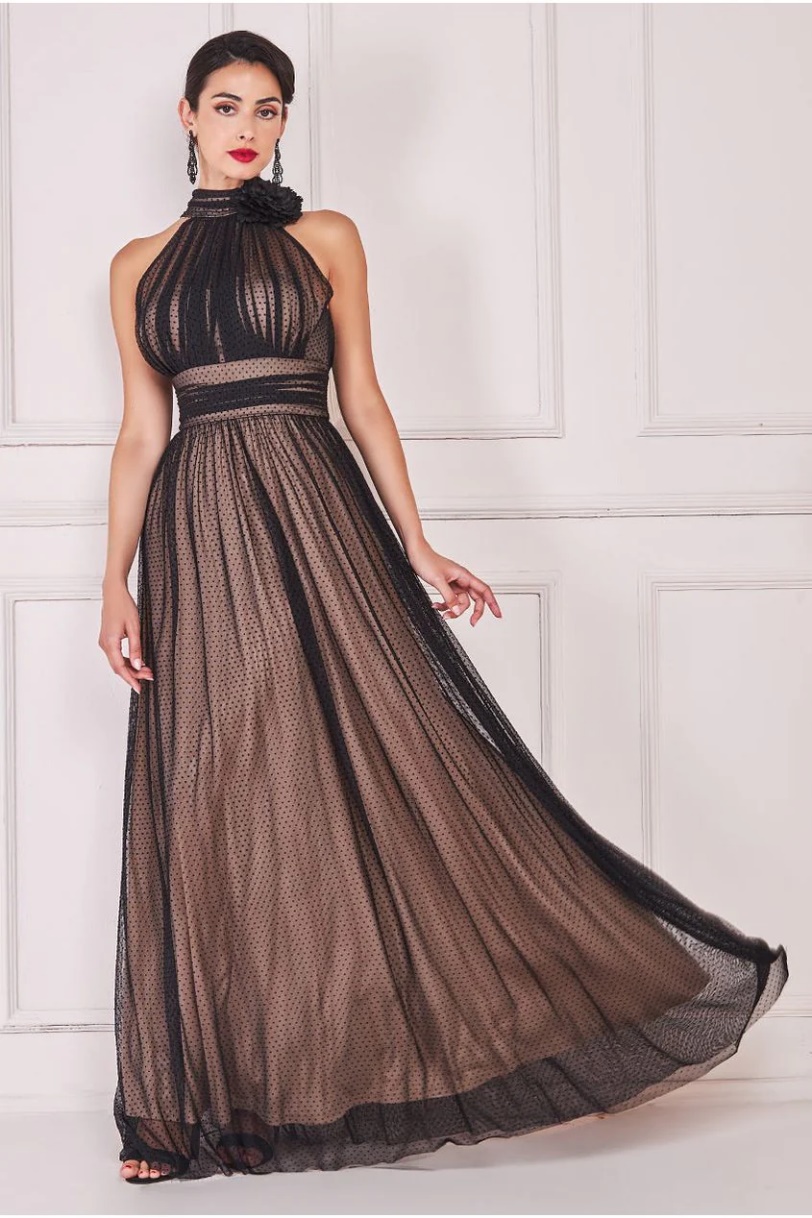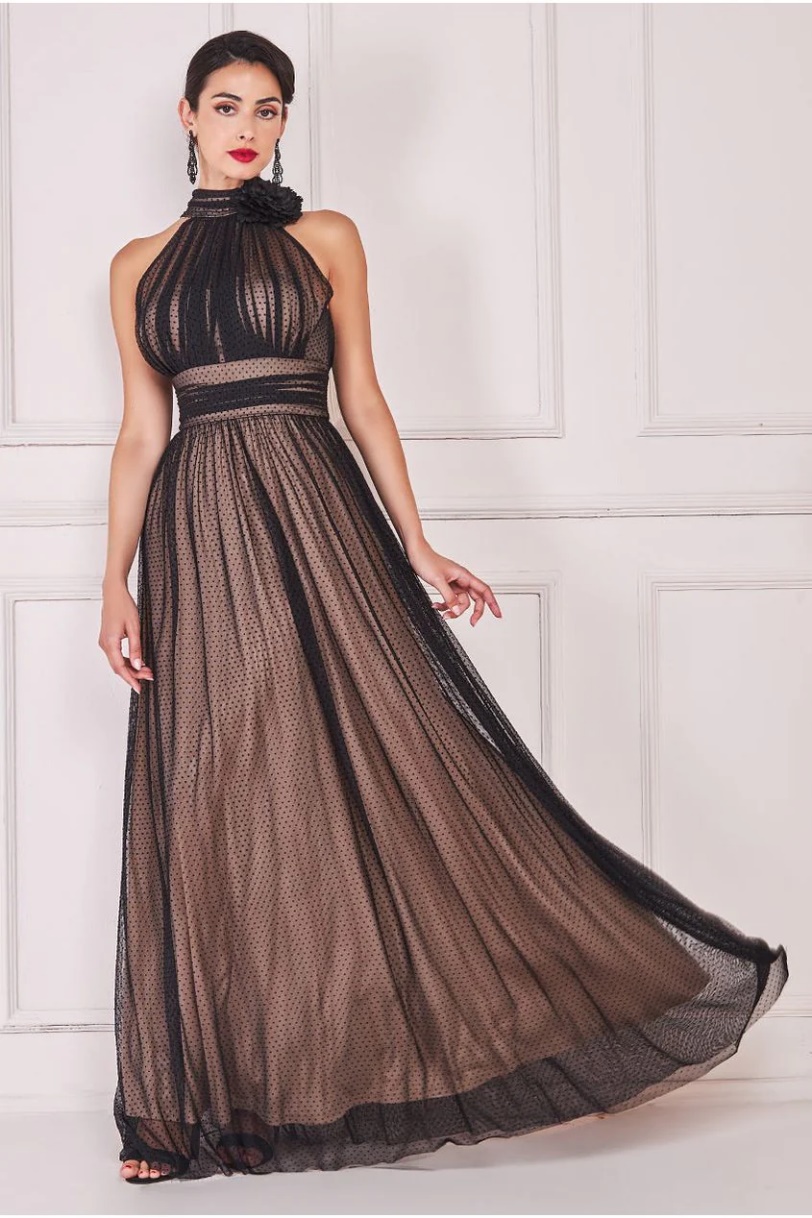 The exquisite Corsage Halter Neck Dobby Mesh Maxi, a captivating evening dress designed to elevate your special occasions. Crafted with the utmost attention to detail, this blue gown exudes elegance and sophistication. The Corsage Halter Neck Dobby Mesh Maxi features a mesmerizing blend of textures, with a halter neck that accentuates the shoulders and an alluring dobby mesh overlay that adds a touch of modern charm to the classic silhouette.
Elevate elegance with Goddiva!
GODDIVA SATIN & SCUBA OFF THE SHOULDER MAXI DRESS – PURPLE
Price: £85.00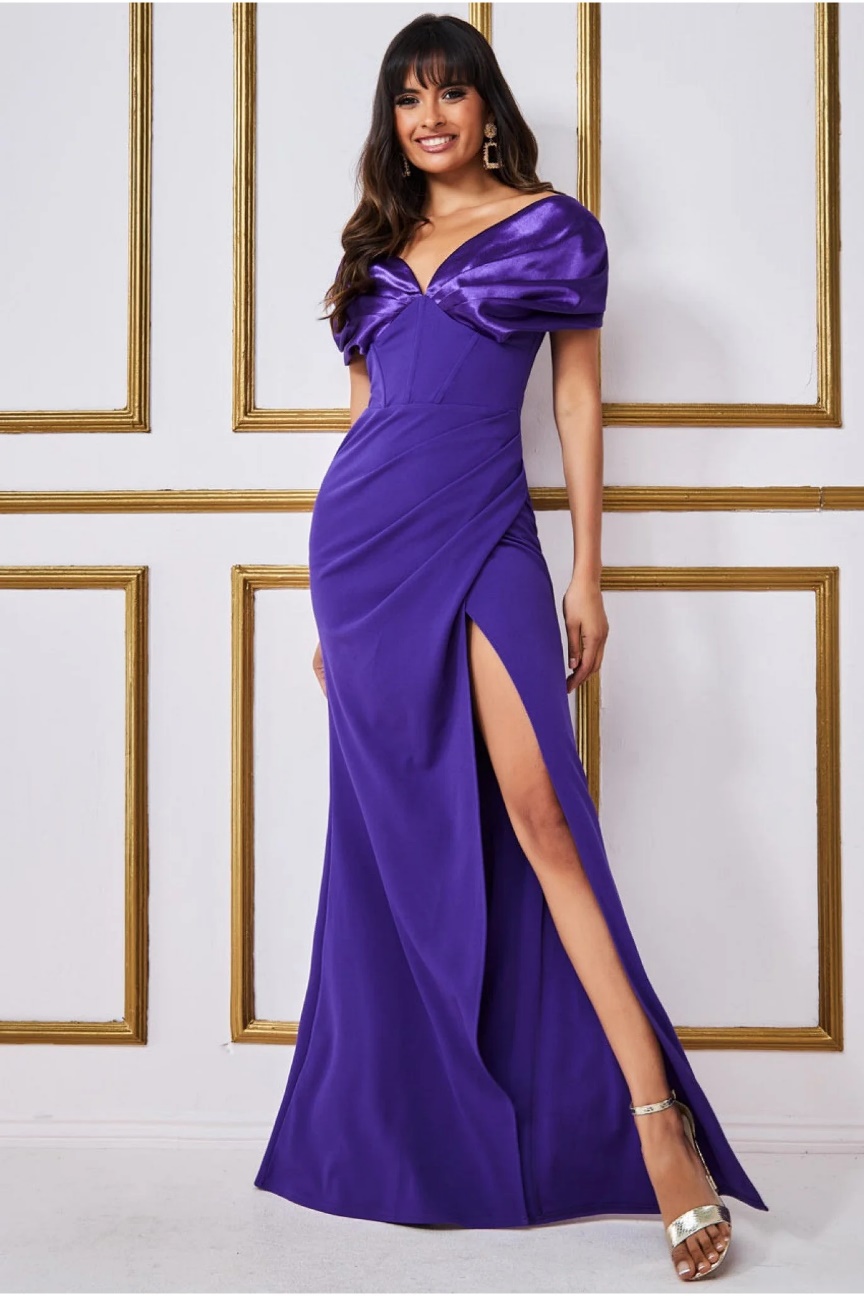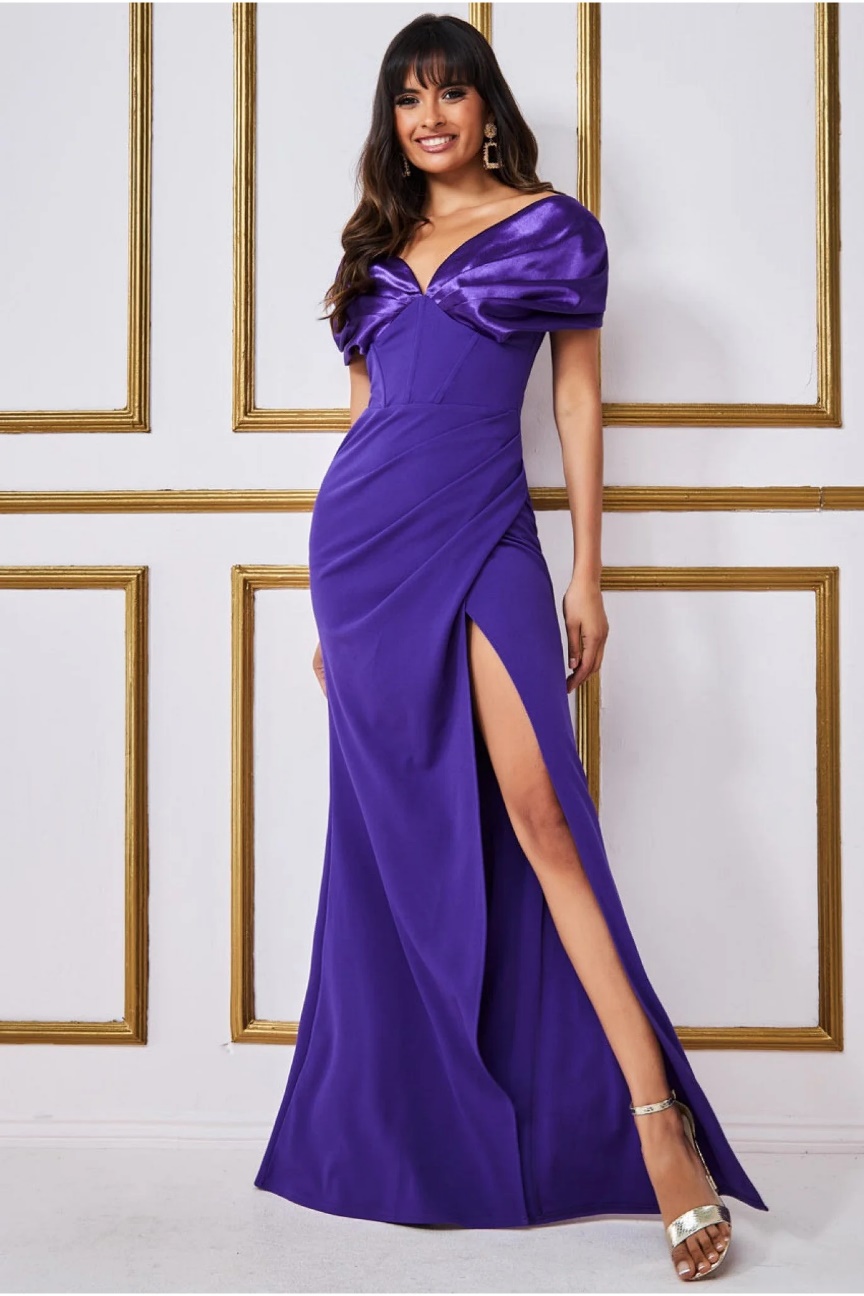 Goddiva Satin & Scuba Off The Shoulder Maxi is a corset top that features a satin off-the-shoulder detail. It's crafted from fine satin and scuba fabric to create a lightweight feel, while still providing structure and shape where needed. This evening occasion piece is ideal for proms, weddings, or any other special occasion!
A corset top that oozes charm and elegance.
Dive into the Hottest Trend with Goddive UK's Bestseller and explore the ocean's wonders like never before.