Revamp your wardrobe on a budget with the sensational Goddiva UK Sale. It's your chance to elevate your style without breaking the bank. Discover a wide range of fashion-forward choices, from elegant dresses to chic accessories, all at unbeatable prices. With remarkable discounts and high-quality products, Goddiva UK ensures you stay fashionable without compromising on your budget. Don't miss this opportunity to breathe new life into your wardrobe while saving money. Shop the sale and redefine your style today!
Elevate Your Style and Savings With Goddiva UK Sale
GODDIVA OFF THE SHOULDER MERMAID MIXI LENGTH – NAVY
Price: was £55.00 now £19.00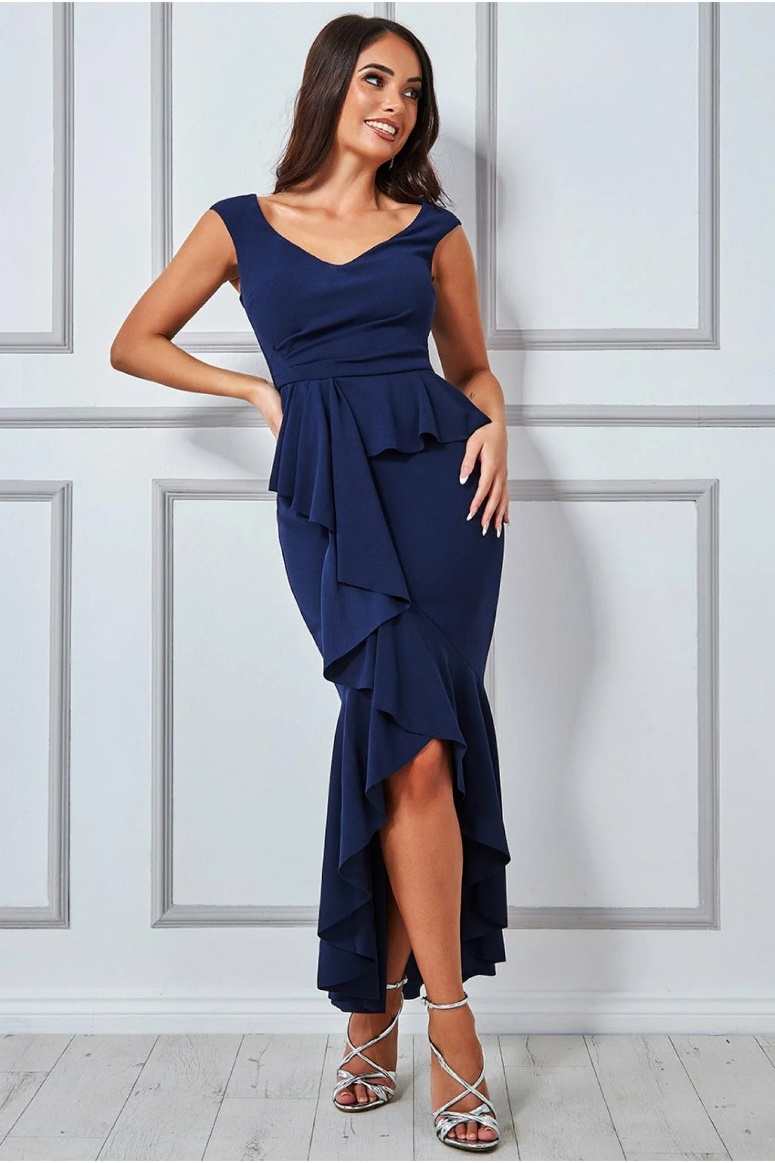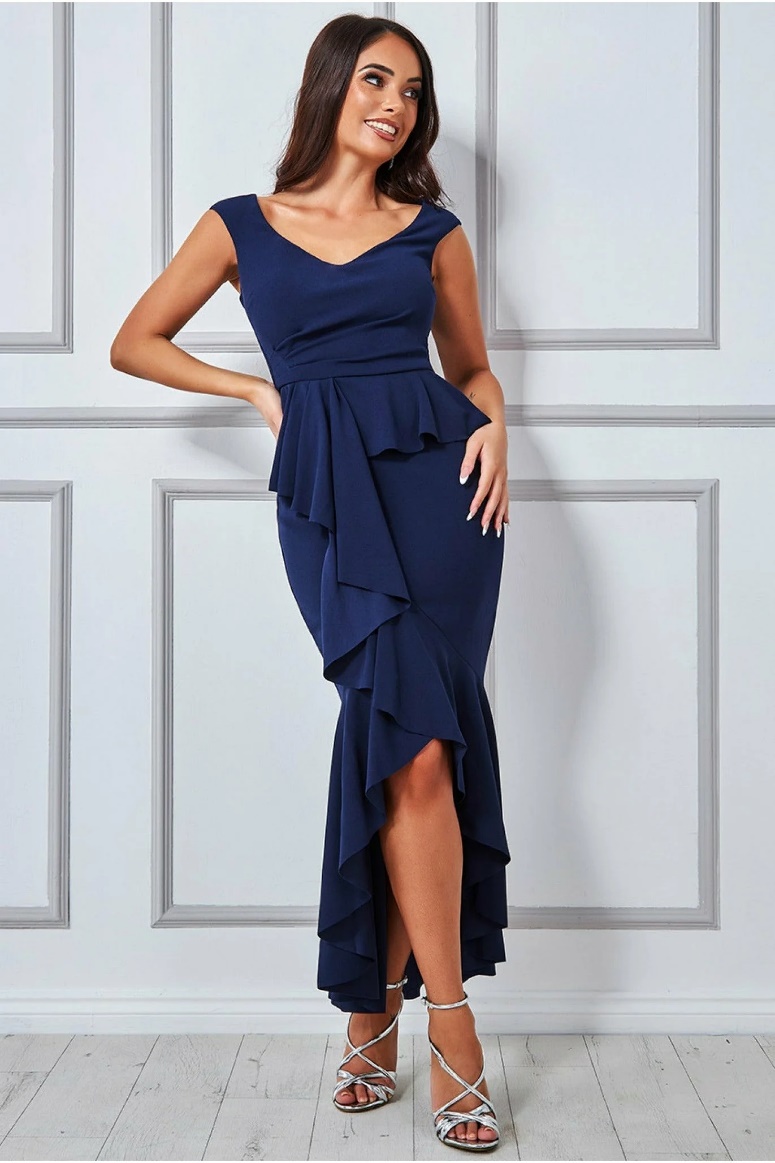 Bring your 'A' game on in this stunning figure-flattering maxi dress. With its seductive off-the-shoulder design and its timeless peplum style, this dress is a winner for all occasions coming up. Its mermaid hem and frilled detailing make this evening dress the one for any party.
Make heads turn with this dress.
LIQUORISH BLUE FLORAL SATIN CUT-OUT BACK MIDI DRESS
Price: was £70.00 now £35.00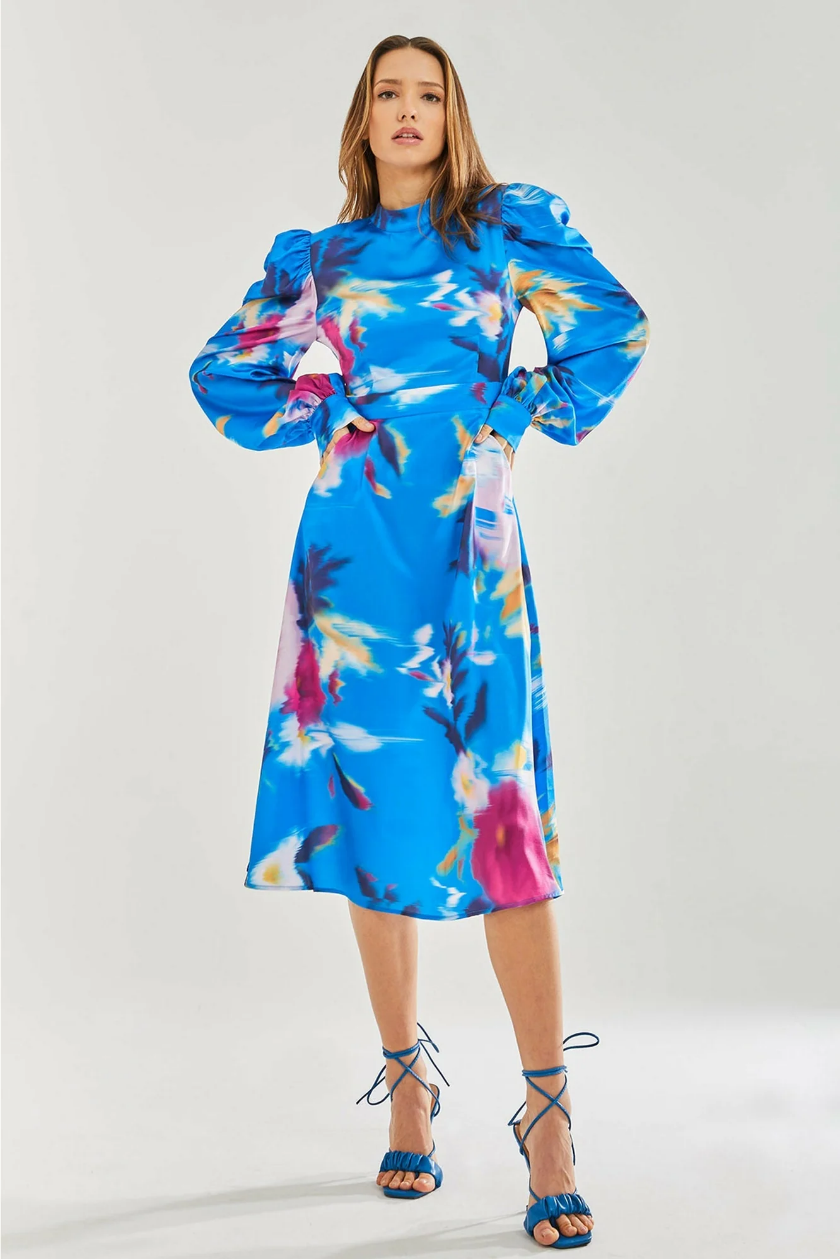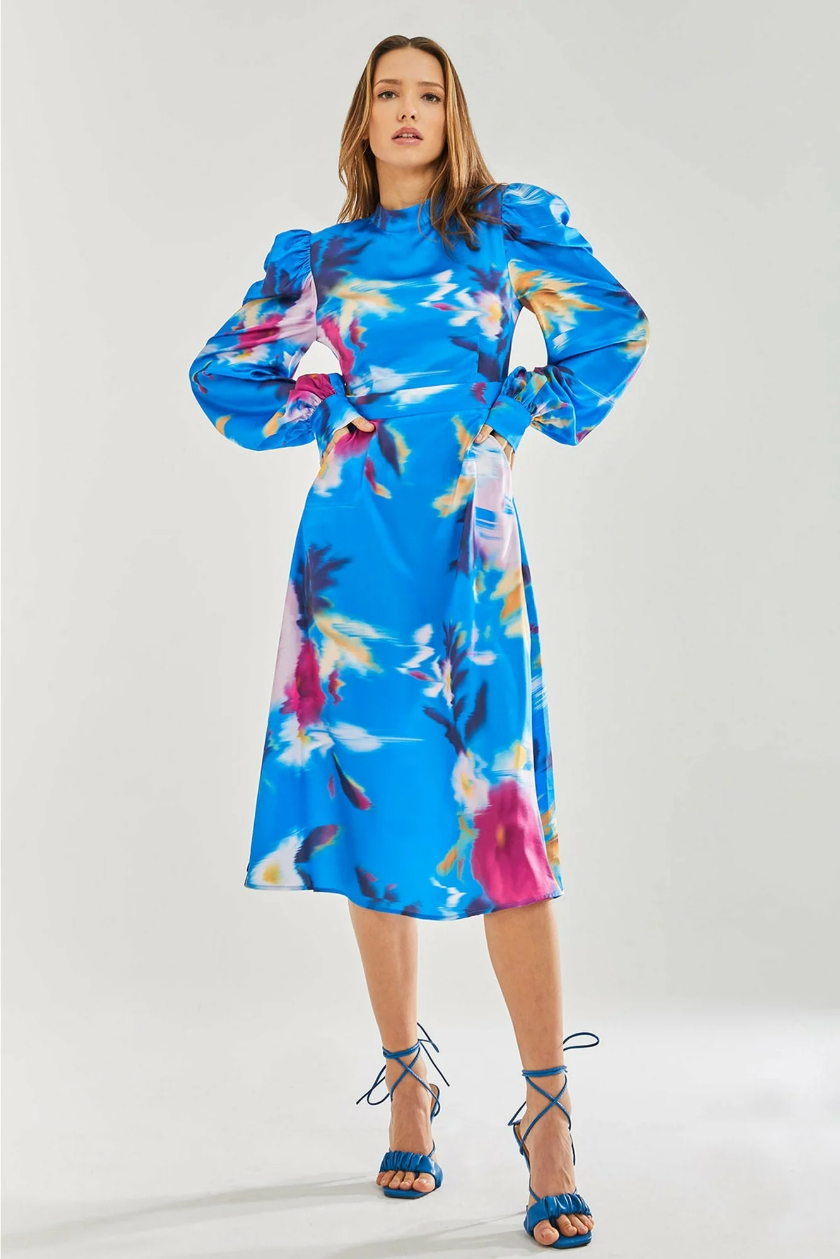 Step into Spring with this exquisite blue floral satin cut-out back midi dress from Liquorish. Crafted with the perfect blend of style and affordability, this dress offers you the chance to embrace the beauty of spring at a fraction of the cost. The deep blue color sets a serene and elegant tone, while the floral pattern adds a touch of femininity and charm.
Step into Spring with this dress.
LIQUORISH WHITE MAXI BEACH DRESS WITH GREEN EMBROIDERY
Price: was £40.00 now £20.00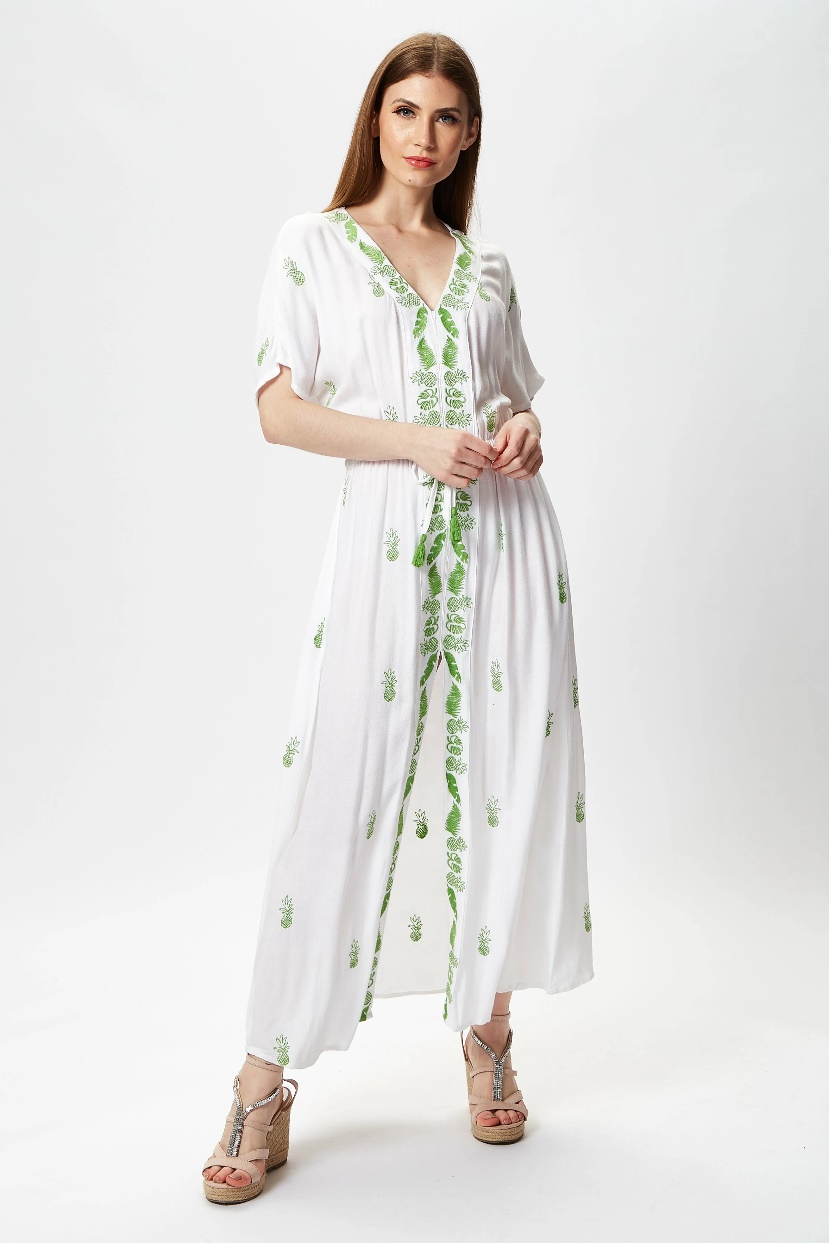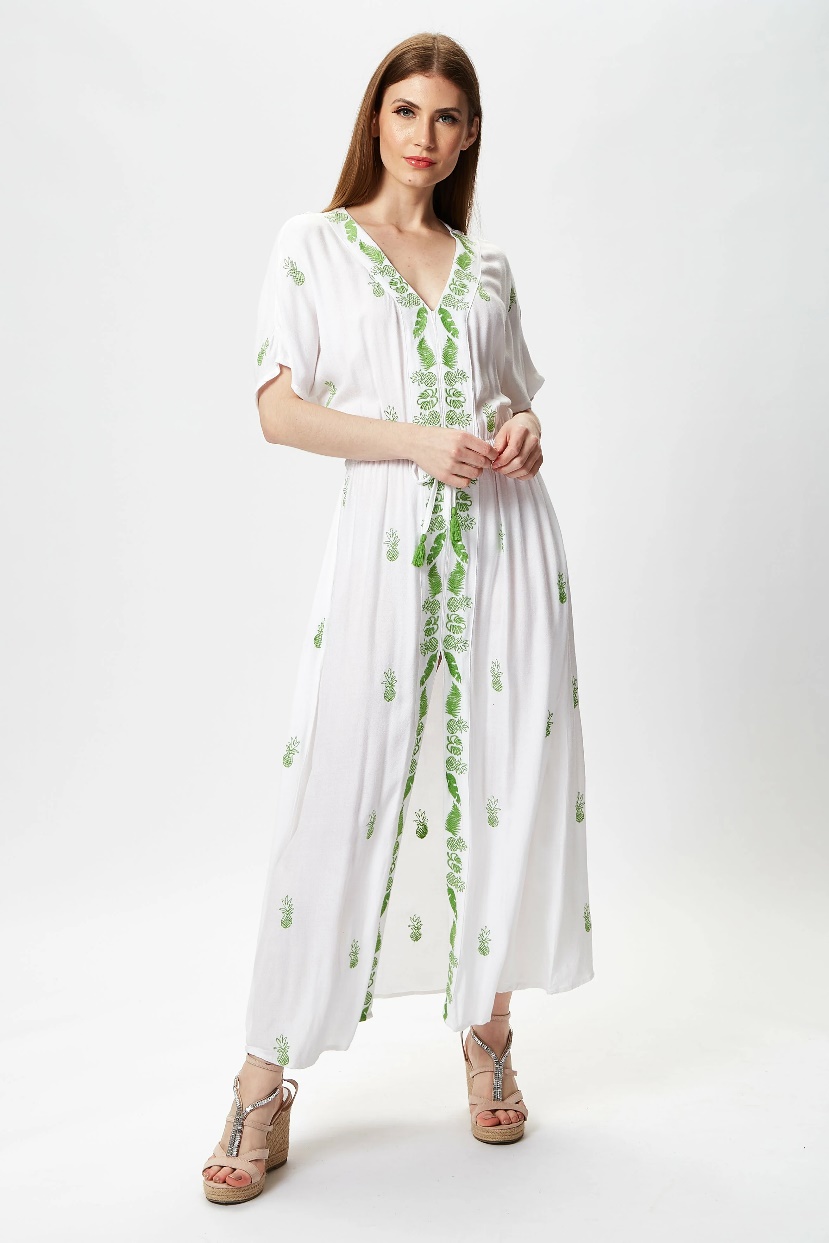 This dress is designed to make you feel like a vision of summer beauty. The white fabric, adorned with vibrant green embroidery, exudes an air of freshness and relaxation, making it perfect for beach vacations or any casual, sunny day out. The maxi length provides an elegant and comfortable silhouette, while the embroidery adds a touch of bohemian charm.
Your dream dress at half the price.
GODDIVA PRINTED OFF-THE-SHOULDER MIDI DRESS – EMERALD GREEN
Price: was £58.00 now £19.00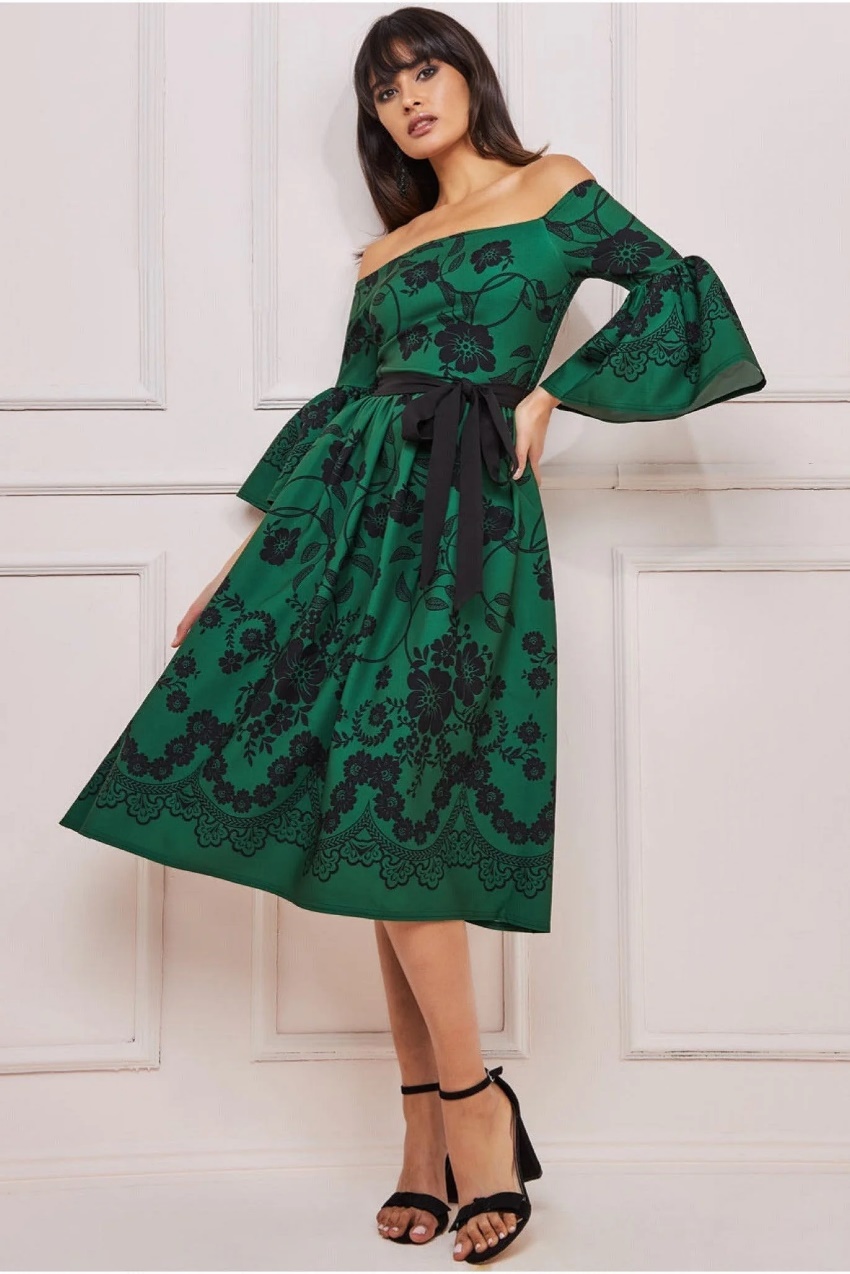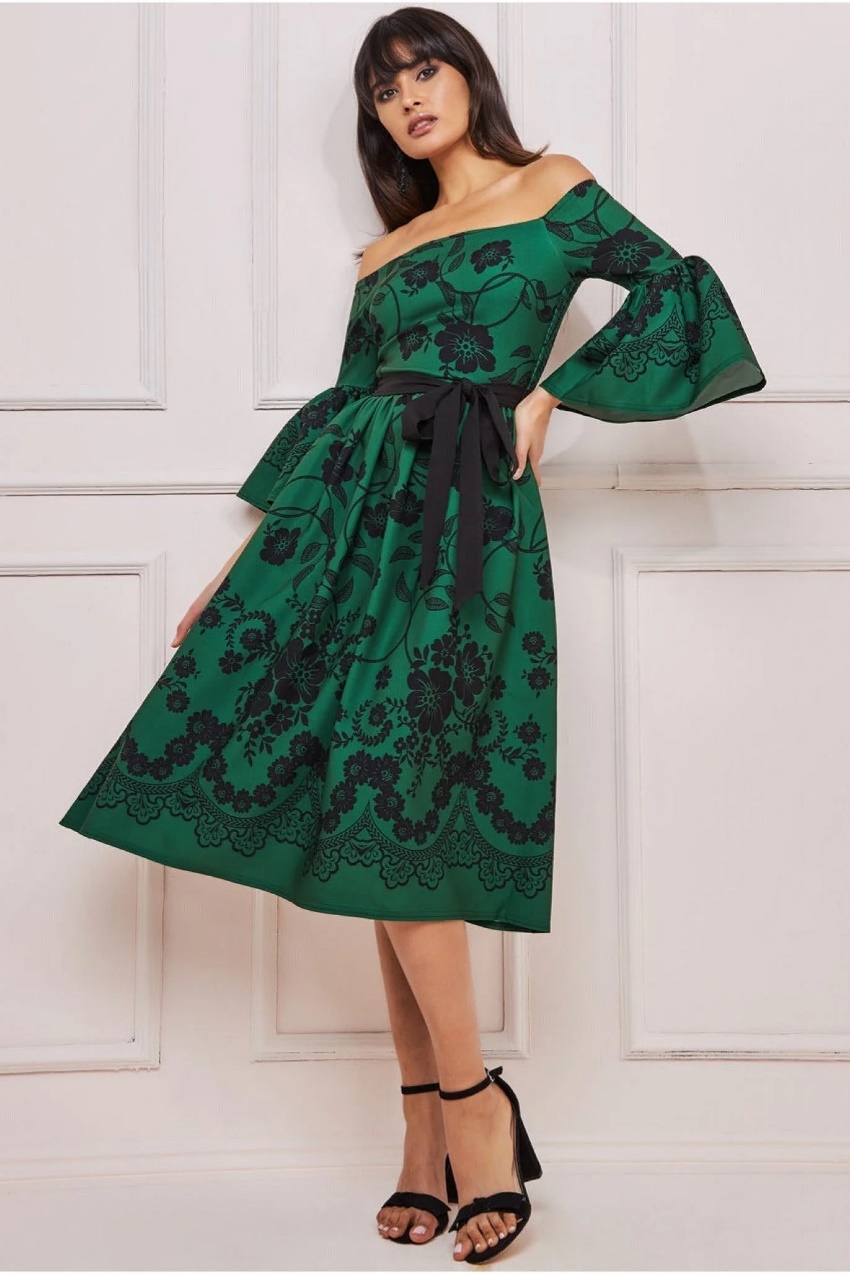 Look hot and feel cool with this printed off-the-shoulder midi. The perfect balance of contemporary and classic, this green midi dress is sure to make a statement at your next event. It features a fun floral print, off-the-shoulder detail, and an A-line shape that makes it the perfect addition to your wardrobe this season!
GODDIVA SCUBA FOAM FLORAL MIDI DRESS – LIGHT BLUE
Price: was £55.00 now £35.00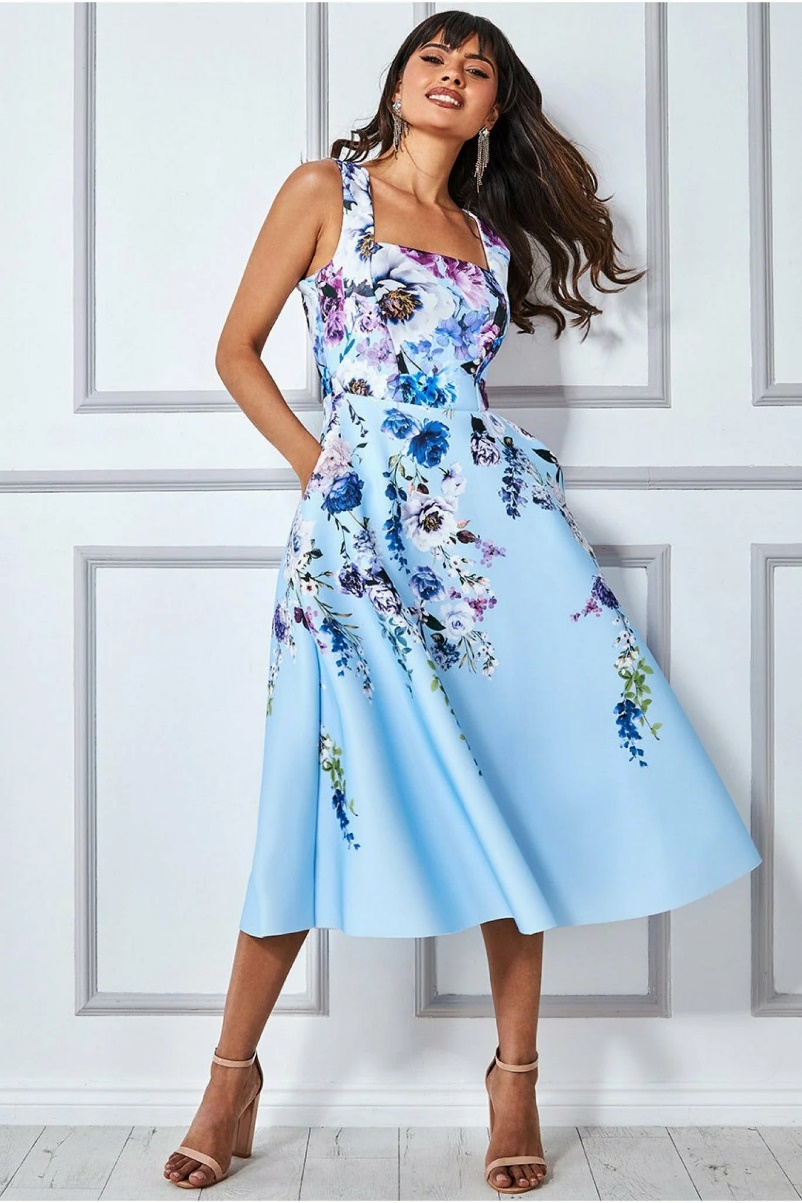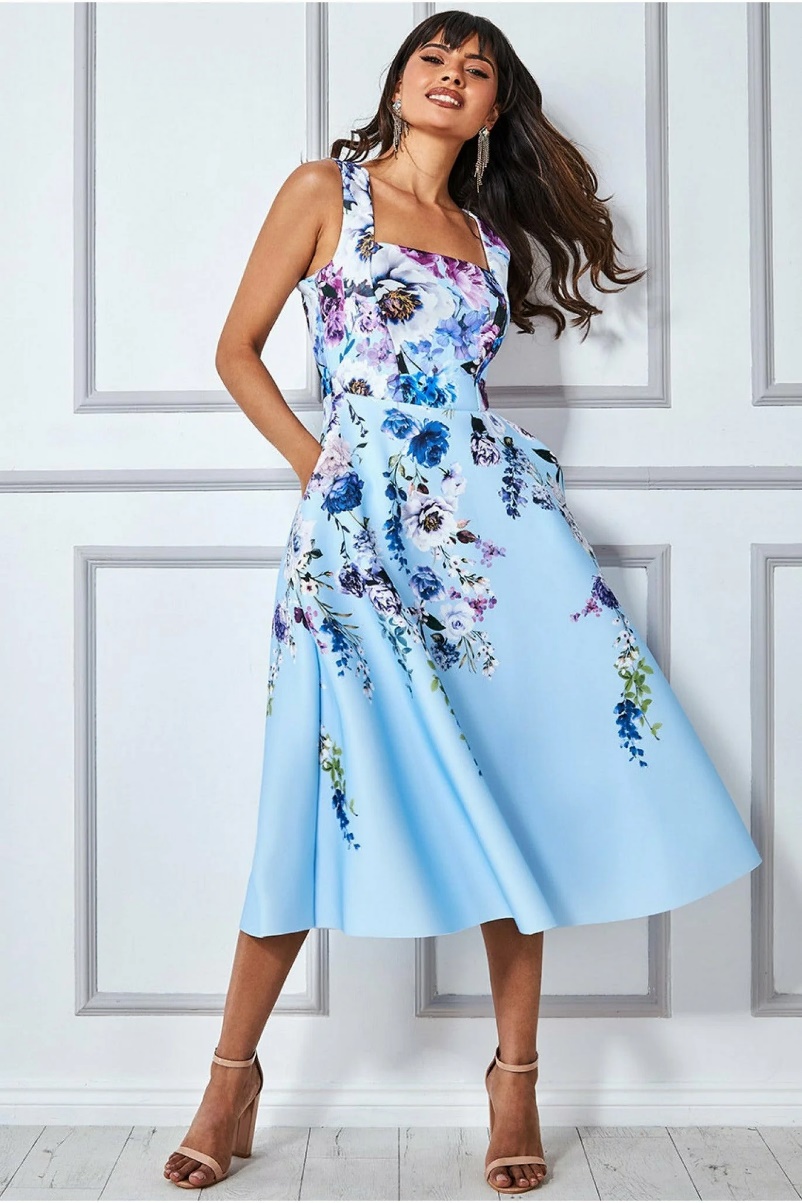 This midi dress is everything you've dreamed of and more. This blue floral print dress is the perfect staple for every closet. The floral print is so pretty, romantic, and fun. It is perfect for wedding guests, date nights, or any special occasion. In its summary blue colour, with hints of purple floral design, this short sleeveless number is waiting for you.
Your new favorite dress at a special price!
Experience the epitome of fashion and savings with Goddiva UK's sale, offering discounts of up to 80% off – your wardrobe's best-kept secret!