Your skin is like a blank canvas; it's important to take care of it so you can create a masterpiece. But before you go and pick up one of Emma Hardie's world-renowned skincare products, these Emma Hardie reviews will tell you all the details it has to offer. The company just released a new Lotus Flower range based on targeted botanicals and natural activities. The Emma Hardie Signature Lifting Sculpting Facial is available at selected locations throughout the UK and uses unique techniques to help you achieve amazing results.
There are also tips and advice regarding your skincare routine available on the company website so you can get the perfect complexion.
Explore Quality Skincare with Emma Hardie Reviews
Emma Hardie Starter Kit
Price: £30.00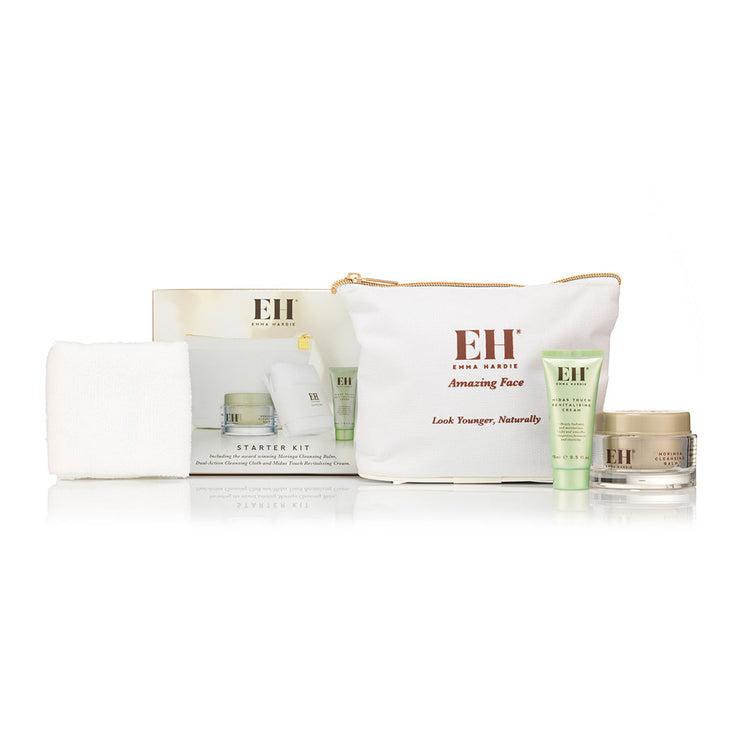 The Moringa Cleansing Balm is like a face and eye make-up eraser, it deeply cleanses the pores, balances, hydrates, and moisturizes all skin types. The Professional Cleansing Cloth has a tough side for controlled exfoliation and a smoother microfibre side for polishing the skin. The Midas Touch Revitalising Cream is a hydrating and lifting treatment cream that is rich in Bubbly goodness to soothe and hydrate, and plump the skin.
Just what you need to feel refreshed and rejuvenated!
Luxury Spa Collection
Price: £30.00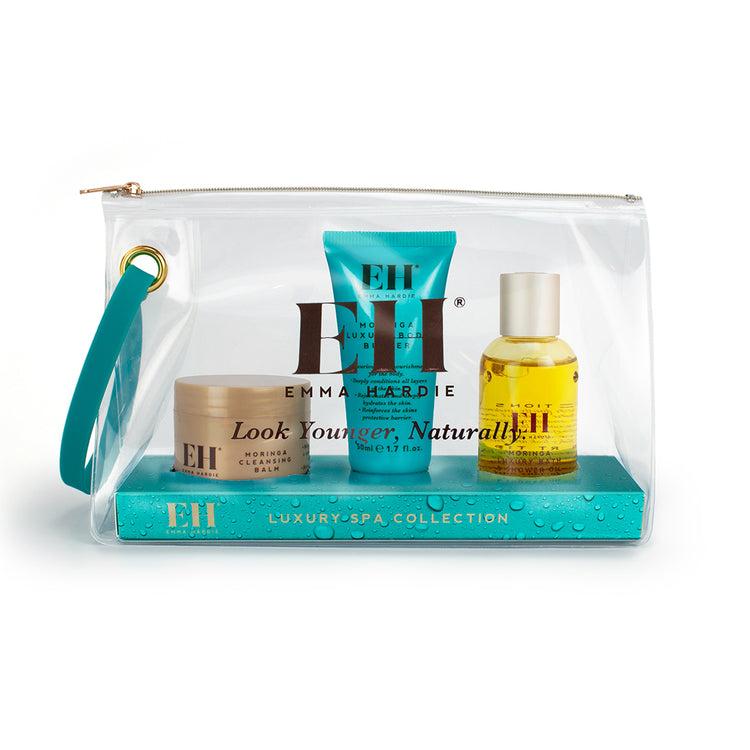 Relax and rejuvenate your mind, body, and soul with the Luxury Spa Collection. This luxurious set contains Moringa Luxury Bath & Shower Oil, Moringa Luxury Body Butter, and Moringa Cleansing Balm. Made with nourishing moringa oil, shea butter, and cocoa butter, these products will leave you feeling soft, smooth, and hydrated from head to toe.
Indulge in a little luxury today!
Moisture Boost Vitamin C Cream 50ml
Price: £49.00
.
This powerful blend of Vitamin B3 and time-released Vitamin C reduces the appearance of dark spots and areas of high color while also increasing healthy collagen production. As a result, your skin will look brighter and clearer, with fewer visible signs of aging. Red algae extract has a reversing effect on UV damage, creating a luminous and refined complexion. Shea Butter, Pumpkin Enzymes, and Grapeseed Oil all encourage increased cellular renewal and regeneration, leaving you with refreshed, youthful-looking skin.
Moringa Luxury Scented Candle Duo
Price: £25.00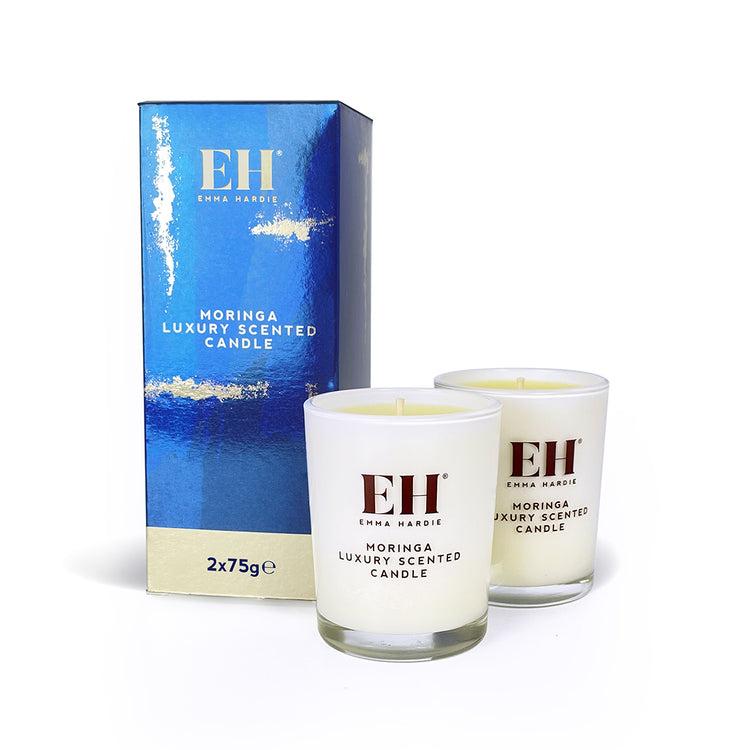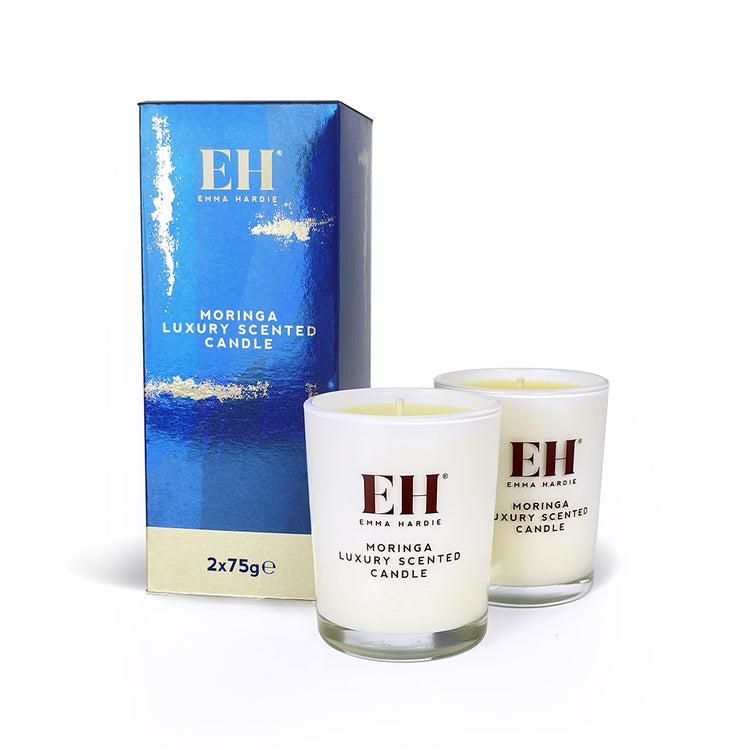 This Moringa Luxury Scented Candle Duo contains two 75g candles made with key ingredients like d-Limonene, Acetyl cedrene, Citral, Geranyl acetate, and Linalool. They're also cruelty-free, so you can feel good about using them. Enjoy their relaxing, uplifting aroma in any room of your home.
For a relaxing, calming aroma!
Purifying Pink Clay Detox Mask 50ml
Price: £40.00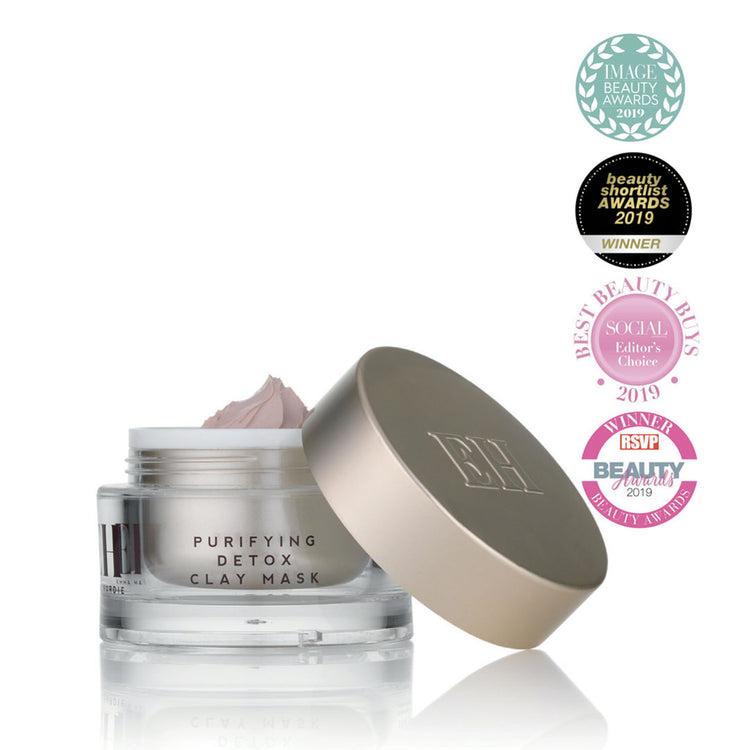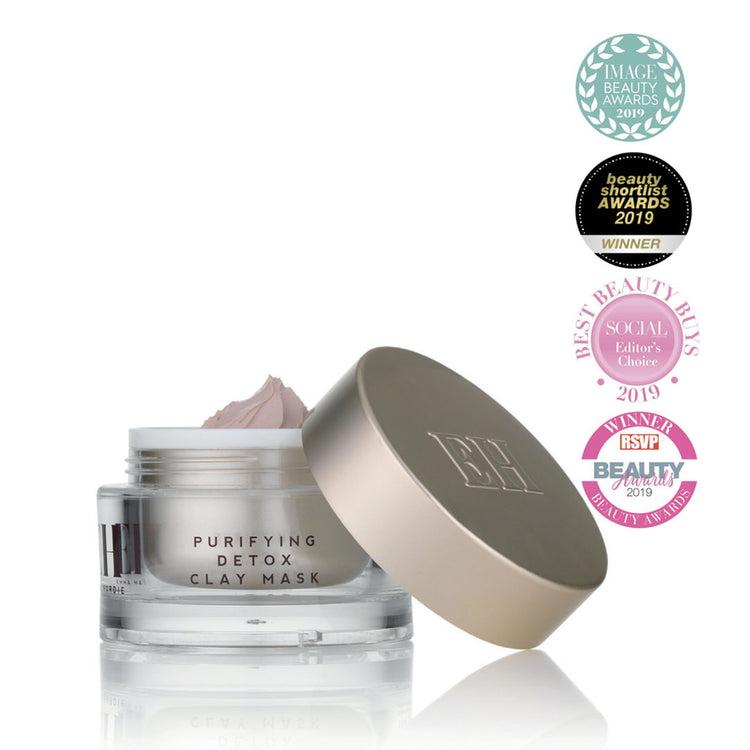 This mask is formulated with Australian Pink Clay and DefensilTM 2% technology. It works to unclog pores, exfoliate the skin, and reduce redness and inflammation. Perfect for all skin types, this mask also contains moringa seed oil, which is rich in vitamins C and E for antioxidant and environmental protection.
By subscribing to the Emma Hardie Exclusive newsletter, you can find the perfect routine for any skin type. By subscribing, you will also receive a 10% discount voucher, special promotions, new product updates, tips, and advice straight from the experts!