Looking for amazing wardrobes? Then you've come to the right place. The instrument is an expert in wardrobes, and it provides contemporary closets and bedroom sets right to the center of your home. The company's custom assembly service is extremely professional, combining high-quality service and designs, saving you headaches and hours spent on kits. At Instrument, the company takes great satisfaction in offering dependable, trustworthy service and unique service of delivery and assembly by its own internal staff. The designs we present give your home personality and uniqueness while enhancing the decor with luxurious accents of contemporary elegance. The Instrument furniture ranges mix modern simplicity with effortless style to bring you style and contemporary design. But August Sale is just incredible as you think. Let's look at what Instrument London's August sale has to offer.
Instrument London August Sale
Sliding wardrobe CLEO 2 with 3 doors 250cm [white matt & mirror]:
Price: Before £818.00, Now £719.00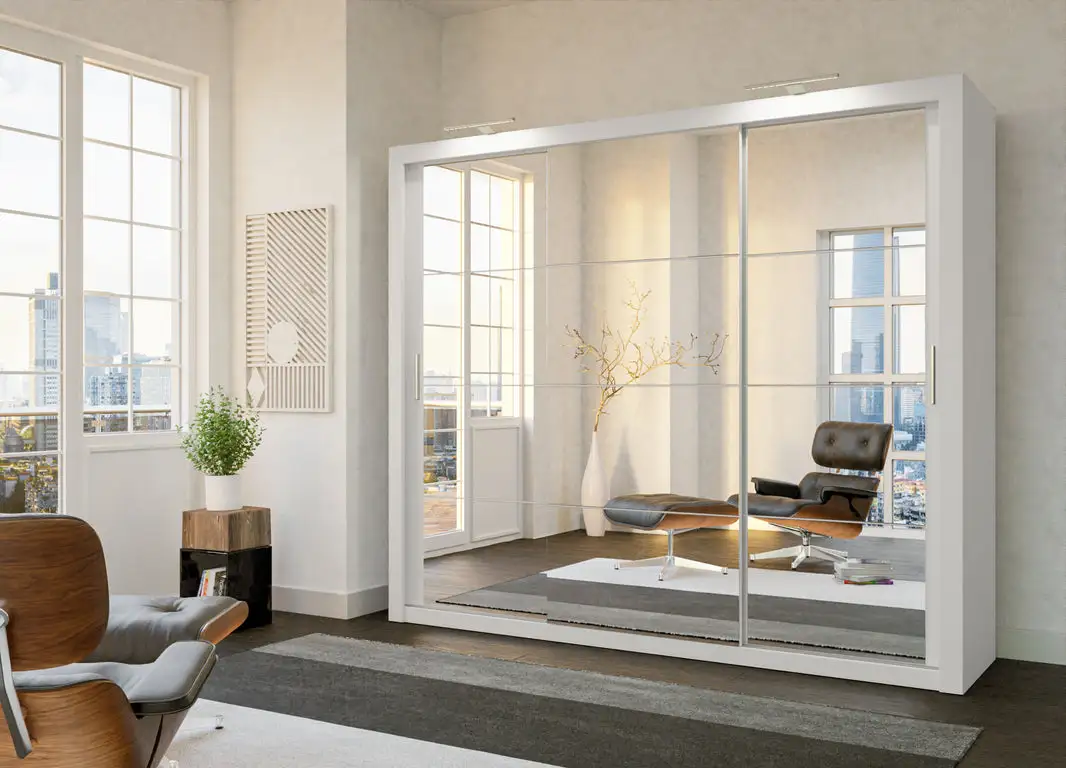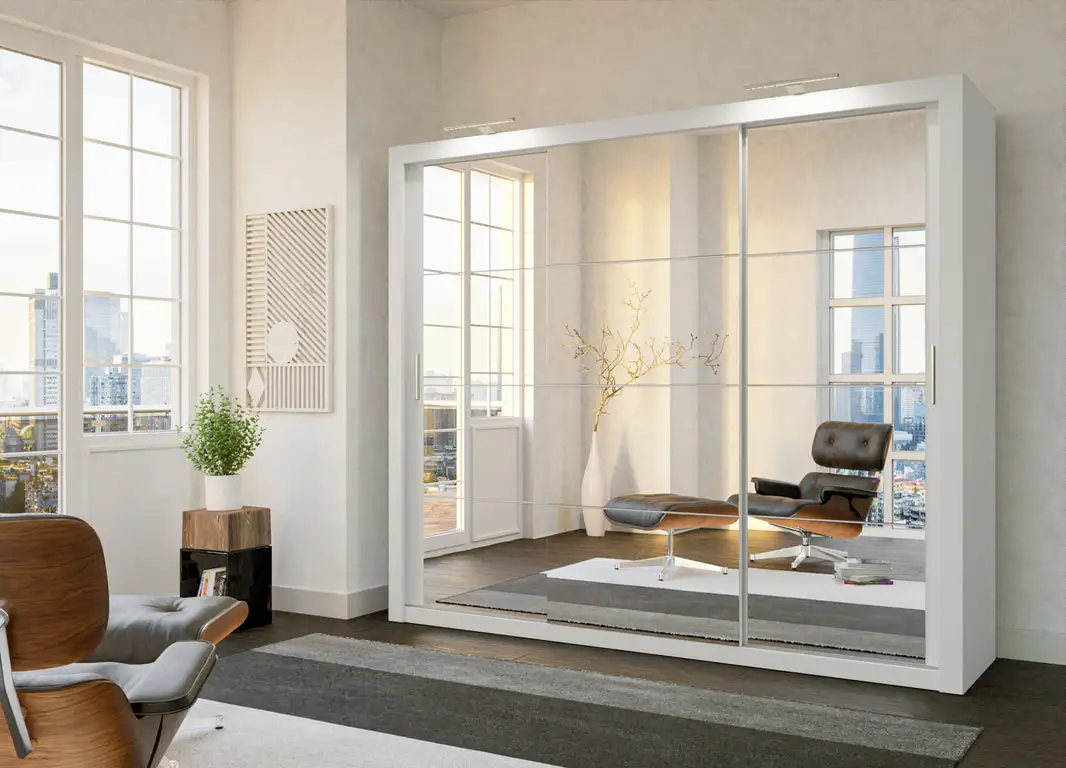 This is a genuinely magnificent, mirrored wardrobe that checks the modern and sophisticated boxes. It is larger and offers everything that Instrument's CLEO line does. Three easily opened doors conceal the inside organizational sections making it perfect for all situations.
Add some character to your bedroom.
Sliding wardrobe CLEO 1 with 3 doors 250cm [gray matt]
Price: Before £737.00, Now £648.00
Roller doors, great aesthetics, and great capacity. The CLEO 1 is perfect for any sort of room you put it in. Additionally, use LED lights to bring the wardrobe to life in the dark. Get accustomed to staring at your wardrobe more than you stare at your clothes.
Practical and aesthetically pleasing.
Sliding wardrobe CLEO 32 with 2 doors 180cm [gray matt]:
Price: Before £546.00, Now £480.00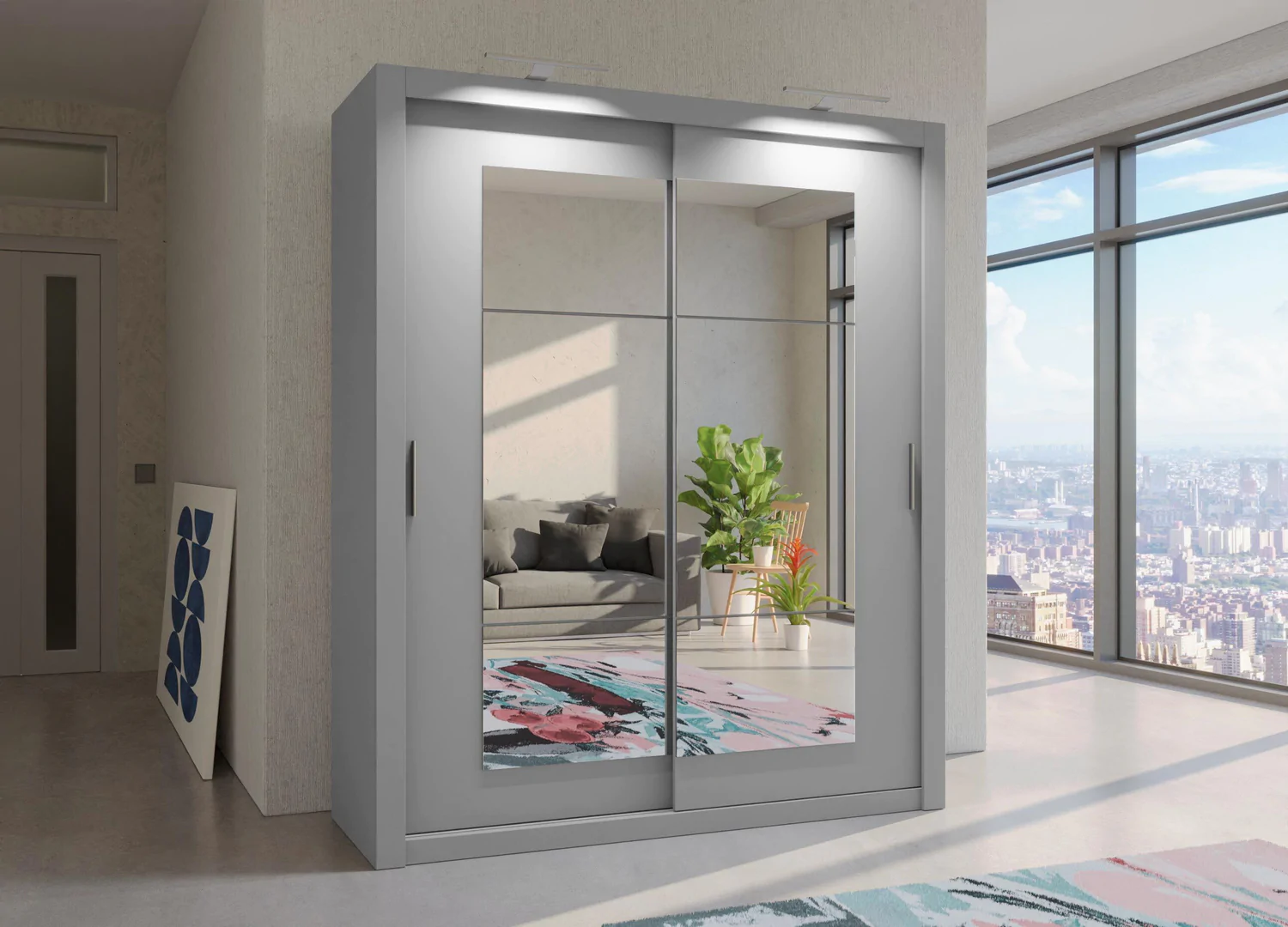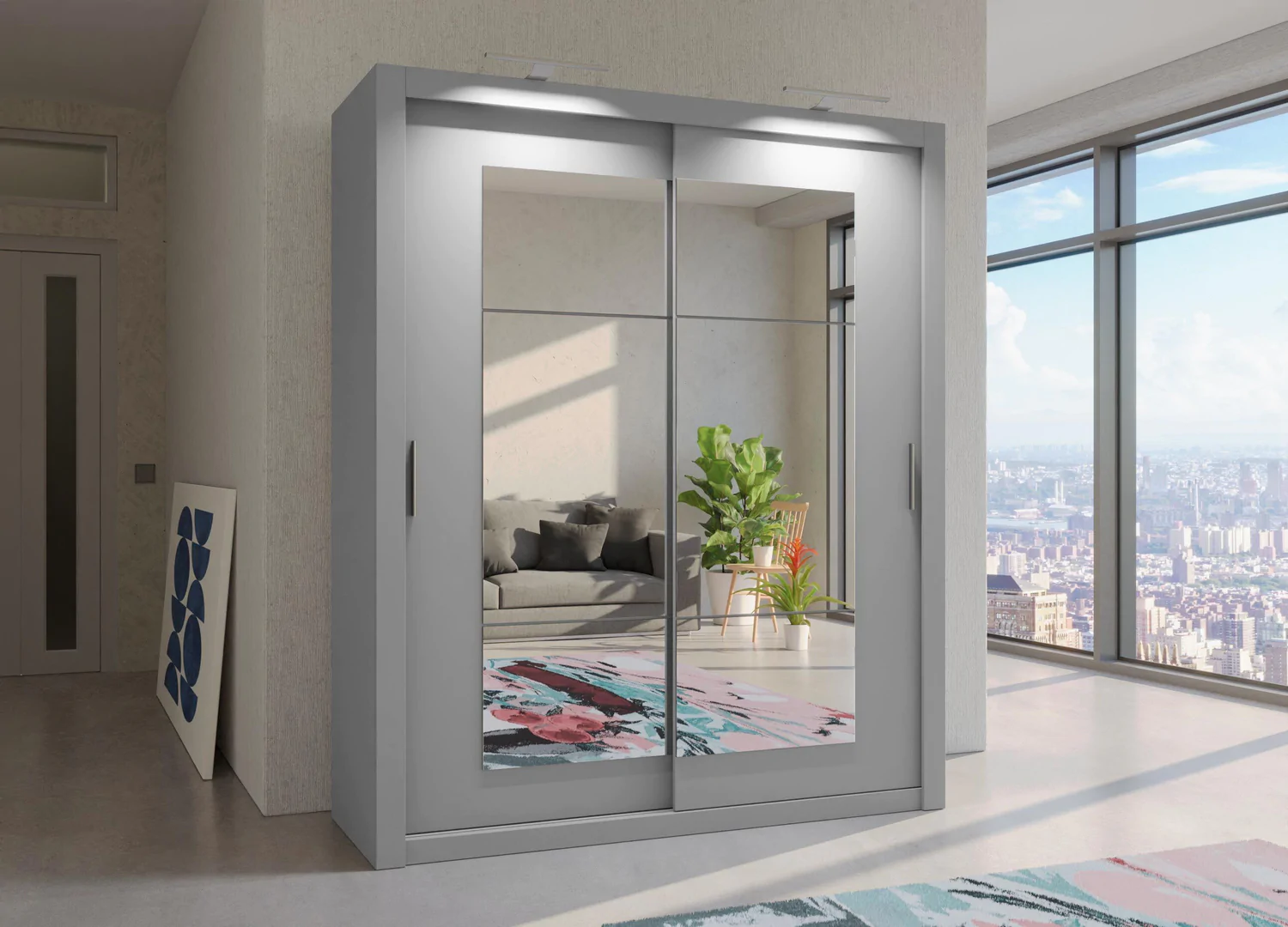 This beautiful wardrobe from our CLEO 32 collection will perfectly complement both simple and sophisticated décor settings. Adorned in a cool, matt gray finish, the highlight of this design is the 2 crystal clear mirrors that – when the doors are closed, and they are combined – create a mesmerizing large, central mirror popular for its brightening and room-enhancing effects.
Add this eye candy to your room today.
Sliding wardrobe CLEO 17 with 2 doors 150cm [white matt & mirror]
Price: Before £545.00, Now £479.00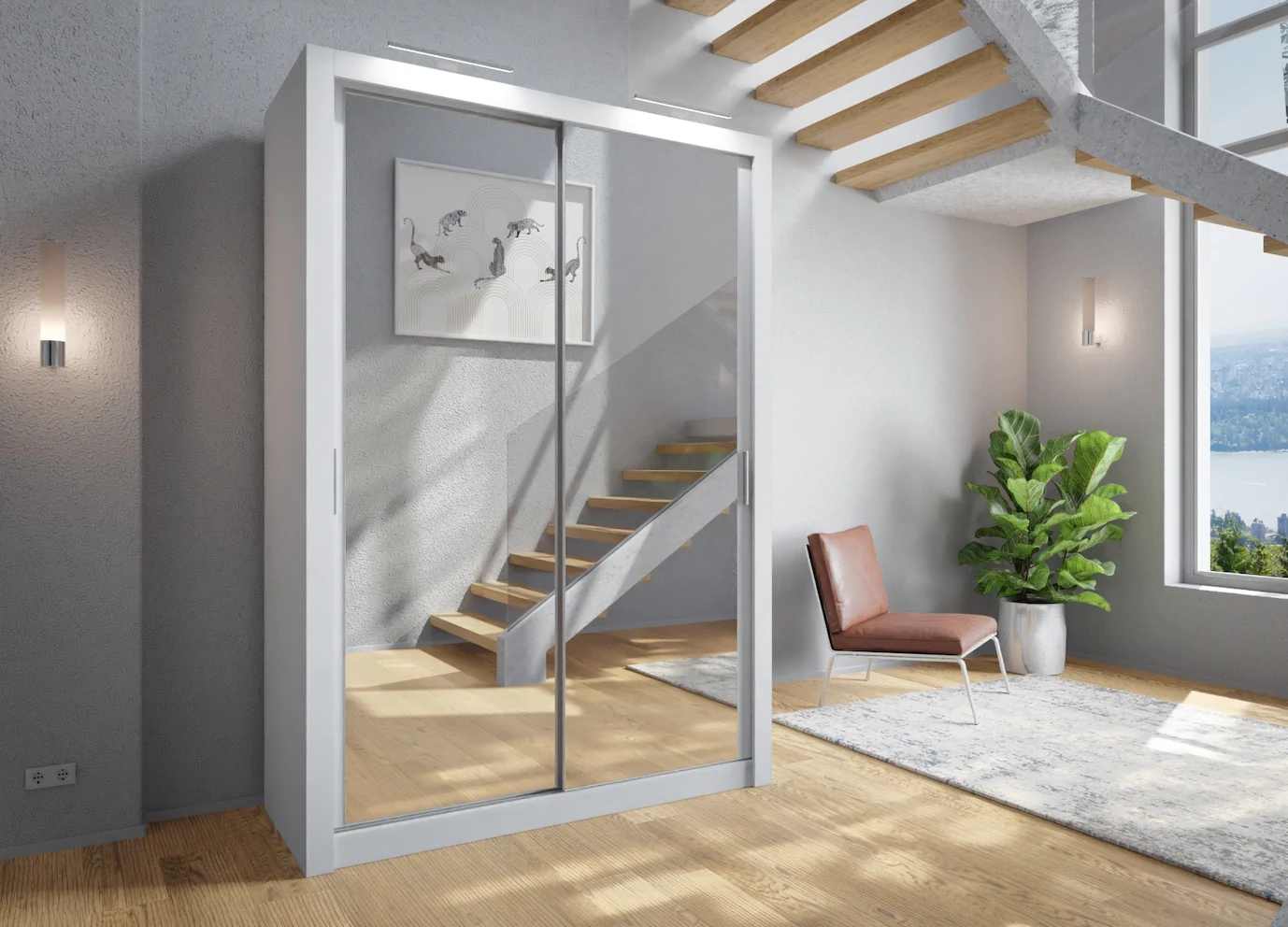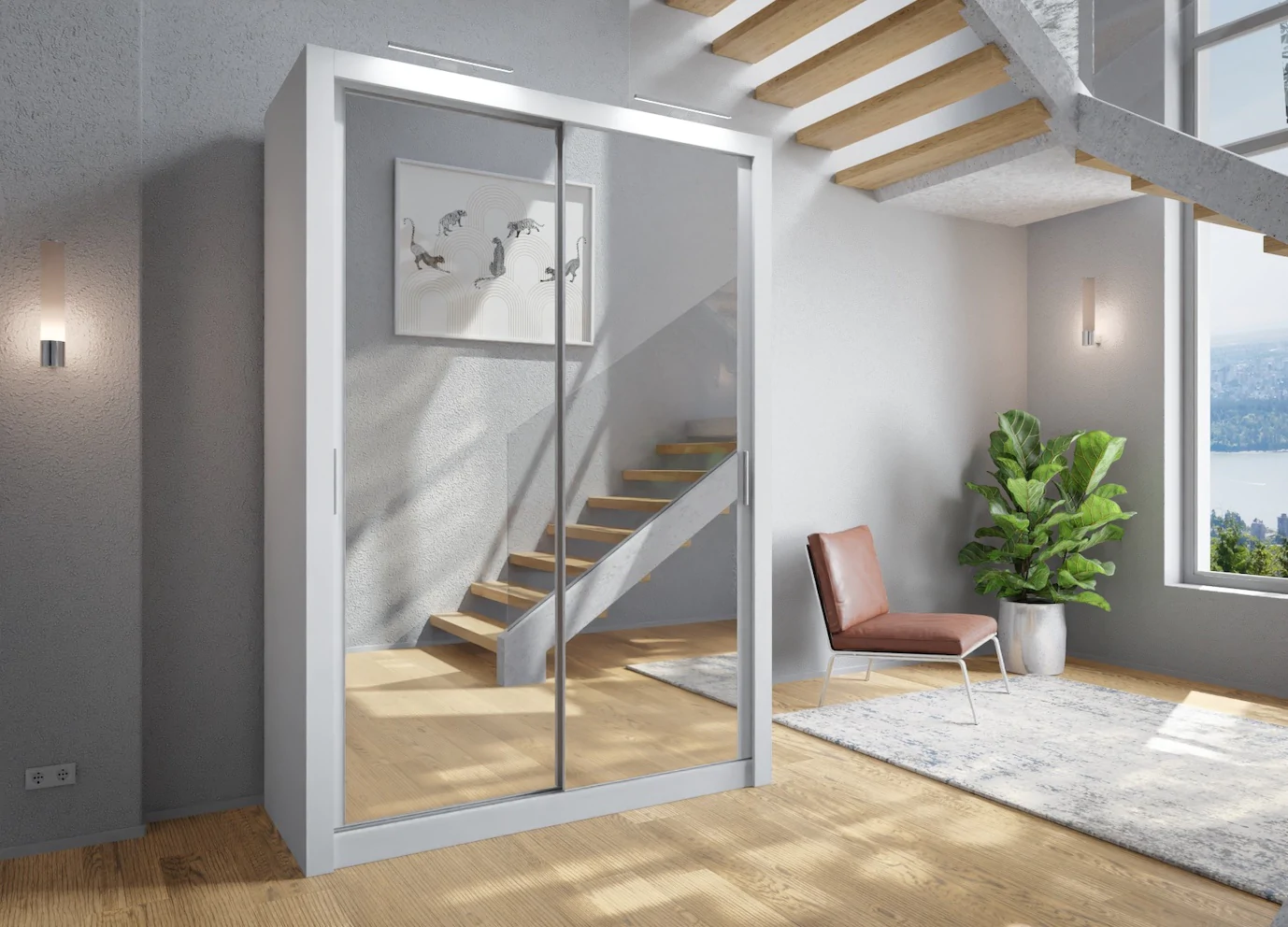 The moniker "small but mighty" has been given to this modern wardrobe. Its Large mirrors and a matt white frame will make small to medium-sized spaces look brighter, making the CLEO 17 perfect for them. 5 shelf units and 1 hanging rail are included inside.
This compact wardrobe is perfect for minimalist designs.
Bi-folding wardrobe Mona with 4 doors 210cm [graphite gray matt & mirror]
Price: Before £799.00, Now £703.00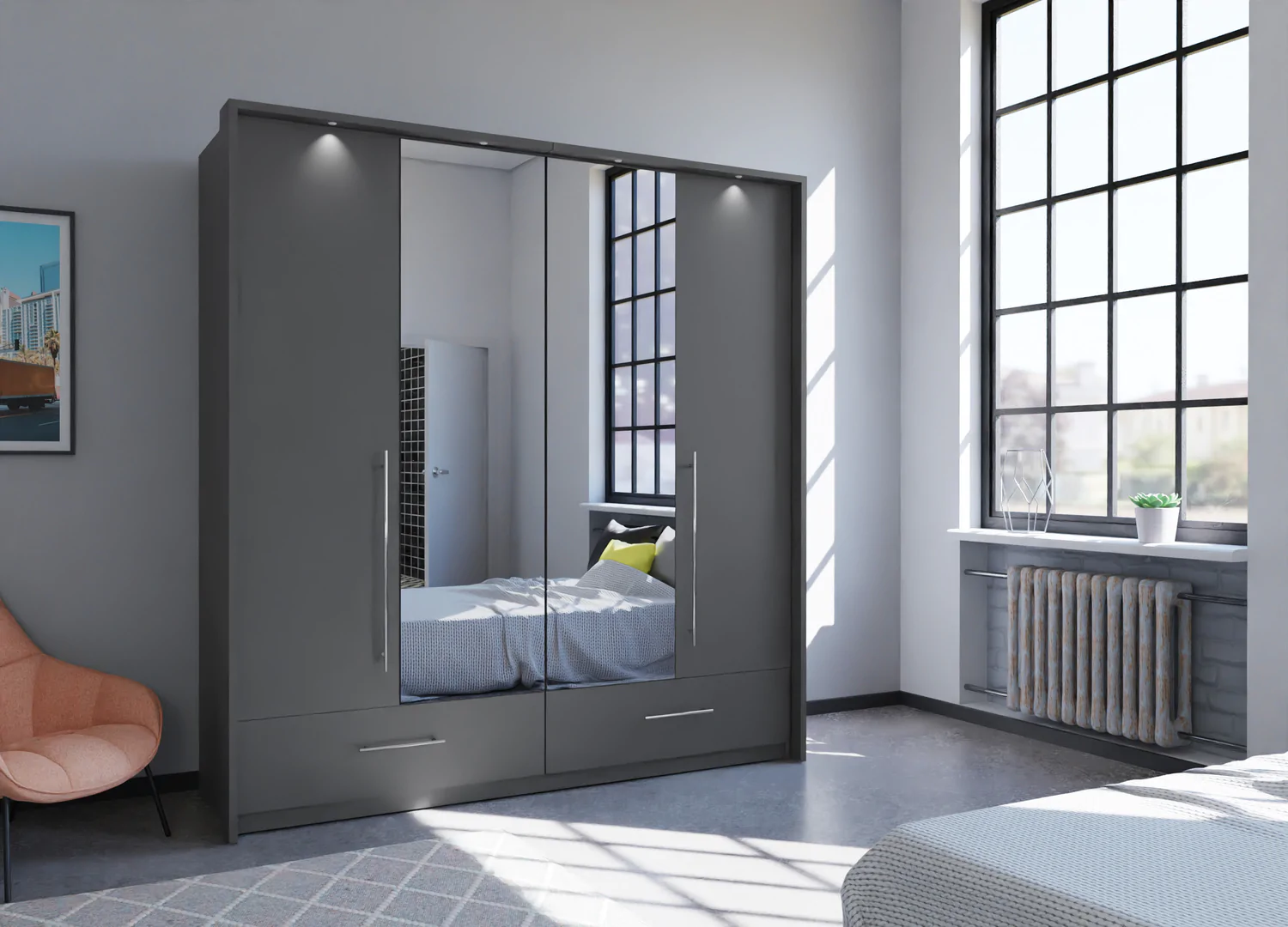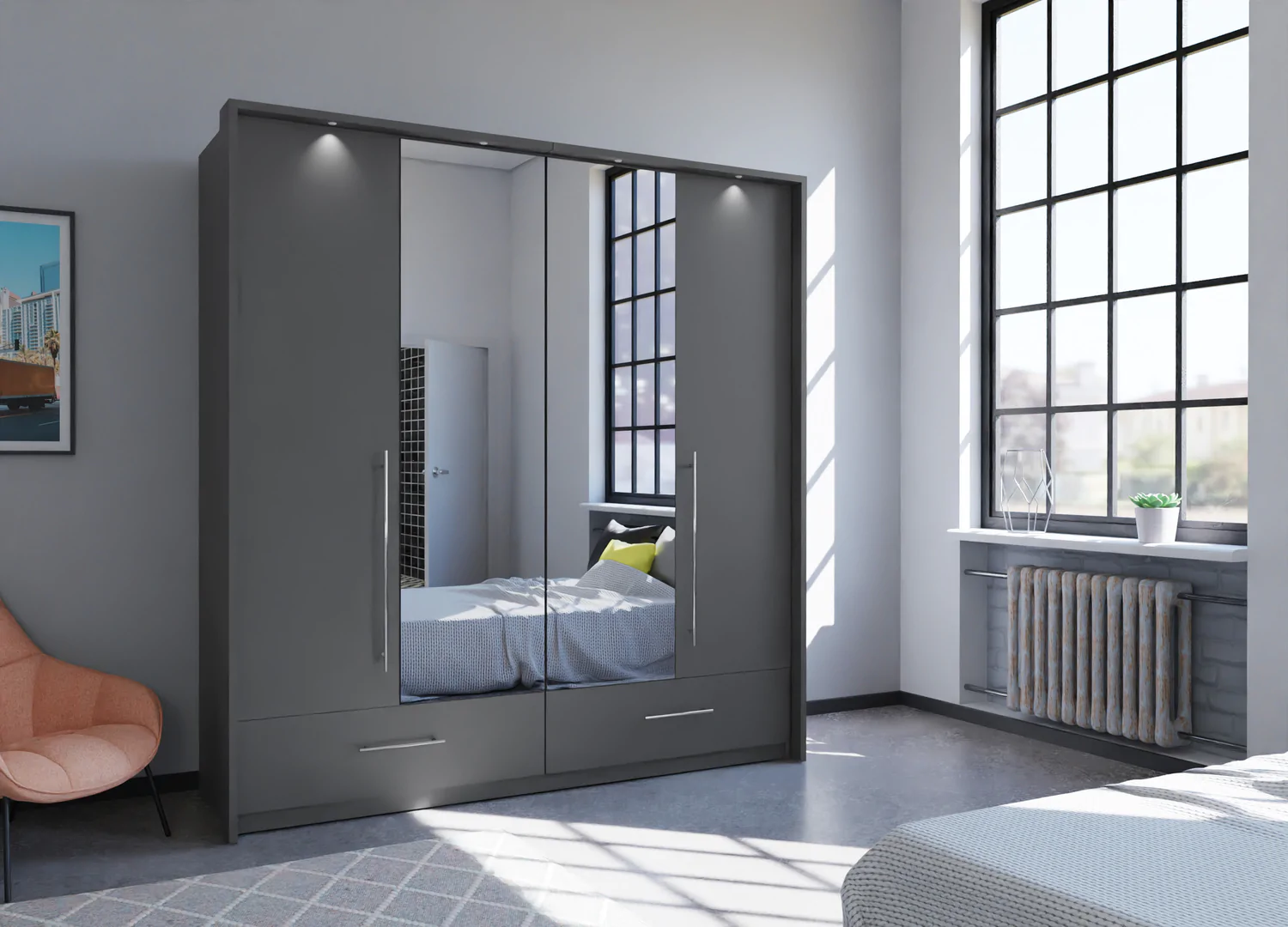 This modern hue of gray is the only one Instrument offers for the MONA 210cm sliding wardrobe. Two of the four bi-folding doors are mirrored, while the other two match the matt gray carcass. Additionally, pre-installed foot-pedal-operated spot LED lights to make sure you always have the finest view of your room and yourself.
Add some much-needed style to any room.
This Instrument London Review is a clear testament to the fact that Instrument offers great prices for its wardrobes, and each one of them is top-notch. Plus, don't forget to have 5% off on your first order along with your August sale offers.