In the enchanting world of Tales & Tails DE, pets reign supreme, and every heart is destined to melt. They understand the profound bond between pets and their human companions, and that's why they've dedicated themselves to crafting a haven where their happiness knows no bounds. Their products and services are more than just offerings; they are the embodiment of love, care, and tail-wagging delight. At Tales & Tails DE, pets rule not only with loyalty but with the sheer joy they bring, melting hearts with every joyful bark, gentle purr, or wagging tail.
Every Pet's Paradise – Tales & Tails DE
LambBa Zamba! Soft dry food – dog food with lamb
Price: €49.99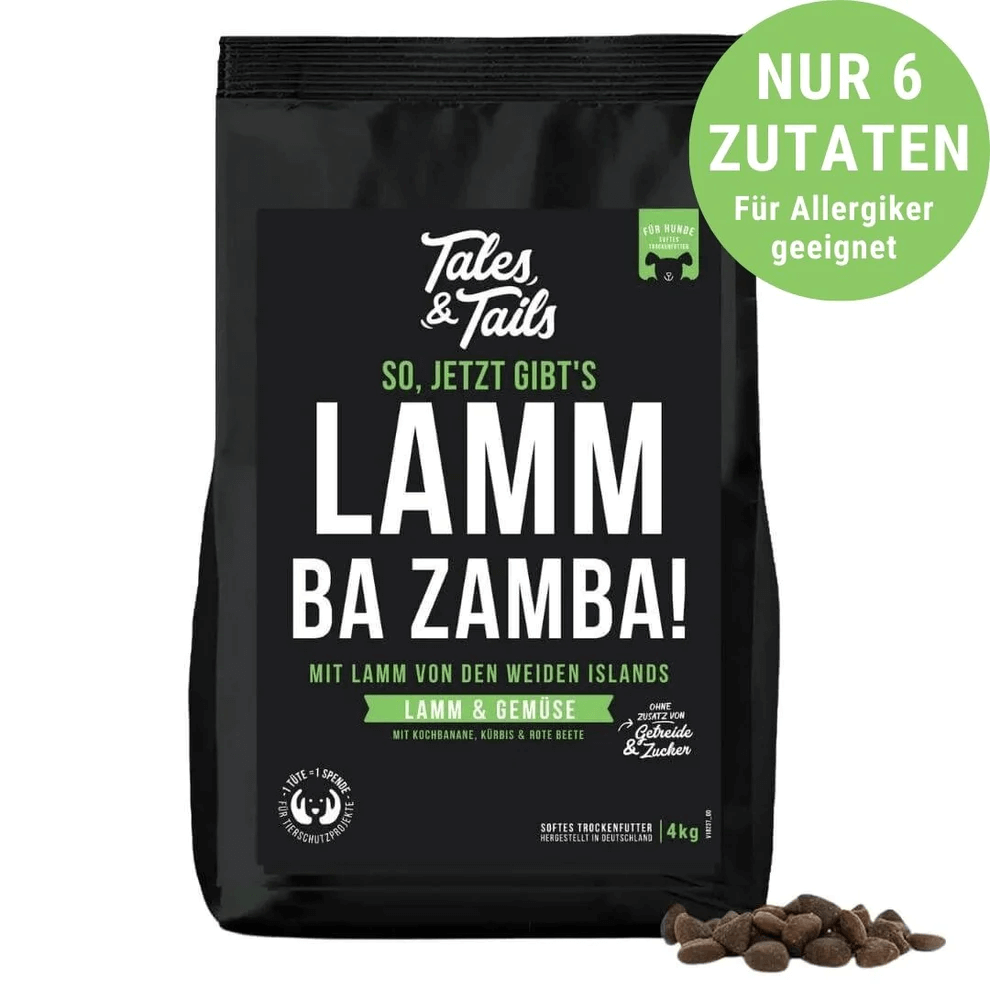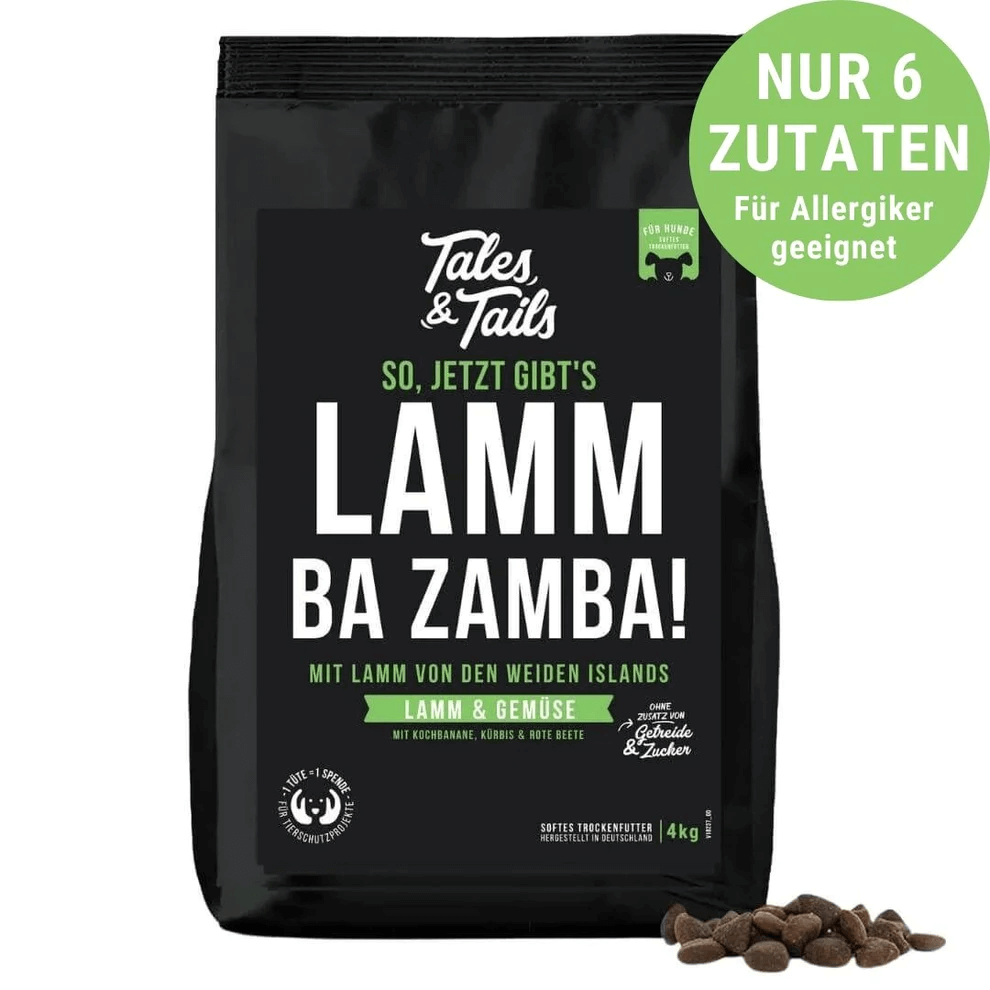 All your wishes combined in one food: a juicy dry food with 75% lamb and a total of ONLY 6 ingredients! Deliciously delicious and extremely easy to digest – there's nothing in here that doesn't belong. Lamb meat from species-appropriate Icelandic pasture farming, easily digestible plantain as a source of energy, pumpkin with lots of vitamins and nutrients, psyllium, beetroot, and chicory with lots of minerals. A unique complete food.
Simplify your dog's diet with LambBa Zambia!
Mmm lick lick Feeding tube for dogs with wet food to fill
Price: €14.99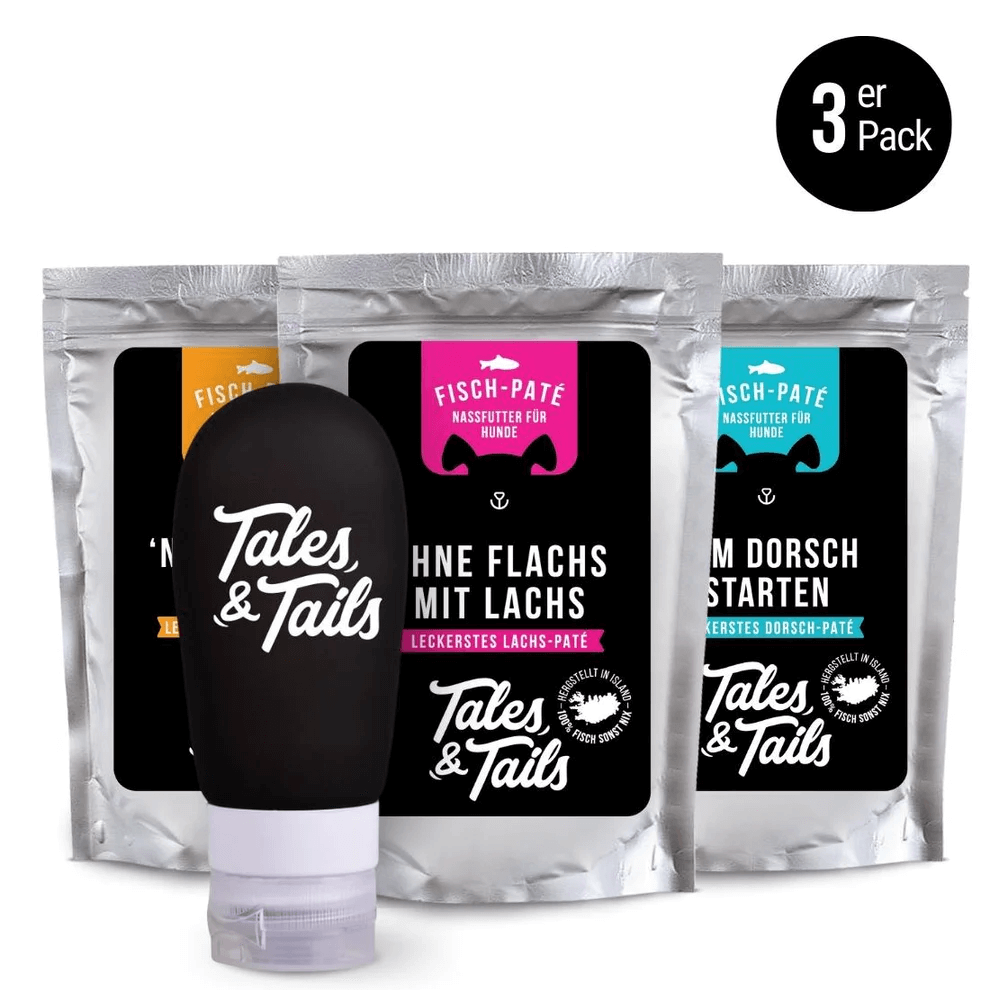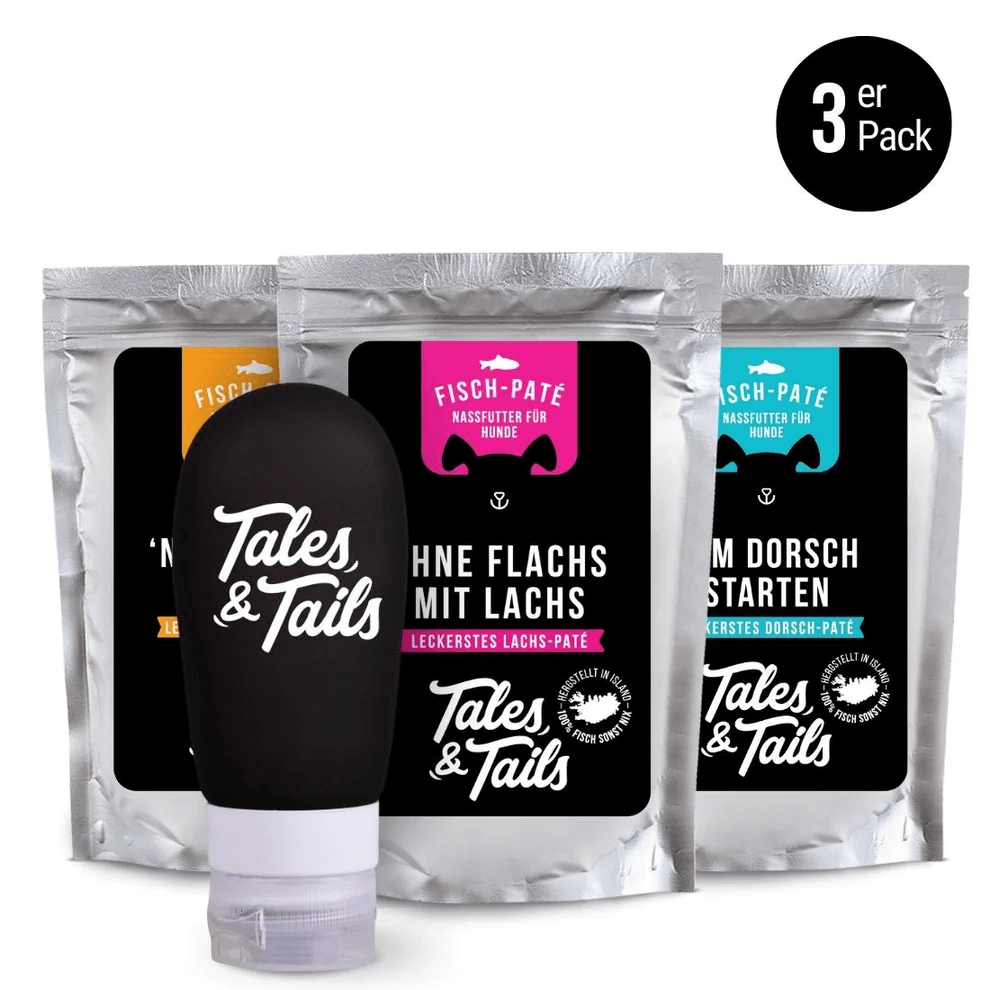 The tube is great for filling with different treats and is a real jackpot reward for your dog. Whether in particularly stressful situations, as a reward during recall training, to distract and calm down at the vet or for many other occasions – the feeding tube is ideal for training. Choose between the small and the large variants. The feed tube can be used for dogs of all ages (including puppies) and breeds.
Train, reward, and delight – Choose Mmm Lick Lick feeding tubes!
All LambPen on Meat treats for dogs are made from 100% lamb
Price: €6.99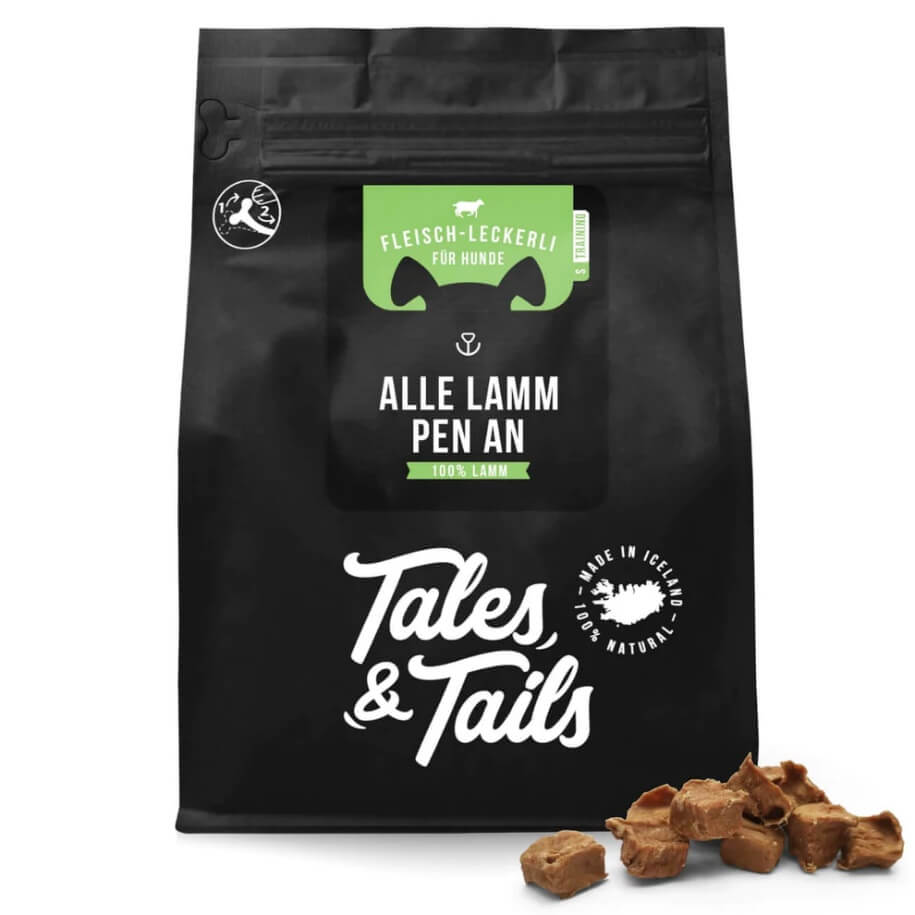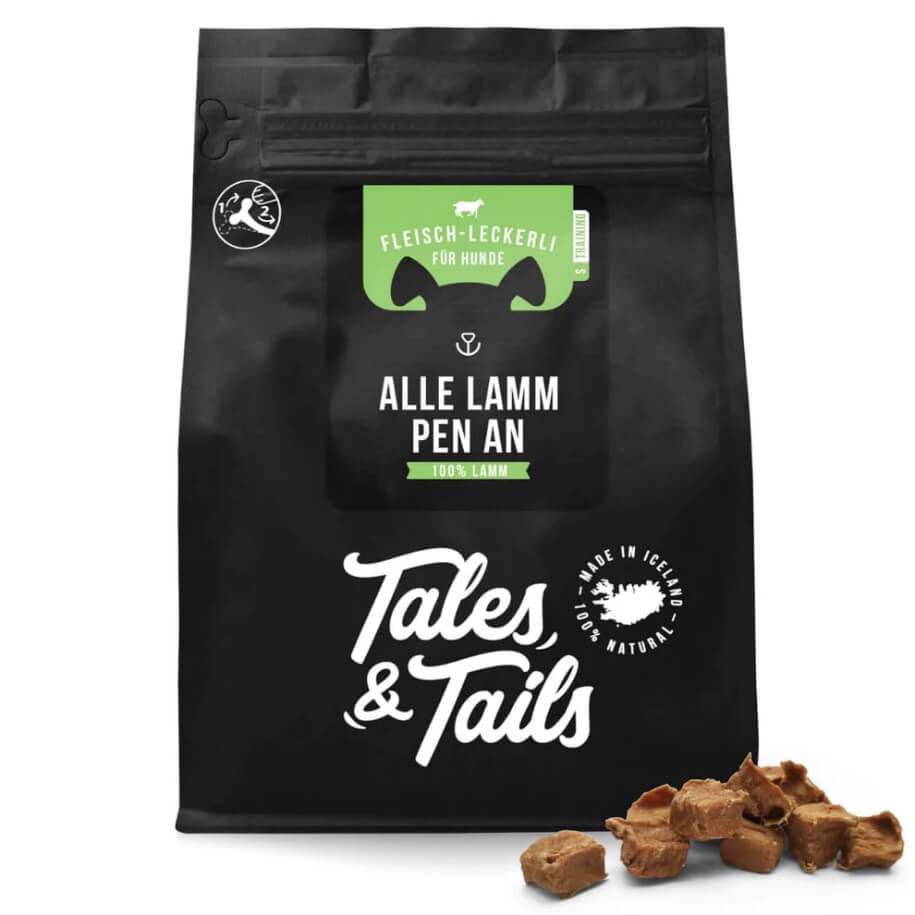 Yippie-ya-yeah – these incredibly delicious treats are guaranteed to please your four-legged friend! The little delicacies are made from 100% lamb from species-appropriate Icelandic all-season pasture farming and are not only delicious but also incredibly natural.
All LambPen Treats – Pure Lamb, Pure Joy!
Have a laugh Fish treats for dogs with salmon
Price: €4.99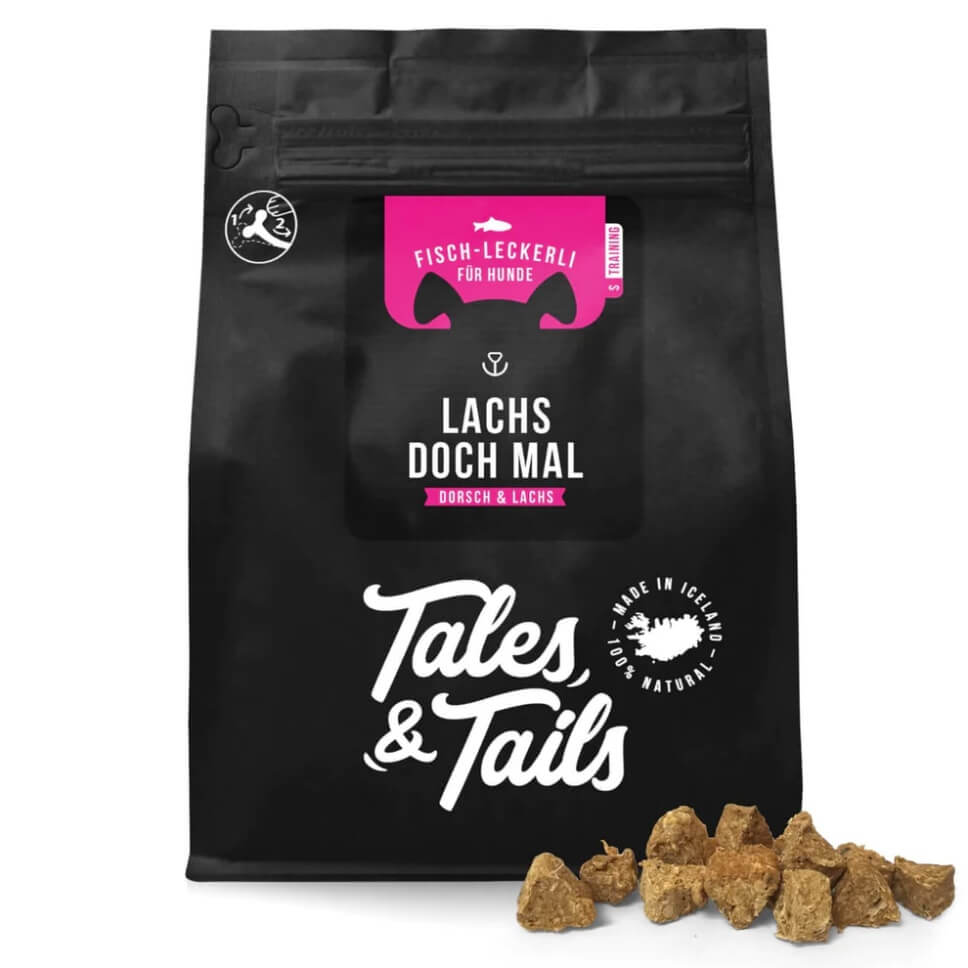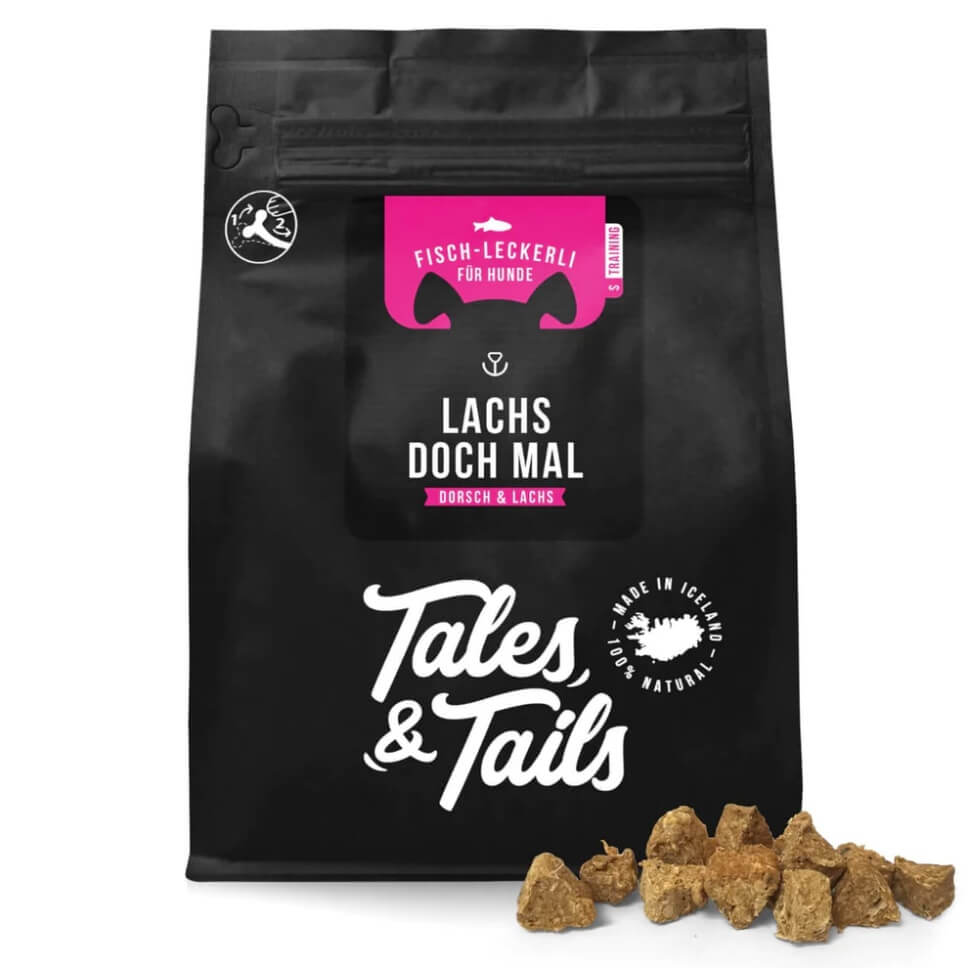 Make your four-legged friend laugh! Rewarding and practising tricks is much more fun with delicious fish! Crispy ice-barks made from gently dried cod with a subtle hint of salmon. We have exactly what it says on the tin and they are healthy too.
Crispy, tasty, and healthy – Have a laugh with fish treats.
MSM and green-lipped mussel powder Joint package for dogs and cats
Price: was €39.98 now €36.99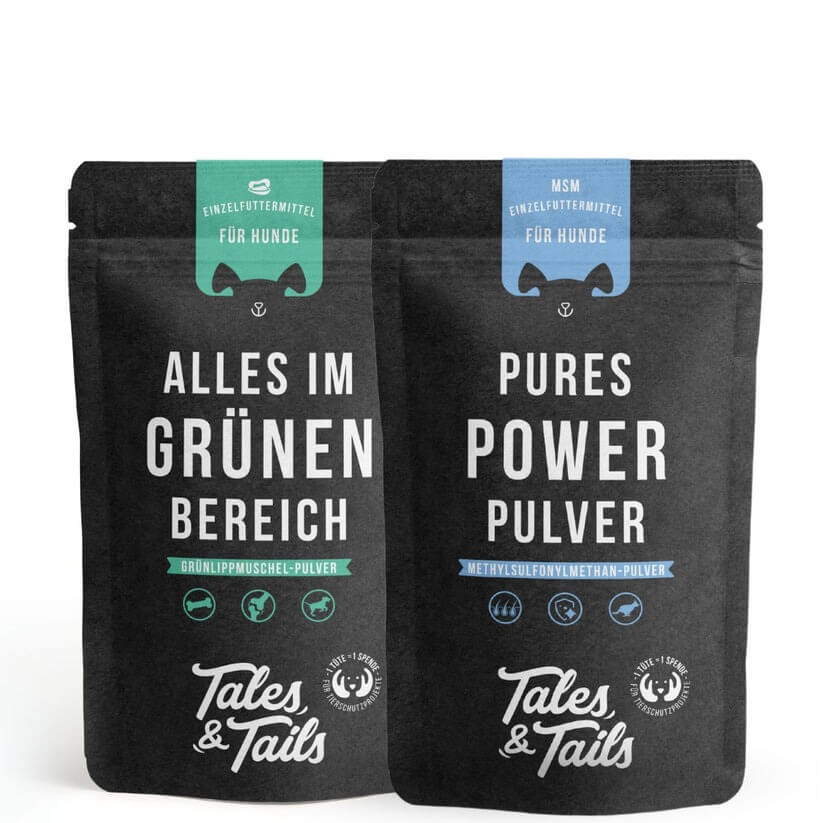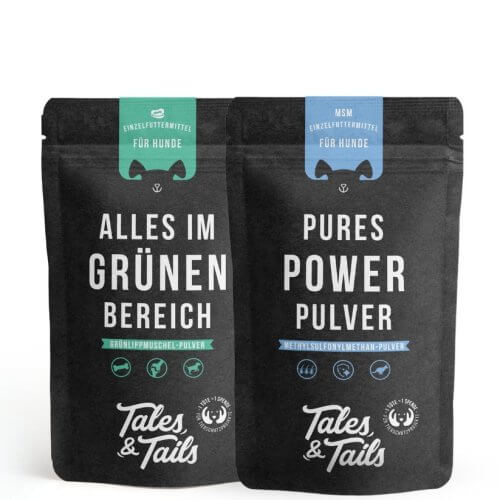 With this joint package, you can optimally support your dog and help maintain the health of his joints, tendons, and ligaments. It can contribute to the natural stabilization of ligaments, tendons, and joint cartilage and can help with restrictions of the musculoskeletal system, joint pain, and weak connective tissue. Green-lipped mussels can promote the development of joint cartilage.
Unbeatable joint support – Grab this limited-time offer now!
Experience pet magic at its finest – Tales & Tails DE.