My Muesli revolutionized how people enjoy their breakfast, offering a unique, organic muesli experience. Founded in 2007, My Muesli has gained immense popularity in Europe thanks to its unique approach to muesli-making. Customers can easily craft their personalized muesli mix with an array of ingredients, including grains, nuts, fruits, and seeds. This well-researched My Muesli review will help you find the perfect and healthy breakfast option.
My Muesli Review | The Top Products
Strawberry Cheesecake Muesli
Price: €9.95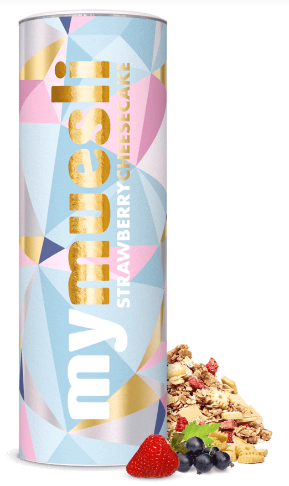 Made with only the highest quality organic ingredients, this Strawberry Cheesecake muesli is bursting with flavour and texture. With mini butter biscuits coated in creamy yoghurt and zesty lemon, every bite is a delight. And with no palm oil and high in fibre, you can feel good about starting your day with this satisfying and wholesome meal.
Try their best-seller muesli today and discover a new breakfast treat!
MyMuesli 2Go Trial Pack Of 12
Price: €21.95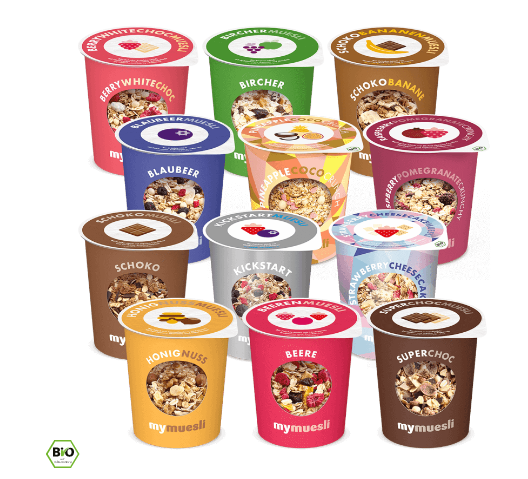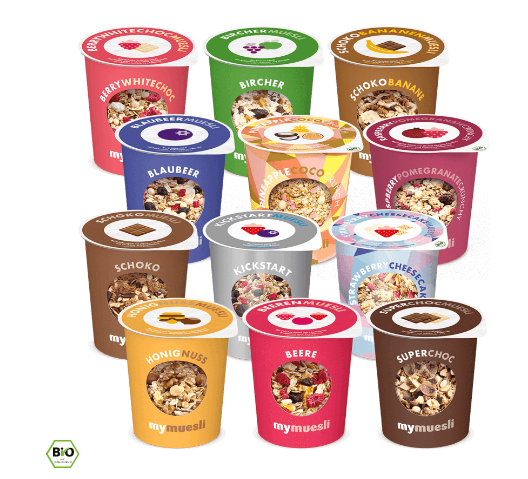 Indulge in the ultimate breakfast experience with My Muesli 2Go trial pack of 12 different flavours of organic muesli, carefully crafted to cater to all taste buds. From super chocolaty to aromatic fruity, this pack offers a variety of options that will surely leave you spoilt for choice. Just remove the lid, add your favourite milk, and enjoy a delicious breakfast that will keep you fueled throughout the day.
Start your morning off right with My Muesli 2GO!
Marvel 6 gift box
Price: was €12.95 now €9.95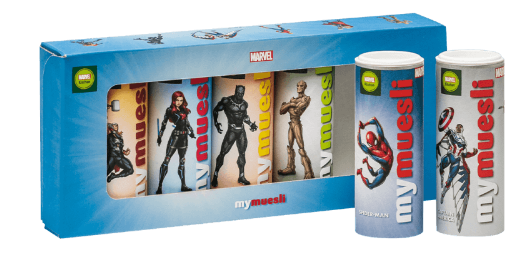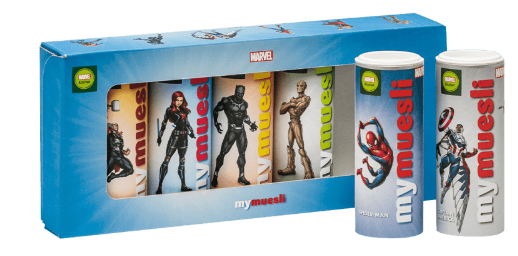 Fuel your inner superhero with our pack of 6 mini mueslis, each 30g and featuring exciting varieties of chocolate, flaky, fruity, and crunchy flavours. And now, with the added bonus of being associated with your favourite Marvel characters, these mini mueslis are the perfect start to your action-packed day.
Order these perfect snacks to keep you energised throughout the day!
Smoothie Bowl 3 Sample Pack
Price: was €47.85 now €39.95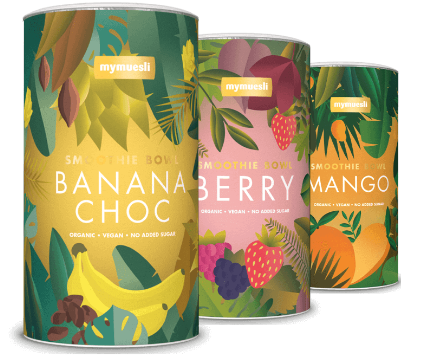 The pack includes three delicious flavours: banana chocolate, mango, and berries. These smoothies are made with the freshest fruits and ingredients, and are blended to a creamy, smooth consistency that will leave you feeling satisfied and energised. Whether you're on the go or enjoying a lazy morning at home, these smoothie bowls are the perfect way to start your day.
Try their trial pack today and discover your new favourite flavour!
Tree Of Tea Ginger Glow
Price: €12.95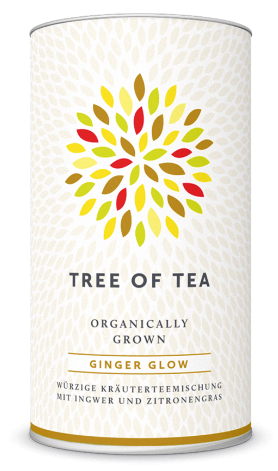 Indulge in the zesty blend of ginger and lemongrass with every sip of Ginger Glow herbal tea. Bursting with fruity and spicy flavours, it has a fine note of ginger that lingers in your mouth. Made with only organic and vegan ingredients, this tea is free from any added sugar or caffeine; this herbal tea will leave you feeling rejuvenated and refreshed.
Experience the invigorating blend of ginger and lemongrass delicious tea!
My Muesli also offers pre-made muesli mixes, porridges, and granolas, ensuring there's something for everyone. So, from now on with the help of My Muesli review, start your day on a healthier note and add health and taste to your breakfast table!