Looking for organic, high-fibre, and delicious snacks that won't break the bank? My Muesli products are here to help! For a limited time only, enjoy up to 55% off on their wide range of muesli, flakes, porridges, smoothies, and snack mixes made with the highest quality ingredients, ensuring you get a healthy and satisfying snack that you can enjoy anytime, anywhere. And now, with the MyMuesli sale, there's never been a better time to try our products.
MyMuesli Sale: Fill Your Breakfast Table With Health And Taste
Mushroom Almond Porridge
Price: was €8.95 now €3.95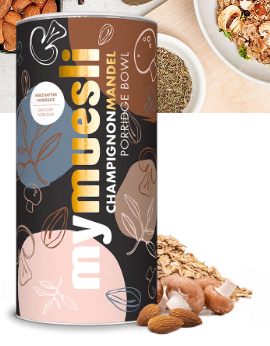 Indulge in a nutritious breakfast with the Mushroom Almond Porridge from MyMuesli. This vegan-friendly porridge is not only delicious but also highly nutritious. It contains a satisfying blend of fibre-rich oats, earthy mushrooms, and crunchy almonds, creating a perfectly balanced breakfast option that energizes and satiates throughout the morning.
Take advantage of the sale to try a tasty and healthy breakfast option!
Food Saver Mix Socas Flakes
Price: was €12.95 now €9.95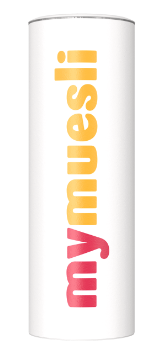 The Food Saver Mix Socas flakes are made with a blend of soy and oat; this organic cereal is rich in protein and perfect for vegans looking for a satisfying breakfast option. Each 575g package is the ideal breakfast option for those looking to start their day with a nutritious and filling meal.
Buy now and enjoy the benefits of a high-protein breakfast!
Black Widow Muesli Mini (Pack Of 3)
Price: was €7.50 now €4.90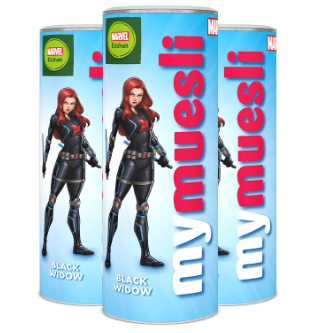 Get ready to add a touch of magic to your breakfast routine with the Black Widow Muesli Mini. This pack of three is perfect for anyone who loves a unique and delicious breakfast experience. The muesli features fluffy honeyboons, pink wheat, and rice hearts, making it as beautiful as it is tasty. Whether you enjoy it with milk or yogurt, this muesli will surely be a hit at the breakfast table.
Get this Black Widow pack and save 34% now!
Snack Mix Trial Pack
Price: was €24.85 now €21.95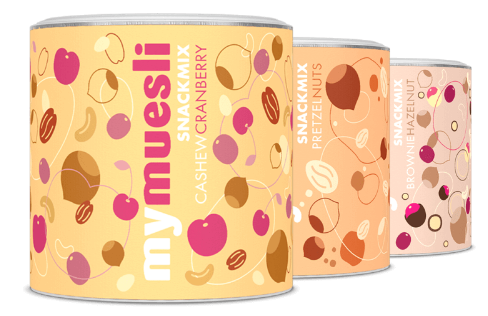 This pack of three snack mixes includes Brownie Hazelnut, Pretzel Nuts, and Cashew Cranberry. With three delicious flavours to choose from, this pack is sure to satisfy your cravings and keep you energised throughout the day. Whether you're looking for something sweet or savoury, the Snack Mix Trial Pack has something for everyone.
Order now and try which one is tastier!
2Go Mug Disney Sensational
Price: was €18.95 now €14.95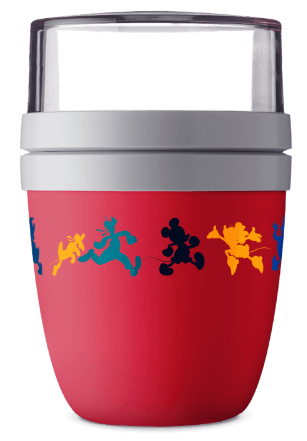 This 2Go Disney sensational mug is perfect for cereal lovers who are always on the go and want to enjoy freshly prepared cereal. Featuring a colourful and attractive Disney touch, this mug will surely bring a smile to your face every time you use it. Just add your favourite cereal and milk, and you're ready to go.
Let's blend health, taste, and style together!
Whether you're looking for a quick and easy breakfast or a snack to power you through the day, My Muesli has got you covered. Don't miss out on this fantastic MyMuesli sale – order now and discover the delicious and nutritious world of My Muesli.