Standing tall on the banks of the River Thames, the London Eye UK is an iconic Ferris wheel that offers an unparalleled experience to both locals and visitors. With its panoramic views and various ticket options, this world-renowned attraction promises a captivating journey above the city's splendor. Check the London Eye UK review to explore more about the site.
London Eye UK Review – Where Your Dreams Take Flight
London Eye + Big Bus London
Online from £60 Per adult
Save up to £22 when booked together!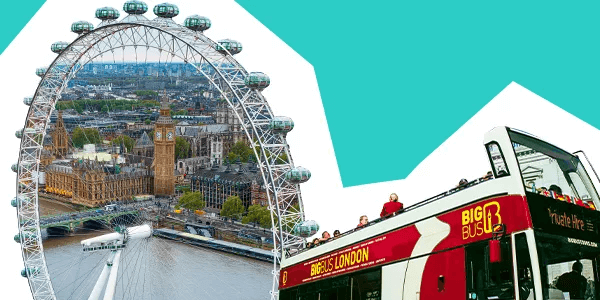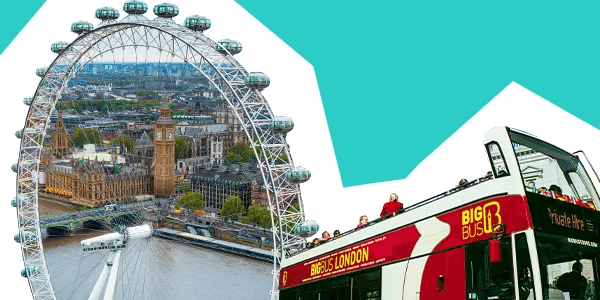 For those seeking an all-encompassing London adventure, the London Eye + Big Bus London package is the perfect choice. This package combines the exhilarating London Eye experience with a Big Bus tour, allowing you to discover the city's iconic landmarks and hidden gems. Save up to £22 when you book these two experiences together, ensuring an unforgettable day of sightseeing and awe-inspiring views.
Save big on London's top attractions with this London Eye + big bus London package!
Discover Ticket
Bus Tour Only: £45 Per adult
Online from £35 Per child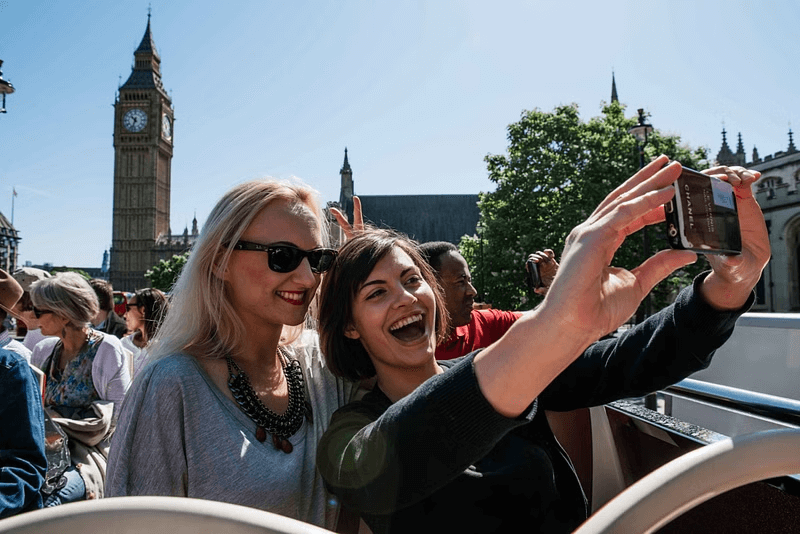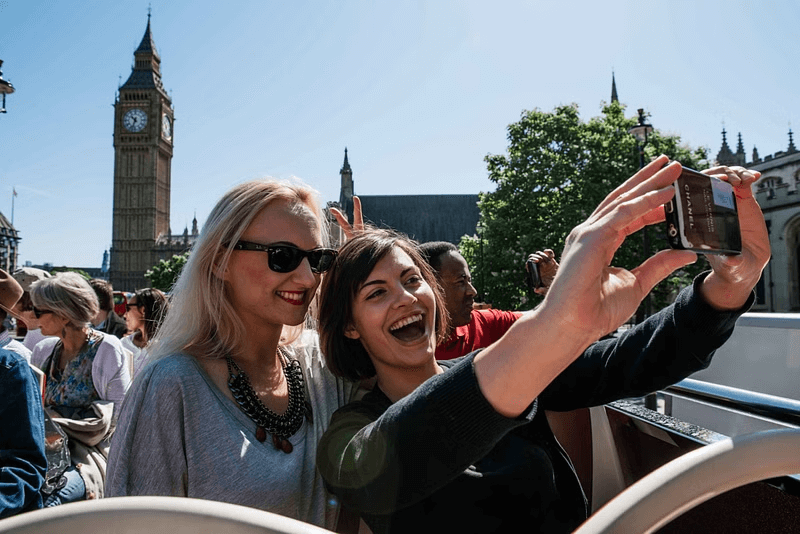 The Discover Ticket offers a comprehensive bus tour that showcases the city's most famous sights. This option lets you hop on and off the Big Bus at your leisure, enabling you to explore the city's renowned landmarks at your own pace. With live commentary and engaging information, the Discover Ticket provides an educational and exciting journey through the heart of London.
Hop on and off to discover the city's hidden gems with the Discover ticket!
Essential Ticket
Bus Tour & Walking Tour: Online from £55 Per adult
Online from £45 Per child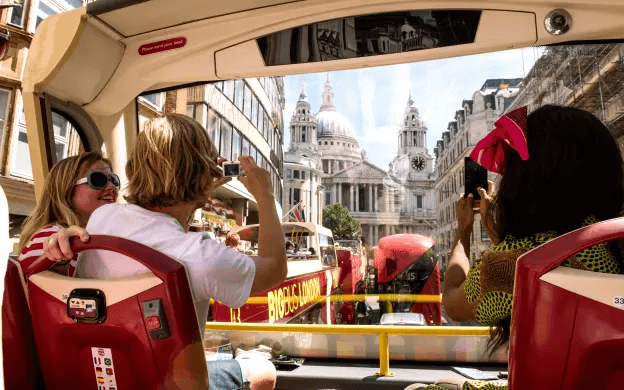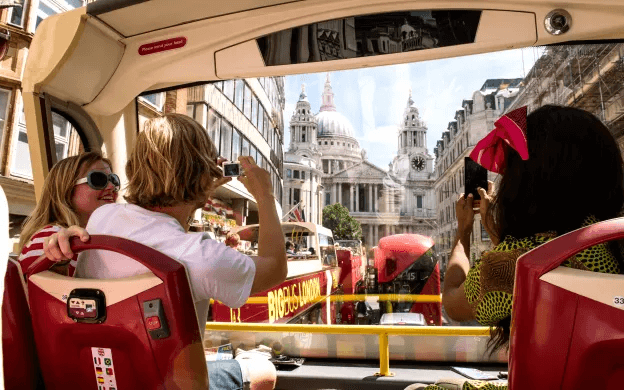 Maximize your London experience with the Essential Ticket, offering both a bus tour and a guided walking tour. Priced from £55 per adult and starting from £45 per child, this ticket ensures you don't miss any of the city's highlights. Enjoy the flexibility of hopping on and off the Big Bus while also immersing yourself in a guided walking tour that unveils London's rich history and captivating stories.
Immerse yourself in London's beauty with the essential ticket bus and walking tour combo!
River Cruise
Online from £18 Per adult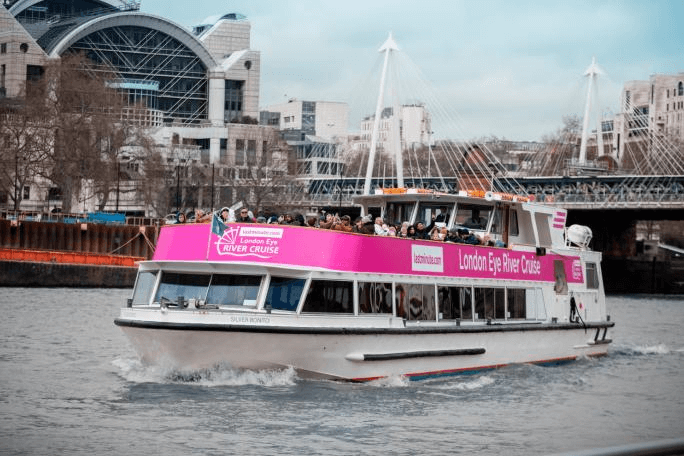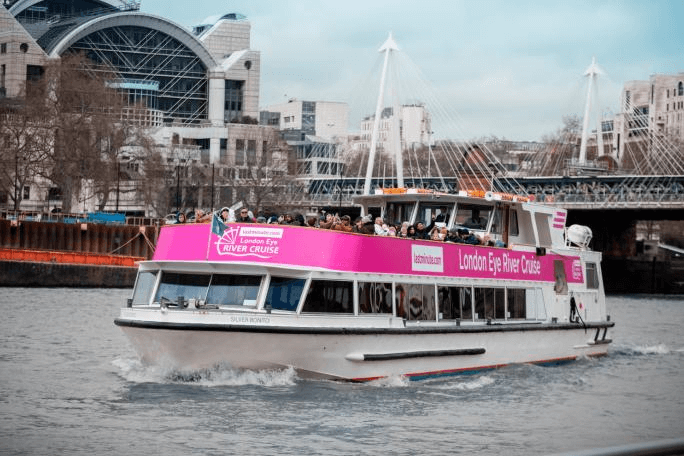 For a different perspective of London's beauty, embark on a River Cruise priced from £18 per adult. Drift along the River Thames and witness the city's landmarks from the water, accompanied by entertaining live commentary. Whether you choose to cruise during the day or under the twinkling night lights, the River Cruise offers a serene and picturesque escape.
Experience London's majestic waterway with the tranquil river cruise!
Fast Track Ticket
Online from £53 Per adult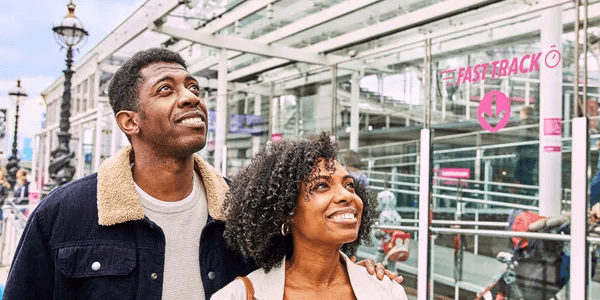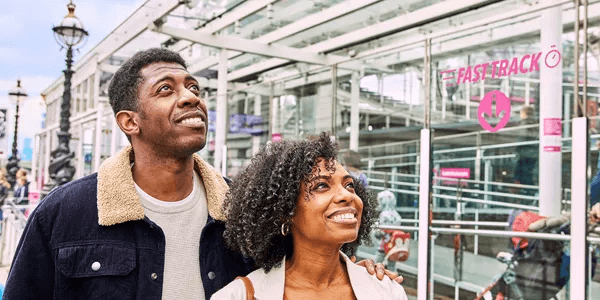 Maximize your time and skip the queues with the Fast Track Ticket, priced from £53 per adult. This option ensures you get priority boarding, allowing you to soar to the skies without delay. Experience the London Eye at its best, with minimal waiting time and more moments to savor the breathtaking cityscape.
Fast-track your London Eye adventure and soar to new heights!
Book your tickets today and embark on an extraordinary adventure above the city's splendor.