The London Eye, an iconic landmark on the city's skyline, offers a breathtaking experience that takes visitors to new heights, quite literally. Standing tall on the South Bank of the River Thames, this giant Ferris wheel attracts millions of tourists and locals alike, all eager to revel in the spectacular views it promises. Offering an array of ticket options and exclusive experiences, the London Eye provides an unforgettable adventure for everyone.
London Eye UK | Reach New Heights, See London's Splendor
Champagne Experience
Online from £58 Per person
Up to £60 Per person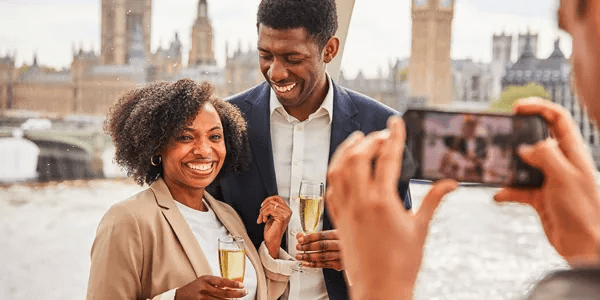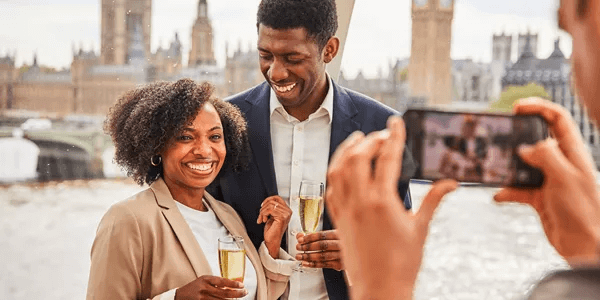 Celebrate life's precious moments with a glass of bubbly while gazing upon the city's most renowned landmarks. The Champagne Experience offers the perfect blend of elegance and thrill as you sip, savor, and capture unforgettable memories from 135 meters above the ground. Treat yourself or surprise a loved one with this indulgent VIP journey into the London skies.
Toast to the skies with this exquisite champagne experience!
Eye Lounge
Online from £63 per Person
Up to £65 per Person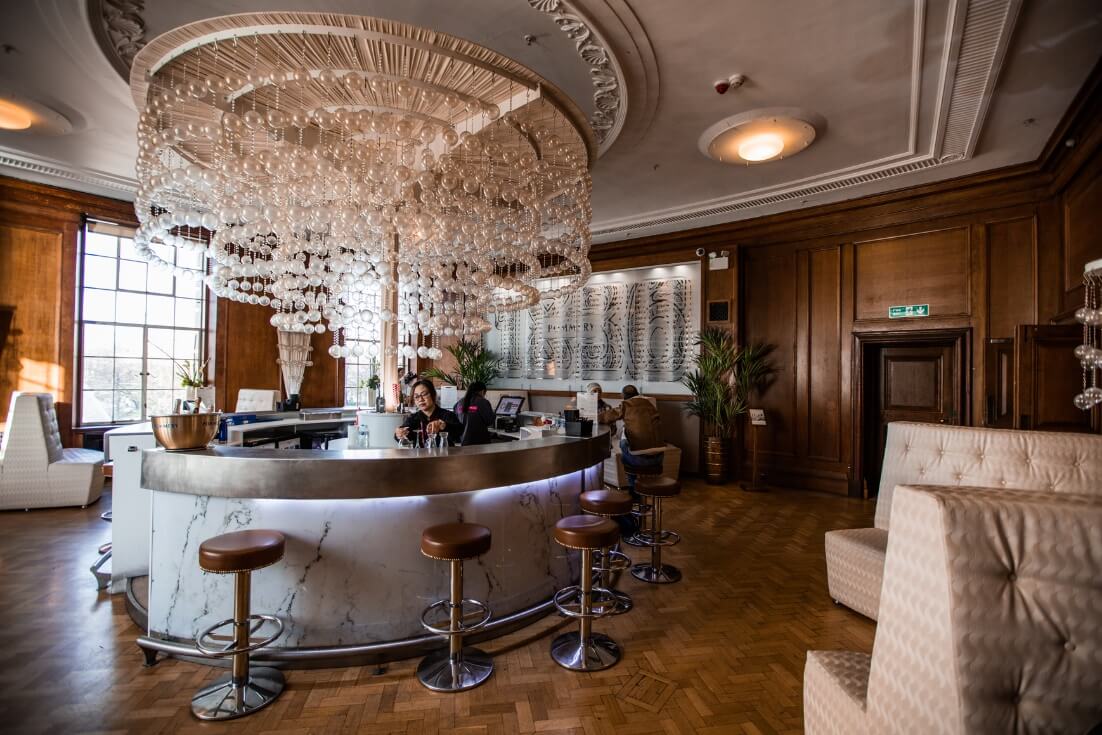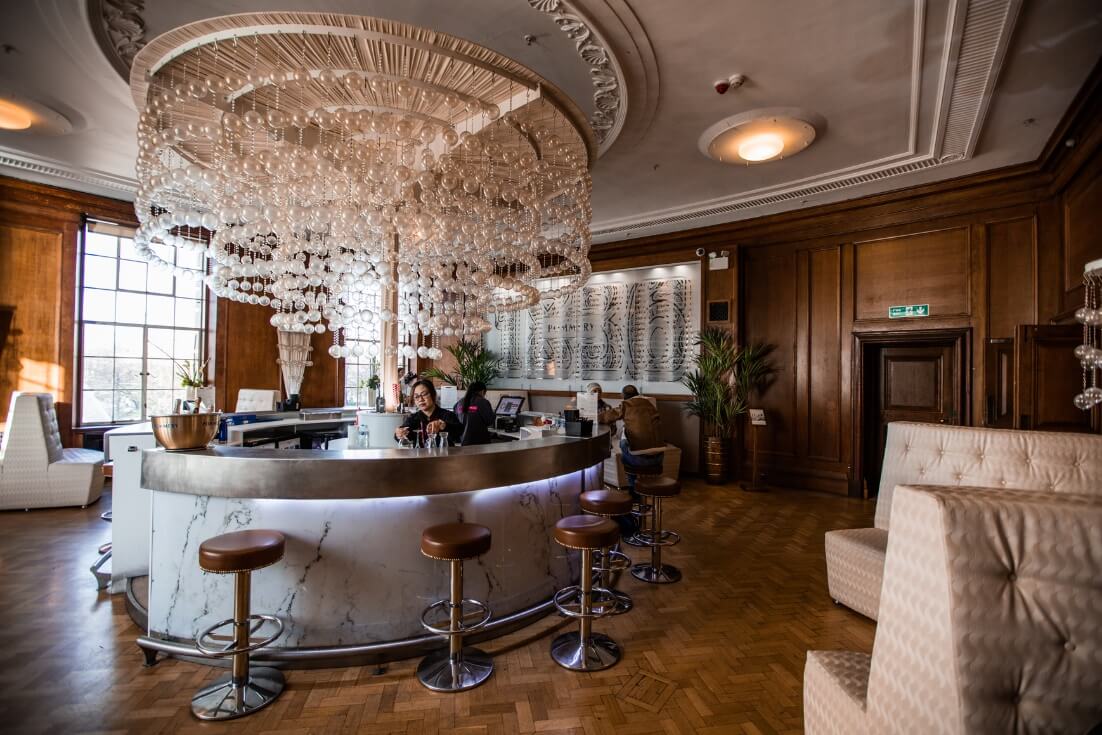 Escape the bustling city below and enter the exclusive realm of the Eye Lounge, where tranquility and comfort await. This experience grants you access to a private lounge with panoramic views, away from the crowds. Relax in style as you prepare for your London Eye adventure, with the option to indulge in gourmet refreshments and beverages.
Treat yourself to the ultimate VIP treatment in this exquisite eye lounge!
Private Pod
Price per Pod from £675 Per pod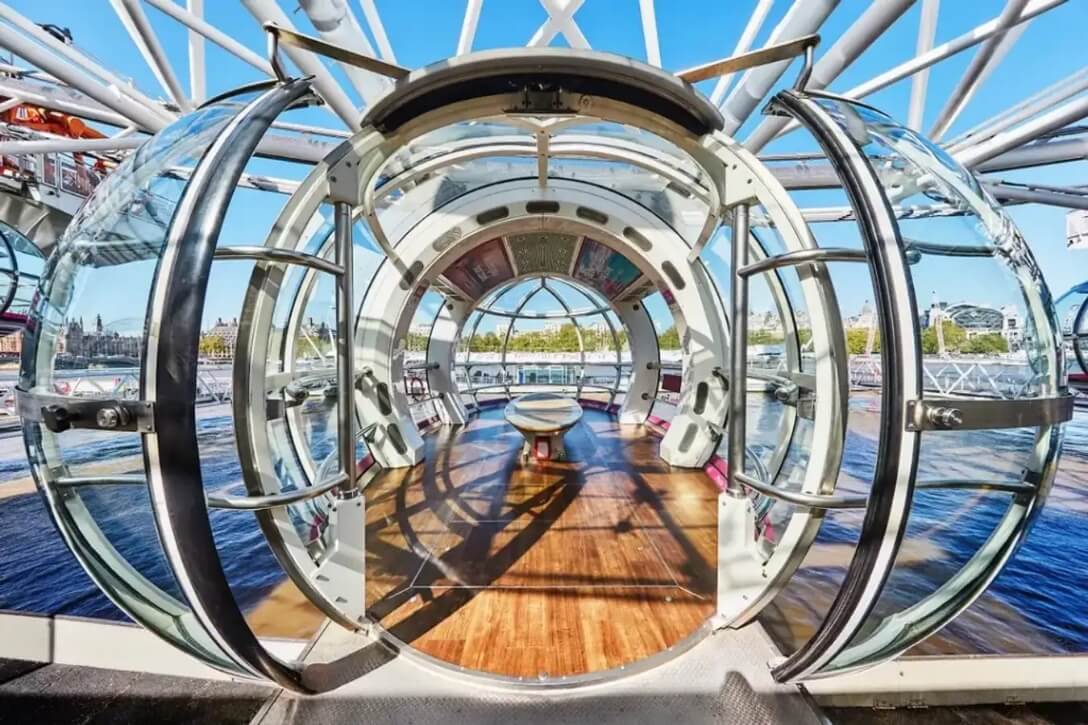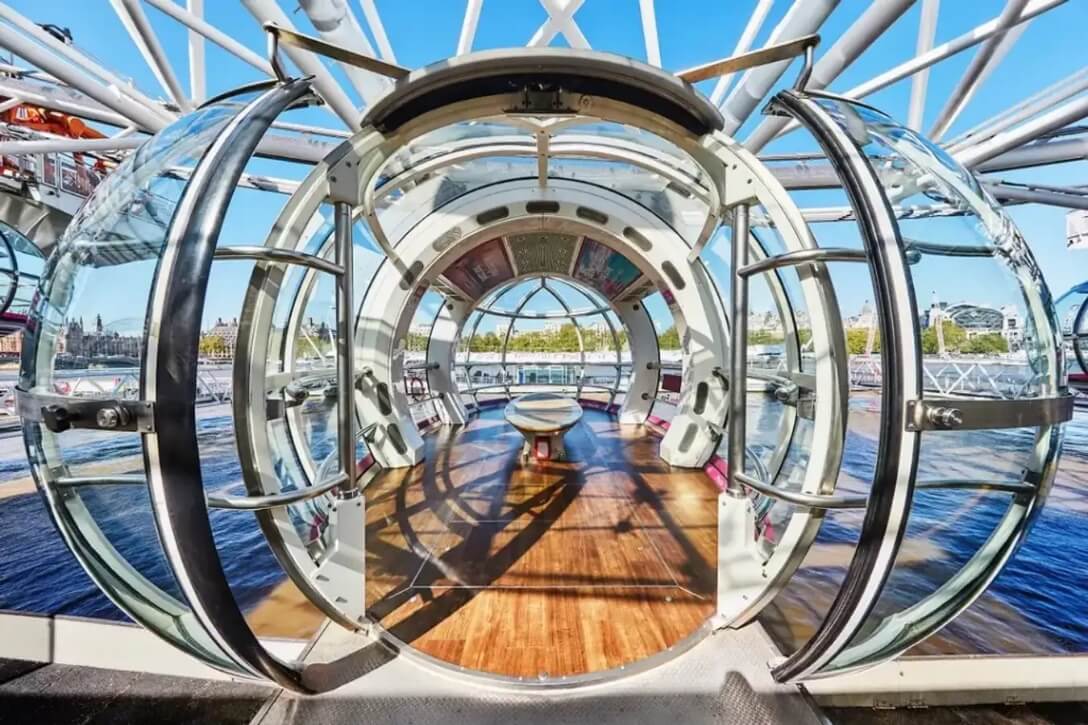 For those seeking an intimate and tailor-made experience, the Private Pod is the ultimate choice. This exclusive offering allows you to enjoy the London Eye in the company of your selected guests. Whether it's a romantic date, a family celebration, or a special event, the Private Pod ensures privacy and personalized attention throughout your rotation.
Enjoy intimacy and privacy with your chosen guests in these private pods!
Cupid's Pod
Price per Pod from £550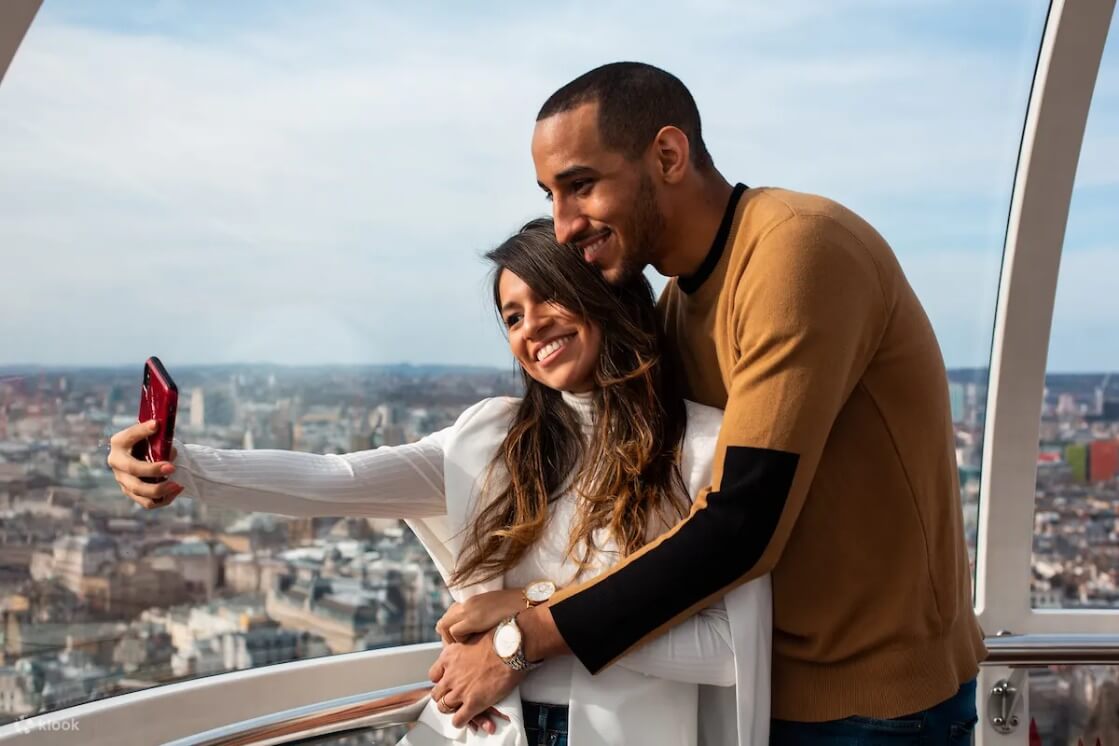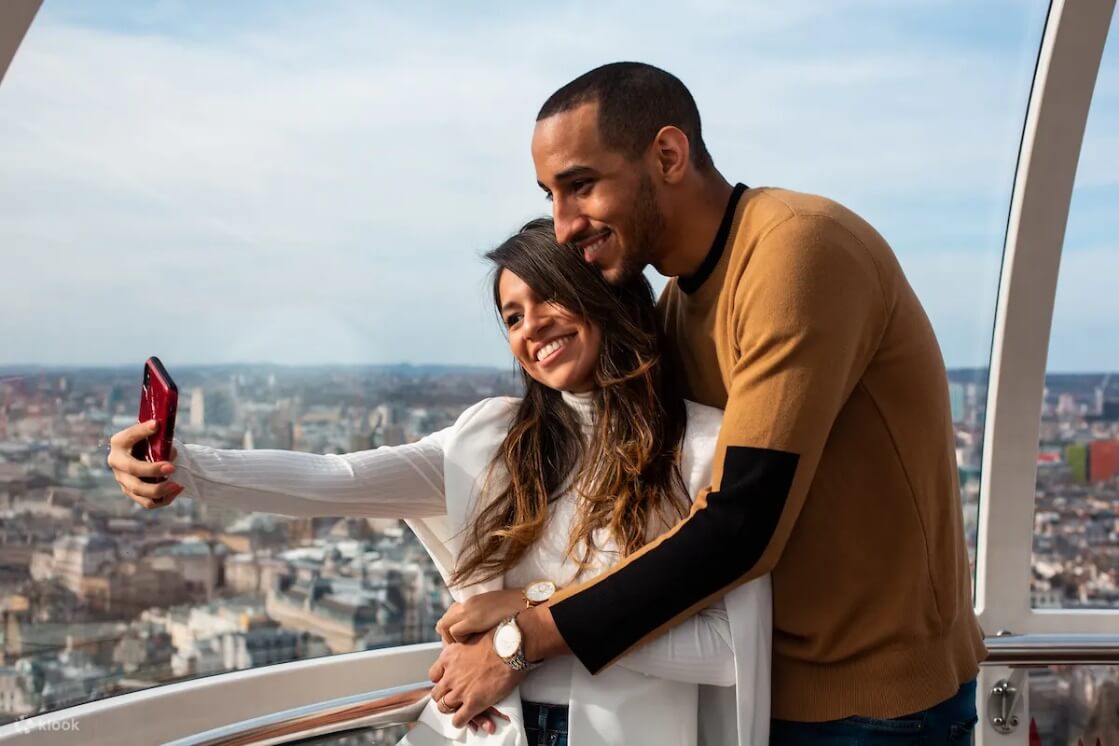 Lovebirds seeking a romantic escape need look no further than Cupid's Pod. Create cherished memories with your partner as you embark on a romantic journey through the London skies. Whether it's a proposal, an anniversary celebration, or simply a declaration of love, Cupid's Pod promises an unforgettable experience for couples.
Fall in love all over again with this enchanting Cupid's pod experience!
London Eye + River Cruise
Online from £46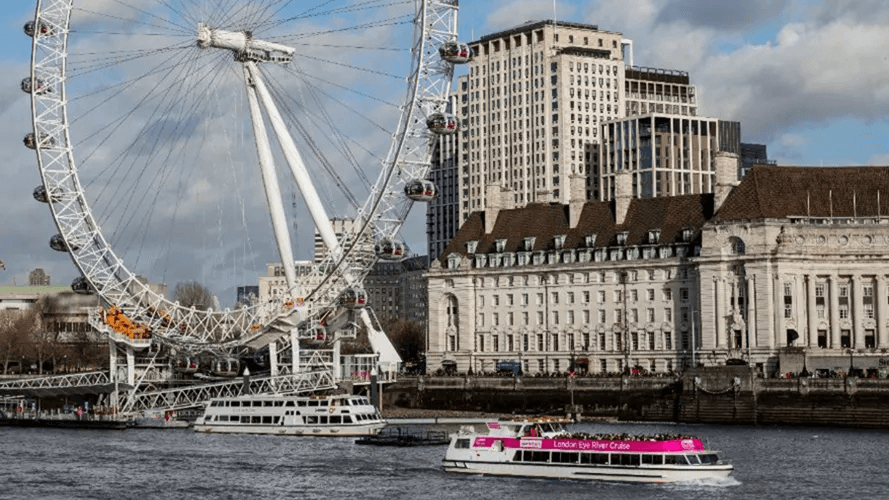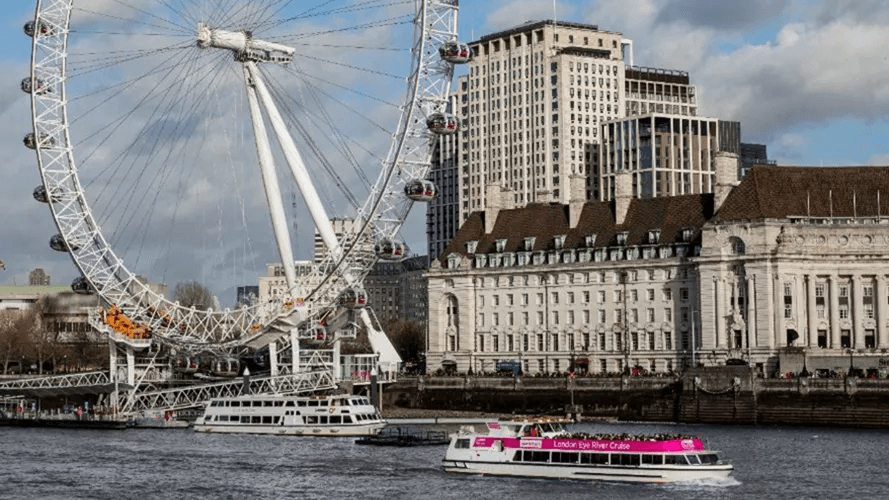 Combine two iconic London experiences with the London Eye + River Cruise package. Save up to 14% when you book these adventures together! Begin your journey with a rotation on the London Eye, absorbing panoramic views of the city, followed by a delightful river cruise along the river Thames. Witness London's landmarks from different perspectives and immerse yourself in the city's rich history and culture.
Embrace the ultimate sightseeing combo with this London eye + river cruise adventure!
Embrace the magic and wonder that the London Eye UK has to offer, and let it take you on a memorable voyage through the heart of London's skyline.