A captivating design is where style exudes a unique vibrancy and individuality. This can be seen in Joe Brown's review. Established in 1998 by Simon Brown, Joe Browns embodies a spirit of spontaneity and joy, derived from the carefree essence of a beachside gathering in Morfa Nefyn, North Wales. With a foundation rooted in the simple pleasures of life, the brand infuses its collections with a sense of adventure and playfulness. Let's see what JoeBrowns UK has to offer.
Joe Browns Review | Where Fun Meets Fashion
Elegantly Floral Coat
Price: €‌155.00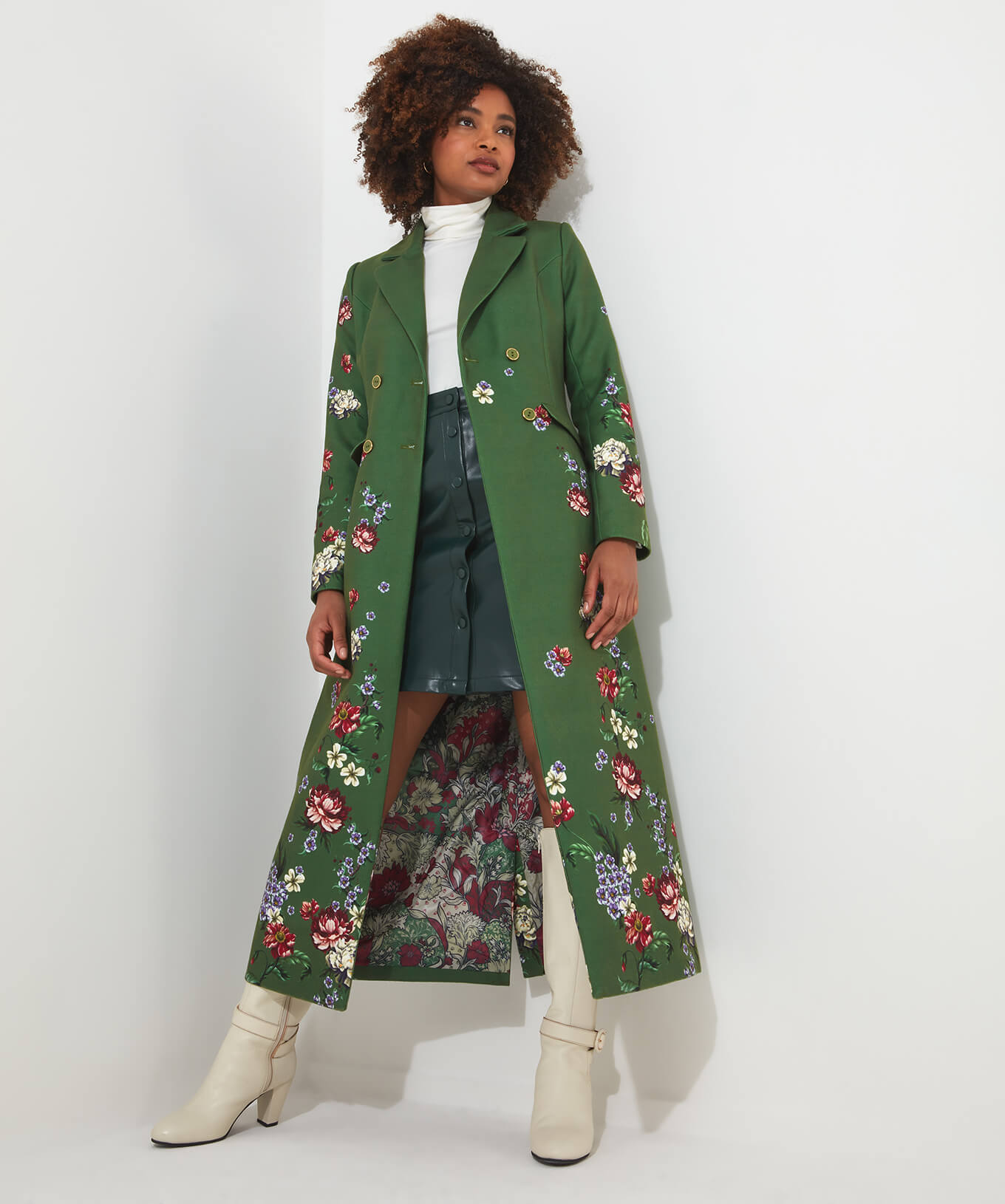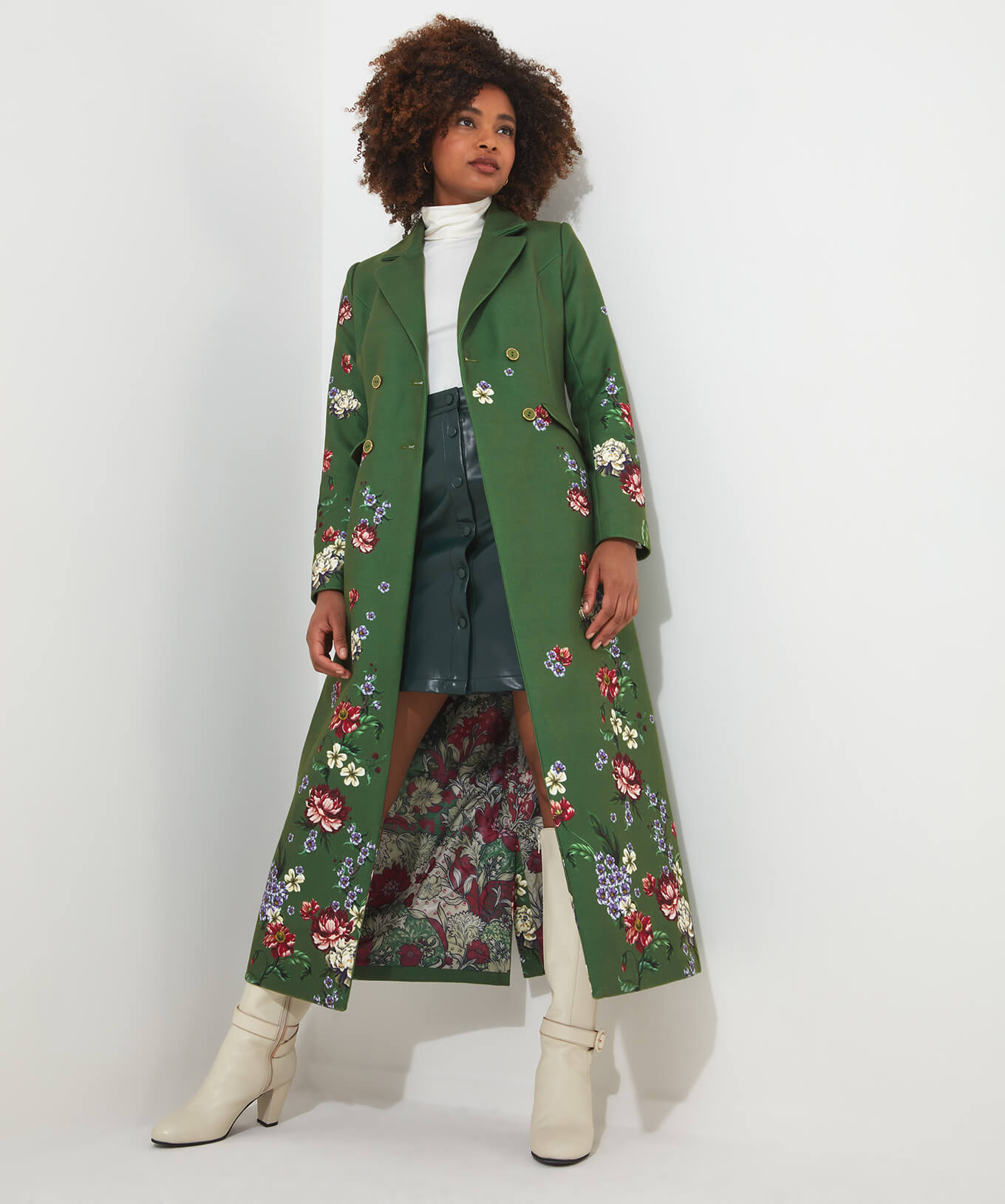 The double-breasted, longline silhouette exudes elegance, while the vintage-inspired floral print adds a touch of sophistication to your ensemble. Revel in the intricate details, from the flap pockets to the statement inner lining, ensuring a truly distinctive look. Embrace the bold green hue, the classic button-through fastening, and the fully lined structure, providing both style and practicality. With an approximate length of 130cm and complete with convenient pockets, this coat effortlessly combines fashion and functionality for a chic and timeless appeal.
Glamorous Jewel Trim Boots
Price: €‌77.00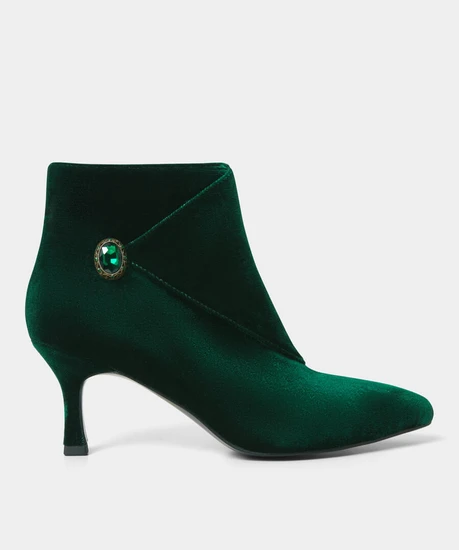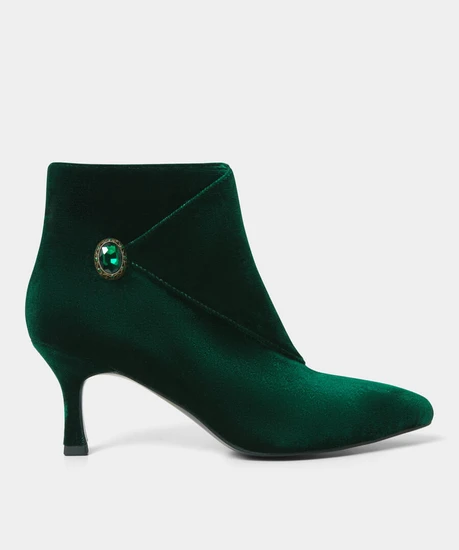 The rich deep green velvet exudes luxurious charm, while the wrap-around style and jewel-inspired button provide an exquisite finishing touch. With an elegant slim heel and stylish pointed toe, these boots are the epitome of timeless elegance and refinement.
Buy this today to effortlessly blend glamour and sophistication!
Beautiful Boutique Biker Jacket
Price: €‌54.00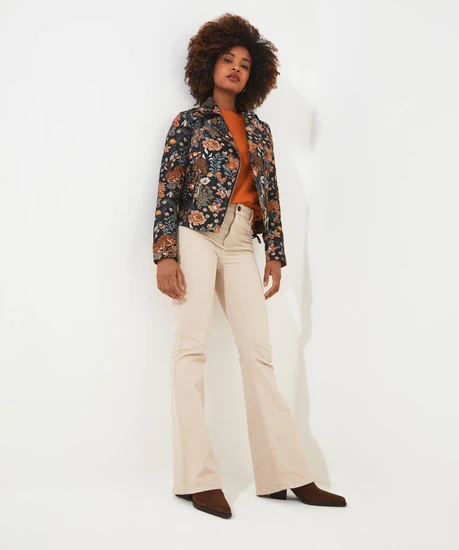 This luxurious jacquard fabric boasts an enchanting floral print, lending a touch of whimsy to the iconic biker silhouette. With its opulent glossy silver-coloured zips, this jacket exudes a timeless charm that is both edgy and elegant. The addition of convenient pockets and adjustable ties enhances both functionality and style, making it a must-have statement piece for your collection.
Get this vintage-inspired masterpiece designed to elevate your wardrobe.
On Track Jeans
Price: €‌54.00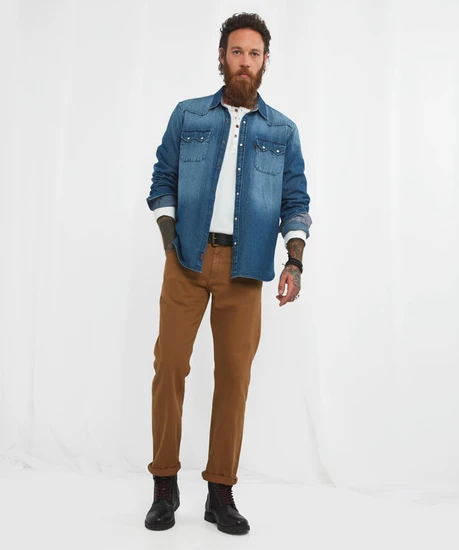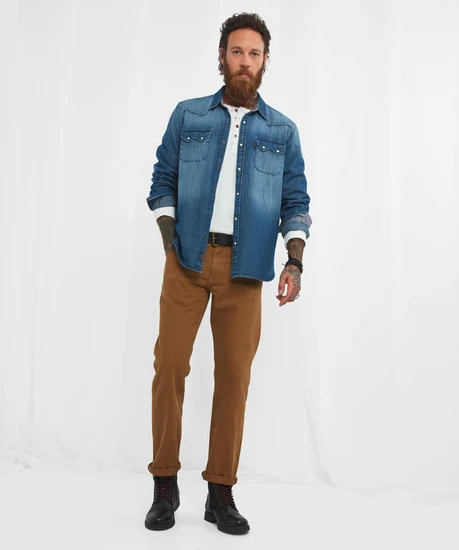 Combining the comfort of jeans with an elevated chino color, these Western-inspired trousers set a new standard in style. The overdyed fabric exudes a luxurious feel, while the rich dark tobacco color effortlessly complements any ensemble. Complete with five pockets for added convenience, these jeans are a perfect fusion of functionality and fashion.
Get your ultimate day-to-night essential today!
Geo Stag Tee
Price: €‌28.00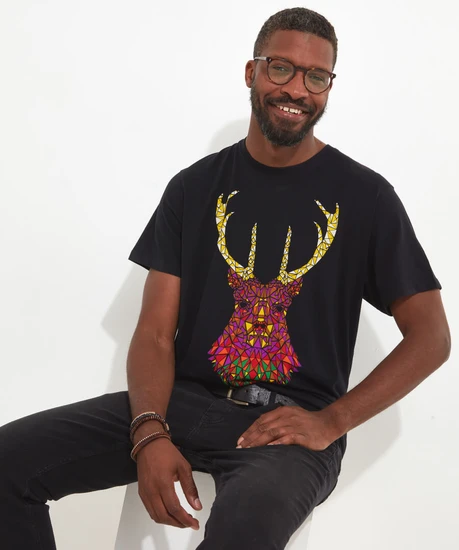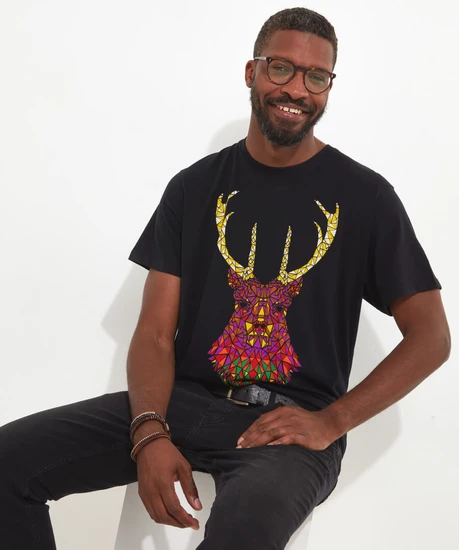 This is the perfect addition to your winter ensemble. With its striking geo stag print, it adds a vibrant touch to the versatile black base, effortlessly complementing your existing wardrobe. The bold pops of color within the print create an eye-catching aesthetic that sets you apart.
Stand out with this unique and versatile tee today.
From stylish clothing to eclectic accessories, Joe Brown's review offers a diverse range of products that capture the essence of fun and self-expression, making it a go-to destination for fashion with a twist.