The dog delicatessen offers a TOP selection of wet and dry food brands. In their range you will find premium brands such as Wildes Land – Platinum – Wolfsblut – Dogs Love – Escapure – Fleischeslust – Hundejause – Swiss Natural, but of course also their own brand Nestos. They select their listed brands according to the strictest criteria and quality takes precedence over quantity. Some products are also suitable for allergy sufferers.
With their filters, you can easily and quickly select the food you want and put it in the shopping cart. They send wet food & dry food for dogs throughout Austria by post, in Vienna and the surrounding area they offer a delivery service. You are also welcome to pick up your goods personally from their dog delicatessen. So, let's see what they are offering in this Hundefeinkostladen AT review.
Hundefeinkostladen AT Review Wet & Dry Food For Pets
Catz fine food BIO No.511 turkey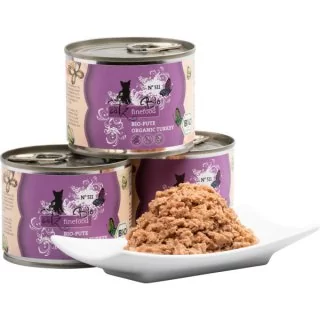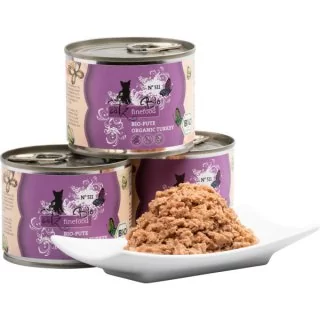 Catz fine food organic no. 511 Pute is a certified organic premium feed that is made exclusively in Germany. It is particularly easy to digest and is therefore also suitable for somewhat more sensitive cat stomachs. Catz Fine Food stands for top quality and should not be missing in any bowl!
Take care of your cat with this Catz fine food.
Cat snack in a jar ORGANIC poultry PUR
Price: €3.19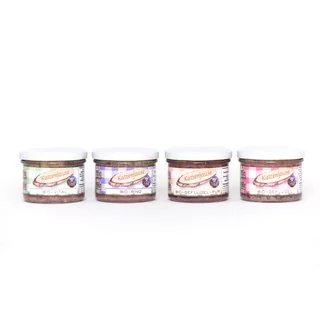 Complete food, perfectly balanced cat food – carefully selected food-grade ingredients. Without the addition of preservatives, flavorings and colorings, sugar and other flavor enhancers, soy and corn, fillers and attractants, and animal meal.
Keep your loved ones healthy and happy!
Dogs Love Junior Poultry
Price: €2.49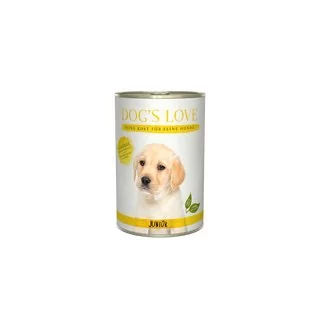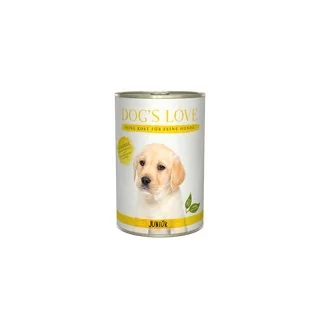 The natural and species-appropriate junior varieties from the DOG'S LOVE range are specially tailored to the needs of growing dogs. An extra portion of eggshell powder, which serves as a natural source of calcium, provides the ideal foundation for strong bones – for a dog's life.
Good for the canines get it now.
Dogs Love Classic Chicken
Price: €2.49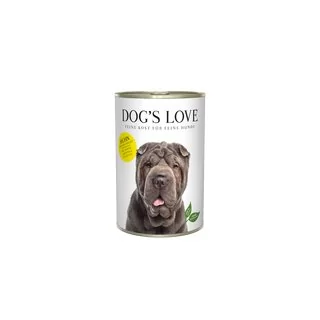 Developed together with nutrition experts and veterinarians, the DOG'S LOVE Classic range offers six varieties consisting of natural ingredients in an ideal ratio to each other. Your dog's nutritional needs are optimally covered. The single-protein varieties: At DOG'S LOVE, only one protein source is used per menu, and are also suitable for nutritionally sensitive dogs.
Get your dog's favorite meal now.
Nestos Gourmet Menus Chicken with Vegetables, Fruit & Herbs
Price: €3.49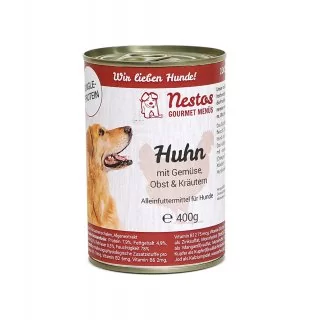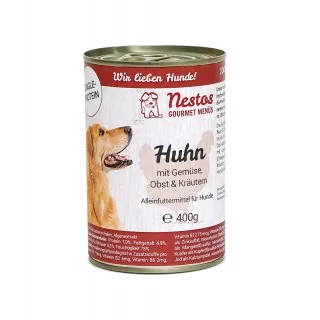 Sensitive light diet for sensitive, older, and overweight dogs of all breeds Nestos chicken menu with fine vegetables, fruit, and herbs Their natural Nestos chicken menu consists only of high-quality ingredients and is carefully prepared. Only the best chicken meat and offal are used for production, in combination with vegetables, fruit, selected herbs, and a dash of linseed oil.
Feed your pet with Nutrients Rich food and enjoy a happy-healthy bond with your dog.
Explore a new world of pet food at Hundefeinkostladen AT.