Top UK-based brand of premium electronic cigarettes with clients all throughout the country and the world! SMOKO is ready to advance into new countries and regions because of its excellent USPs, solid brand, six years of customer-facing in-market product testing, and a variety of revenue methods.
The market for electronic cigarettes is flourishing, and there is enormous room for expansion while still ensuring that they have a profoundly positive social impact on the people and communities they interact with. You will undoubtedly locate the ideal product for you with the aid of these SMOKO UK reviews.
SMOKO UK Review – The Brand That Has It All
£70 – 10 PACKS ORIGINAL 2.0% E-CIG
Price: £107.89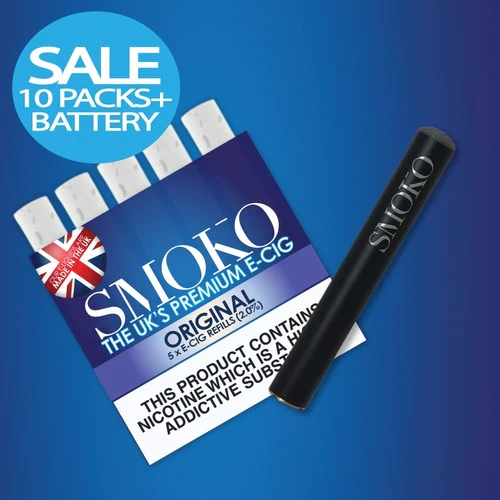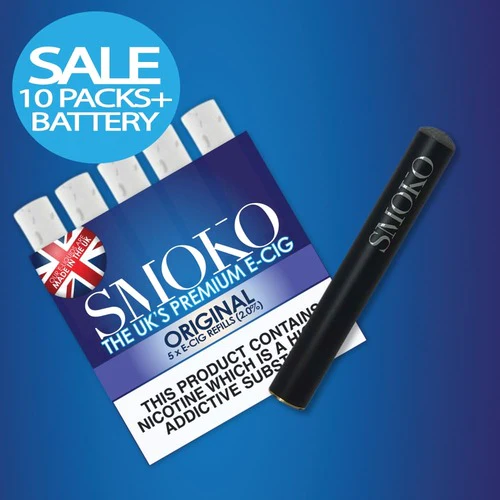 GET 20 PACKS OF ORIGINAL REFILLS + 2 BLACK BATTERIES FOR £140 – add two deals to your cart, then enter the coupon "20-PACKS-£140" at checkout. Same amazing flavour, but not nearly as forceful a throat hit as our standard E-Cigarette Refills. There will be no refunds or returns. The supply is limited.
Be smart, love vapor cigs, and avoid smocking.
£70 – 10 PACKS VIRGINIA ROLLING 2.0%
Price: £107.89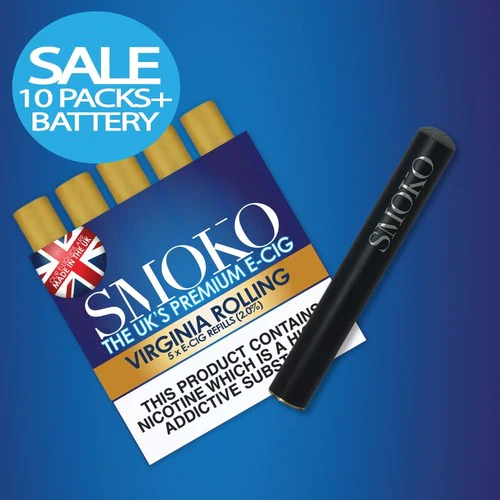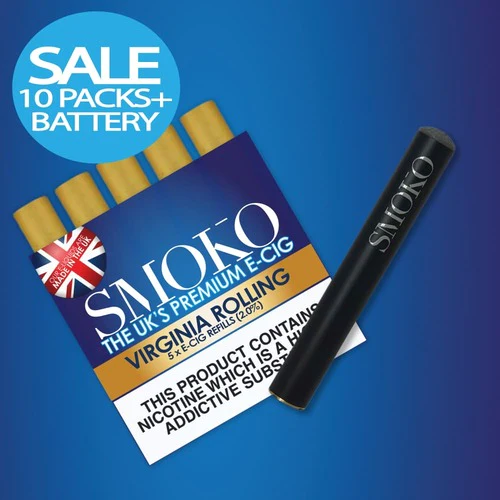 GET 10 Packs of Virginia Rolling Refills + 1 Black Batteries for £70 when you enter the coupon "10-PACKS-£70" at checkout. OR. Obtain 20 Packs of Virginia Rolling Refills + 2 Black Batteries for £140 – add 2 deals to your cart, then enter coupon "20-PACKS-£140" at checkout.
Have a smoky session with this E-CIG pack.
£50 VANILLA VAPE DEAL STOCK CLEARANCE
Price: £94.89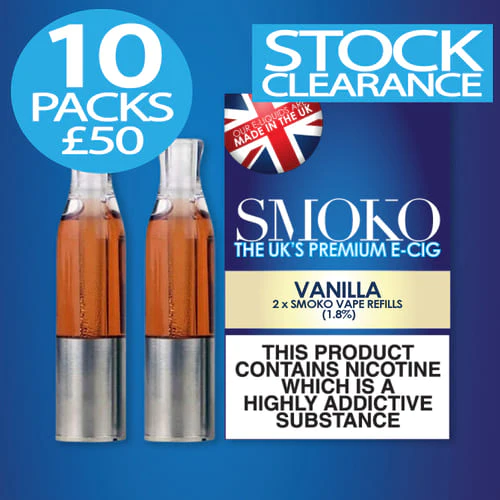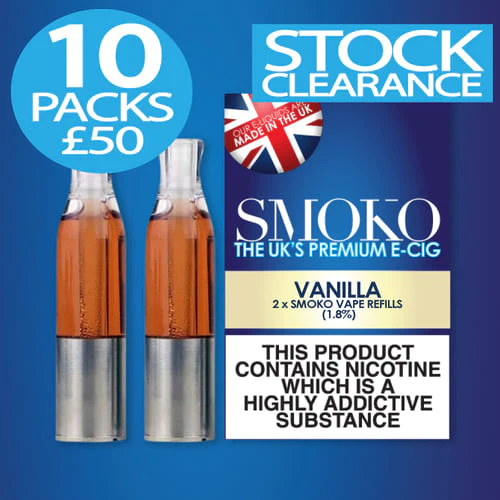 Grab this incredible offer on the SMOKO VAPE Vanilla flavour! 1 x SMOKO VAPE Starter Kit, which includes 1 Vanilla Vape Refill, a rechargeable VAPE battery, and a USB charging cord. 10 Vanilla flavoured VAPE Refills. There are no returns because this is end-of-stock clearance. During checkout, enter the promo code "VANILLA£50" to save £44.89!
So why wait? Buy it now and start mixing and matching your way to vaping bliss!
Vanilla Flavour E-Cigarette Refills
Price: £9.99 £5.00
The Vanilla E-Cigarette refills are incredibly sweet and tasty, and are ideal for anyone with a sweet tooth! This robust and daring flavour, reminiscent of the most popular desserts, is ideal for smokers who wish to move away from typical tobacco flavours and instead discover the thrilling world of vaping with this smooth flavour.
So what are you waiting for? Try our Vanilla Flavour E-Cigarette pack today!
£5.99 SMOKO VAPE STARTER KIT VANILLA
Price: £14.99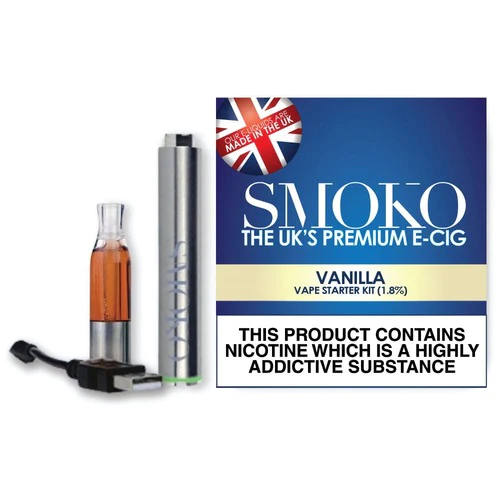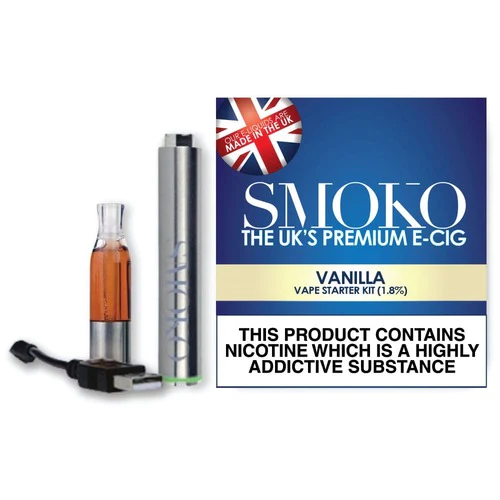 Searching for a low-cost approach to quitting smoking? Looking for an alternative to disposable vapes? This SMOKO VAPE Starting Kit includes 1 SMOKO VAPE Rechargeable battery, 1 Vanilla VAPE refill, and 1 USB Charging Cable. Compatible with SMOKO VAPE Refills. E-liquids are manufactured in the United Kingdom. SAVE £9 by using the discount code "£5.99VAPE" at checkout.
A sleek and stylish all-in-one device is perfect for vaping beginners.
Looking for something new and different? Look at today's SMOKO UK review.