There are few other gifts that can cheer up a loved one quite like a beautiful, fresh bouquet of Valentine's Day flowers. Flowers for Valentine's Day are classic and this classic never gets old. Because Valentine's Day flowers are not only an incredibly beautiful gift, but they also provide a nice element of surprise on the day of love.
Are you looking for a flower supplier who will deliver your flowers on time for Valentine's Day? Then look no further than the Euroflorist bouquet ideas in today's guide. Their flower delivery is reliable and fast. Choose from beautiful rose bouquets and show your romantic side with lovely flowers!
Get Euroflorist Bouquet Ideas For Special Day
Romantic bouquet
Price: €52.99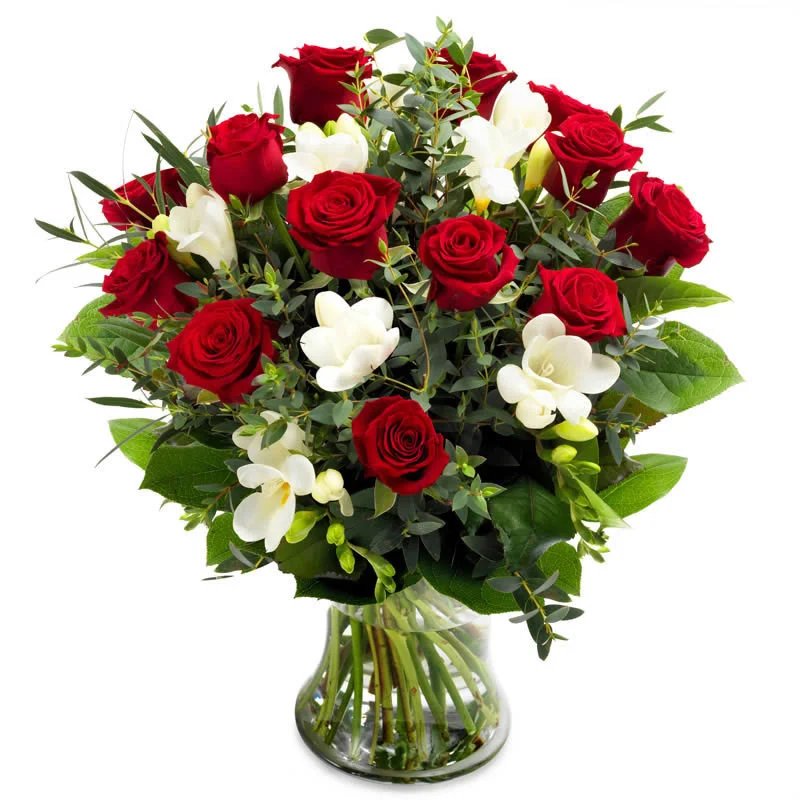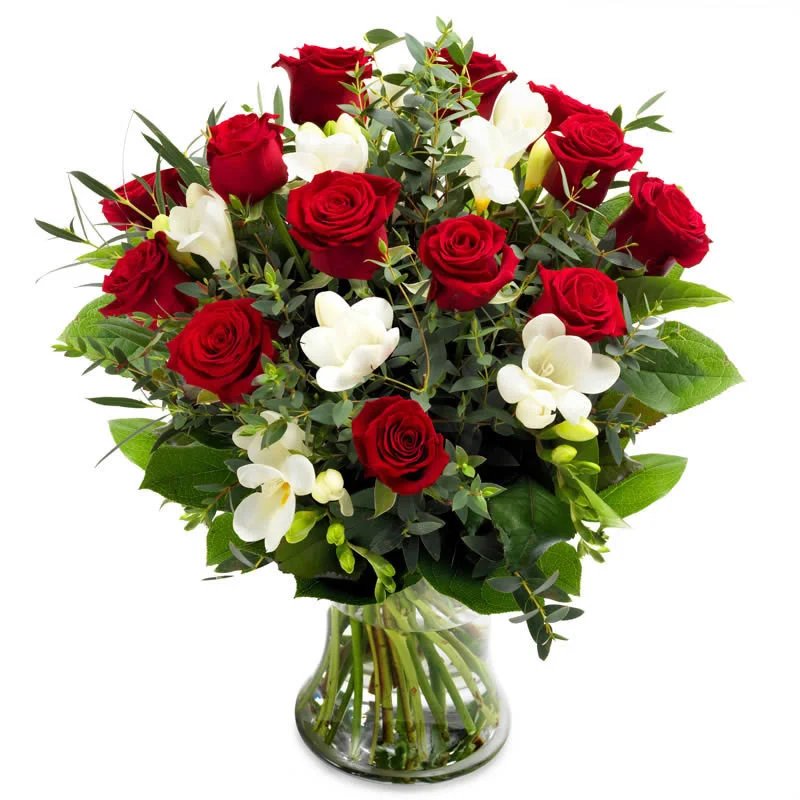 Make someone special's heart pound! Classic red roses are accompanied by delicate white freesias and rounded off with fresh leafy greens. Surprise your loved ones with this beautiful bouquet. Show your mysterious side! The flowers are fresh and fragrant when they meet your loved one.
Show your love with this great Valentine's Day Romantic bouquet.
I'm with you!
Price: €41.99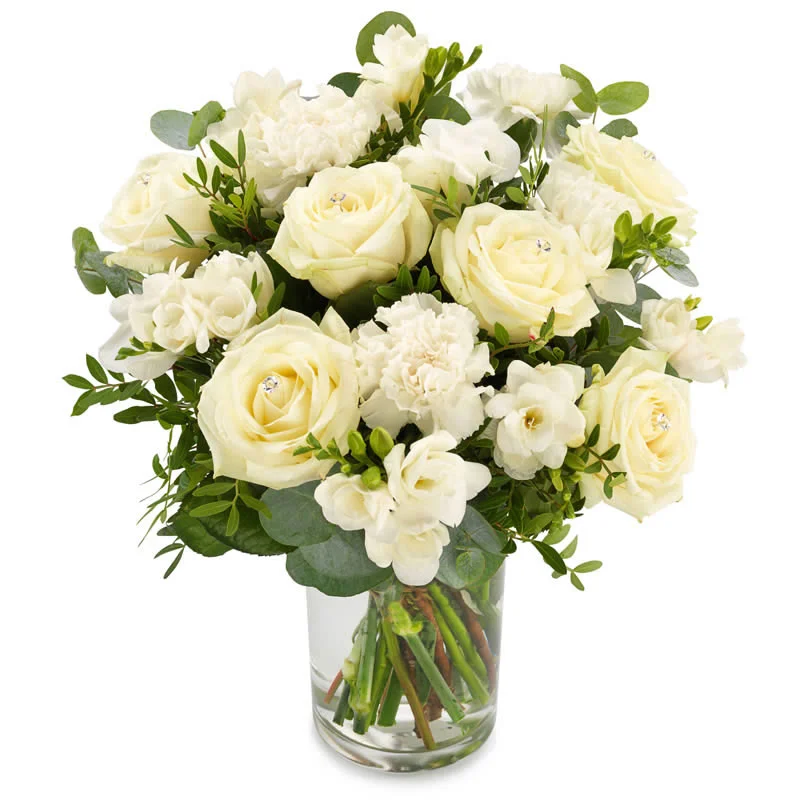 Always there for you! An example of universal beauty and perfection. The wonderful blend of white flowers exudes style and purity. As a special extra, small glass beads are fixed on each rose. Convince your sweetheart with a romantic bouquet of flowers in white. their local florists create unique and at the same time romantic bouquets with a lot of passion and fresh seasonal flowers.
Unique bouquet for a unique Valentine.
Lucky charm
Price: €42.99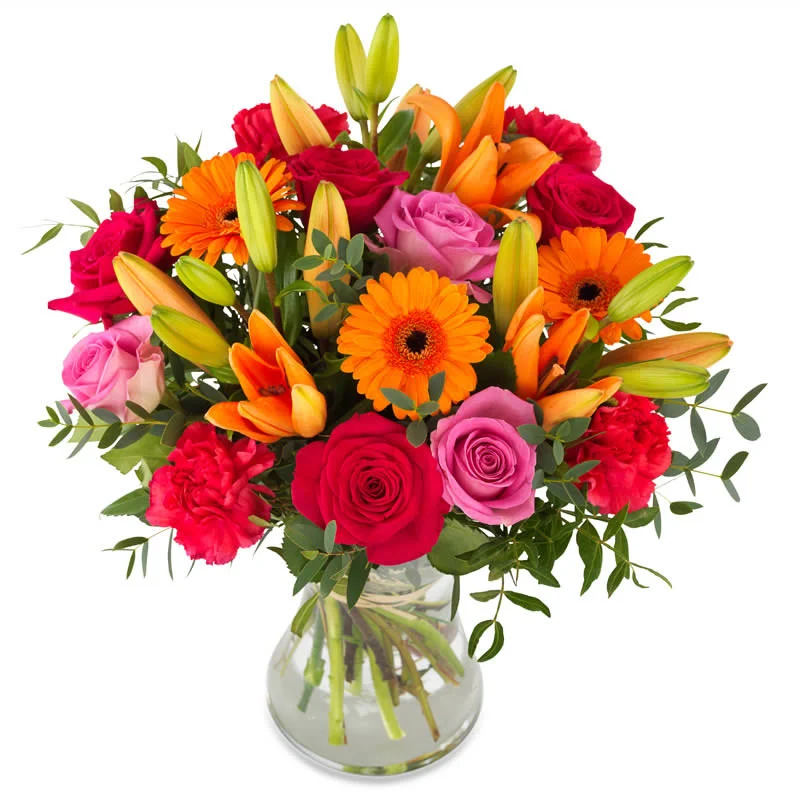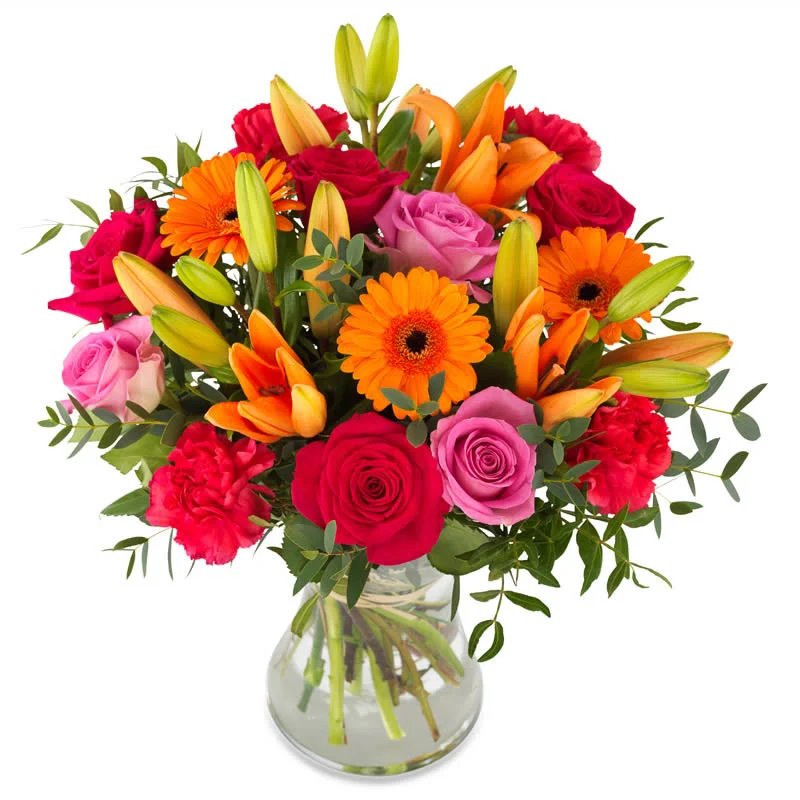 "Hello, here I come!" This bouquet is a color explosion! A wonderfully refreshing mix of colors and flowers that are guaranteed to give the lucky recipient a "Wow!" created in collaboration with German florist experts Made by hand with care and love Guaranteed delivery by a partner florist
Book your Valentine's bouquet order online.
Heart Love
Price: €59.99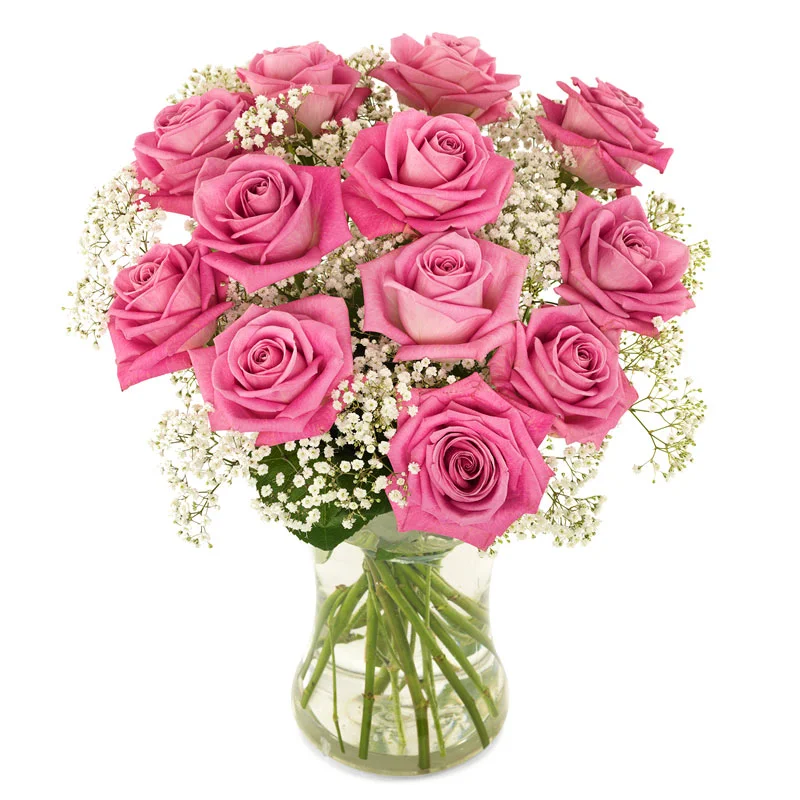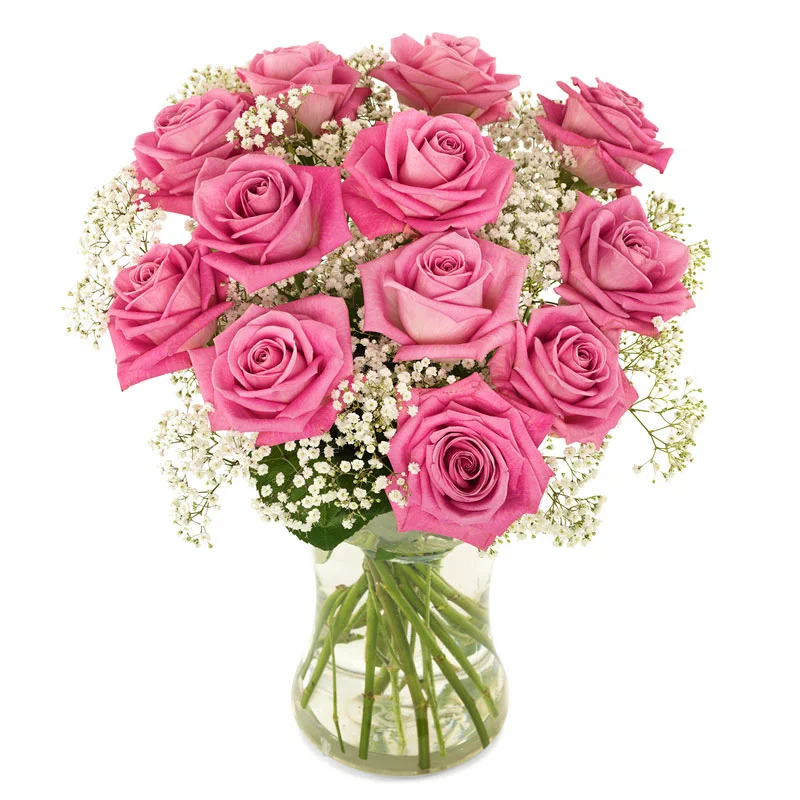 Do you want it in just pink? Heart love is just the right option for you. "I'll take care of you!" You convey this message with this sentimental bouquet. Pink represents sensitivity and gentleness. In this bouquet of pink roses, the color is beautifully expressed in combination with white gypsophila. This elegant, unique bouquet of flowers in pink symbolizes honesty, innocence, and perfection.
Celebrate love this Valentine's Day with Euroflorist DE.
Guardian Angel
Price: €38.99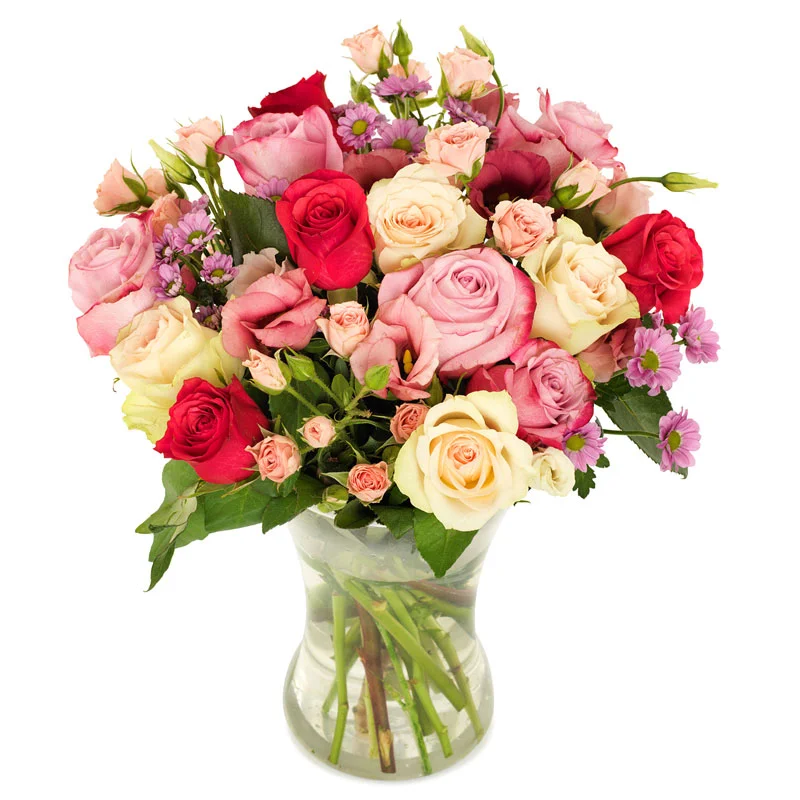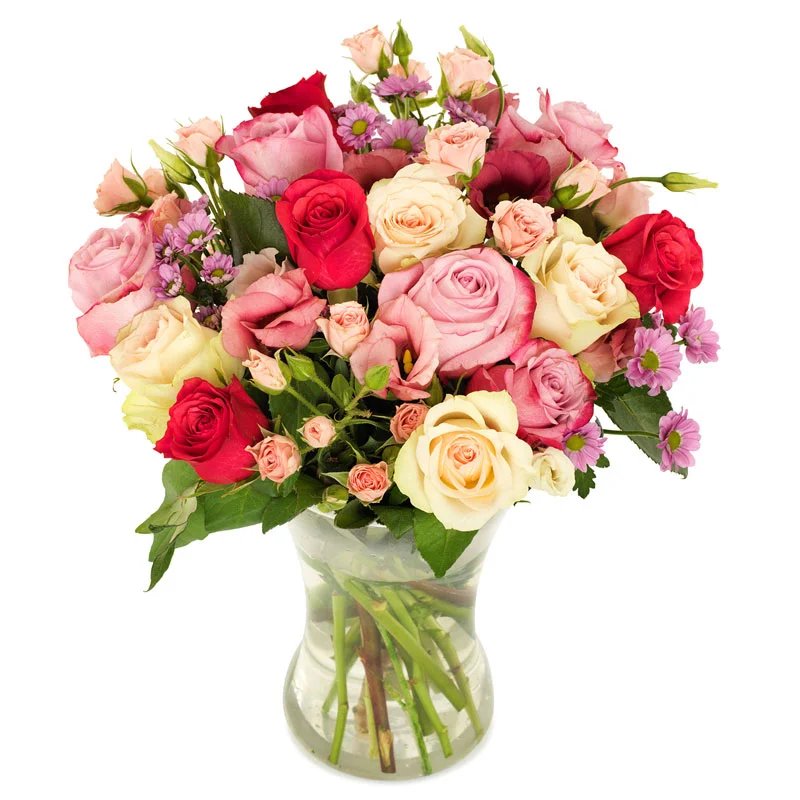 Hmm, the delicate scent of roses paired with a harmonious mix of spray roses, Santini, and Eustoma. Just looking at this pastel-colored bouquet is pure joy. The bouquet comes to the front door as a fresh surprise from the florist. White, pink, and red roses will brighten your day. This bouquet, kept in the basic tone green, with pink freesias is absolutely something special.
Get your loved ones the love they deserved.
Valentine's Day Euroflorist bouquet ideas for floral selection don't just include Valentine's Day roses; At Euroflorist there is a suitable bouquet for everyone!