EasyJet is a popular European airline that is known for its low cost. The airline was founded in 1995. It offers flights to more than 100 destinations in Europe, the Middle East, and North America at amazingly low rates.
Get round-trip tickets between Barcelona, London, Paris & more for $100!
However, like any budget airline, the seemingly affordable base fares have other costs once you add extras, such as seat selection and baggage.
Whether it's a long trip or a quick weekend getaway, here are a couple of things you should know when flying EasyJet.
Fare Classes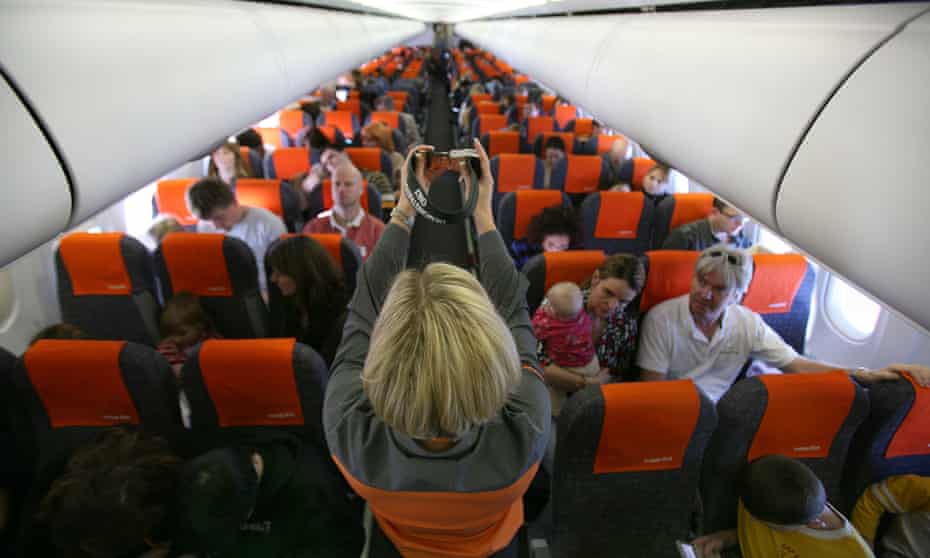 There are two fare options:
Standard – includes flight cost, taxes, small cabin bag you can fit under the seat at your front.
Flexi – includes all above plus hold luggage ( Till 23kg), EasyJet Plus bag drop, free route adjustments, seat selection, unlimited date changes, Speedy boarding, and a voucher worth £7.50 to use during the flight.
With Extra Legroom seats, you can bring a carry-on along with a cabin bag, Speedy Boarding, and dedicated bag drop. passengers can easily drop off their huge carry-on at the bag drop area and retrieve it from the baggage claim center after the flight.
Learn more about the fairs here.
Baggage Fee & Policies
When you head over to EasyJet's website and come across a cabin and hold luggage, it means to carry on and checked luggage. Everyone is allowed to bring a small bag to keep their belongings which can fit under the seat right in front of you. A personal item and carry-on bag are allowed for EasyJet Plus cardholders and Flexi ticket holders.
The fee range is from $10 to $70 for hold (checked luggage), depending on the weight and whether you added it at the airport or online. Checked luggage should be 32 kgs and not larger than 108 inches.
Read EasyJet's baggage policy online before booking.
Legroom & Seats
EasyJet offers three types of seats:
Standard
Up Front – Front of aircraft
Extra Legroom
The minimum width of the standard seat is 17 inches, and the seat pitch is 29 inches. However, they can vary according to aircraft.
Cancellation Policies and Flight Change
Even though the cancellation policies and flight changes are confusing, it costs less to make changes online. Cancelling your flight within 24 hours of booking gets you a full refund with no cancellation fee. Cancelling after that wouldn't get you a refund.
It costs $65 to cancel, change the name on the ticket, and transfer to an earlier return flight on the same day if done online. If done via the customer service team, it would cost $75.
For more details regarding other policies regarding traveling, visit the EasyJet website.
Amenities and Entertainment
Passengers cannot enjoy any in-flight entertainment on EasyJet. They have to buy food and beverages (alcoholic or non-alcoholic).
EasyJet Plus
Frequent fliers can benefit from EasyJet's annual membership called the EasyJet Plus. Members can enjoy seat selection, a dedicated bag drop desk, Speedy Boarding Fast Track security, carry-on, personal item, and more at £215 per year.