They are EGO: shoes, style, and a whole load of sass. There's no one quite like them. With EGO, take your shoe and outfit game to the next level with their range of women's shoes, clothing, and accessories to make you stand out from the crowd. From high heels to sandals and boots, as well as dresses, tops, and accessories, they've got the fiercest and freshest range of women's shoes & clothing on the market. Bring out your inner strength, ladies, and recreate your style with EGO UK footwear and clothing today. Take the first step towards a new you and order now with next-day delivery.
Take Shoe Comfort To New Heights With The Most Comfortable EGO Shoes
EUPHORIC STRAPPY LACE-UP SQUARE TOE LOW BLOCK HEEL IN GREEN FAUX LEATHER
Price: now £12.99 was £19.99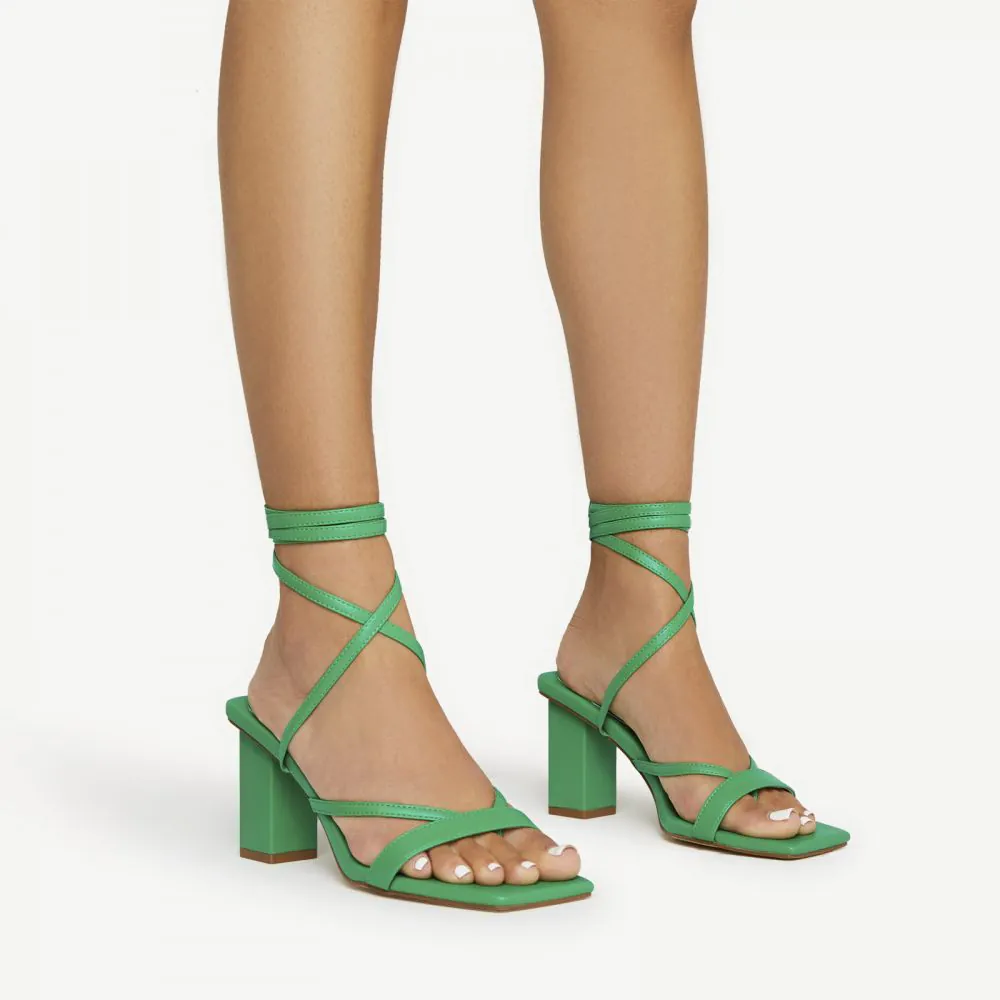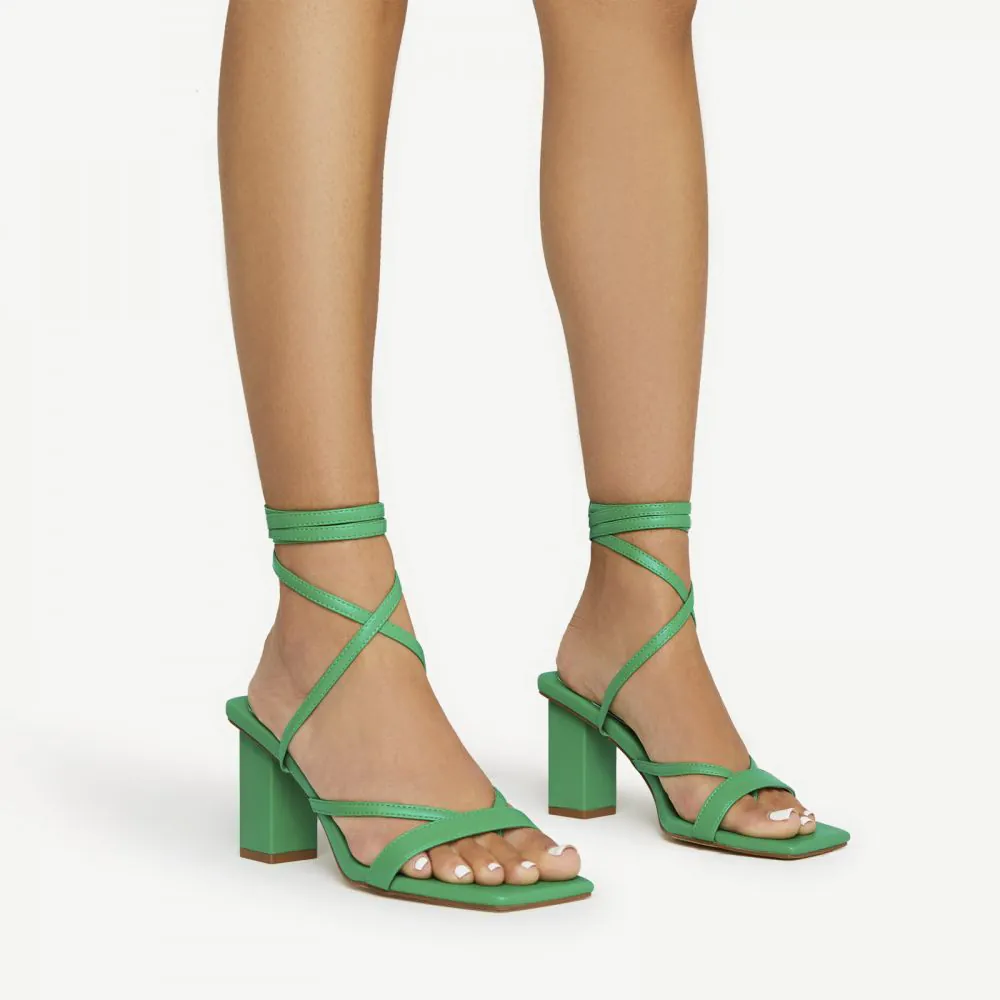 Add a pop of color to your going-out look, doll. It features a green faux leather material with strappy detailing, a square toe, a low block heel, and a lace-up finish. Moreover, you'll be strutting through the streets with ease. Look stunning in these statement heels, girl.
Have a moment of your style in these heels. 
CHUNKY SOLE LACE-UP TRAINER IN GREY FAUX SUEDE
Price: now £9.99 was £39.99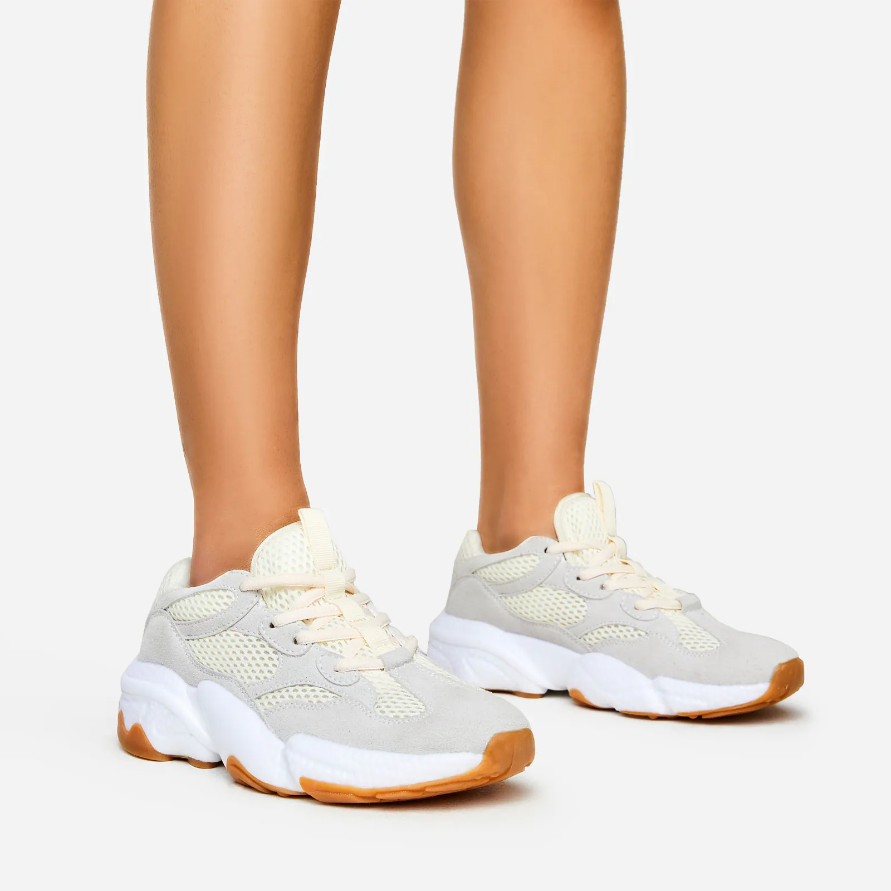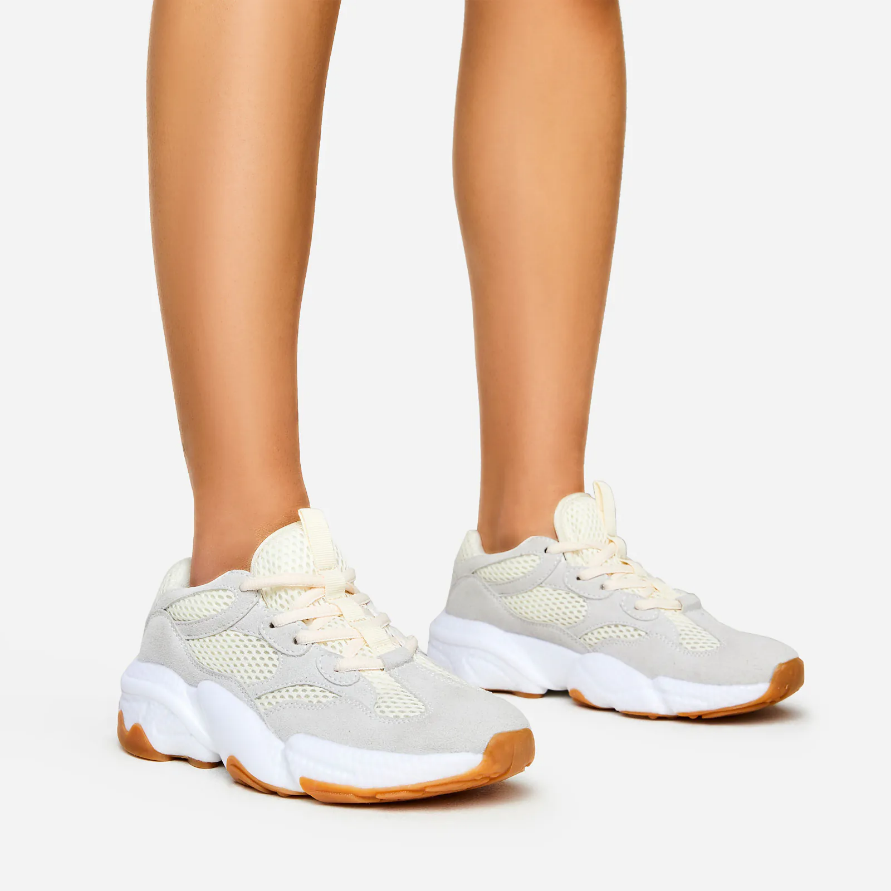 Update your off-duty look with these new arrival shoes. These trainers feature a grey faux suede material with a chunky sole and lace-up detailing. Gorgeous and eye-catching, these trainers will make a statement wherever you go.
Awake your true spirit by wearing these trainers. 
BLACK FAUX LEATHER OUI LACE-UP EXTREME WEDGE OPEN TOE FLAT SANDAL
Price: now £9.99 was £24.99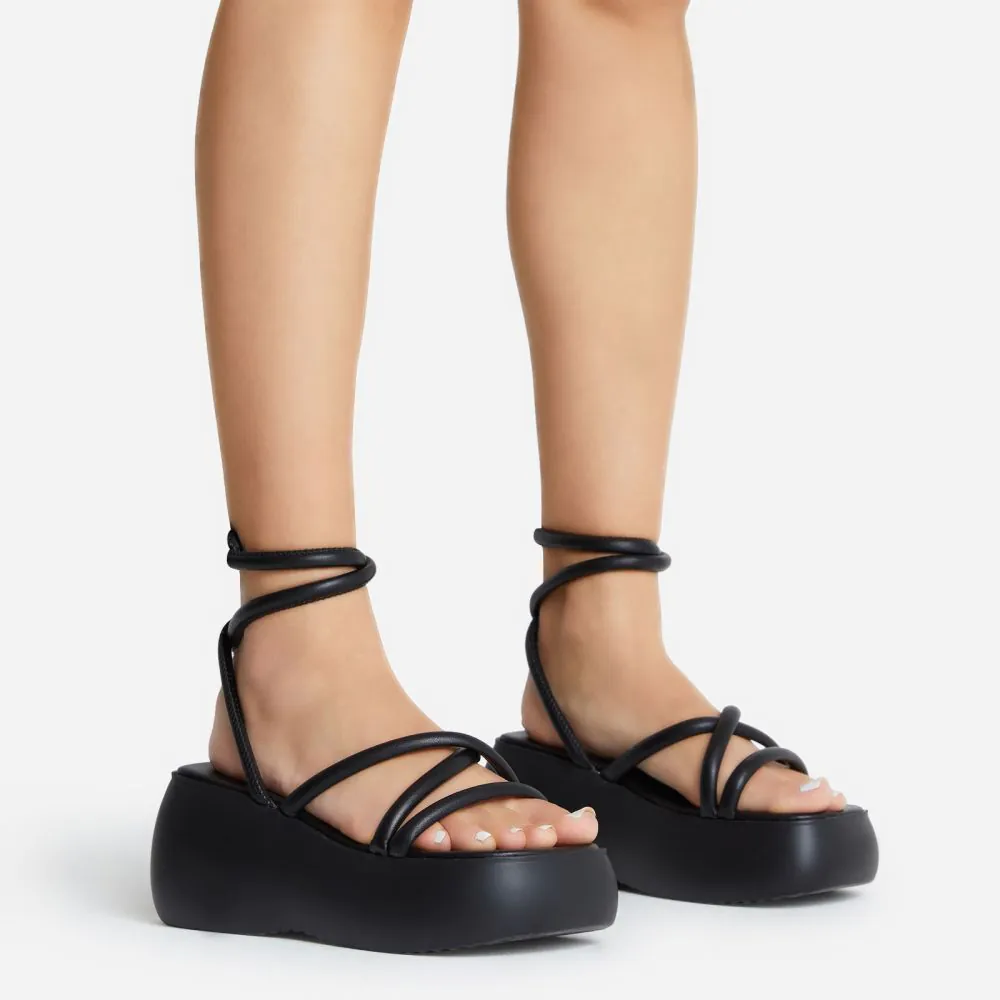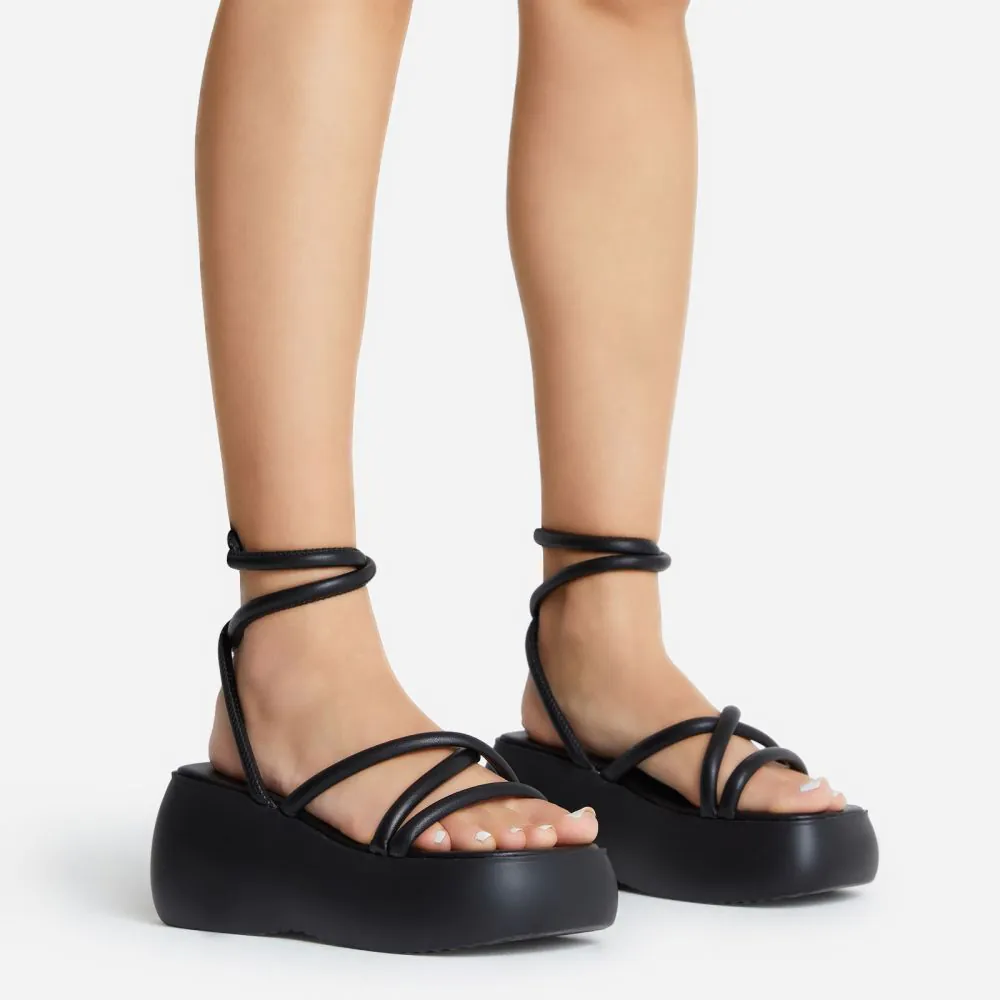 Girl, get yourself summer-ready with these must-have sandals. It features a black faux leather material with lace-up detailing, an outer wedge sole, and a sandal design. These versatile wedge open-toe flat sandals aren't just pretty but also constructed for optimal stability. You'll have plenty of grip on every surface because of the traction-enhancing outsole.
Let your style shine bright with these flat-toe sandals. 
SQUARE TOE SCULPTURED HEEL IN PINK FAUX LEATHER BAYLANDS LACE-UP KNOTTED STRAP
Price: now £4.99 was £24.99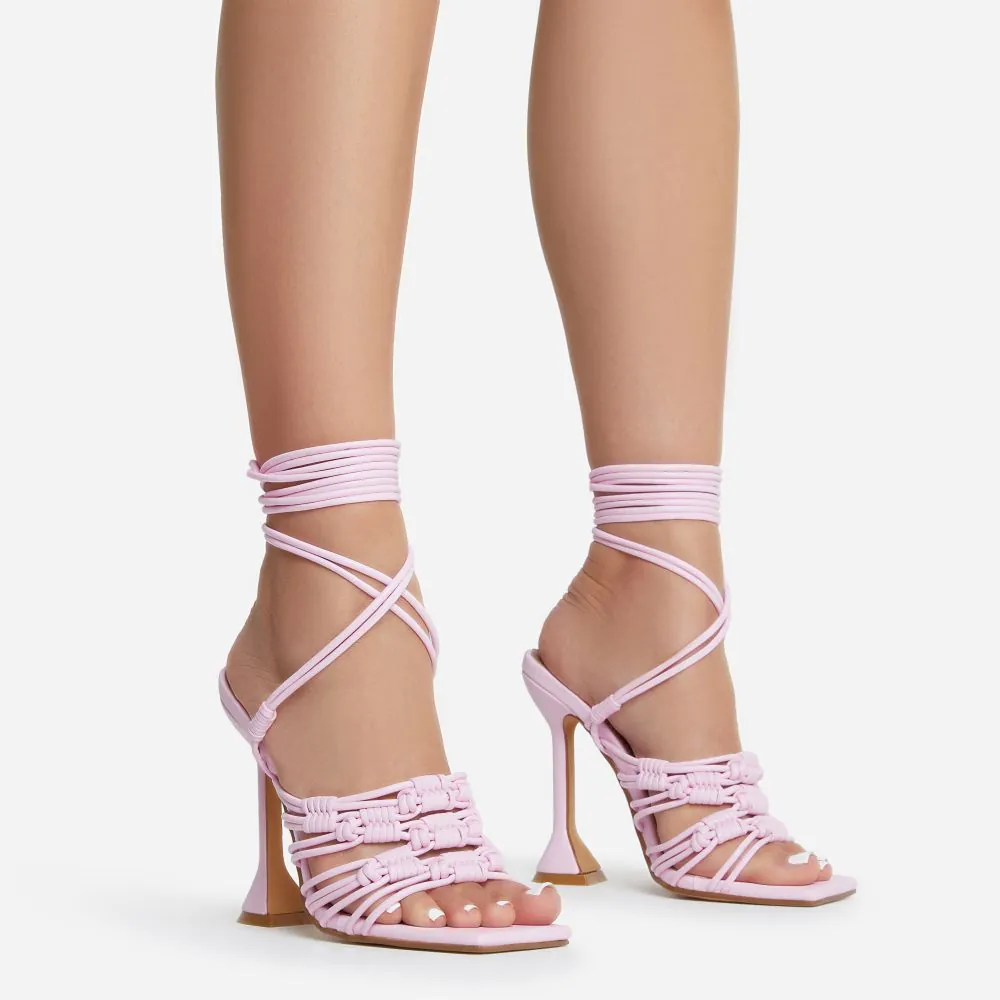 If you are looking for an ultra-comfortable heel for your partying day, you found it. With pastel hue dolls, you can never go wrong. It features a pink faux leather material with knotted strap detailing, a square toe, sculptured heel, and a lace-up finish. Complete your evening look with a pop of color heel.
Enlighten your feet with lace-up knotted strap heels. 
GREY RUBBER PLAYOFF PAINT STROKE EFFECT FLAT SLIDER SANDAL IN GREY
Price: now £9.99 was £14.99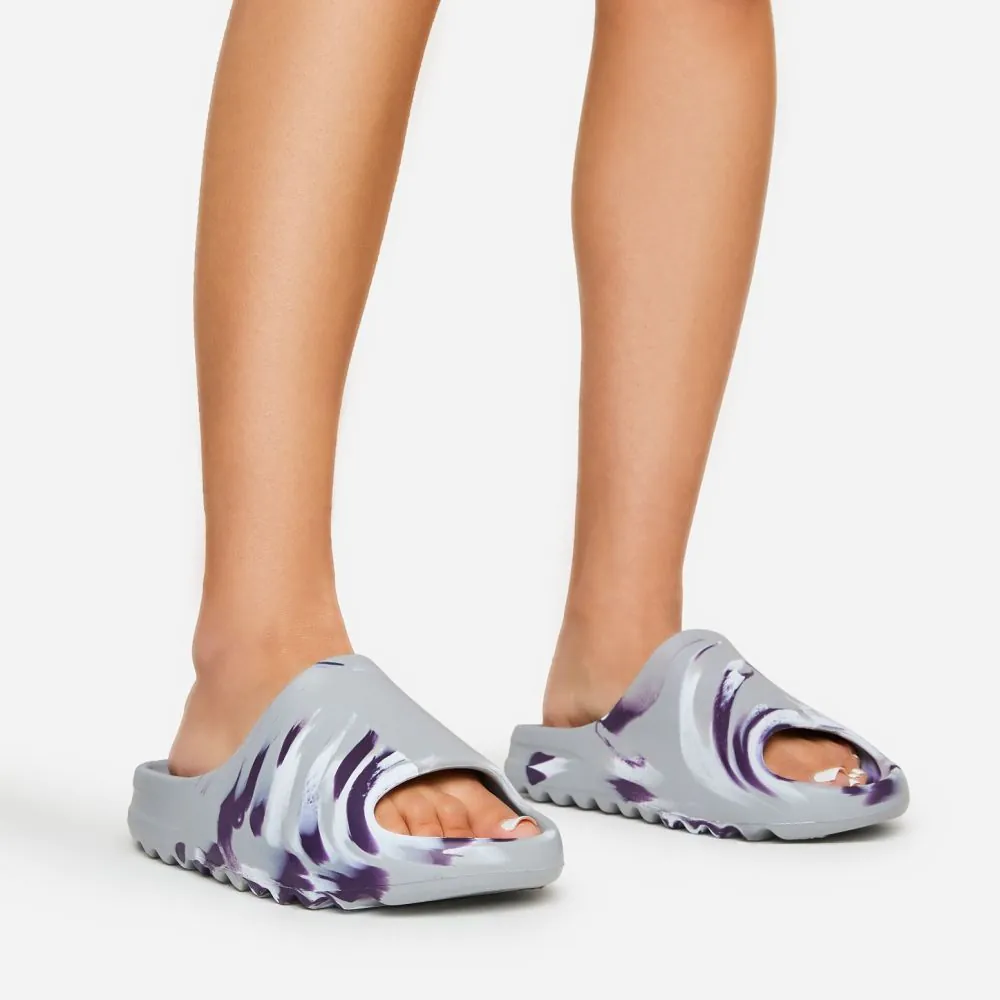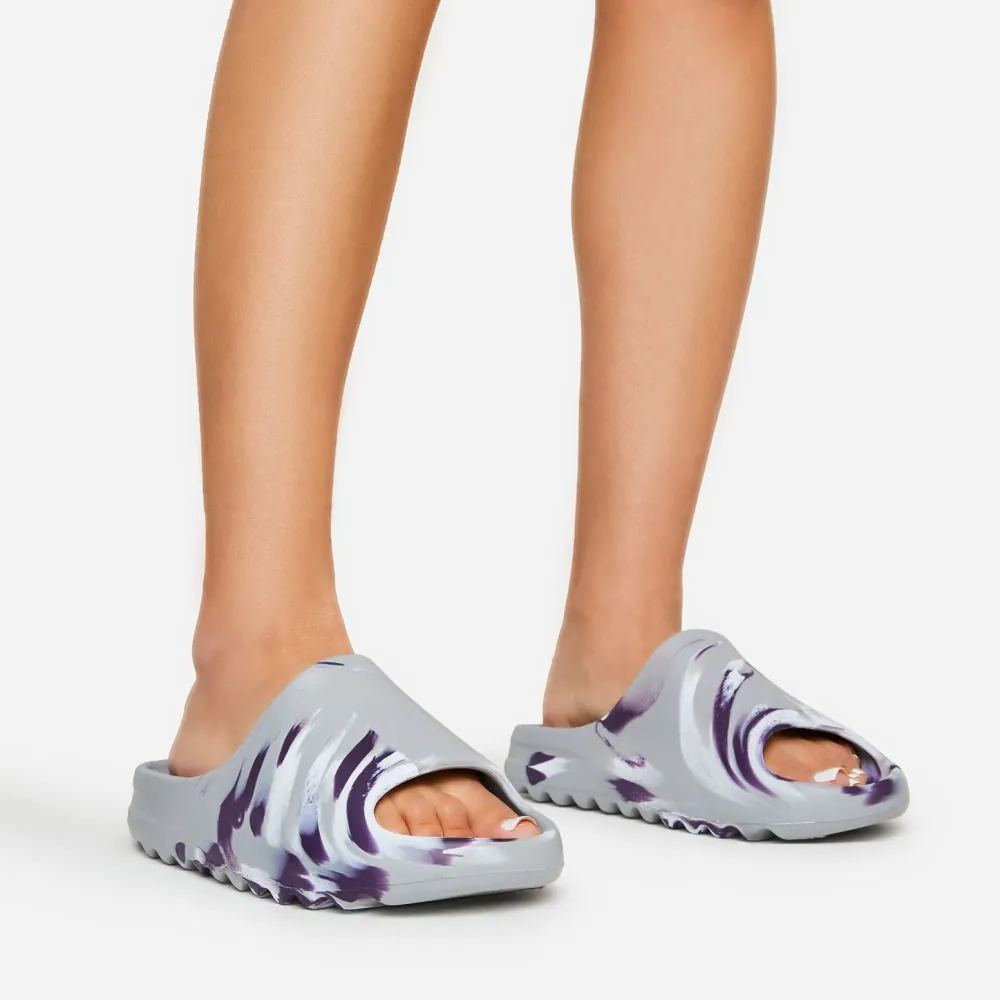 Update your casual wardrobe with these new arrival sliders. They feature a grey rubber material, paint stroke effect detailing, and a slip-on design. Moreover, you can brighten up your casual look with these gorg sliders.
Run anywhere, comfort everywhere with these sliders.
Fret no more, though, as our helpful EGO shoe reviews guide can help you choose the suitable types of EGO shoes for you and your outfit.