The world's most wonderfully comfy shoes. According to Crocs CA, pleasure is a result of comfort, hence each pair of shoes they produce features the world-famous Crocs comfort. They are working nonstop to create cutting-edge comfort technologies, creating materials that are lighter, softer, and more flexible than ever before. They do a lot of effort to help you feel at ease in your own skin.
In 2002, they introduced the world to one of the most unique brands that anyone had ever seen: they were different and it made some people uncomfortable. Now, hundreds of millions of shoes later, they make the world comfortable. The best part about Crocs CA Sale is that they offer a wide range of stylish and trendy kids' Sandals. So, without waiting any longer go and grab your kid's favourite sandals now!
Crocs CA Sale Up To 50%  – Grab Your Crocs
CLASSIC CROCS MARBLED SANDAL
Price: now $37.49 was $49.99 save 25%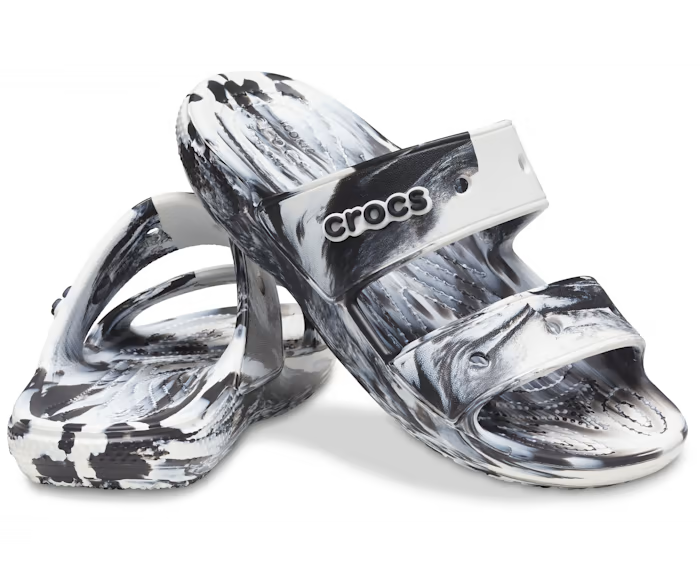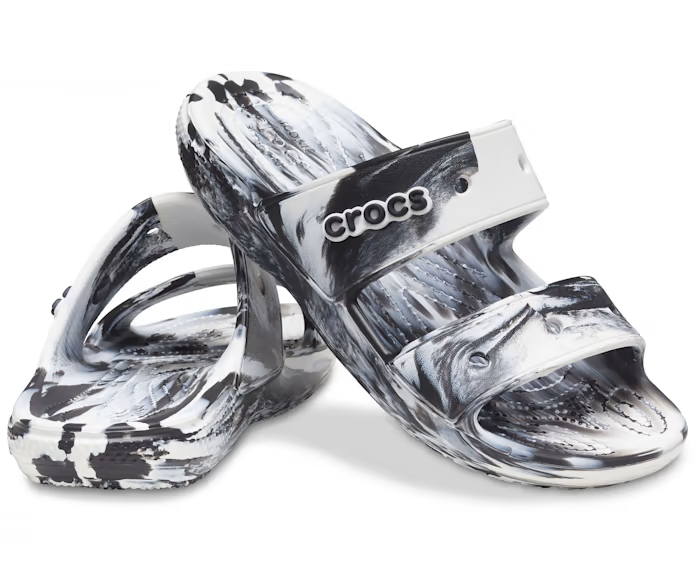 The comfy Classic Crocs Sandal now features their new marbled Croslite material, which offers a lively, colourful impression. While all marbled sandals have the same wavy appearance, no two are completely the same. Experience traditional Crocs comfort and attractive style in this one-of-a-kind casual sandal that's ideal for everyday wear.
Comfy for your feet yet stylish!
CRUSH SANDAL
Price: $59.99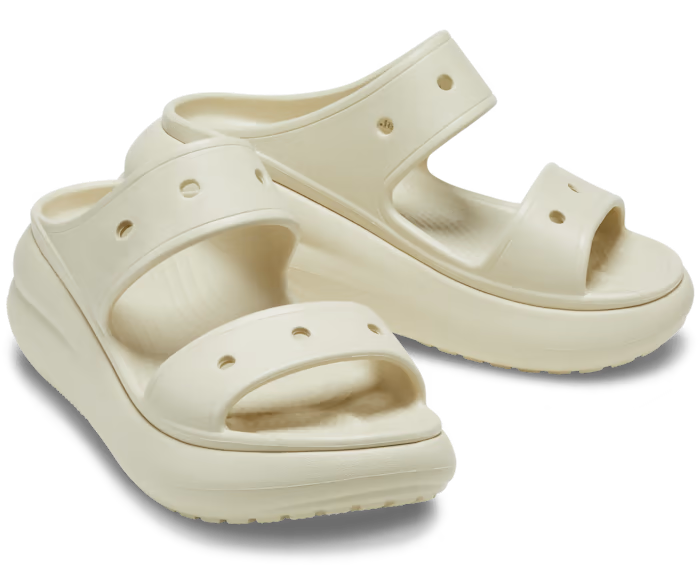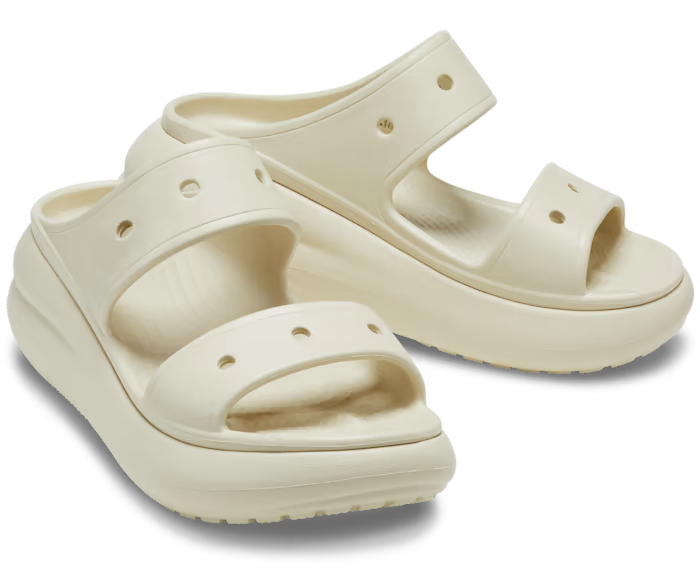 Choose the Traditional Crush Sandal for a novel twist on your go-to sandal. This innovative new sandal has a dramatic style and extra height. It also has Jibbitz holes for customization on the two straps, which are well-liked and functional in design. With more height, attitude, and flair, all the comfort you love about Crocs.
CLASSIC PLATFORM TIE DYE GRAPHIC FLIP
Price: now $27.99 was $39.99 save 30%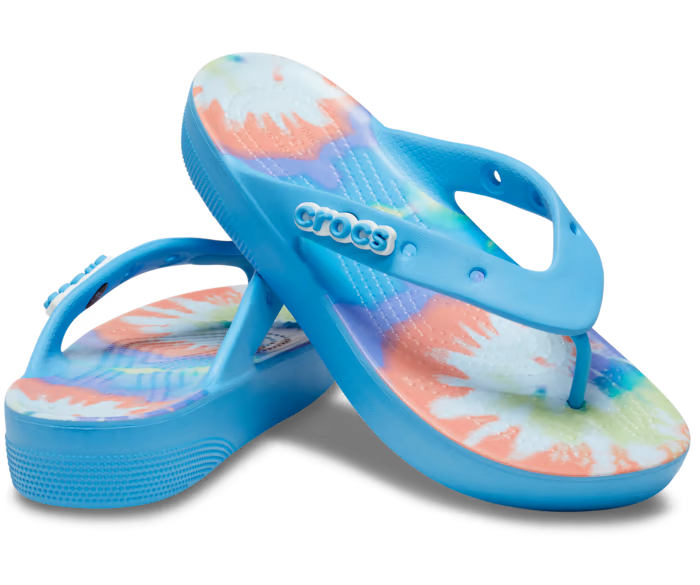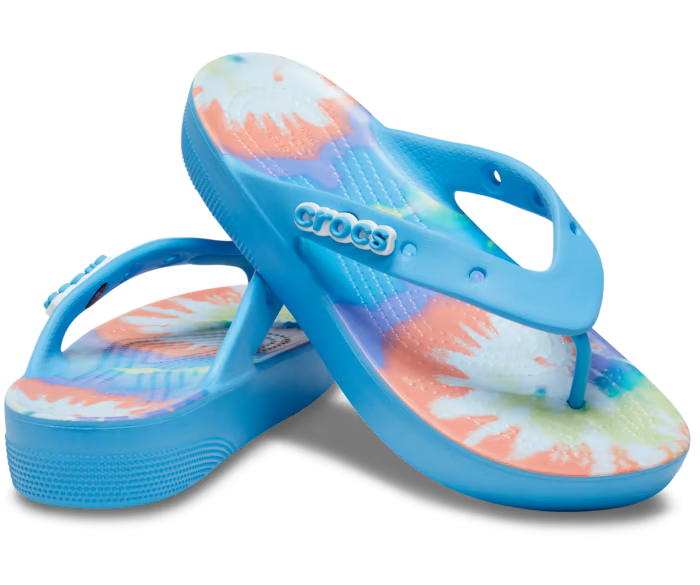 With a raised, textured heel and vibrant tie-dye swirl designs, enjoy this fashionable update to their Classic Crocs Flip. Each sandal also has six holes for Jibbitz charms, allowing for more customization. Every stride is padded with traditional Croslite foam, which also maintains the shoes lightweight and comfortable to wear.
KIDS' ALL-TERRAIN CLOG
Price: $54.99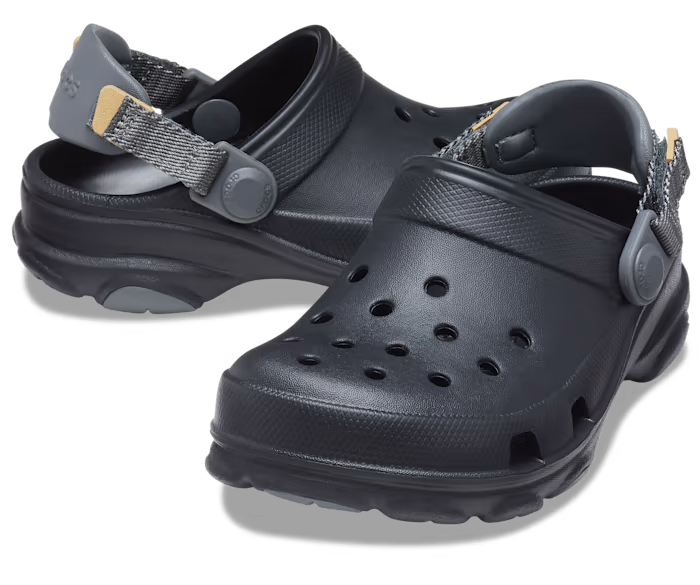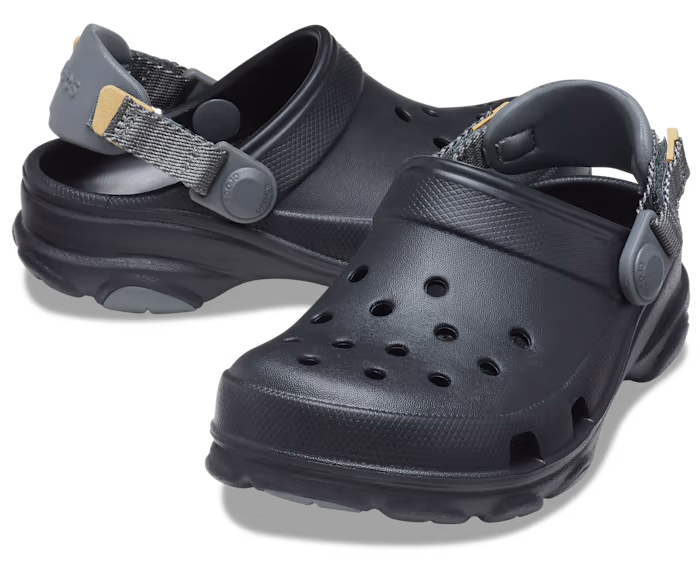 Exploration and travel. trips both close and distant. Even in the roughest circumstances, the Traditional All-Terrain Clog, now in Kids' size, is up to the task. The surface beneath your feet has never felt more manageable thanks to a more durable outsole and an adjustable turbo strap.
This flip-flop will never let you down!
ALL-TERRAIN MARBLED SANDAL
Price: now $30.00 was $59.99 save 50%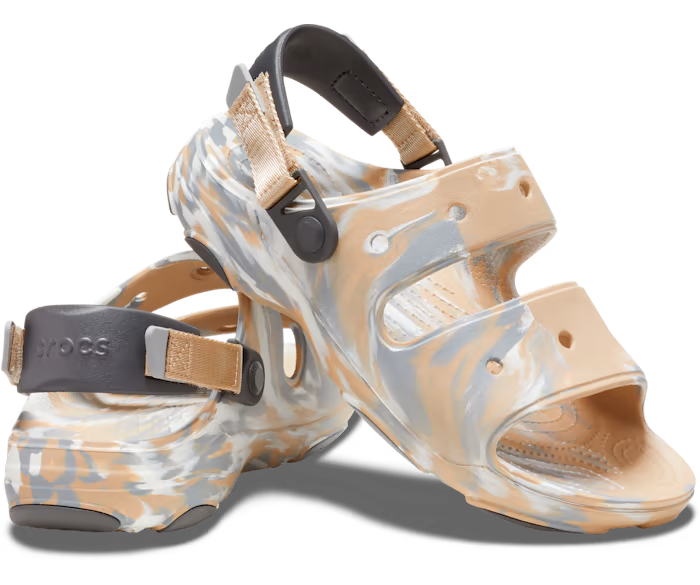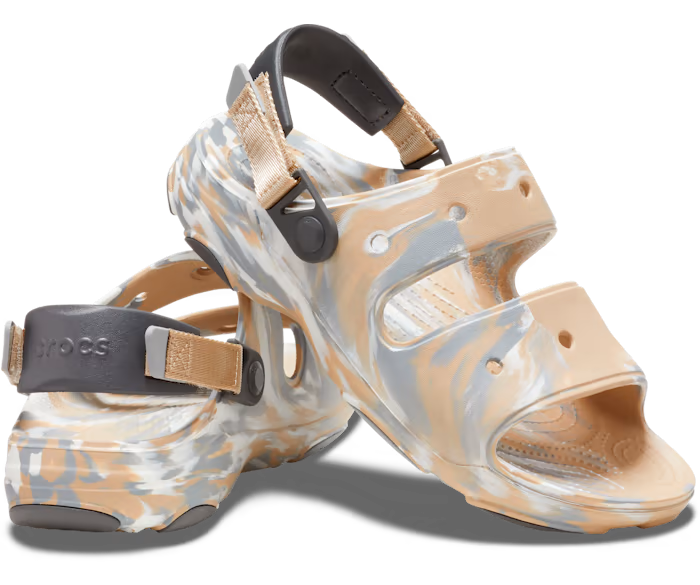 Even in the roughest settings, the Traditional All-Terrain Marbled Sandal is equipped for travel, discovery, and adventure. This hardy sandal now has a new Croslite material that is marbled and produces a striking, vibrant look. The two-strap upper and adjustable turbo backstraps help keep up with your active outdoor lifestyle, while the tread pattern and rubber pods provide grip and support.
Discover kid's fashion sandals cheaply and easily in Crocs CA Sale online shop. Don't wait to order one of your favourites!