Embark on an unforgettable journey through Mexico's enchanting landscapes and aquatic realms with Xcaret Promotions. Whether you crave the lush greenery of eco-parks or the mesmerizing depths of underwater wonders, our promotions cater to all adventurers. Dive into crystal-clear cenotes, explore vibrant coral reefs, or immerse yourself in rich cultural experiences. Xcaret invites you to make lasting memories while discovering the beauty of Mexico's natural treasures. Your next adventure begins here, where eco-parks and underwater wonders unite.
Dive Into Adventures with Unbeatable Xcaret Discount Codes
Discount for Mexicans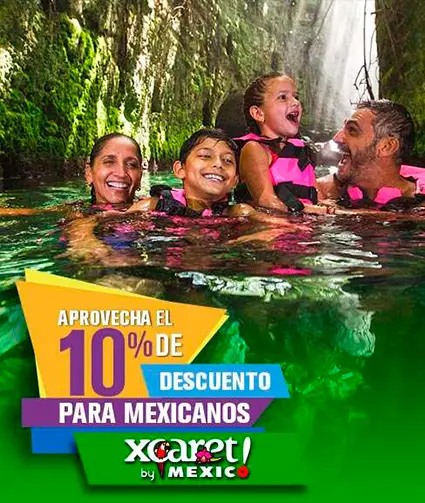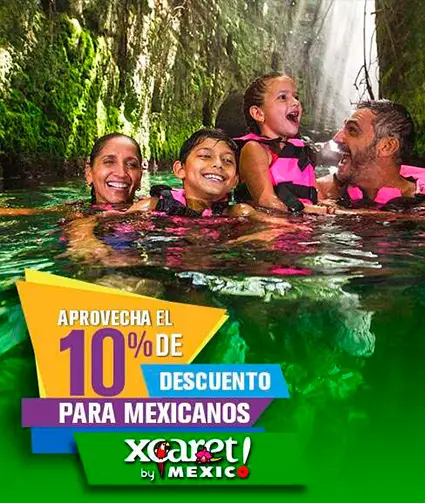 Mexico calls you to experience its underground rivers, its beaches, and its colorful culture in Xcaret. With the code PROMOMEX, you get a 10% discount on your admission. It is essential to present IFE, INE, or a valid passport at the ticket office or to the tour guide. Does not apply to combinations of parks or tours.
Discover Mexico's beauty for less!
Ferry 10% discount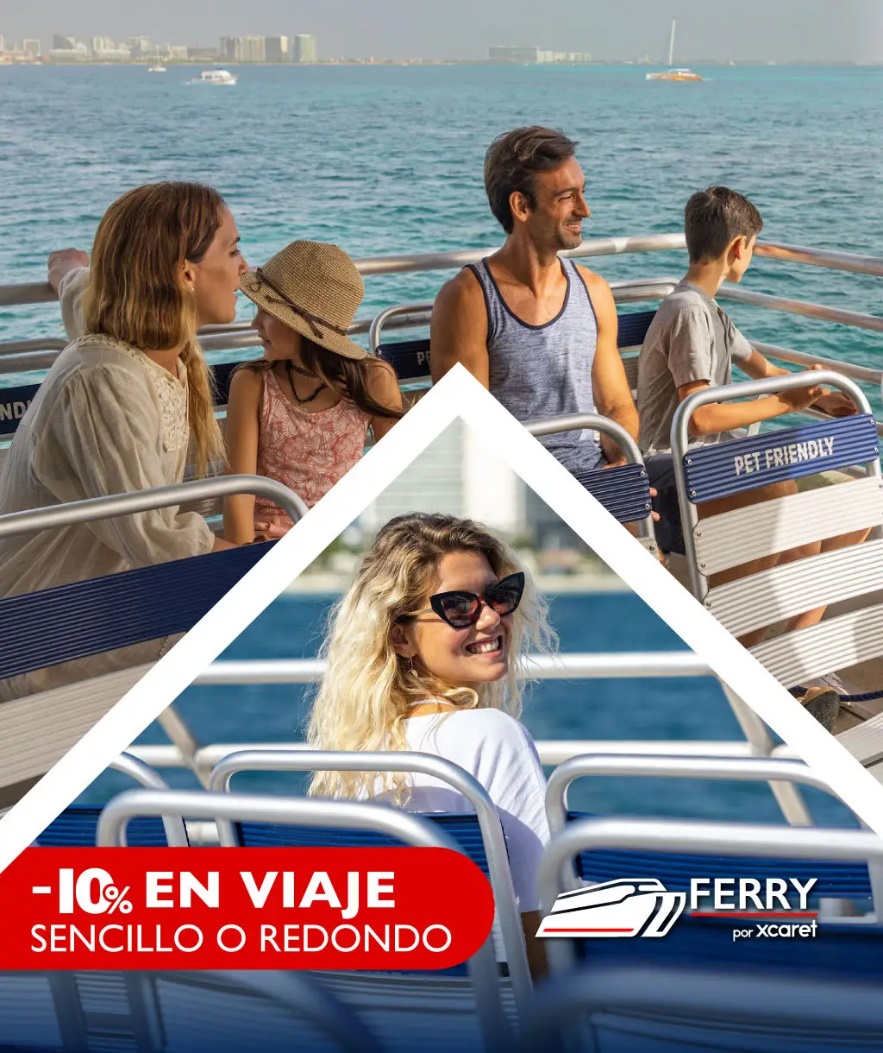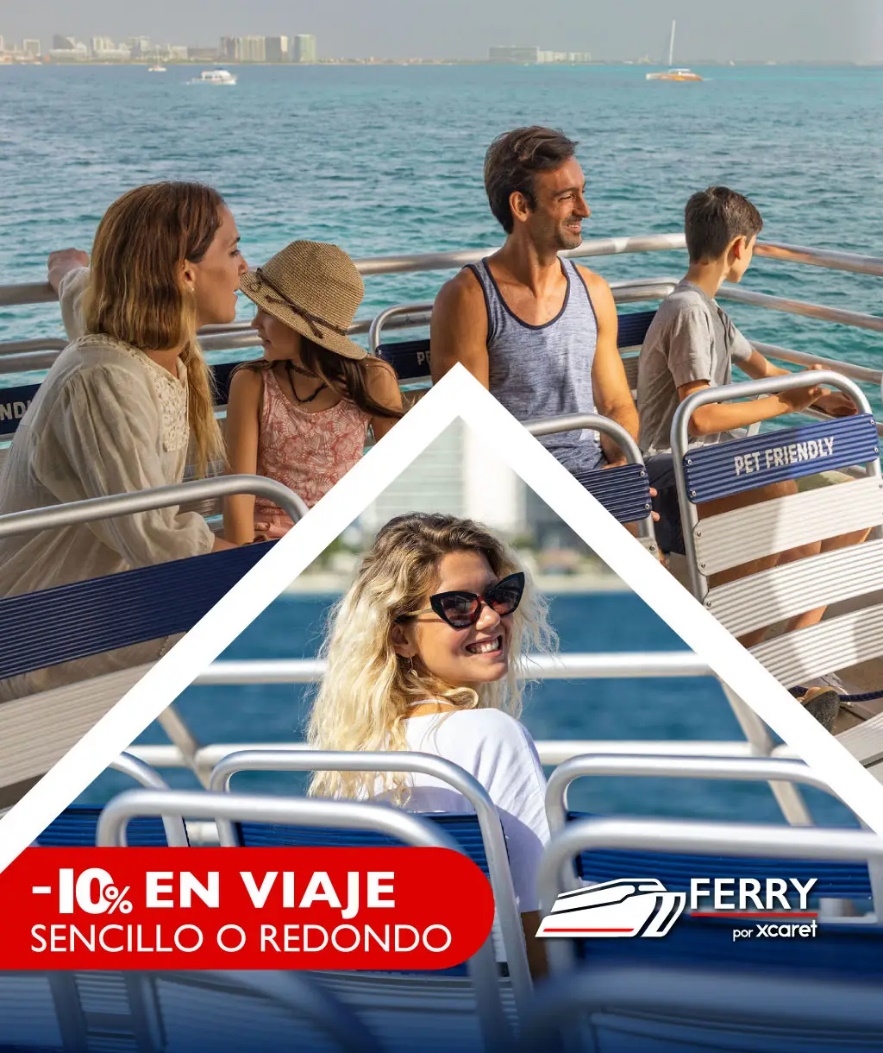 Ferry by Xcaret Xailing takes you to the Magic Town of Isla Mujeres. Take advantage of the 10% discount and visit one of the most iconic islands of the Mexican Caribbean. Use the code FERRYWEB and purchase your tickets. Exclusive discount for online sales through the official sites and mobile application of Grupo Xcaret or by calling Customer Service. Applies only for purchases one day in advance. Valid until December 31, 2023.
Sail to Isla Mujeres with ease and enjoy 10% off ferry tickets.
At Xoximilco, the fun continues!
Use the code XOXI10 & get a 10% discount on your admission to Xoximilco when you purchase your tickets with or without transportation included to visit the park on Monday, Tuesday, or Wednesday. Spend fun moments with your friends, partner, or family on a trajinera tour of the Xoximilco canals, as well as enjoying live music, a tasting dinner, and an open bar on board.
Experience vibrant nights at Xoximilco with a 10% discount!
Xel-Ha + Xplor 15% Discount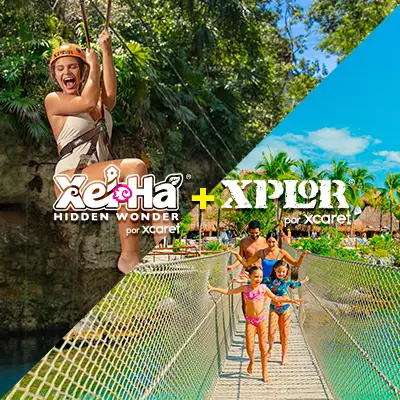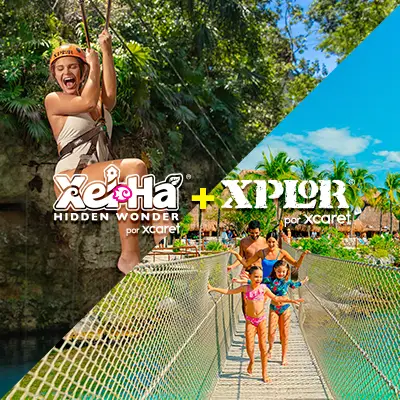 Spend sensational days in two fantastic adventure parks in Cancun and Riviera Maya. In Xel-Há, live a day like no other in a place considered one of the largest and most beautiful natural wonders in the world. In Xplor, slide down the highest zip lines in the Mexican Caribbean and explore rivers and underground caverns. Moreover, you can choose your package and take advantage of an exclusive  15% discount by using SUMMERXH and fully enjoy your next vacation in Cancun and the Riviera Maya.
Get ready for thrilling days in Cancun and Riviera Maya!
Xcaret Plus + Xplor 15% Discount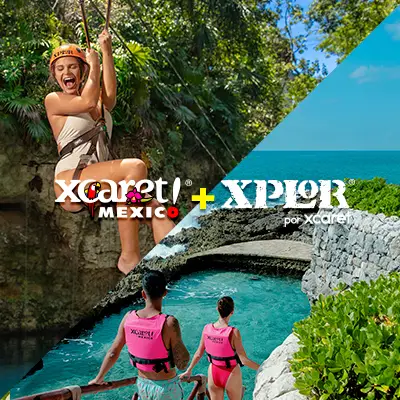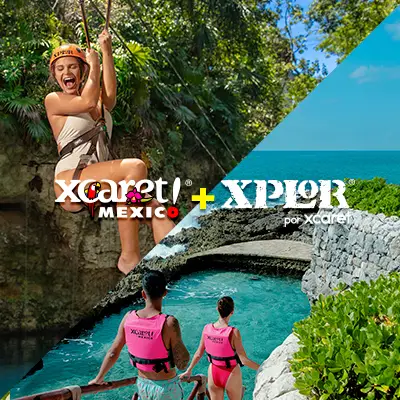 The perfect combination for your summer vacation! At Xcaret Plus, you will explore the nature and culture of our country, as well as witness the staging of Xcaret México Espectacular. You will also have an adventure in the jungle while you slide down the tallest zip lines of the Riviera Maya in the exciting Xplor Park. With SUMMERXC discount code on checkout, you can save 15%.
Experience culture, nature, and excitement at a 15% discount.
Don't miss out on these incredible opportunities to experience the wonders of nature while enjoying fantastic savings.