For the 16th edition of the Festival of Life and Death Traditions, Xcaret Park opens its doors from October 30 to November 2 to welcome the souls of those who have already passed on to the hereafter. A UNESCO Intangible Cultural Heritage of Humanity, the Day of the Dead celebrations.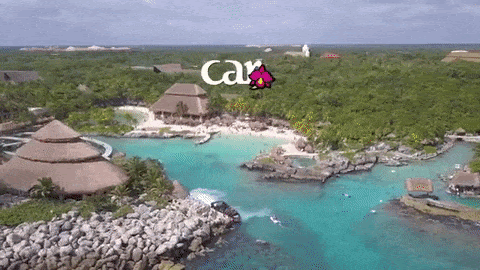 In addition to the customary Mass for the Feast of All Saints on November 1st, there will be a variety of theater performances, musical performances, seminars, dance performances, and even an area, particularly for kids in the Interactive Hacienda during the Festival of Life and Death. Tlaxcala will be Xcaret's special guest in the 2022 edition to showcase its cultural diversity and traditions, which include a wide range of cuisine and exquisite artistic manifestations.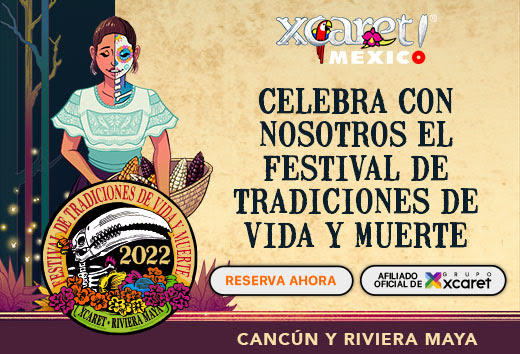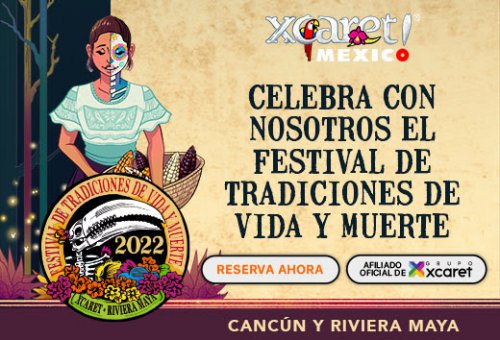 Plus, Xcaret 16th iteration of the Festival of Life and Death Traditions is open to the state of Tlaxcala. This state in the center of Mexico is a fascinating location rich in culture, nature, delectable cuisine, and the Maguey terrain. It also has a firefly season. There are about 200 religious celebrations held in the state annually, with a few of them standing out. Famous for producing traditional carpets and rugs made of flowers and sawdust, a stunning example of Tlaxcala's ephemeral art, this one is in Huamantla.
Besides, check out the cheese, wood, and pulque fair in Tlaxco as well as the state fair in October-November.
Xclusive Concert alongside Xcaret's 16th Day of Life & Death Festival
Price: 23 USD per adult


A unique performance including two musical ensembles that are well-known both inside and outside of Mexico. La Sonora Santanera has had widespread popularity for many years thanks to its dance-inviting rhythms and some of its timeless hits, like "La Boa," "Perfume of Gardenias," "Amor de Cabaret," and "Luces de Nueva York," among others. They will share the stage alongside La Maldita Vecindad y Los Hijos del 5° Patio, a magnificent example of Mexican rock that gained popularity in the early 1990s with songs like "Don Palabras," "Kumbala," and "Pachuco." Advance reservations are required to see this one-of-a-kind blend of two prominent bands of Mexican popular music.
Have a memorable night at Xcaret.
Day of Life and Death Festival
Price: 110 USD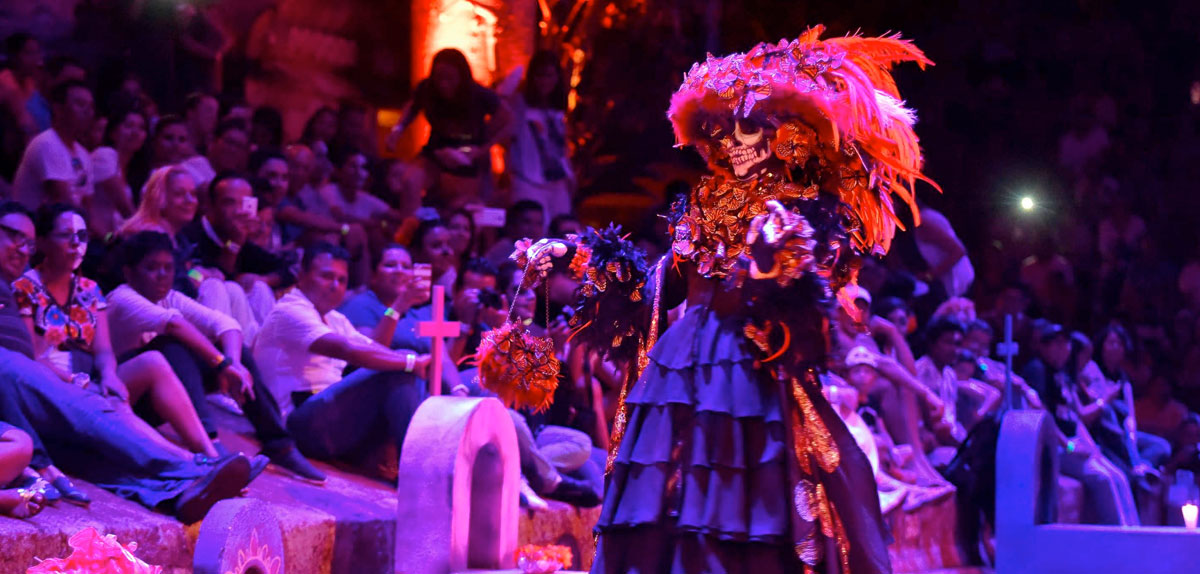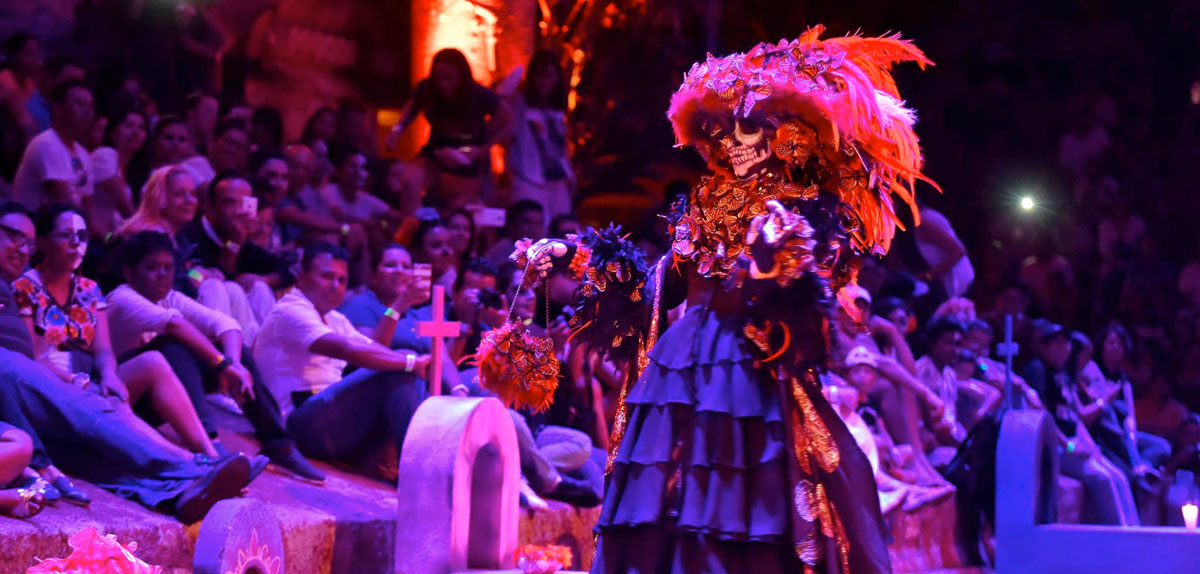 The 16th edition has so much to offer. For the pride of every Mexican, explore the ephemeral art of Tlaxcala and attend photography and painting exhibitions, in addition to various workshops where you can see how the artisans operate. On the Day of the Dead, music is a necessity. You may attend various music performances and watch distinguished guests like Astrid Hadad, Ernesto Anaya, and Asael Cuesta. Visit a play, a puppet show, or a local or regional theatrical production during the Festival of Life and Death in 2022.
Experience life and death in a very creative manner.


Xcaret 16th Day of Life & Death Festival has something fantastic, and exotic to offer for everyone. Make sure to arrive at the venue early to get the most out of this outstanding festival.