Step into the world of Glitterbels UK, where nail perfection knows no bounds. Discover a universe of premium nail products, from vibrant gels to innovative builder gels and dazzling glitters. Whether you're a professional or a DIY enthusiast, Glitterbels offers the tools to create stunning nail art and designs. Elevate your nail game with Glitterbels UK, where artistry meets innovation.
Glitter bels UK – Your Destination for Glamorous Nails.
Pinkerbel Cover Shimmer
Price: $17.00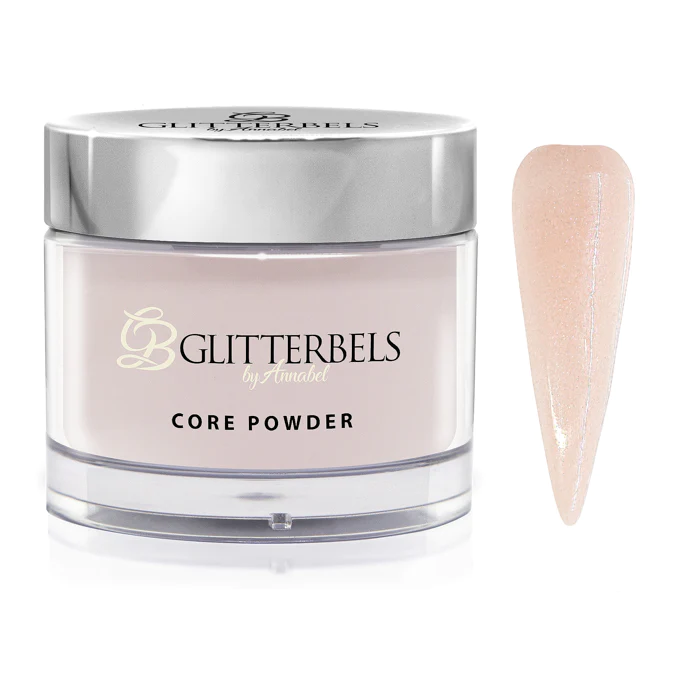 Glitterbels Acrylic Powder in Pinkerbel Cover Shimmer is perfect for creating a stunning smile line or providing a full cover for your nails. This 56g core powder offers exceptional versatility for fades, blends, and intricate nail designs. Glitterbels' highly pigmented formula ensures vibrant results, and its smooth application makes it easy to control. The best part is that you don't necessarily need to cap it with clear.
Dive into shimmering elegance with Cover Shimmer.
Brush on Builder Gel Peach Shimmer
Price: $22.00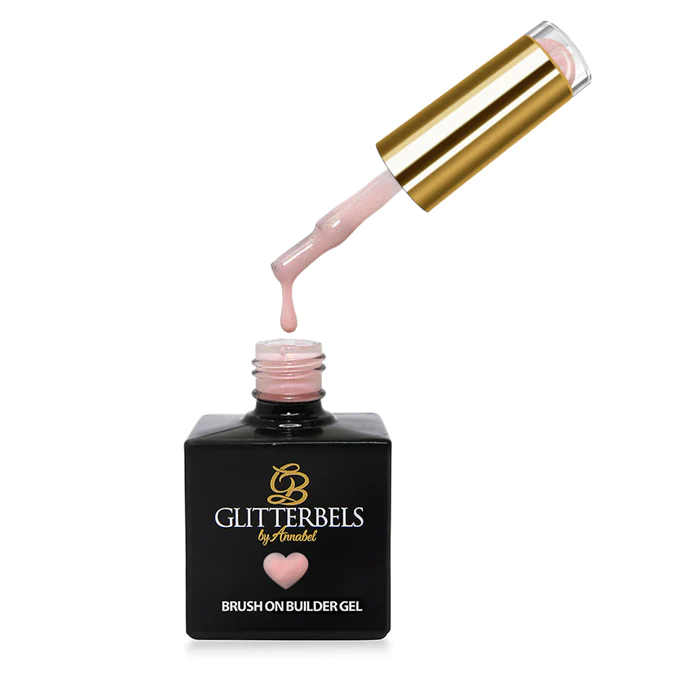 Elevate your nail style with the Brush On Builder Gel in Peach Shimmer. This innovative gel is designed to provide additional reinforcement to your natural nails while adding a touch of warmth and elegance. It not only enhances your nail aesthetics but also ensures strength and durability. This peach-tinted gel is perfect for achieving beautiful and resilient nails.
Achieve beautiful and resilient nails effortlessly.
Festival Collection
Price: $74.00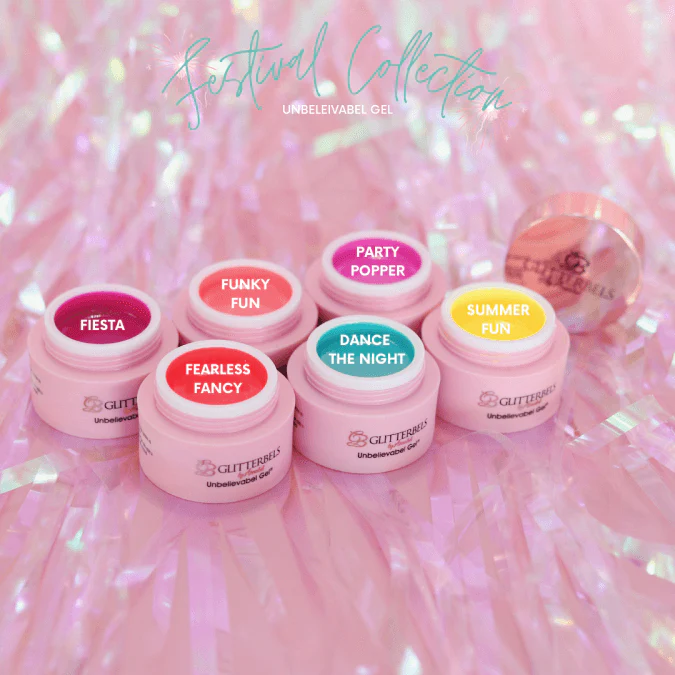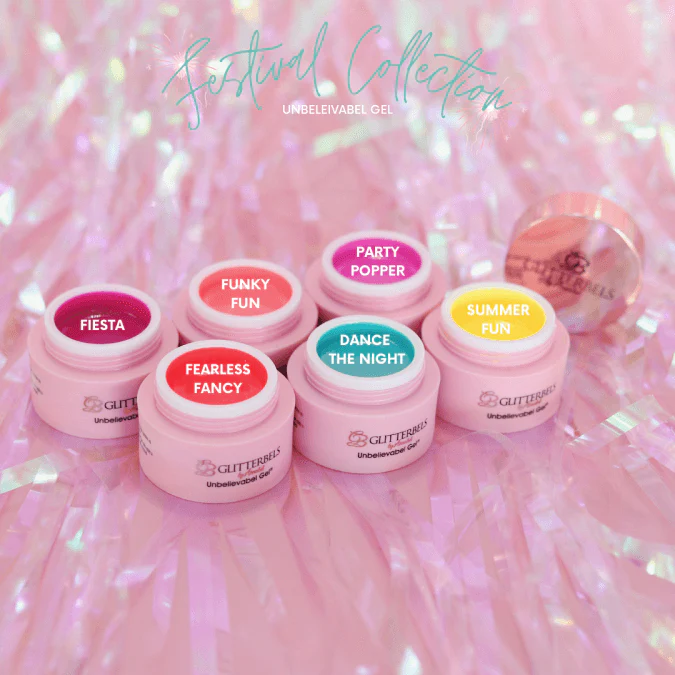 The Festival Collection from Glitterbels offers highly pigmented gels that are designed for file-off applications, making them easy to use with no need for a topcoat. These gels can be applied using a gel brush and are intended for use on artificial nails. They can also be used as gel paint for detailed nail art and designs. Achieve vibrant and artistic nail looks with this versatile collection.
Let your nails become your canvas with the collection!
Sultry Siren
Price: Was $16.00 now $11.00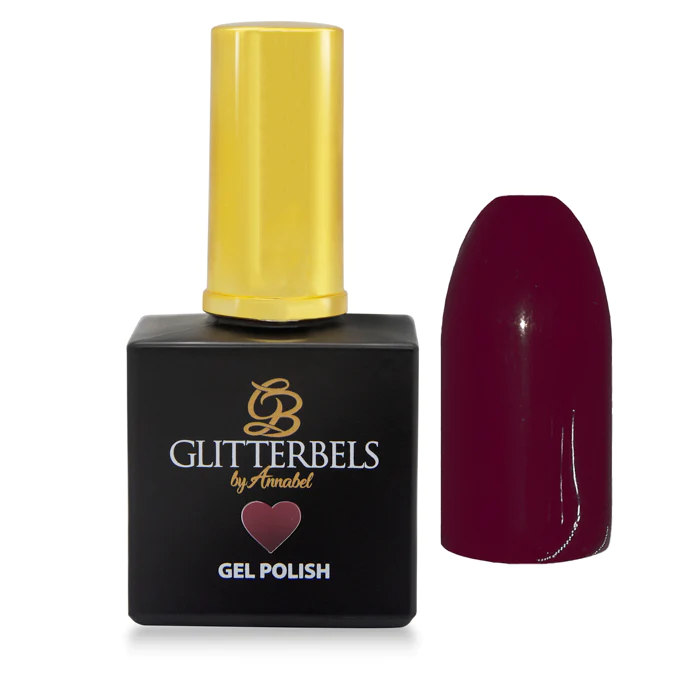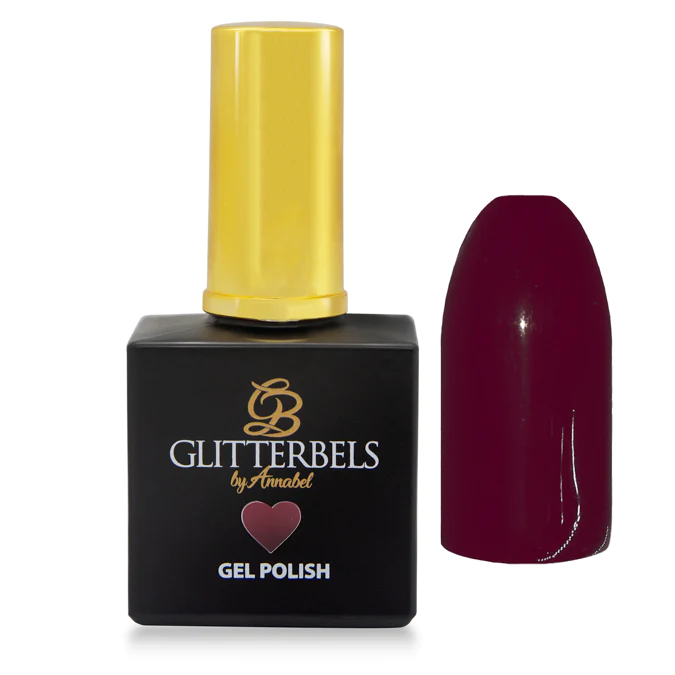 Sultry Siren is a seductive red-pink shade from Glitterbels Gel Polish. Known for its premium quality, this gel polish is highly pigmented and smooth to apply. It can be used as part of a 2 or 3-step nail system and cures quickly under LED or UV lamps. Sultry Siren is perfect for creating an alluring look on your nails.
Get ready to mesmerize with this alluring polish.
Tutti – Frutti
Price: was $9.00 now $7.00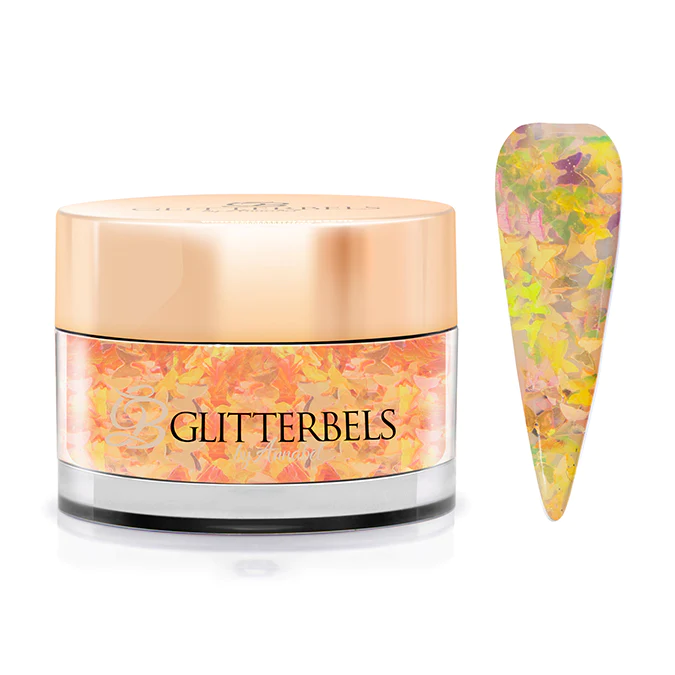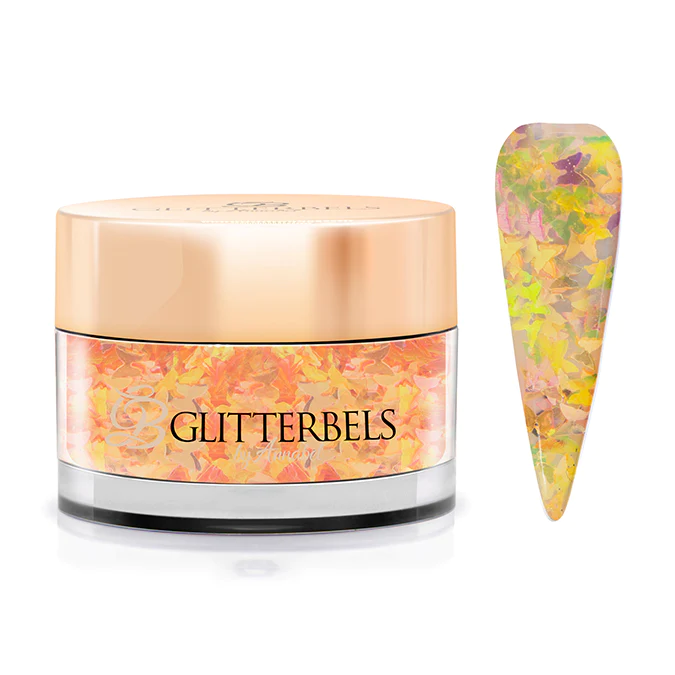 Tutti-Frutti is a loose glitter that can be used with both gel and acrylic nails. The fine range of this glitter is ideal for "Sugaring" nail art. For encapsulating in gel nails over gel polish, Glitterbels recommends using their Clear Brush on Builder Gel. After applying your chosen glitter, seal it in with the Clear Brush on Builder Gel, cure for 60 seconds, and then file, buff, and apply your topcoat as usual. Tutti-Frutti adds a touch of sparkle and creativity to your nail designs.
Sparkle and shine with Tutti-Frutti glitter.
Experience nails like never before with Glitterbels UK. Quality, pigmentation, and style all in one.