Sargasso and Grey UK offer a stunning range of fashionable shoes that are designed to slay all day. With their unique and stylish designs, these shoes are perfect for those looking to make a statement. Whether you're headed to a special event or simply want to elevate your everyday style, Sargasso and Grey have got you covered. Their shoes are known for their comfort and high-quality materials, ensuring that you can rock them all day without any discomfort. From classic pumps to trendy wedges, their collection has something for every fashion-forward individual. So go ahead, slay all day in Sargasso and Grey UK fashionable shoes.
Sargasso And Grey UK Review | Wide Fit Footwear for Women
Carrie – Wide Fit Block Heel Sandal – Navy Leather
Price: was £179.00 now £110.00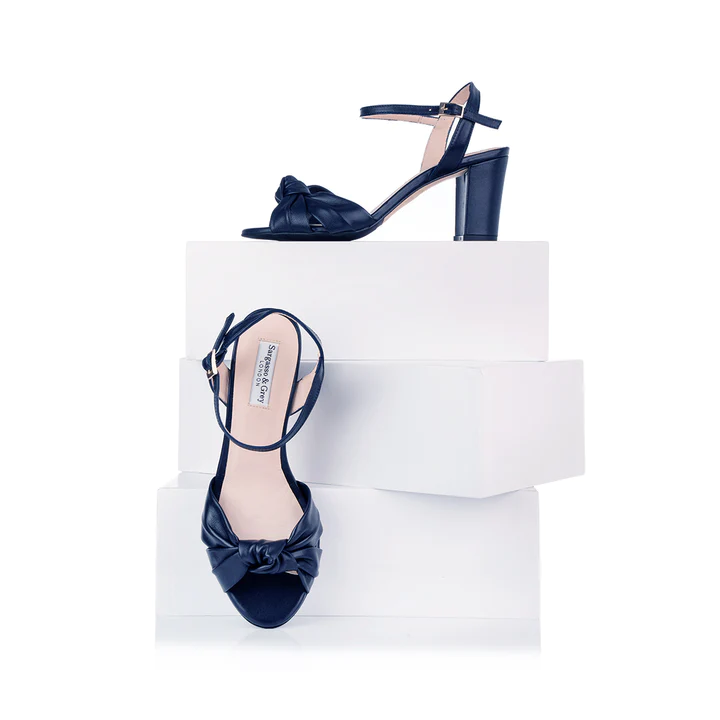 Carrie is a stylish wide EE fit open-toe block-heeled sandal that is fun, comfortable, and stylish. Made from the finest soft navy leather, with a buckle fastening and an insole that has extra memory foam padding, these sandals make wearing heels a pleasure!
Step into luxury and comfort with the Block Heel Sandal.
Sylvie Wide Fit Loafers – Navy Leather
Price: £169.00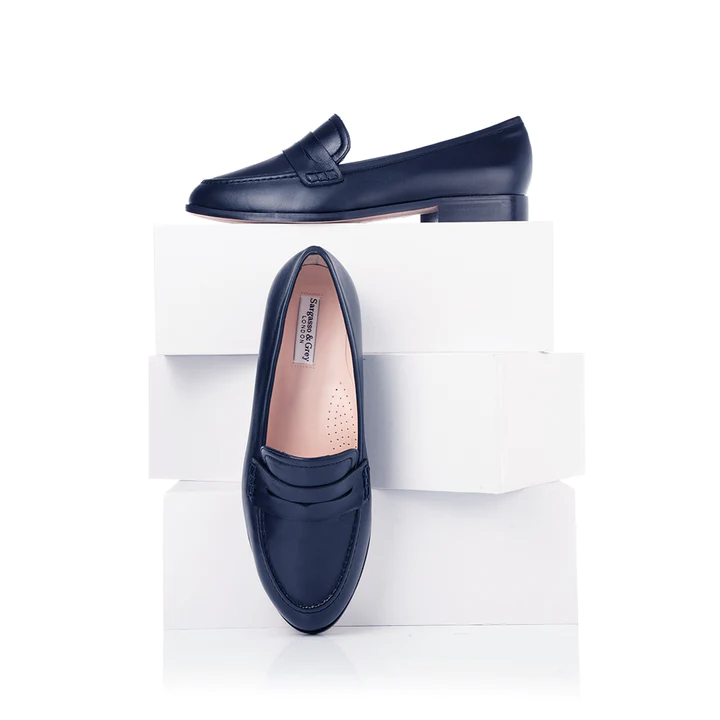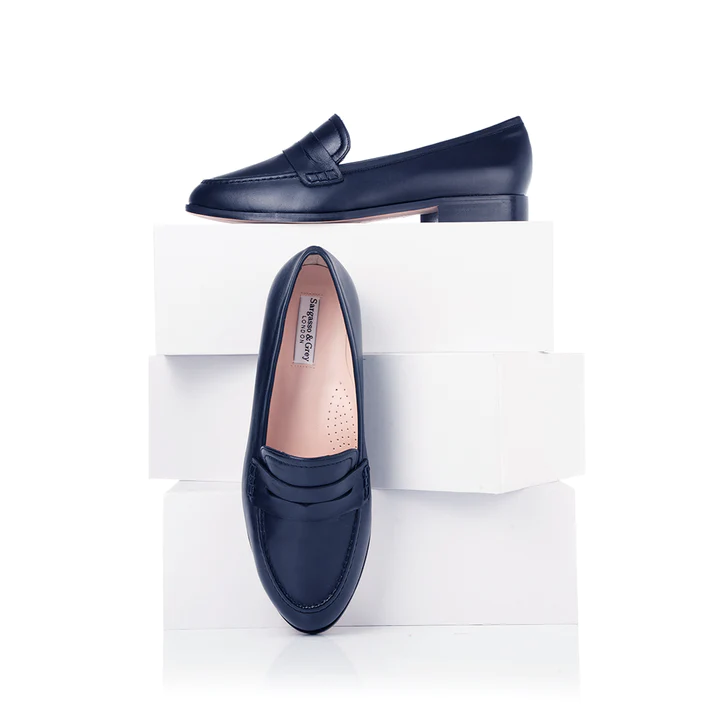 Sylvie is a stylish loafer in a timeless style. Whether it's a smart or casual occasion, this extra-wide EEE-fitting loafer will be a great addition to your shoe closet. In addition to their extra-wide toe box, they have a small 1cm heel, padded arch support, and a memory foam padded leather insole which all combine to create a cushioned platform for your feet.
Step into unbeatable comfort and style with Sylvie!
Lucille Wide Fit Boots – Black Leather
Price: £225.00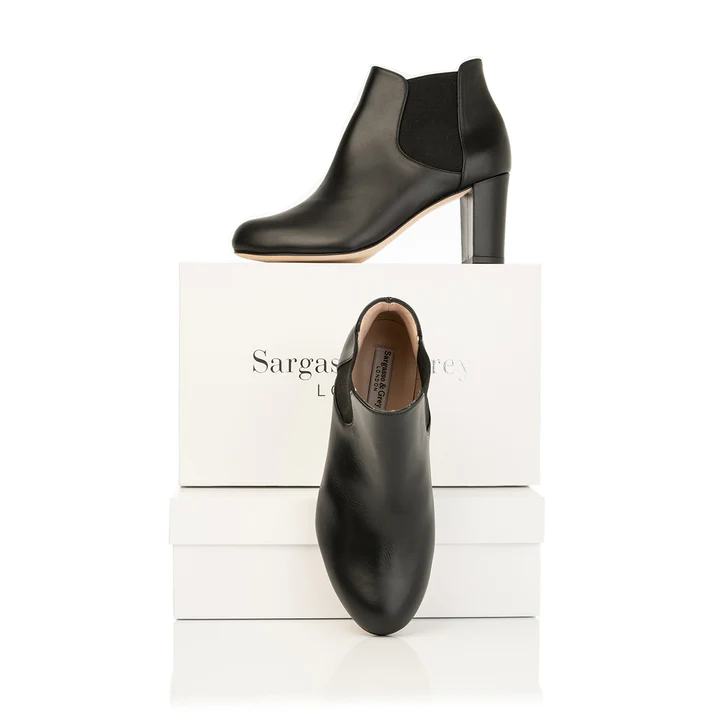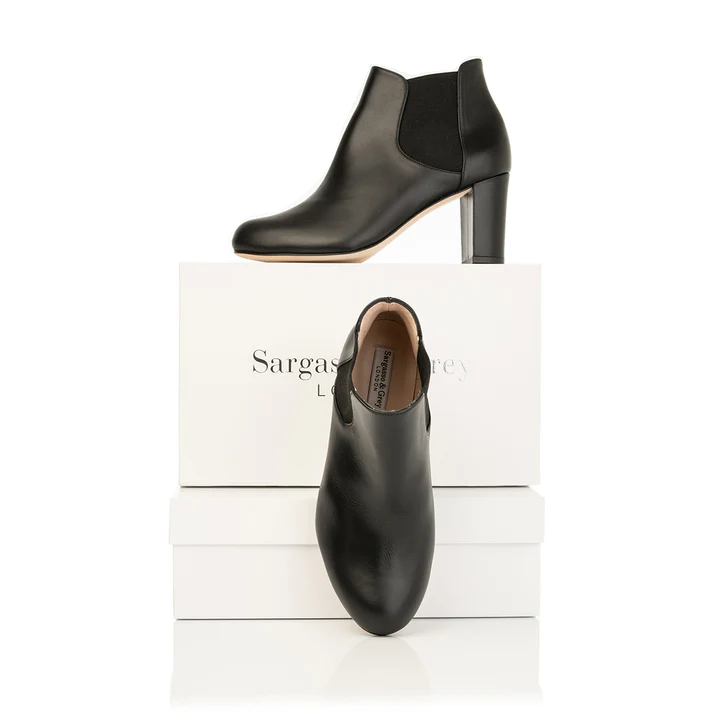 These luxurious extra-wide-fitting black leather boots are a must-have for your winter wardrobe. Featuring an EEE extra wide-fitting toe box crafted from butter-soft black leather and double elastic ankle closure for easy access, these boots will become your favorite winter footwear. Not to mention, the memory foam padded insole that provides extra cushioning, and the block heel that offers sturdy support, even when wearing heels.
Upgrade your winter wardrobe with Lucille.
Lola Wide Fit Court Shoe – Cobalt Blue Suede
Price: £170.00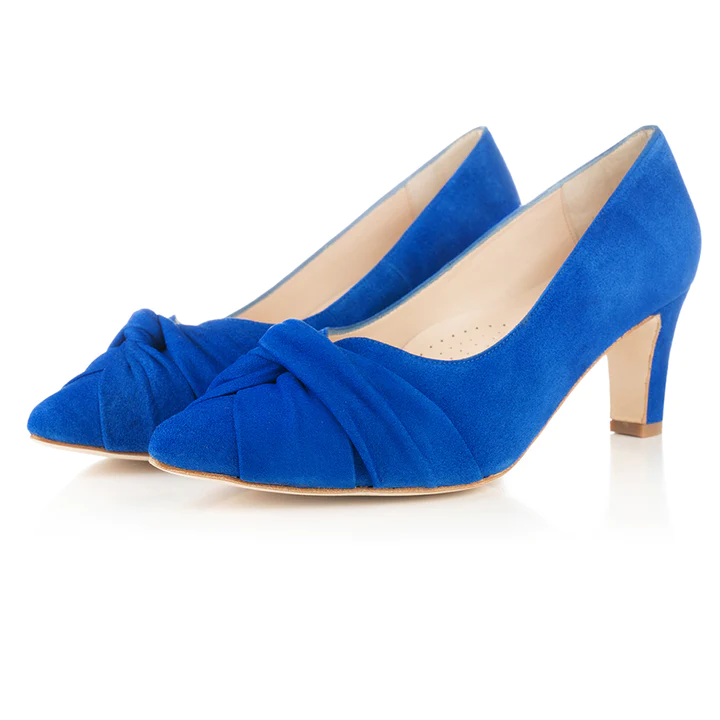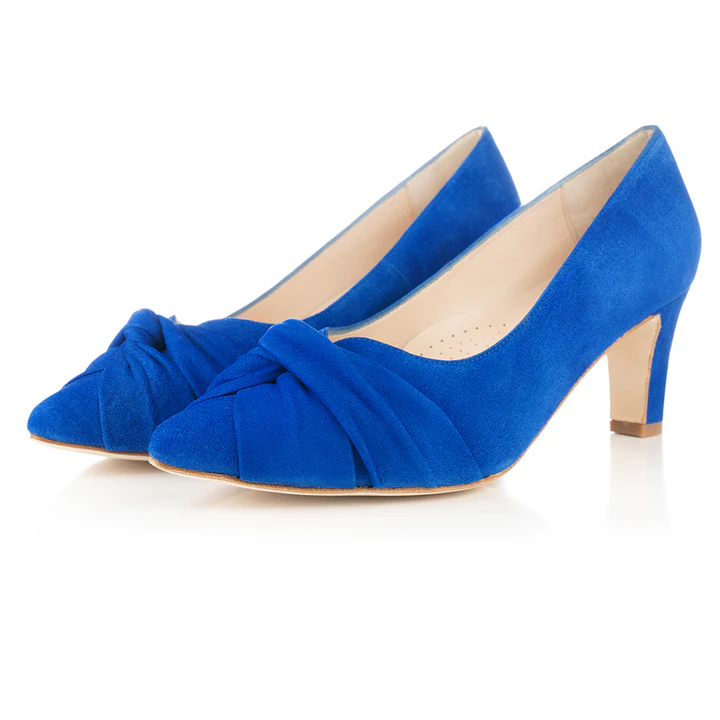 The beautiful extra-wide Lola heels offer amazing comfort combined with elegance and style. They also make the perfect occasion shoe if you have wide feet or bunions. This is because the vamp (upper part of the toe box) has been cleverly designed to smoothly and completely cover the toe joint, concealing bunions and creating a supremely comfortable shoe. No irritation, just sublime comfort!
Say goodbye to uncomfortable shoes and hello to Lola.
Wide Fit Trainers – Navy Stripe
Price: £149.00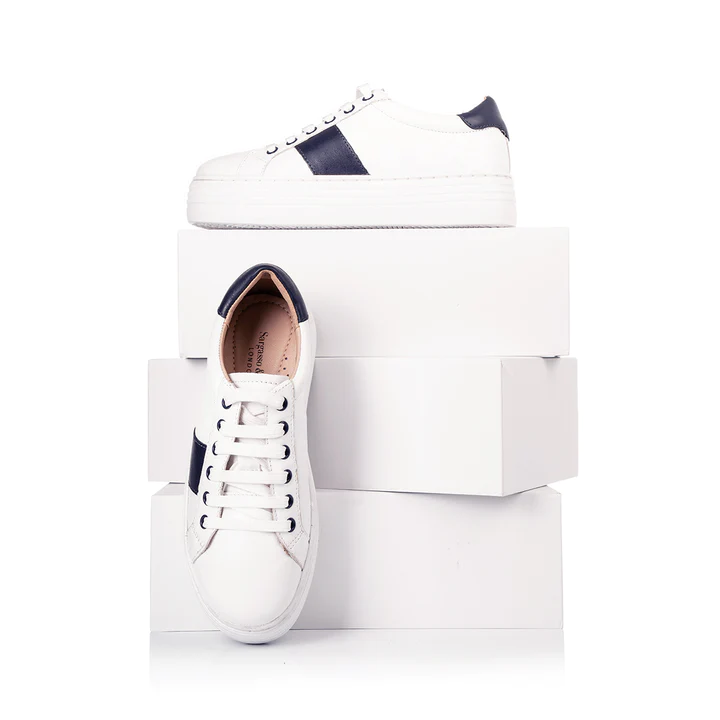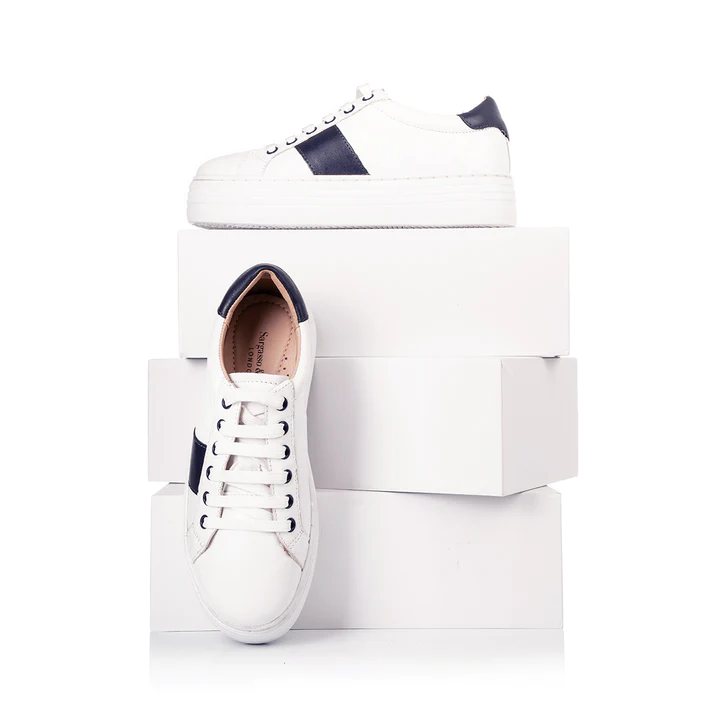 The new trainers are designed for fun but crafted for comfort. Their contemporary design belies the serious comfort-enhancing features of soft and supple leather lining, seamless stitching, padded heel cups, and hidden toe box depth.
Get ready to hit the streets in style with trainers.
Walk in style, walk with grace, and choose Sargasso And Grey UK shoes to set the pace!