Finding stylish, individual, and high-quality solid wood furniture can be a challenging endeavor. Settling for ordinary furniture and feeling disconnected from the dream home you envision. Experience the transformation of your living spaces with the vast selection of exquisite furniture at Massivmoebel24.
Choose from over 50 design directions, ensuring a perfect fit for every taste – from classic to modern, colonial to industrial. Improve your indoor climate and enjoy the natural beauty and durability of solid wood.
Discover Massivmoebel24 Review: Your Online Haven
SHELF BOAT INDIAN RECLAIMED WOOD
Price: €339.90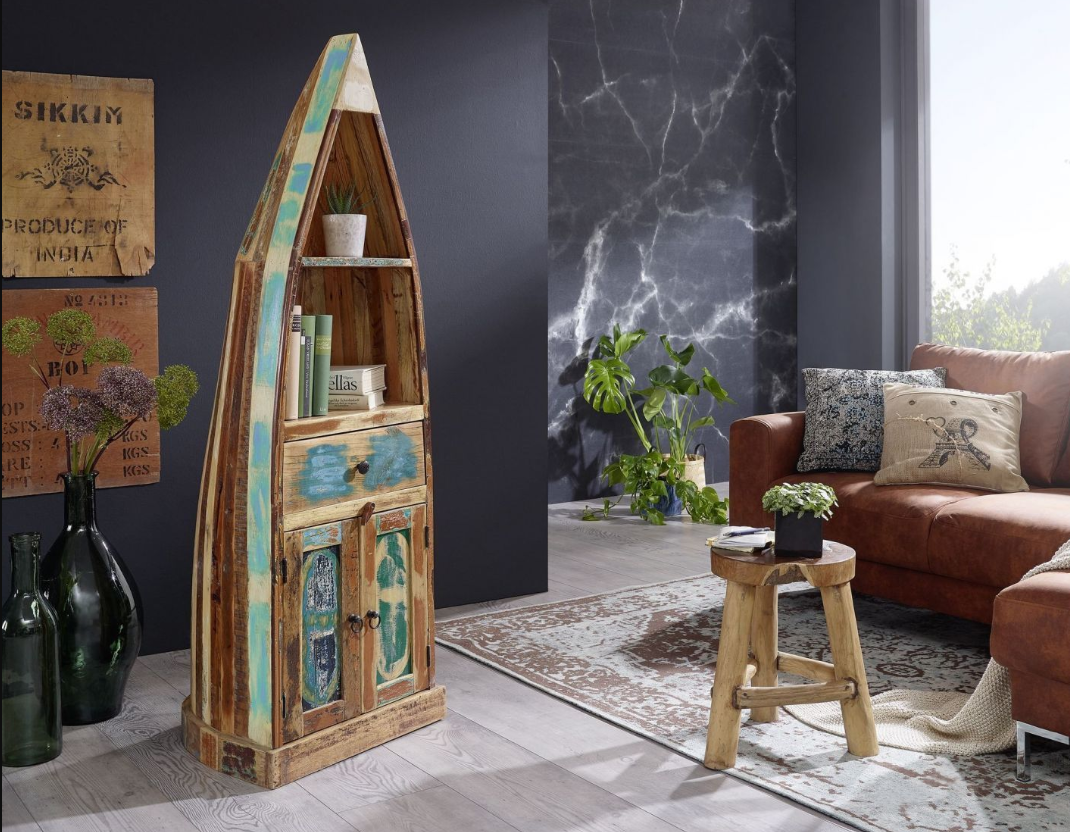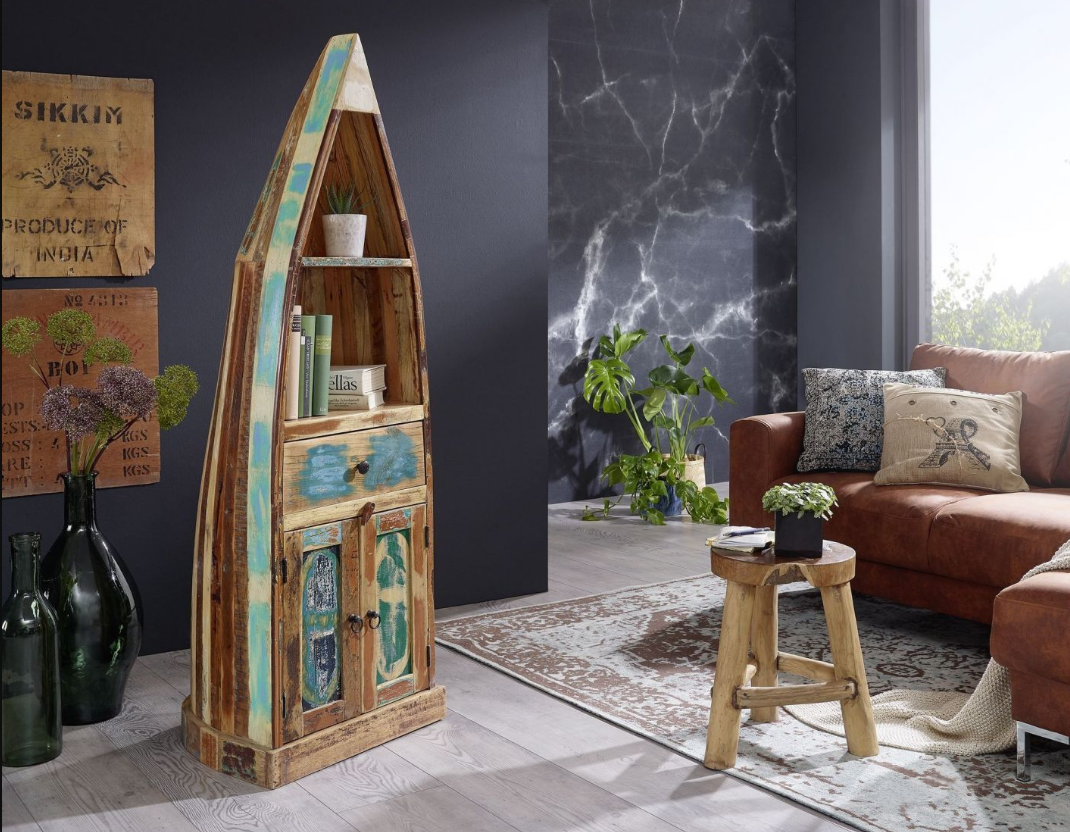 Crafted with care from 60% reclaimed Indian wood, including solid mango and acacia, this stylish shelf embodies rustic charm. It offers ample storage with a hinged door, a drawer, and two shelves. The delightful combination of colorful old wood and iron elements adds a nostalgic touch. Its unique half-boat shape makes it a captivating eye-catcher, perfect for showcasing your treasures.
Dive into the NATURE OF SPIRIT series to discover more vintage furniture that complements your style!
TV Board Sheesham
Price: was €669.90 now €602.91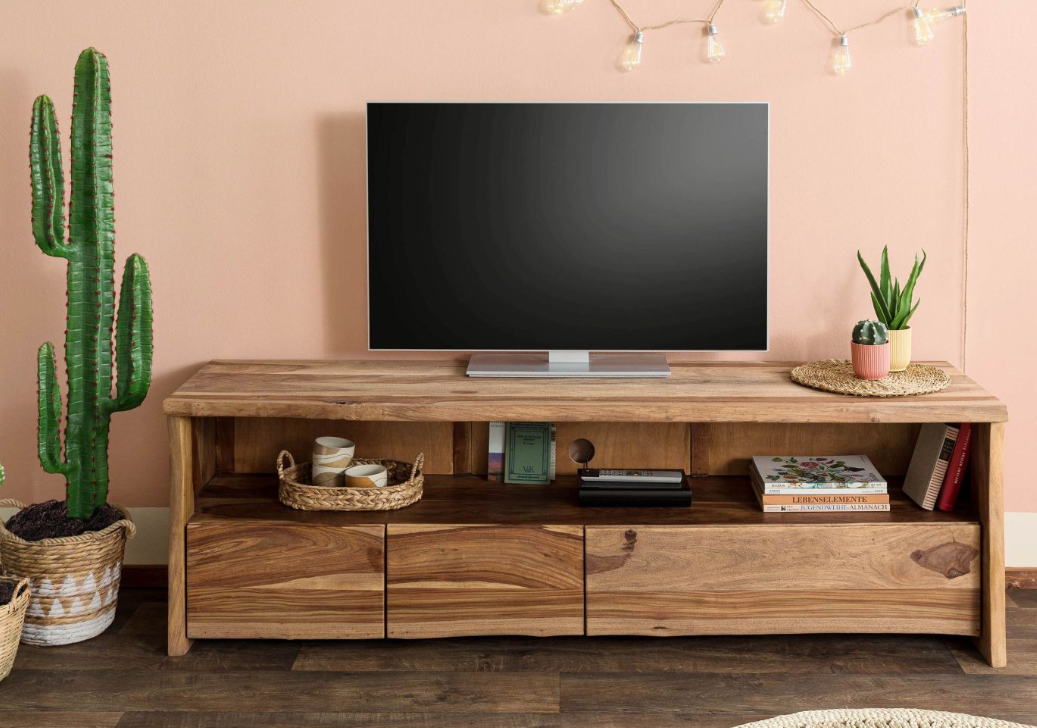 Crafted from solid Sheesham wood, this modern masterpiece boasts a distinctive tree-edge design. Enjoy spacious storage with 1 large open compartment for your console and soundbar, complemented by 2 small and 1 large drawer. Sheesham's expressive grain is showcased beautifully, enhanced by the intriguing sandblasted finish.
Elevate your space with this work of art, and explore more tree-edge furniture options from the PURE SHEESHAM series!
Mirror Teak Unika
Price: €59.90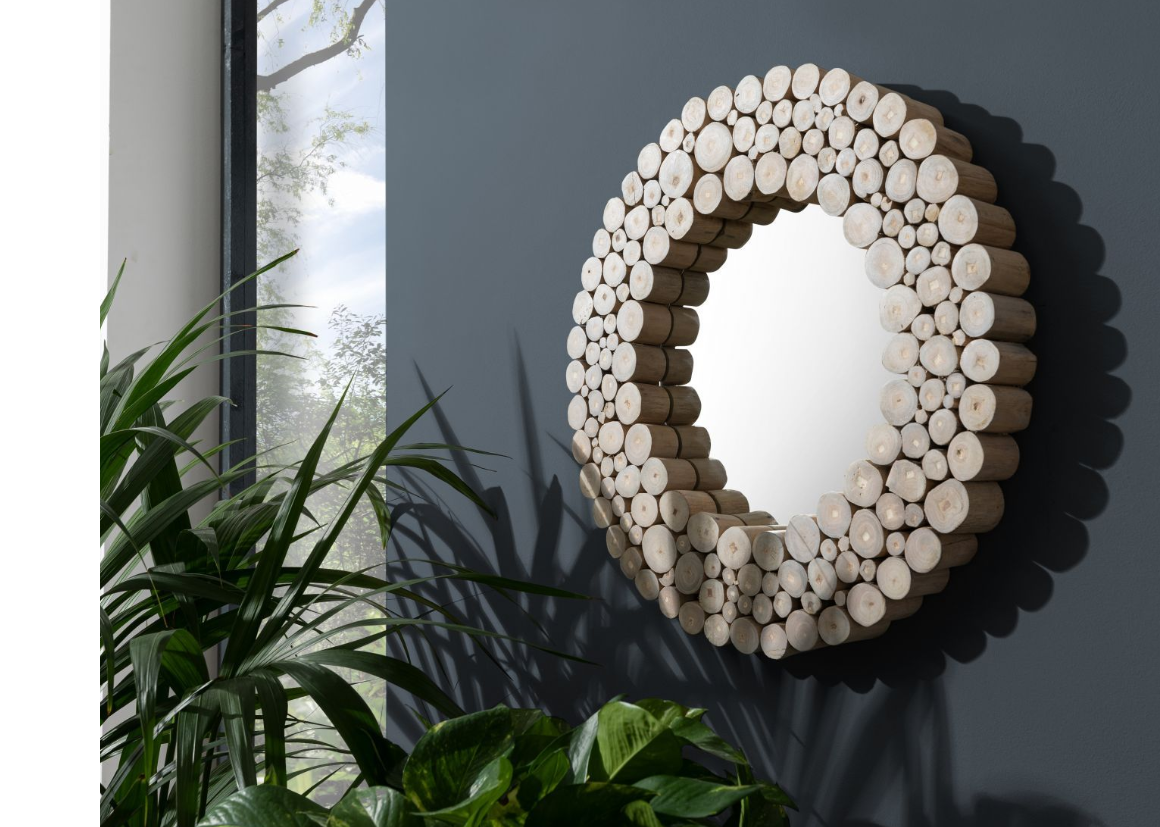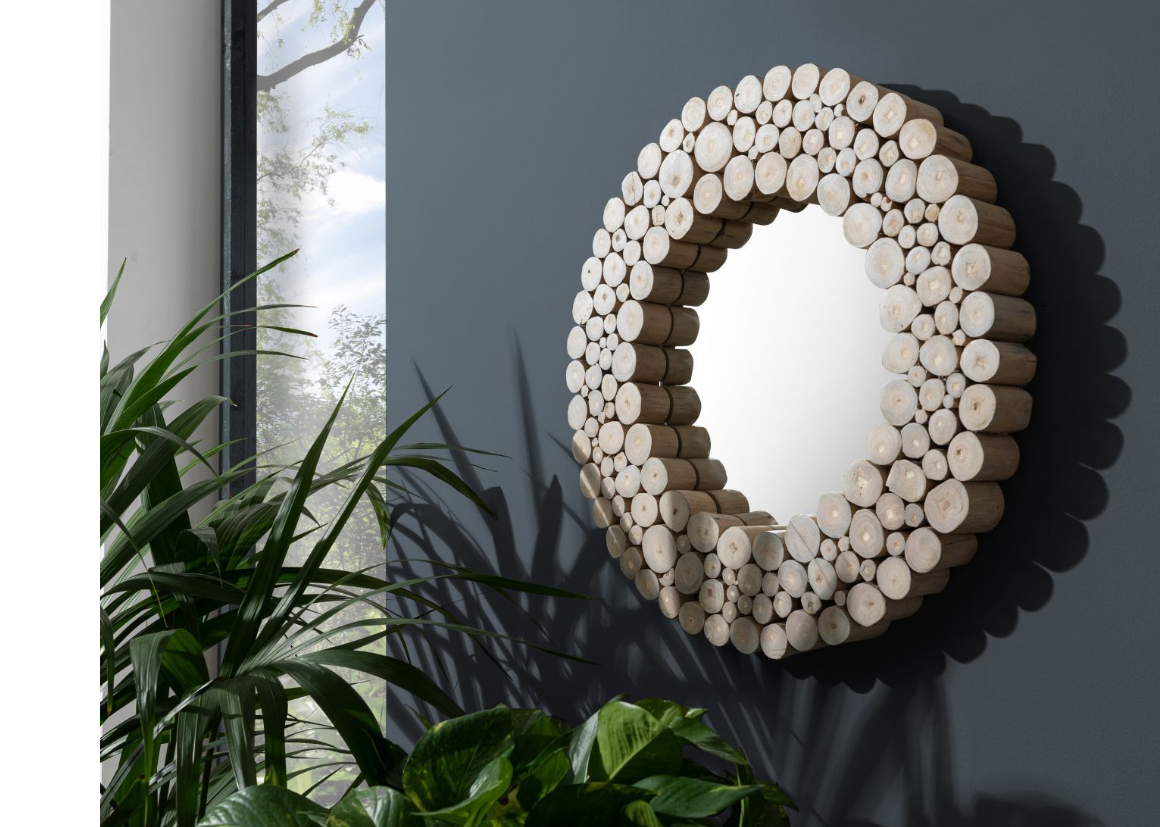 Embrace loft style with this round mirror, uniquely designed from teak wood and adorned with a sleek white lacquered finish. The wooden disc design adds a touch of elegance to any space, making it a standout decorative object. Pair it effortlessly with other solid furniture pieces from the UNIKA series to create a cohesive and stylish ambiance.
Discover the perfect balance of sophistication and rustic charm with this Teak Wood Mirror from UNIKA!
Dressing Table Wild Oak
Price: was €749.90 now €674.91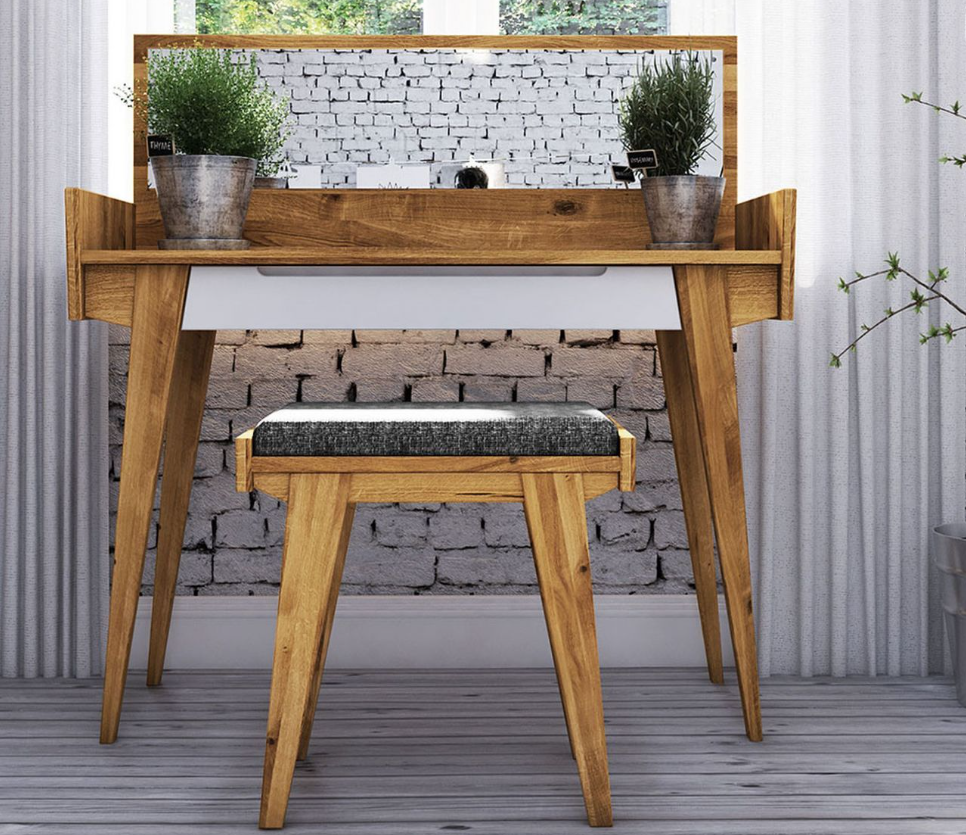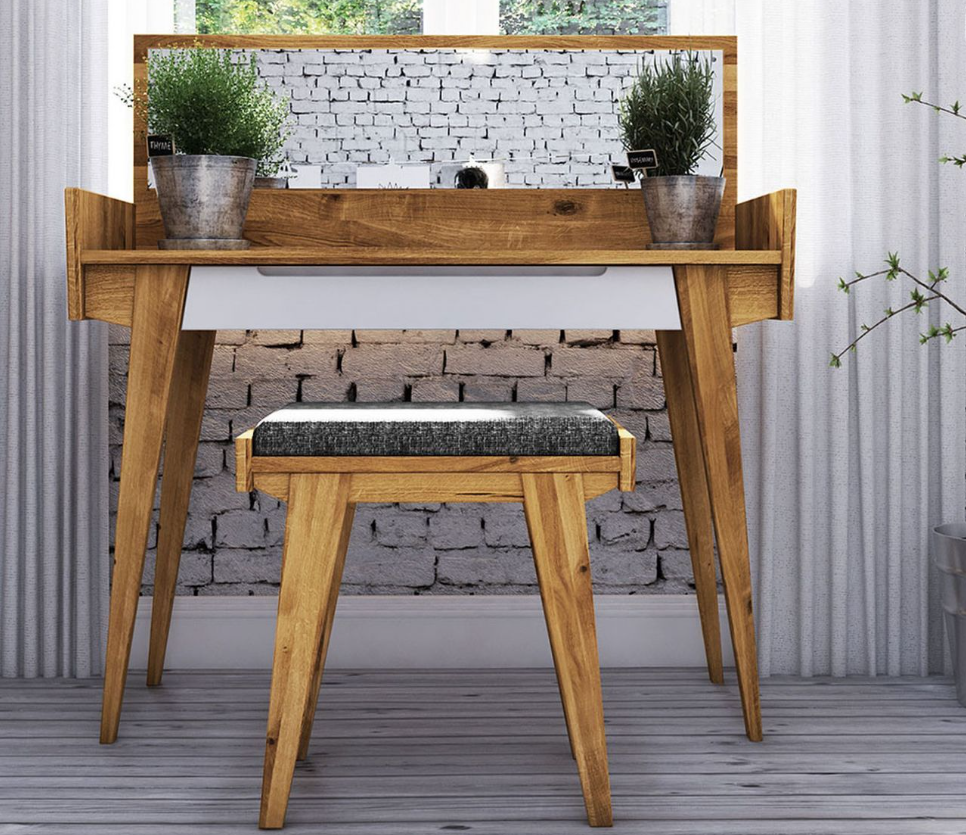 Crafted from oiled wild oak solid wood and white MDF, this dressing table exudes elegance and style. With ample storage space in the drawer and on the tabletop, it's as functional as it is beautiful. The large mirror embedded in the rear wall adds a captivating visual element. The sixties-style design, featuring a recessed grip and outward-pointing feet, adds a trendy touch to any space.
Elevate your bedroom with the timeless beauty of this Wild Oak Dressing Table!
Base Cabinet Mango
Price: €349.90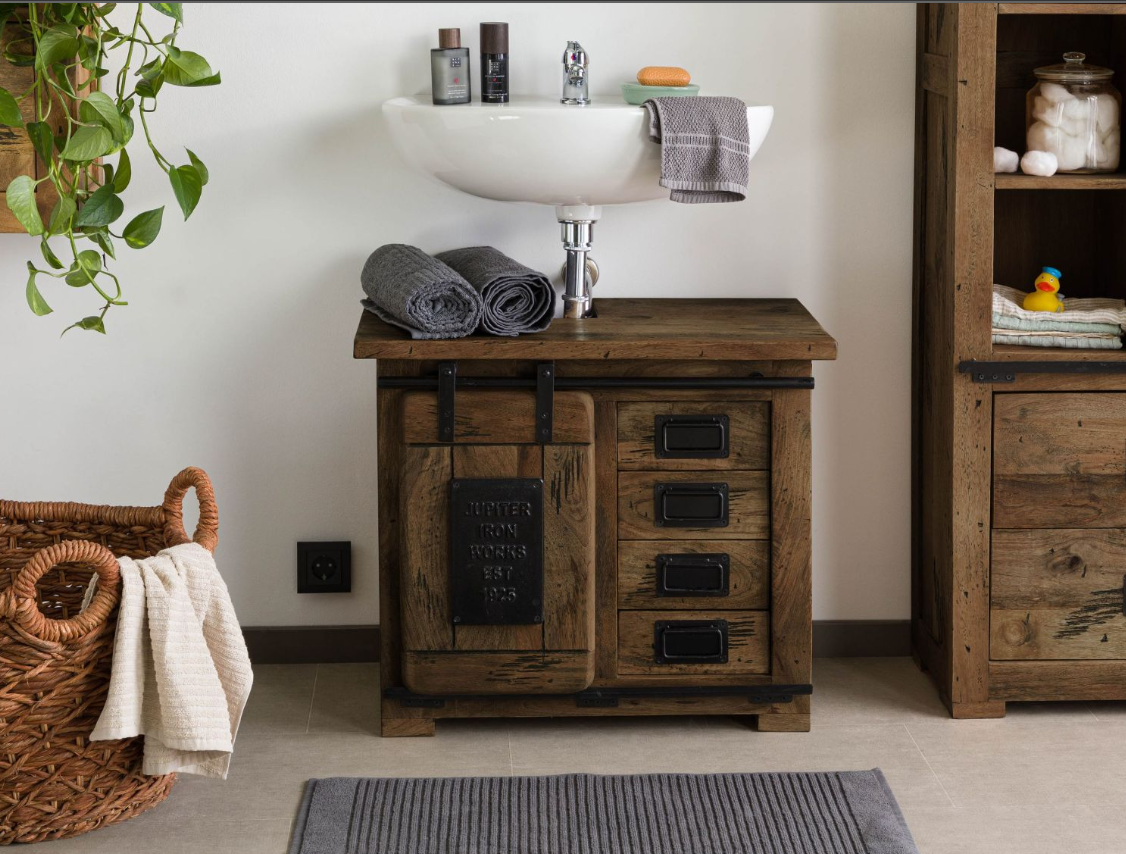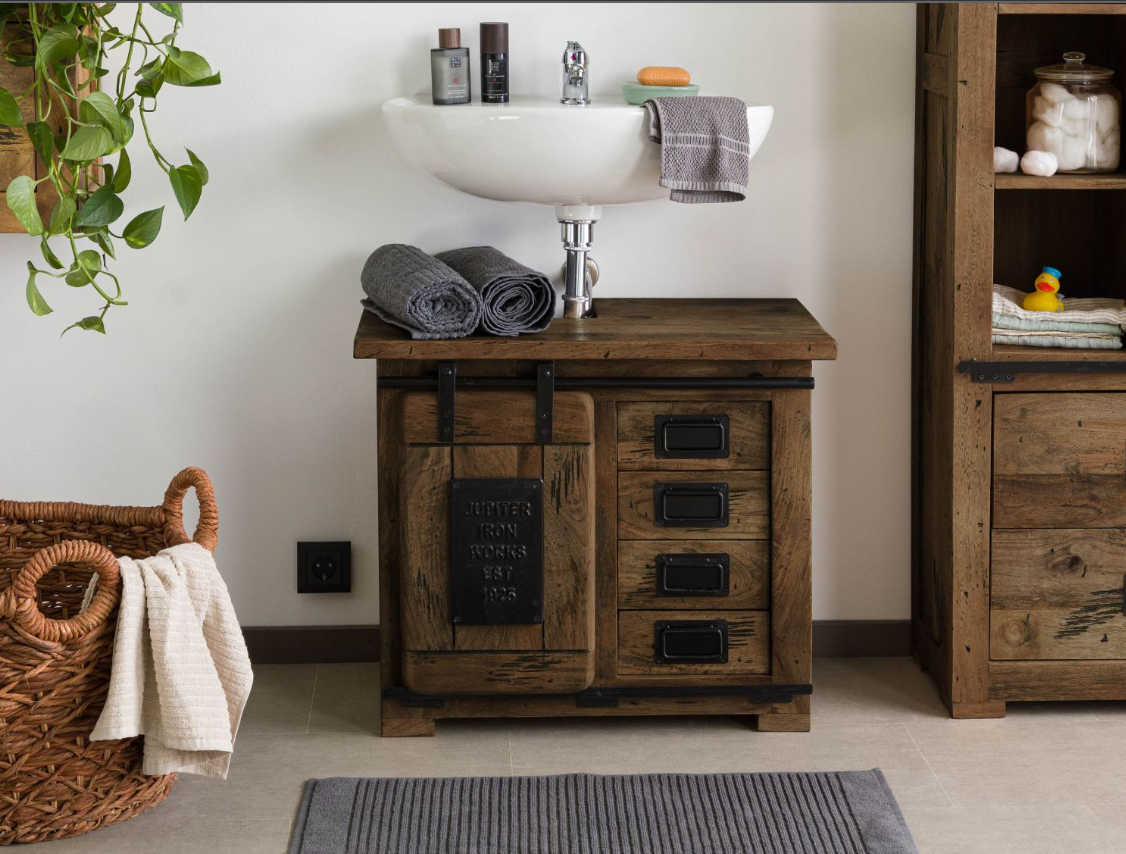 The Mango Base Cabinet (70x40x60) in a rich brown lacquer finish is a compact yet impactful addition to your bathroom. Crafted from durable mango wood, it offers practical storage with 4 drawers and 2 spacious inner compartments. The real visual highlight is the sliding door, allowing flexible positioning on an iron bar, adding a unique touch to your space. The cabinet features a clever recess for the washbasin's siphon, maximizing both form and function.
Order now to elevate your bathroom with style and efficiency!
From living room to bedroom, bathroom to hallway, Massivmoebel24 offers quality furniture that adds style and efficiency to every space. Discover the range and elevate every space of your home today!