Looking for the perfect outfit to make you feel like a fashion goddess? Get ready to strut your stuff with OPUS Fashion.De! For two decades this trendsetter has been blessing us with stunning designs that never go out of style – think timeless basics, cardigans, and dresses, all with modern details and beautiful color accents.
They've handpicked the freshest looks, combining must-have essentials with sassy details – so you can strut into any occasion in perpetual fashion! You won't find this kind of fabulousness anywhere else: so treat yourself to some high-quality eye-catching fashion at OPUS Fashion.De today!
Discover Timeless yet Fashionable with Opus Fashion.De
Cord Jacket Hesani
Price: €99.99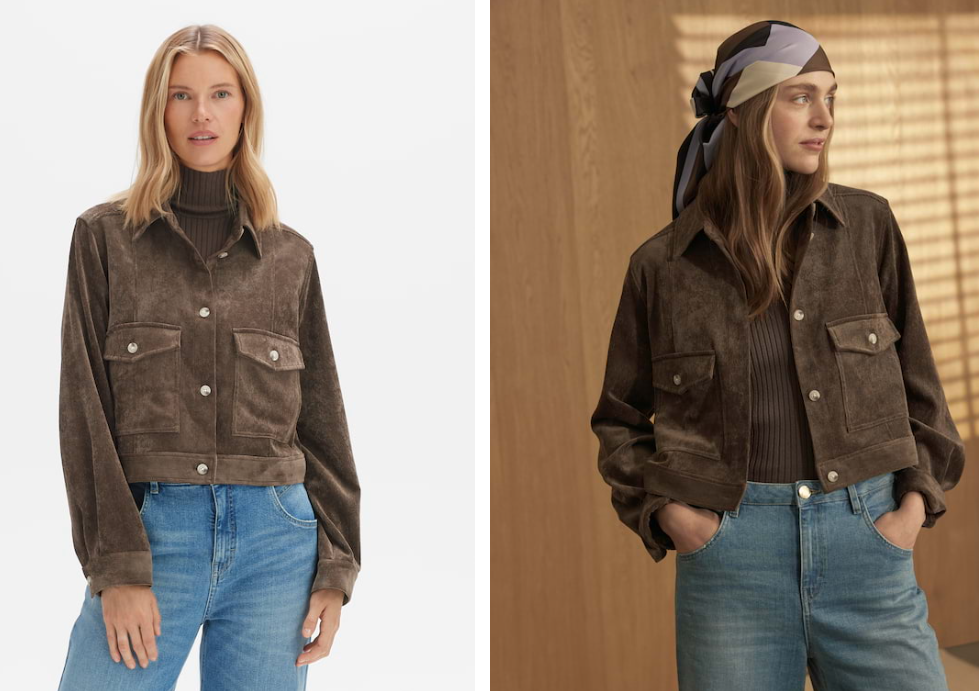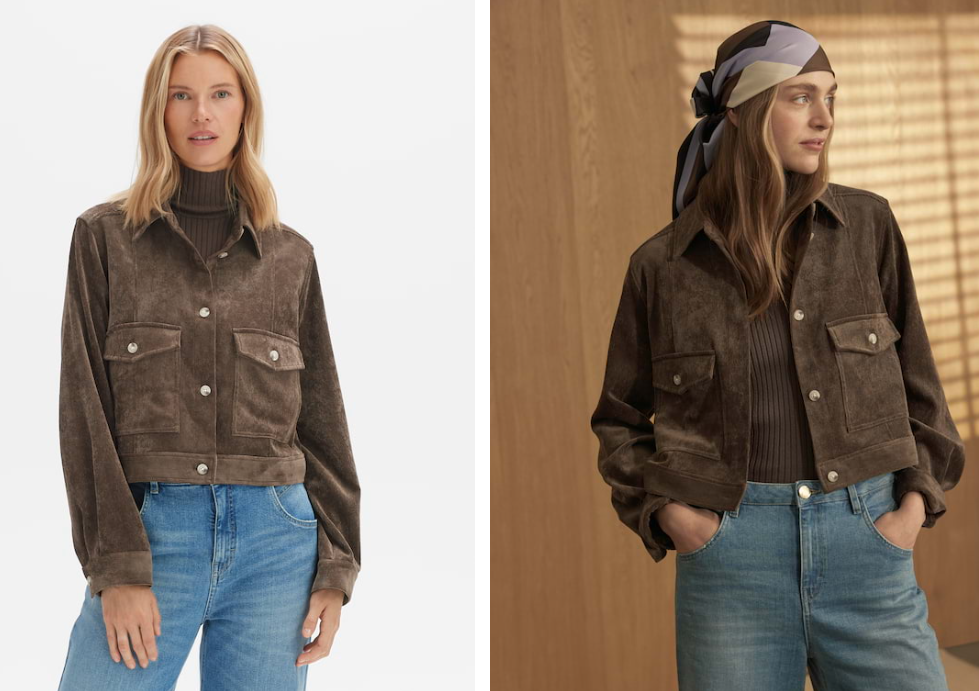 Ready for the changing of seasons? Look no further – this Hesani Cord Jacket is the perfect option! Its baby corduroy construction makes it delightfully soft and cozy. The boxy cut and wide-leg silhouette give it a trendy, sporty vibe too. With its bold buttons and patch pockets, you'll be at the peak of style whether you're indoors or out!
Upgrade your wardrobe today with this stylish number – you won't regret it.
Flared Jeans Edris
Price: €89.99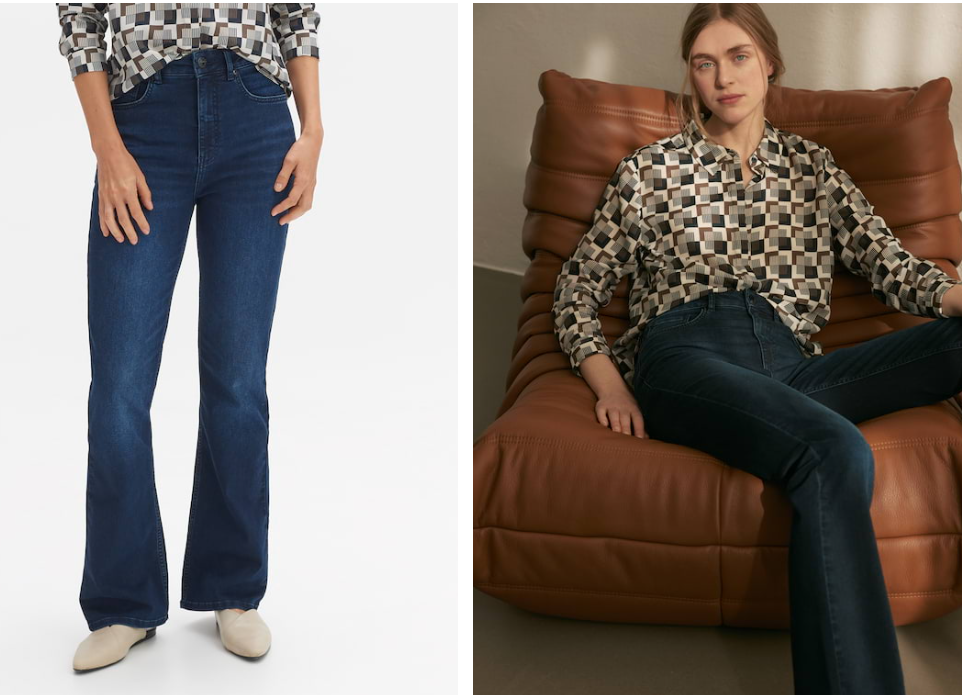 Flared Jeans Edris is the perfect way to look classy and feel comfortable. Stay effortlessly chic with a soft BCI cotton mix, flaunting hefty flared legs that create a gorgeous floor-length silhouette. What's more? You get an authentic vibe from its classic five-pocket design without compromising on comfort – you're sure to never want to take them off!
So order now for that perfect fashionable flare!
Rabani Pleated Skirt
Price: €79.99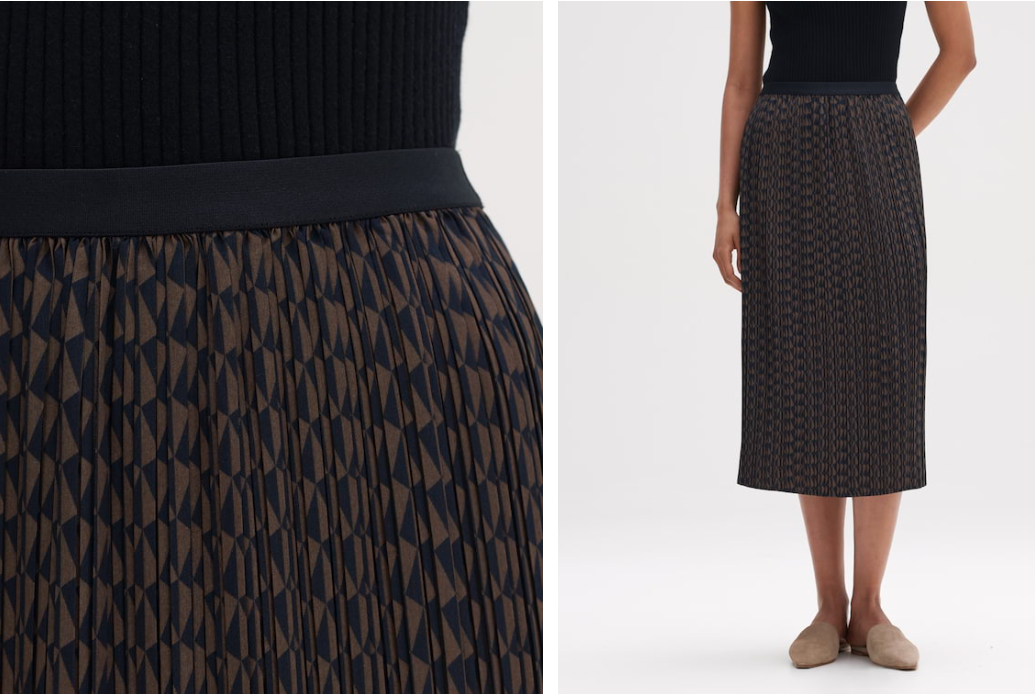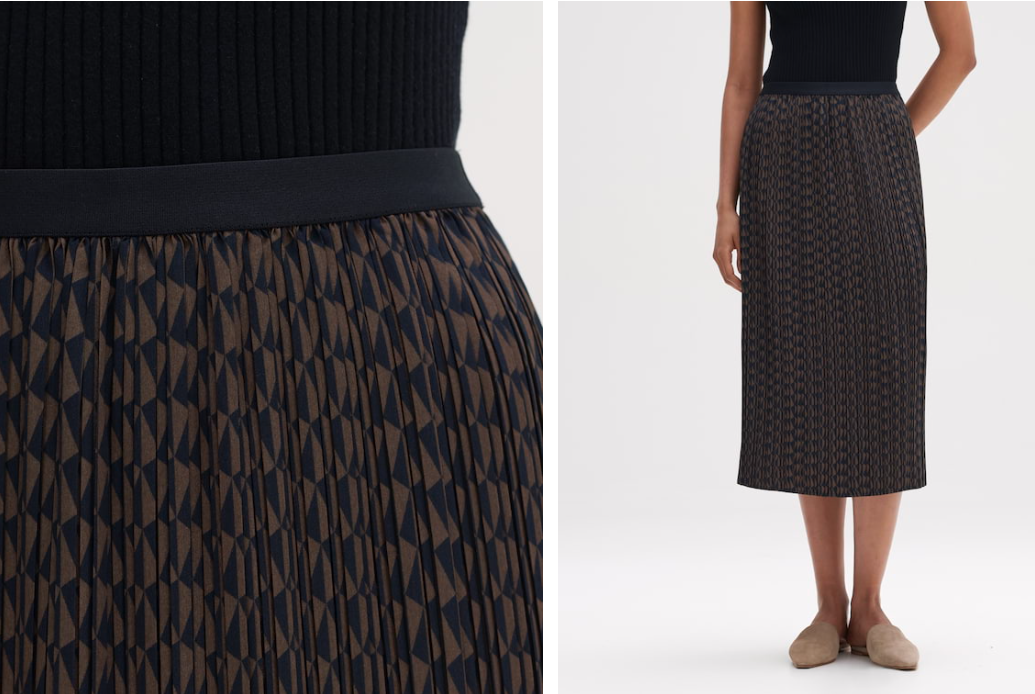 Swing into summer with a light and breezy look! Upgrade your wardrobe with the Rabani pleated skirt, crafted from carefully-pleated fabric for an extra chic style. With its elastic waistband and two-tone structure, you'll be ready to take on the warmest days with a head-turning swagger – all without breaking a sweat!
Add it to your wardrobe today and make every day special!
Adoli Scarf
Price: €29.99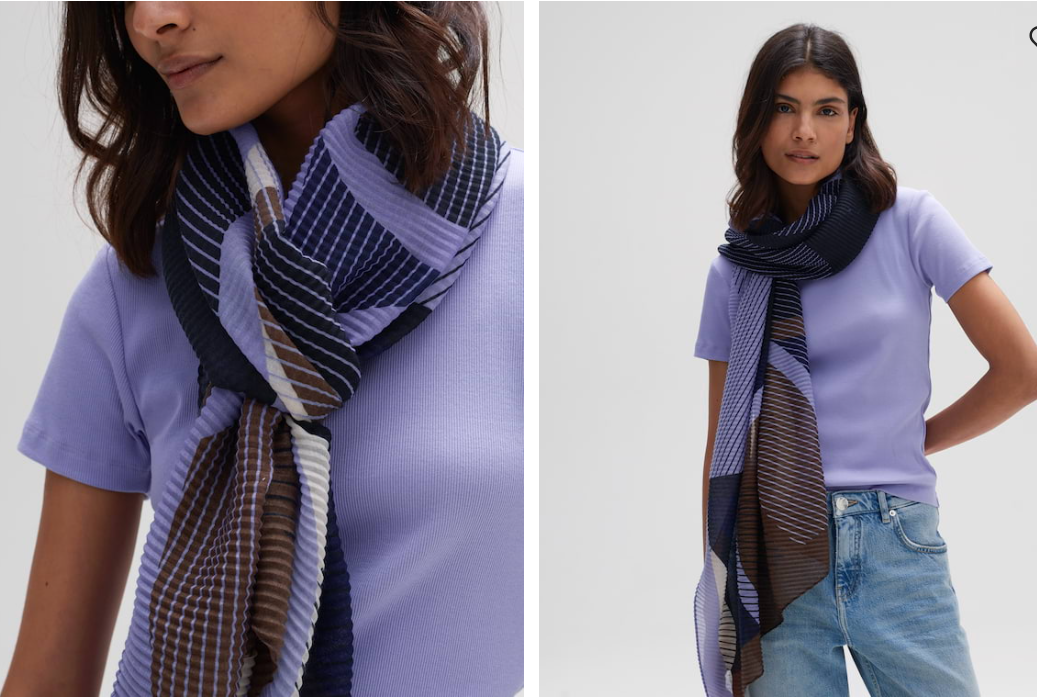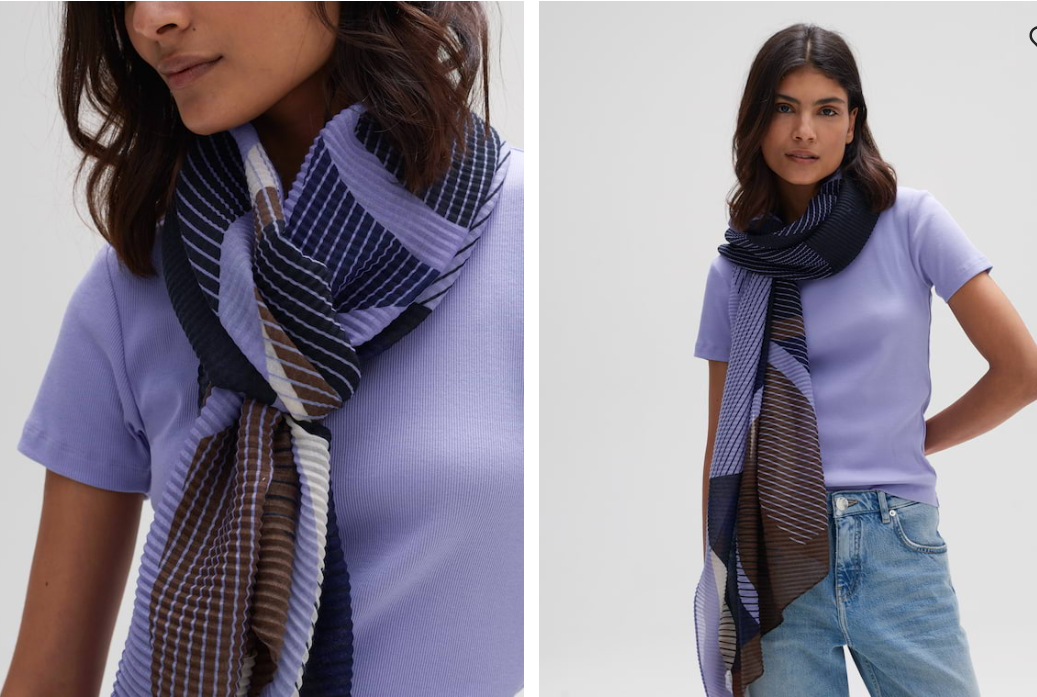 Stay stylish and eco-friendly with the Adoli scarf. Made of recycled polyester, its light fabric is adorned with abstract artwork print and pleats, featuring a large ball print with fine lines that form a grid. Stand out in the crowd wearing this unique piece while making an environmentally conscious decision!
Get your Adoli scarf now and show off your fashion flair!
Knit Sweater Peruso
Price: €79.99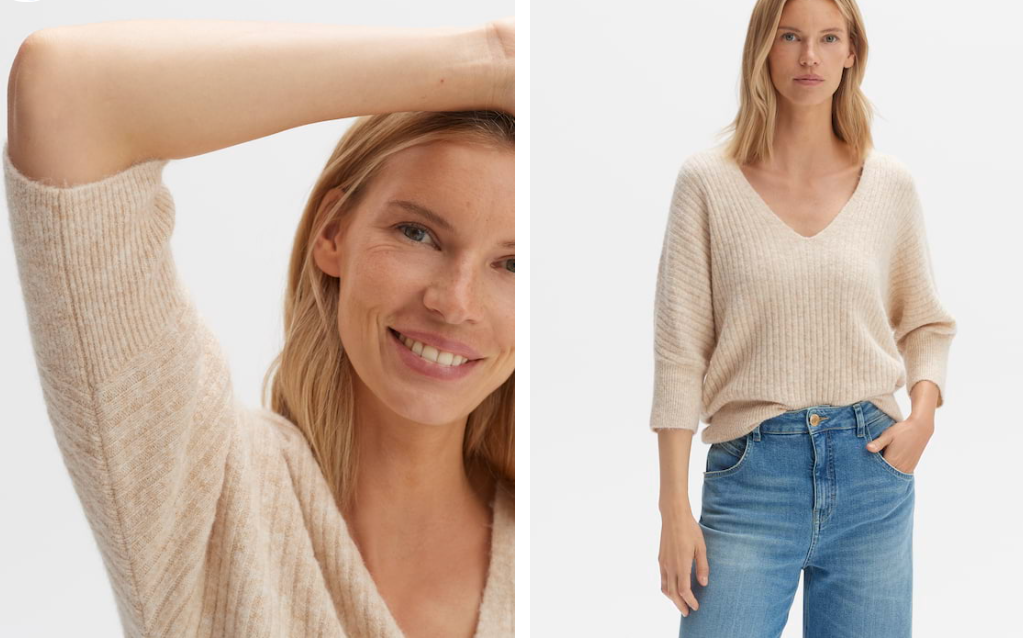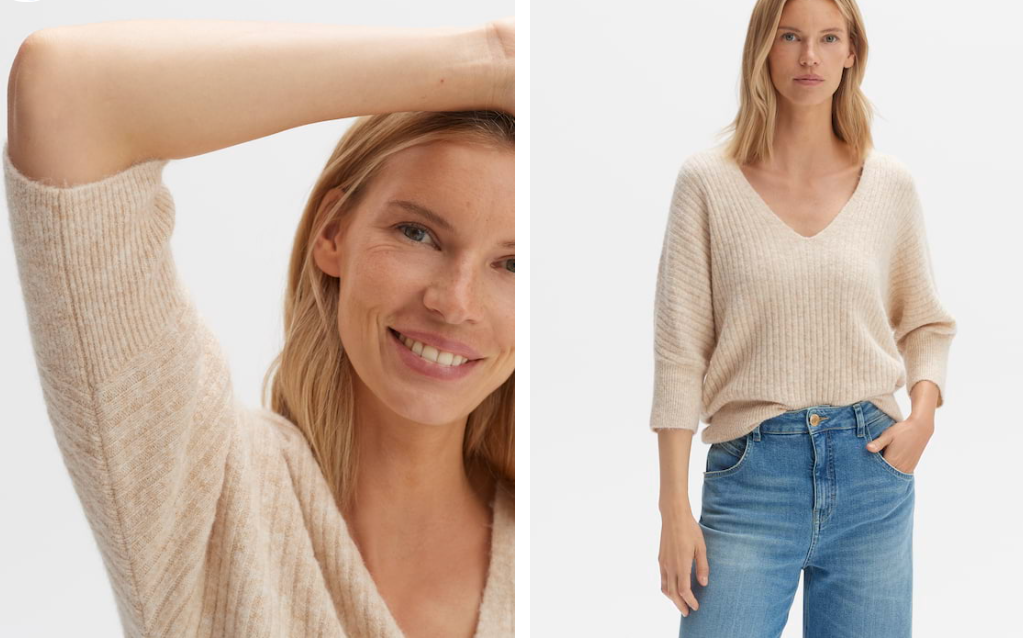 This ultra-cozy Peruso knit sweater is the perfect transitional piece for any wardrobe. Crafted with a wool mix, it features a fluffy grip, ribbed melange look surface, ¾ batwing sleeves, and a wide V-neckline. With its ribbed cuffs and waistband, this sweater will keep you feeling warm and looking stylish all season long.
Don't miss out on this cozy essential – add it to your cart today!
With "Design in motion" always in view and 10% off on your first order, OPUS brings a fresh take on style for the style-conscious woman. Enjoy timeless fashion today – shop OPUS Fashion.De!