Baby and mother products should be designed with the specific needs of both the baby and the mother in mind, ensuring their health and well-being are prioritized. One such brand is Kit & Kin, co-founded by Spice Girl Emma Bunton and Christopher Money, which was born from their struggle to find gentle. They offer eco-friendly products for the children.
This heartfelt mission led to the creation of a natural and sustainable product line, prioritizing both the well-being of families and the health of the planet. By opting for Kit & Kin, consumers actively contribute to environmental protection, as the brand is dedicated to using plant-based, non-toxic ingredients and eco-friendly materials.
Kit and Kin Review to Promote Well-being and Bonding
Reusable Baby Wipes
Price: £11.99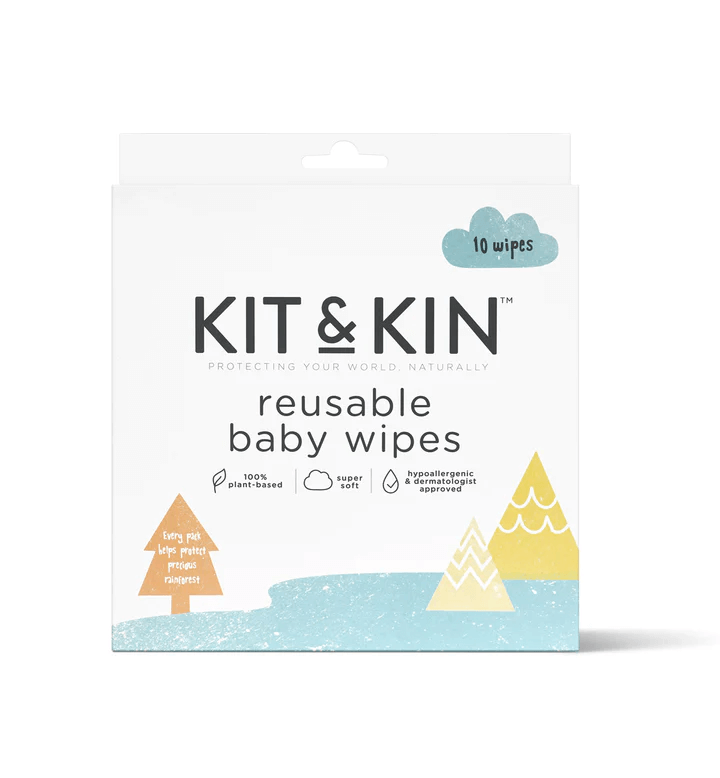 Designed from 100% plant-based materials, these super soft wipes are not only gentle on your baby's skin but also on the environment. Their super absorbent and hypoallergenic properties make them a must-have for every conscientious parent. Join the sustainable parenting revolution and give your baby the gentlest clean while reducing your carbon footprint.
Hand Wash
Price: £6.99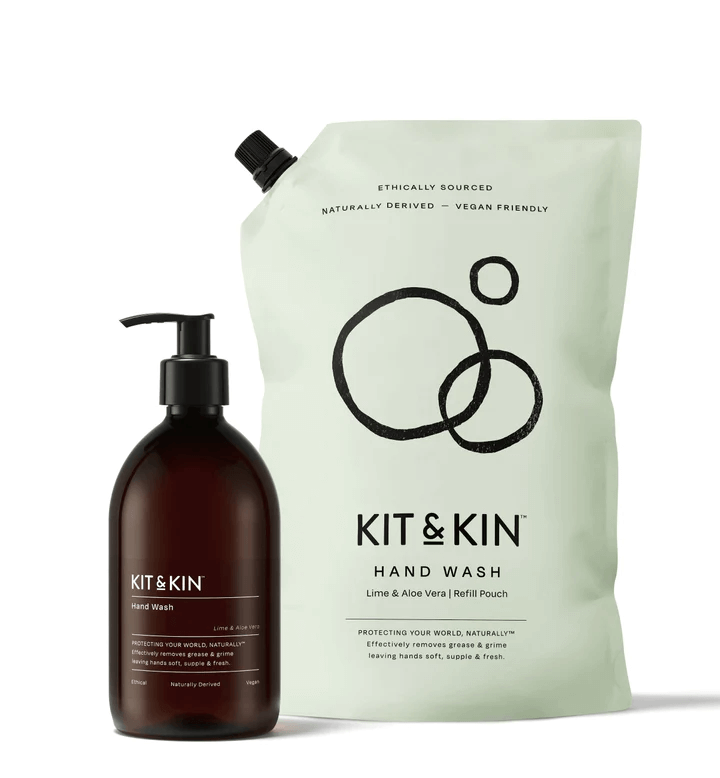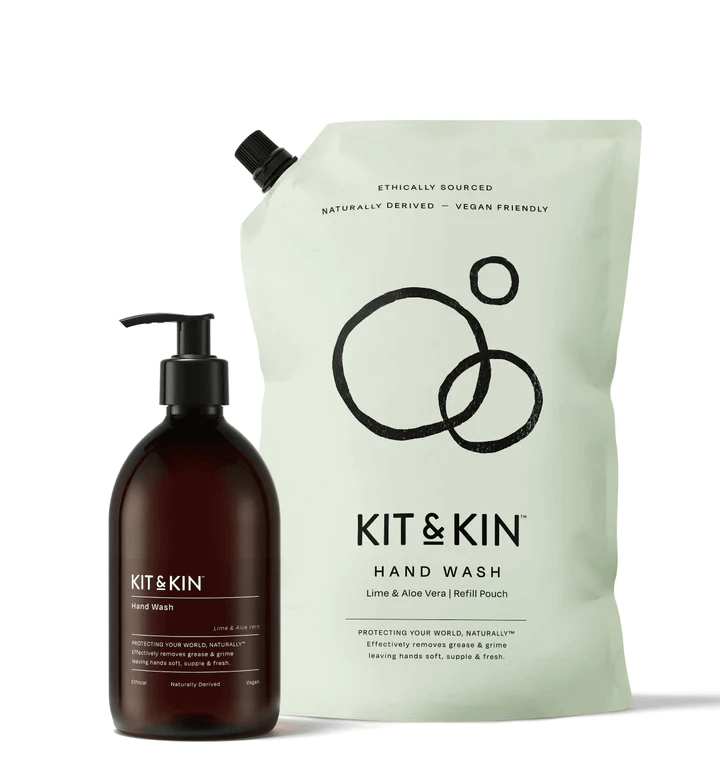 This hand wash contains natural plant-based ingredients. Designed to be gentle on sensitive skin, their non-toxic and vegan formula effectively neutralizes 99.9% of harmful bacteria while leaving your hands feeling supple and fresh. Indulge in the invigorating scent of lime and aloe vera, all while knowing you're making a cruelty-free choice.
Make the switch to gentle and effective hand care today!
Baby Oil
Price: £9.99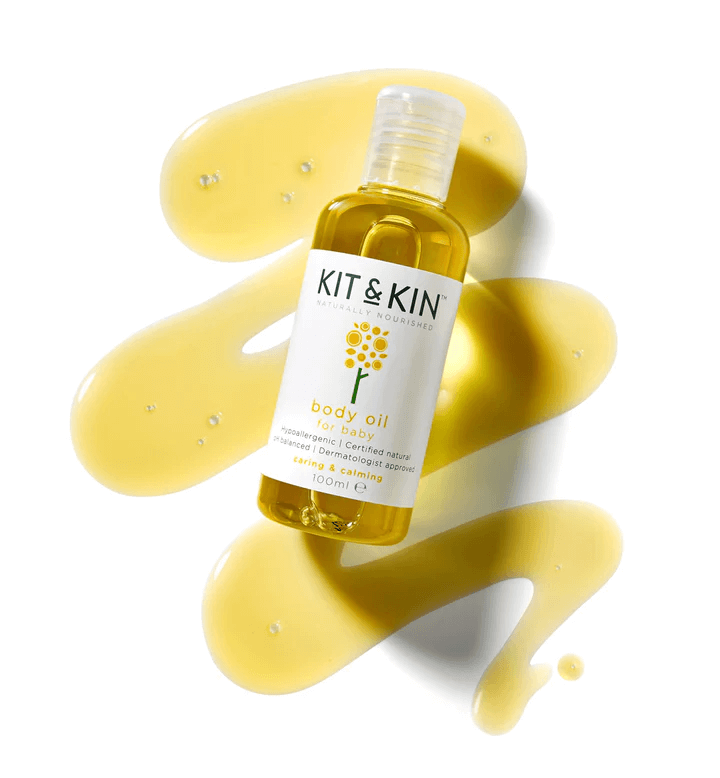 This oil is made with a blend of 12 nourishing oils including jojoba, ginseng, rosehip, apricot, and papaya. Their grease-free formula is designed to keep your baby relaxed and happy while being hypoallergenic and pH-balanced for delicate skin. Dermatologist-approved and certified natural by the Soil Association, their body oil is free from harsh chemicals and synthetic fragrances, harnessing the power of nature for your little one's well-being.
Treat your baby to nature's most okay today!
Body Butter
Price: £11.99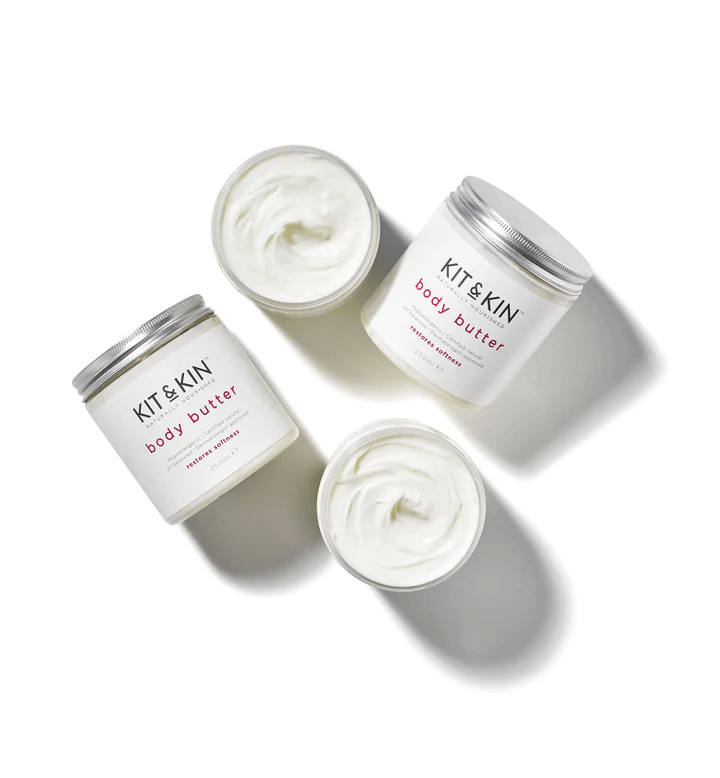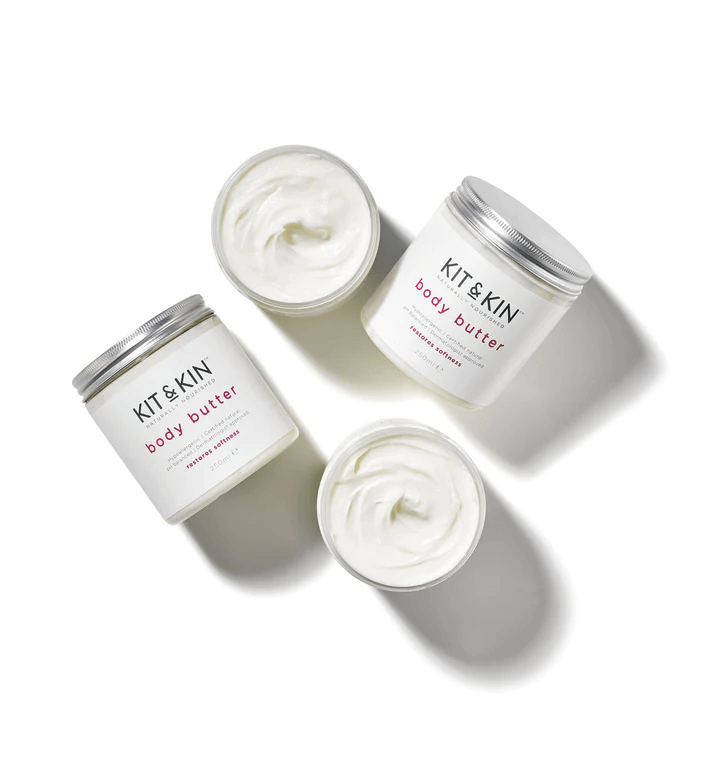 Indulge in luxurious skincare with this nourishing Body Butter, designed to restore softness and hydration. Crafted with a rich whipped formula, this hypoallergenic and certified natural body butter combines a blend of nourishing butter and oils to care for, soothe, and protect dry and sensitive skin.
Treat yourself to the ultimate pampering experience today!
Pregnancy Bundle
Price: £32.00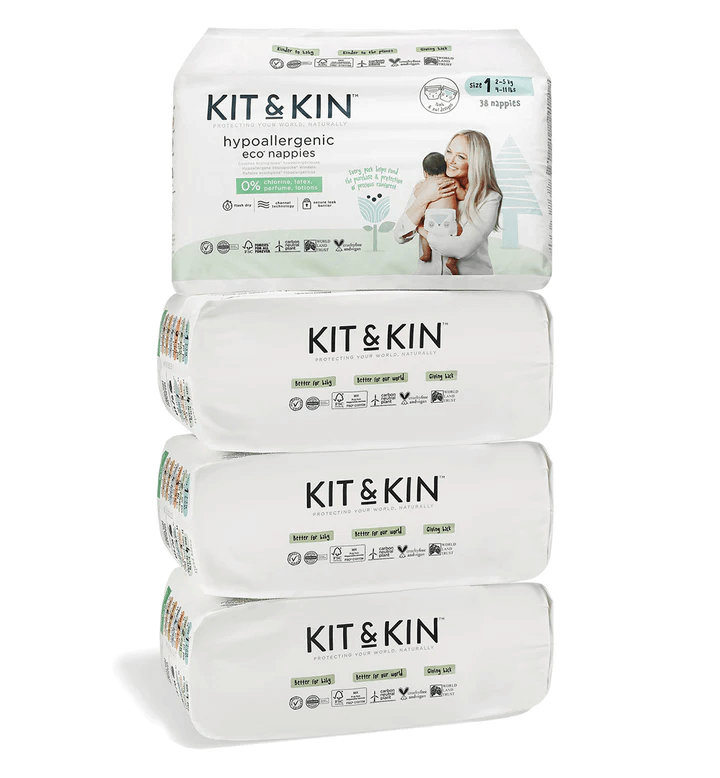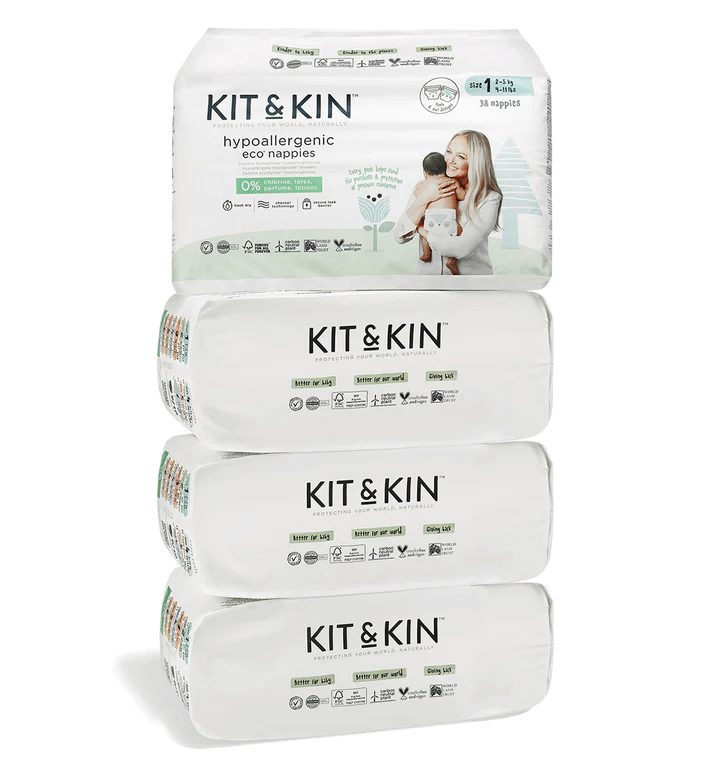 Get ready for your little one's arrival with this Pregnancy Bundle, specially curated to make those early days stress-free. With a month's supply of eco-friendly nappies (including optional biodegradable wipes and sacks), they ensure you're well-equipped from day one.
Try it now and enjoy a seamless, eco-conscious parenting journey!
Start your nurturing journey with Kit and Kin's carefully curated selection, designed to foster a strong bond and promote overall well-being for you and your little one.