Get ready to unleash the Halloween fun with Funny Fuzzy UK's Spook-tacular Savings! Whether it's transforming your pet into a spooky octopus or decking out your home in ghoulish style, they've got it all. Don't miss the chance to make this Howl-O-Ween memorable and affordable. Shop now and save big on pet costumes, decorations, and more from Funny Fuzzy UK.
Funny Fuzzy UK Review | Scary Good Savings
Halloween Pet Transformation Costume Spoof Octopus Dog Costume
Price: Save £16 now £16.99 was £32.99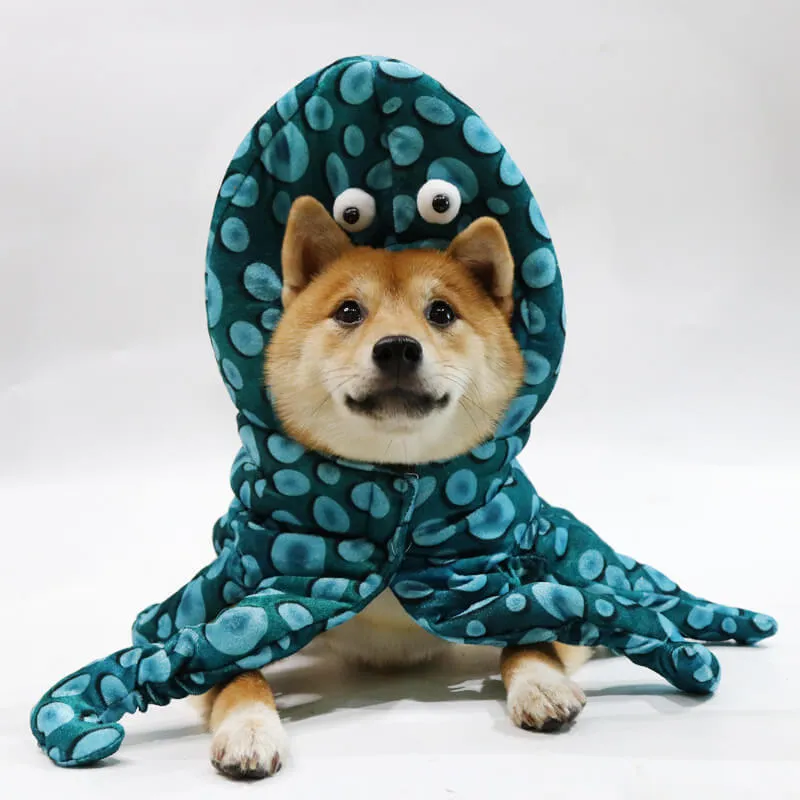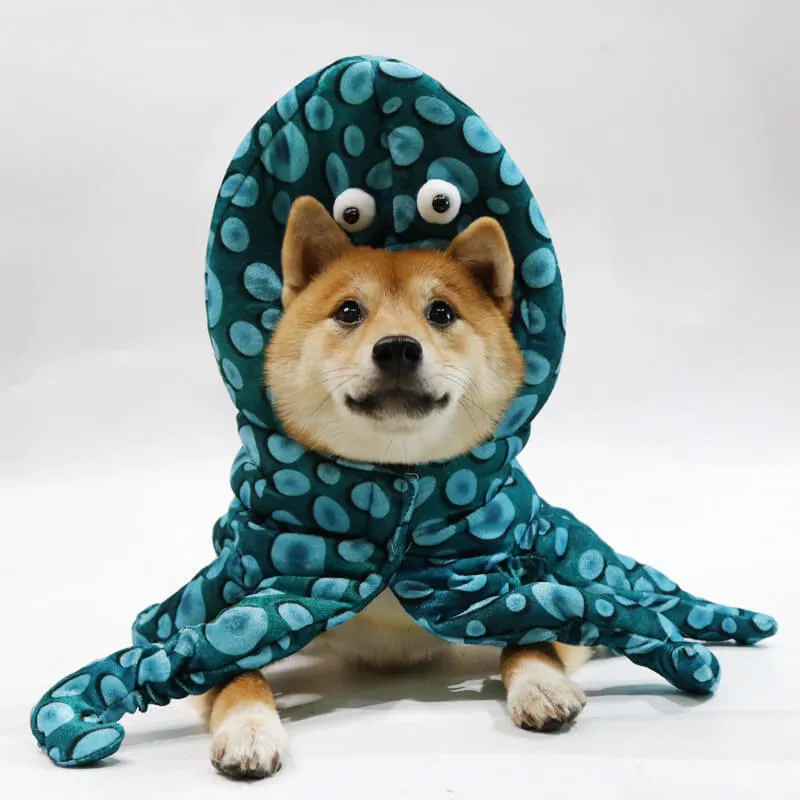 To celebrate the coming of Halloween, children will dress up as various cute ghosts to knock on the door, and pets will also dress up for the festival together. The realistic octopus look is perfect for a Halloween party trick-or-treating with your pet. Made of polyester cloth and realistically drawn, suitable for small to medium pets, the material is machine washable.
Get ready for spooktastic adventures with your pet this Halloween.
Halloween 5 in 1 Pack Gift
Price: Save £37.90 now £49.99 was £87.89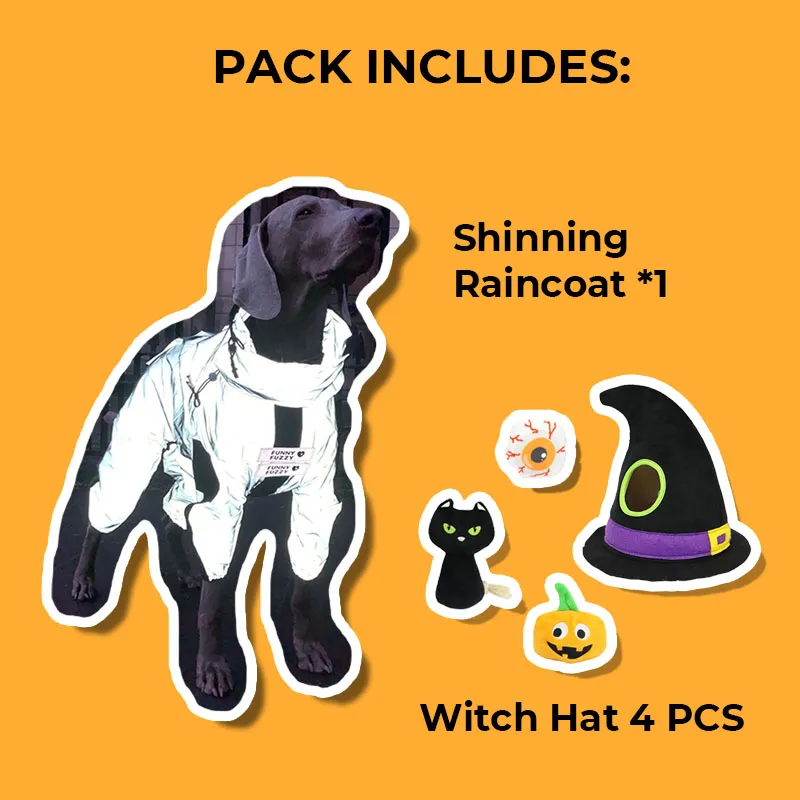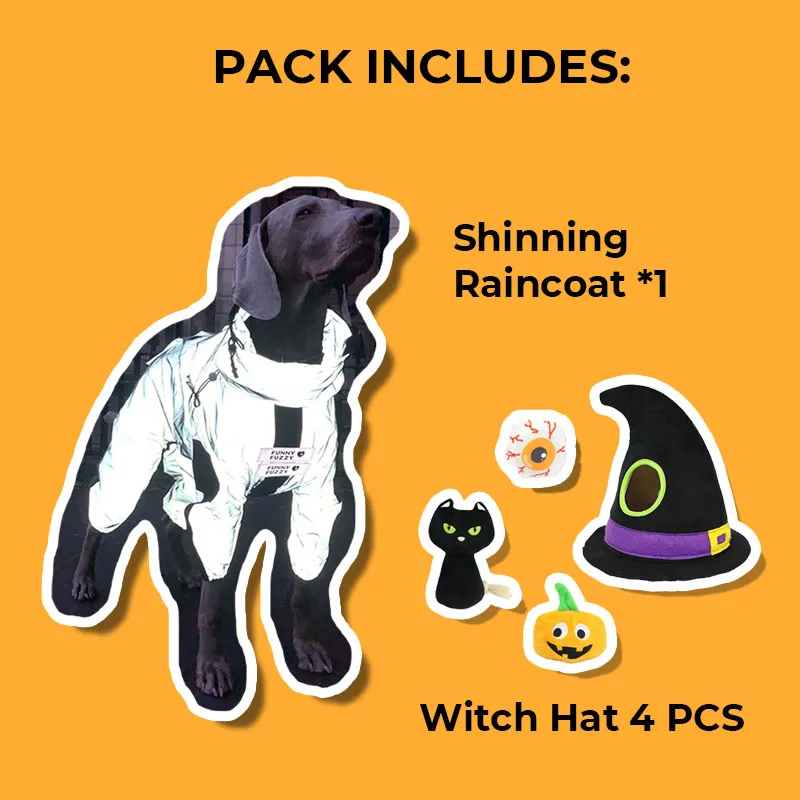 This four-legged dog coat might be on the more expensive side, but it delivers on several factors: it's fully waterproof, has full leg coverage, and is so reflective you almost need sunglasses on to look directly at it in the dark. No dog will be unseen after dusk in this coat, as the entire piece is fully reflective, helping to keep your dog safe when walking on those chilly winter nights.
Keep your pup safe and stylish.
Calming Dog Blanket – Leaf Shape
Price: Save £18 now £39.99 was £57.99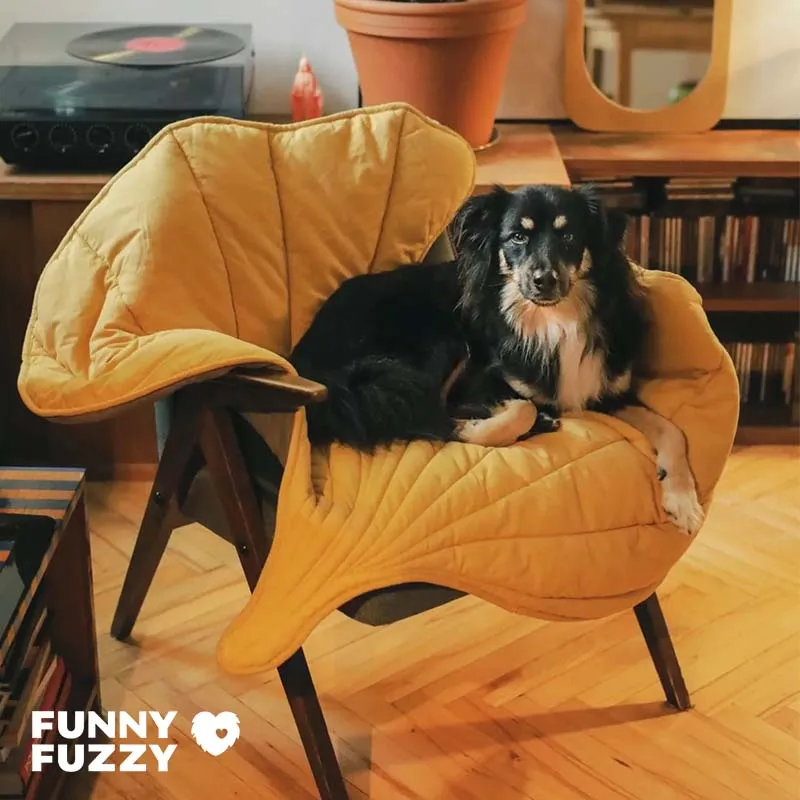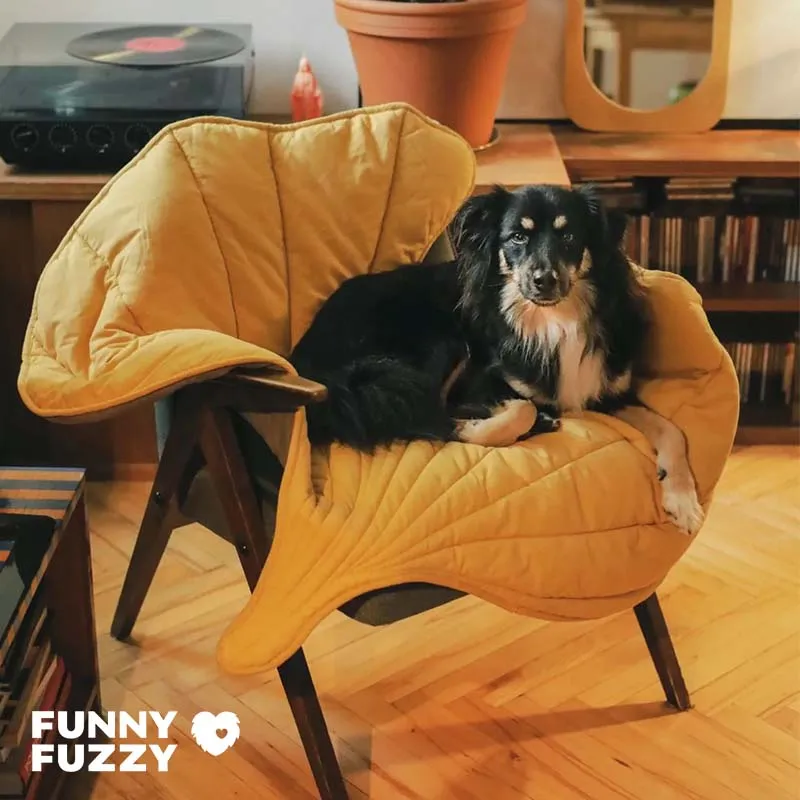 Dogs love jumping and rolling in leaves, it makes them feel pure and happy. This item was designed in a variety of leaf shapes and colors to satisfy the dog's interest in leaves, and they can play with the blanket and drag him anywhere. The cover is made of 100% cotton and is soft to the touch. Make your dogs feel more comfortable calming and warm.
Bring the joy indoors with the Calming Dog Blanket.
Halloween Pumpkin Dog Plush Toy Horrible Home Decoration
Price: Save £10 now £12.99 was £22.99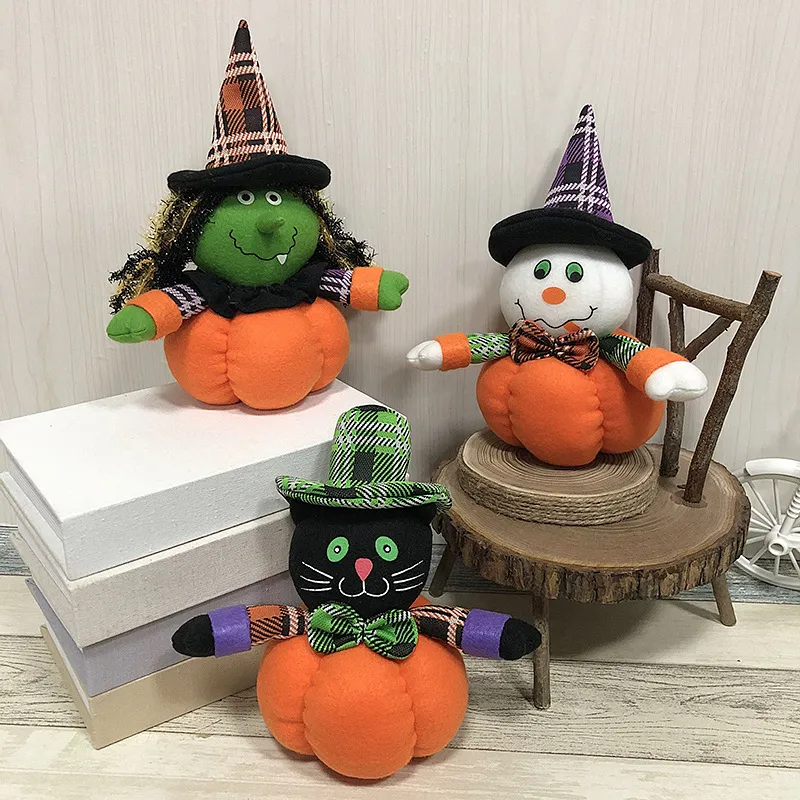 Perfect for adding a spooky touch to your Halloween festivities, this toy is designed with Halloween-themed decor elements such as pumpkins and witches, creating a memorable and festive atmosphere. Featuring a delightful pumpkin design, this toy serves as a charming centerpiece or accent piece for your Halloween decorations. Its vibrant colors and intricate details make it a standout addition to any Halloween display.
Perfect for setting a creepy-cute atmosphere.
Halloween Decoration Fashion Pumpkin Dog Goggles
Price: Save £6 now £9.99 was £15.99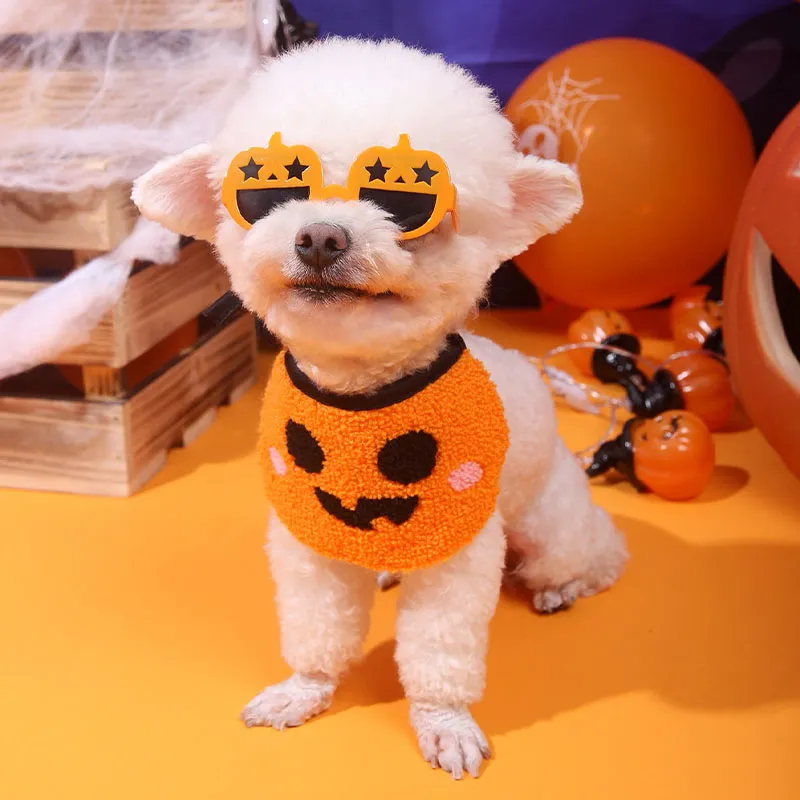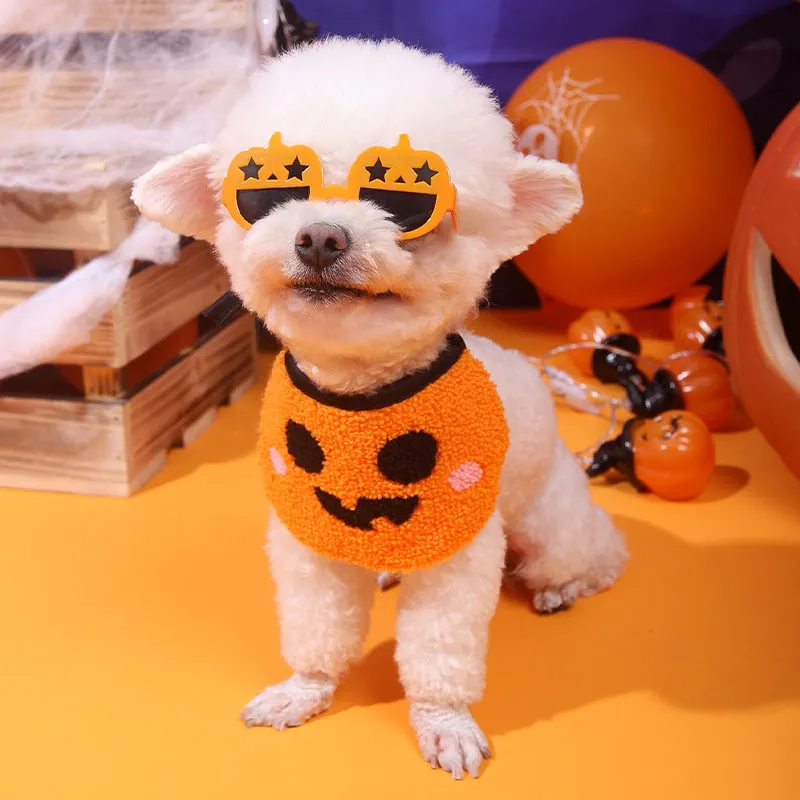 Add a touch of Halloween spirit to your pet's attire with these pumpkin-themed glasses. Dress up your furry friend with these adorable pumpkin-themed glasses, perfect for Halloween or any festive occasion. Capture memorable moments with your pet wearing these cute glasses, ideal for Halloween-themed photoshoots or social media posts.
Dress up your pup in style this Halloween.
Scary good savings await! Don't miss our fang-tastic Halloween Deals!