Unleash Culinary Magic with Expondo CZ's Top-Rated Equipment. Elevate your culinary prowess with a curated selection of high-quality kitchen tools and appliances. From professional grills to state-of-the-art ovens and more, Expondo CZ offers the essentials for chefs and food enthusiasts. Transform your kitchen into a culinary haven, where every dish becomes a masterpiece with the help of our top-rated equipment.
Master Your Kitchen with Expondo CZ's Top Equipment Picks
Popcorn Machine – Red Roof
Price: CZK 7,499.00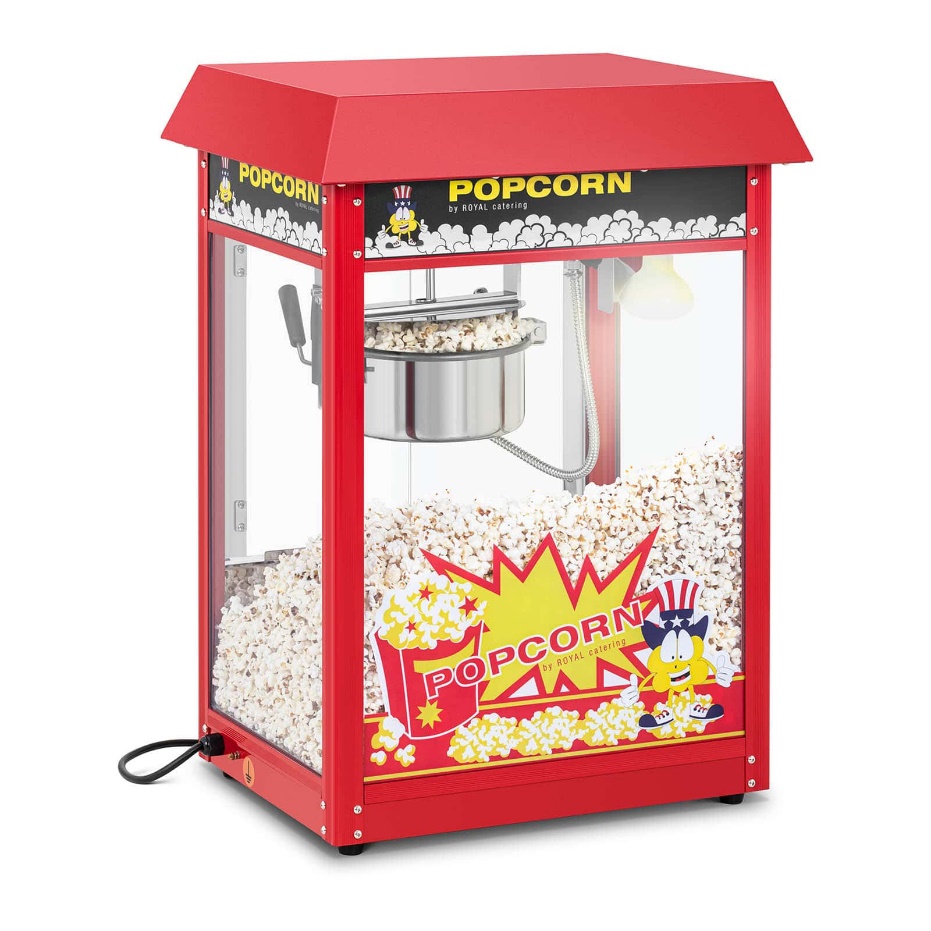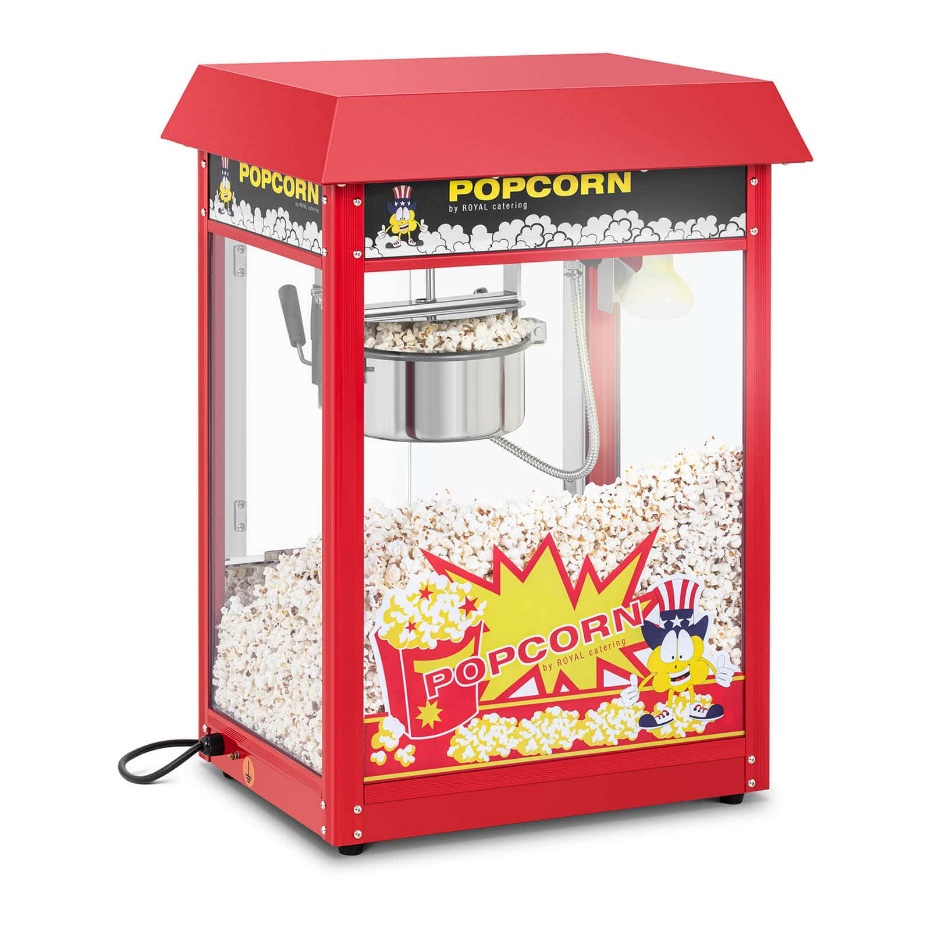 The popcorn machine RCPR-16E manufactured by Royal Catering was specially designed for use in professional gastronomy and its design catches the attention of customers. However, it stands out not only for its elegant appearance with a red roof but also for its beautiful lighting, efficient mixing system, and automatic thermostat. Convince yourself of the benefits of the RCPR-16E popcorn machine and experience an extraordinary popcorn experience – whether at the cinema, at a fair, or festival!
Perfect for cinemas, fairs, and festivals.
Electric grill plate – 55 cm – smooth
Price: CZK 7,199.00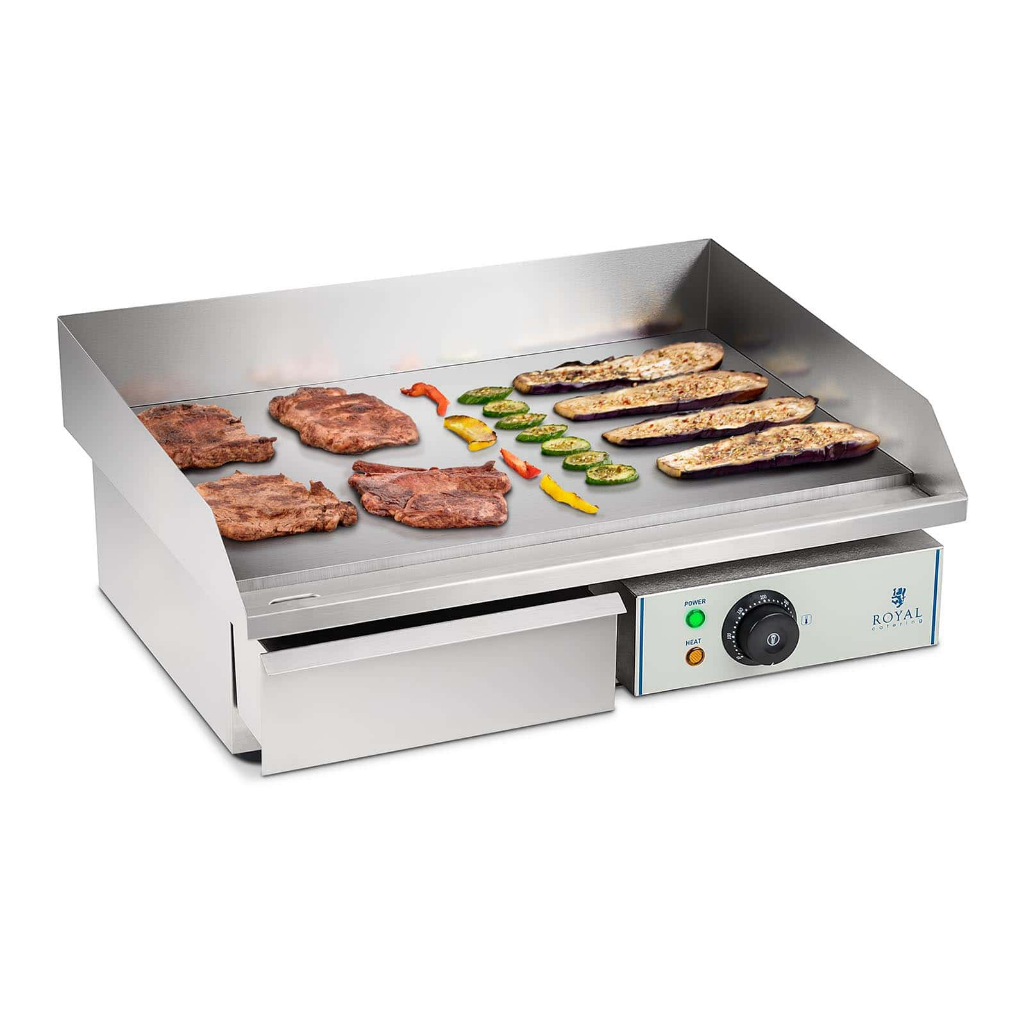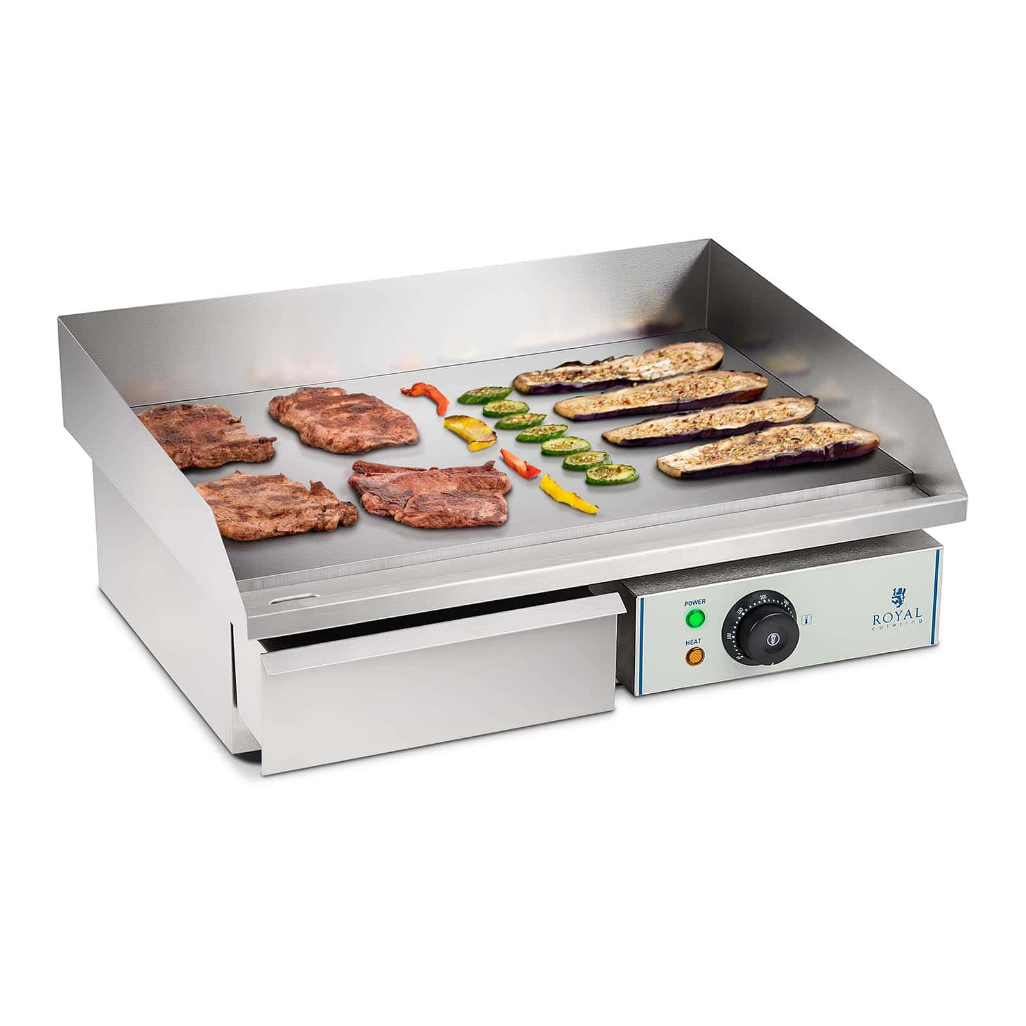 Versatile use – ideal for restaurants, fast food, mobile shops, etc. Uniform heating – the modern heating element transmits the set temperature, which is reliably maintained by a fully automatic thermostat. Efficient preparation – perfectly cooked food thanks to the smooth carbon steel grill plate. Cleanliness – the splash guard ensures a hygienically clean workplace. Easy maintenance – quick cleaning thanks to the removable tank for excess fat/oil.
Pizza oven – 1 chamber – 2000 watts
Price: CZK 6,899.00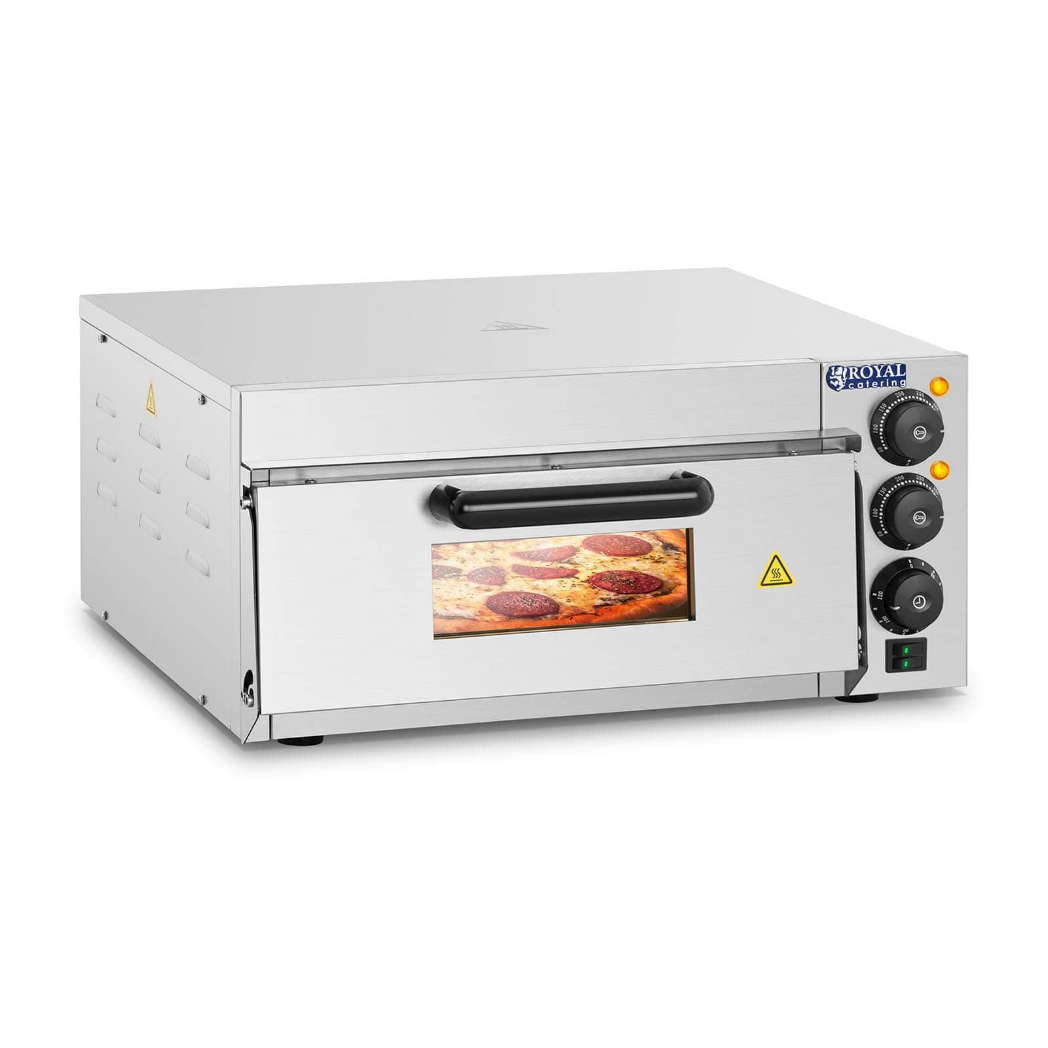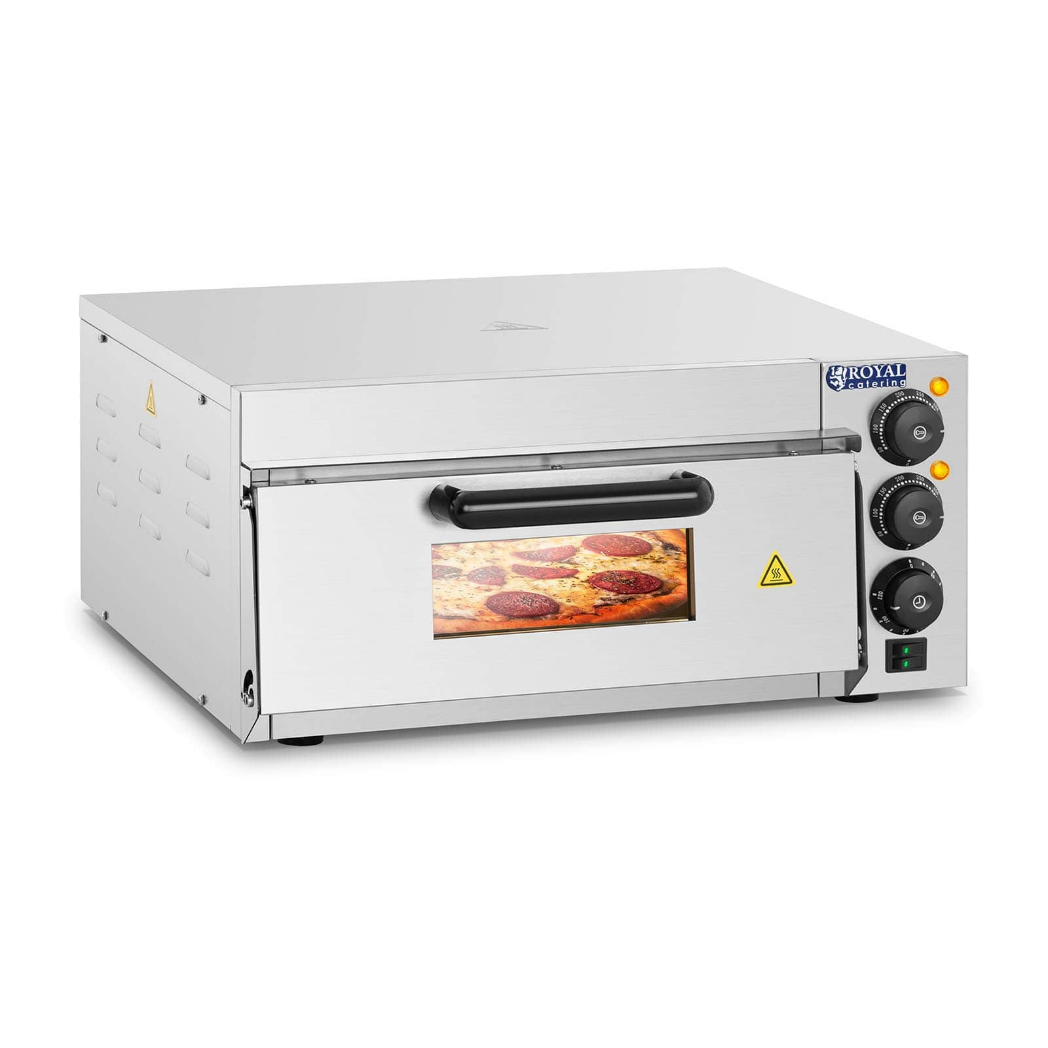 With the RCPO-3000-1PE pizza oven from Royal Catering, you can bake any pizza. At the same time, your coated pizzas are baked until golden and crispy. The oven is also suitable for ready-made pizzas from the freezer box. With tomato sauce, toppings to taste, and melted cheese, pizza in our oven is always a pleasure.
Experience pizza pleasure every time.
Electric fryer
Price: CZK 2,599.00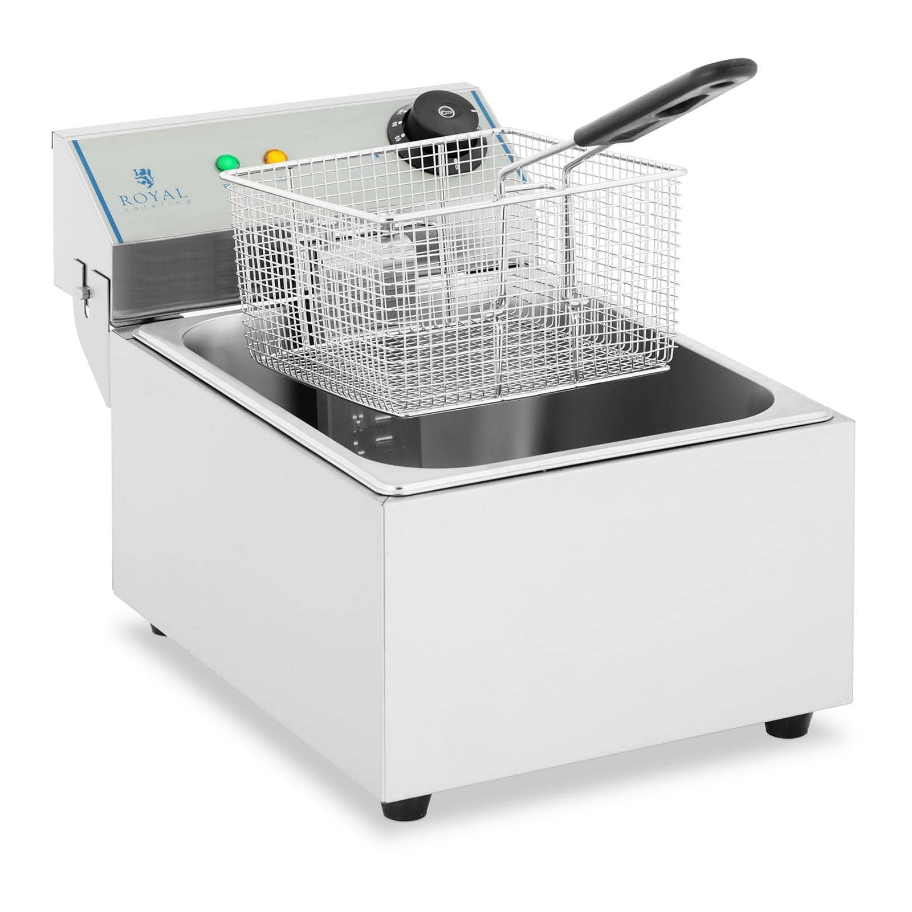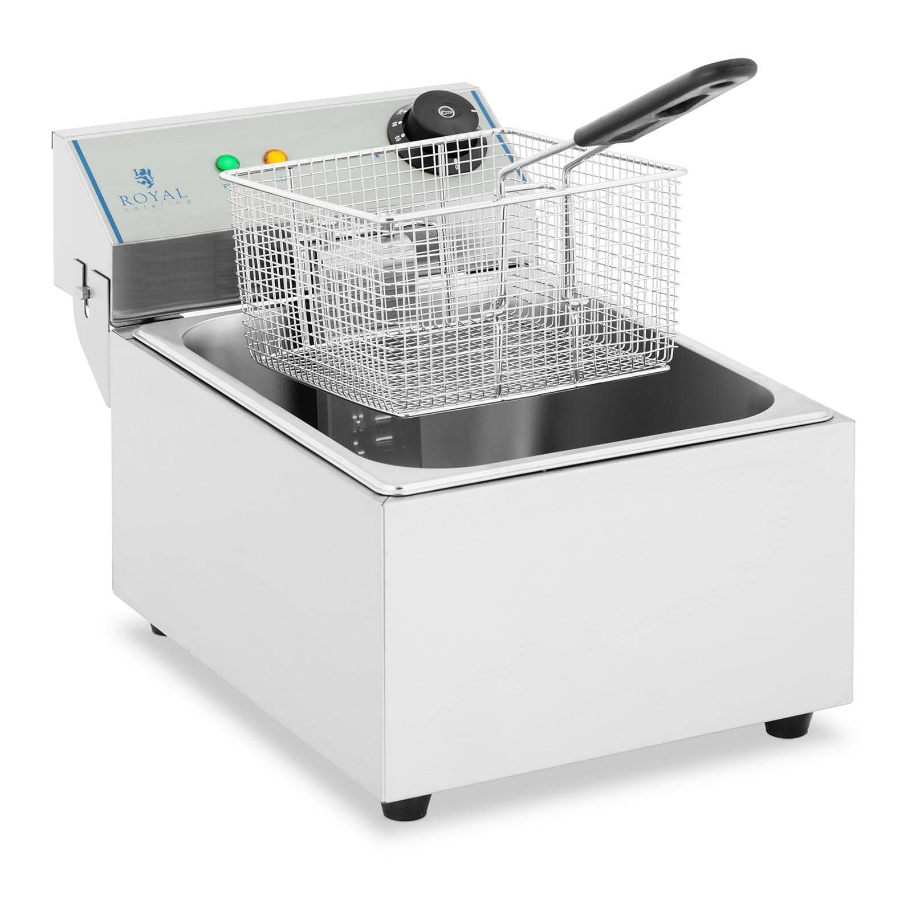 If you want to make many French fries, you will be perfectly equipped with the electric fryer RCEF-10EY-ECO. Thanks to a total volume of 10 liters and a power of 3,500 watts, it will supply guests in a restaurant or at an event in a congress hotel, as well as hungry fans at a large social event in the open air. Royal Catering, your specialist in gastronomic equipment, offers you the perfect fryer for pleasant and convenient food preparation. Make the right decision and fry like a pro!
Fry like a pro with this gastronomic equipment.
Vertical grill – 4-in-1 – 1800 W – 31 L
Price: CZK 3,499.00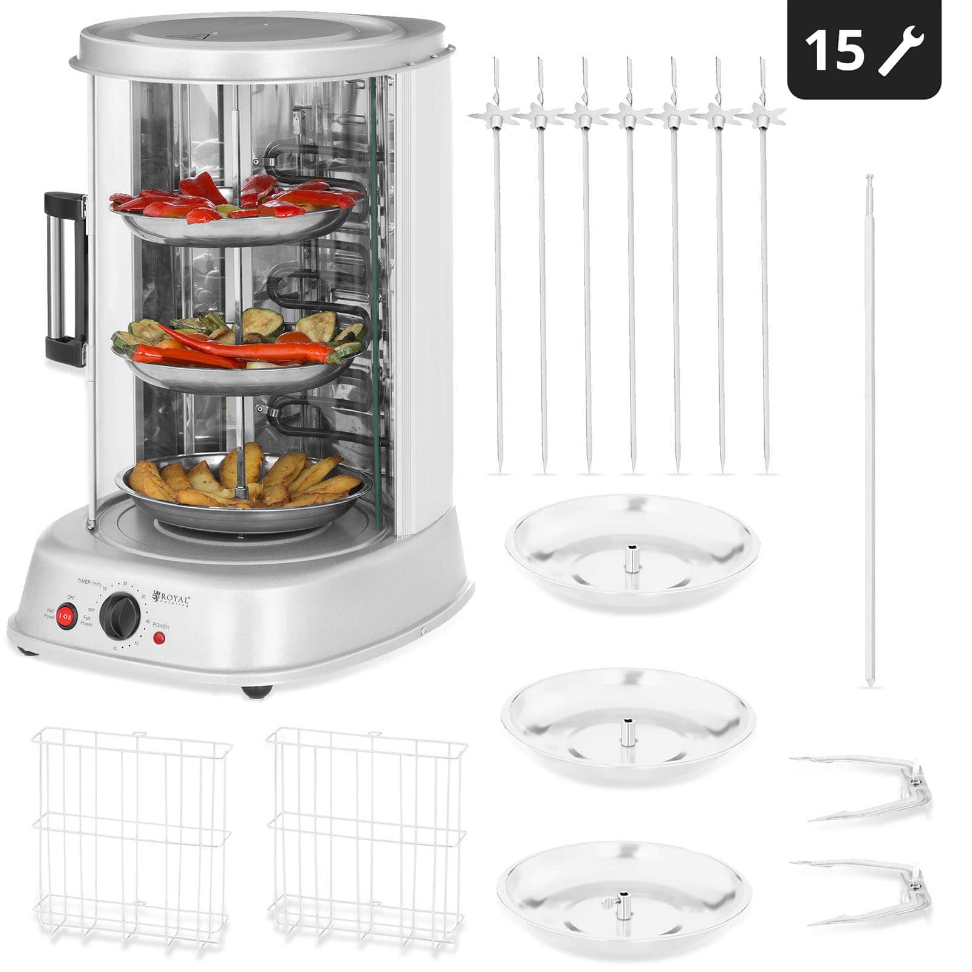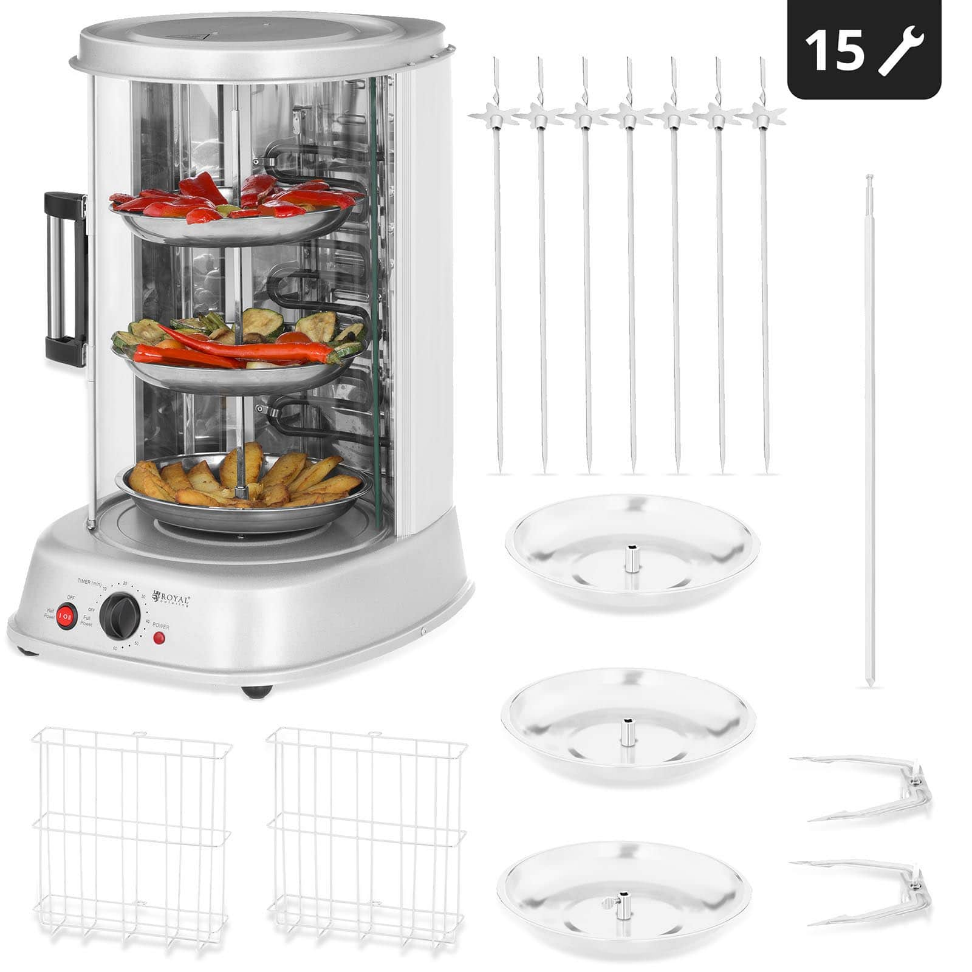 The Royal Catering Vertical Grill is a versatile 4-in-1 appliance boasting 1800 watts of power and a generous 31-litre capacity. This grill excels at roasting and grilling thanks to its unique vertical cooking method. With a range of functions, it's suitable for various recipes, making it a valuable addition to any kitchen.
A valuable addition to any kitchen.
Explore Expondo CZ's hospitality equipment review and discover the key to culinary excellence in your kitchen.