Drucksofa is a company that specializes in the printing of student manuscripts, the printing of final theses, order scripts, and thesis at any time, from anywhere. It offers high quality at a low price, contributes to improving study conditions at universities, and is aimed at prospective high school graduates from all over the world. As an added bonus, you can also upload your high school newspaper and have it printed at low prices. So, if you want your thesis printed at your doorstep at a minimum amount of time and price, Drucksofa DE Offers are here for you.
They have got some amazing voucher codes for those who can not afford high-quality print prices and want something cheaper. Contact the student council or send them an email for coupon codes when you have something to offer. The company is primarily aimed at students and lecturers.
Here are some Unbelievable DruckSofa DE Offers
Stabilo® Fineliner case with 10 pieces
Price: €6.99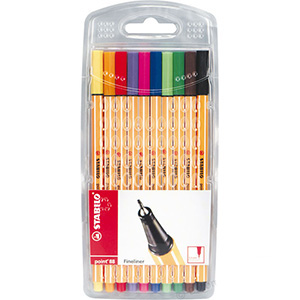 Take a look at the versatile and reliable10-piece Stabilo® Fineliner case. This pen features a hexagonal shaft with white edge stripes, making it perfect for use with rulers and stencils. The 0.4 mm line width is ideal for detailed work, and the 10 vibrant colors in the case will make your work pop!
With this, you can always find the perfect shade for your project!
Binder
Price: €4.49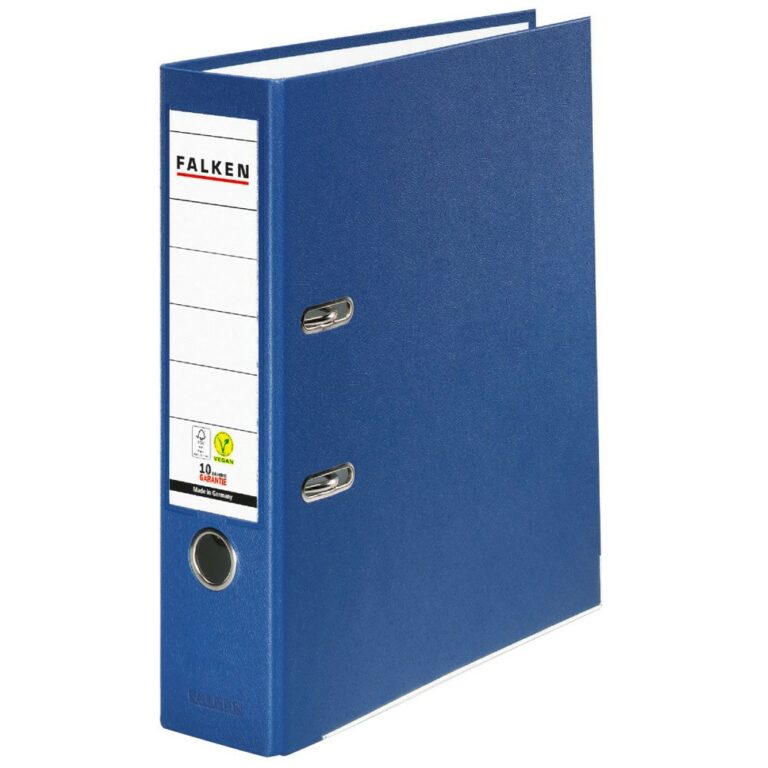 Looking for an attractive and durable binder to organize your paperwork? Look no further than this Falken PP-Color plastic file folder, made in Germany. This 8 cm wide DIN A4 binder is perfect for storing important documents, and its colorful design will brighten up any office space. Your new favorite way to organize your documents. The best part? It's available in a variety of colors, so you can choose the perfect one to match your style.
Get your Binder today and see the difference it makes in your life!
The Thermal Binding
Price: €2.49 (starting)
Drucksofa's Thermal Binding is the perfect way to give your printed matter a simple and professional look. This affordable binding method gives your documents a high-quality appearance and is perfect for a wide variety of print products. Fast, reliable, and easy to use, Drucksofa's thermal binding services are the perfect way to give your documents that extra edge.
So why not try Drucksofa's Thermal Binding today? You won't be disappointed!
Spiral Binding
(Starting at €2.99)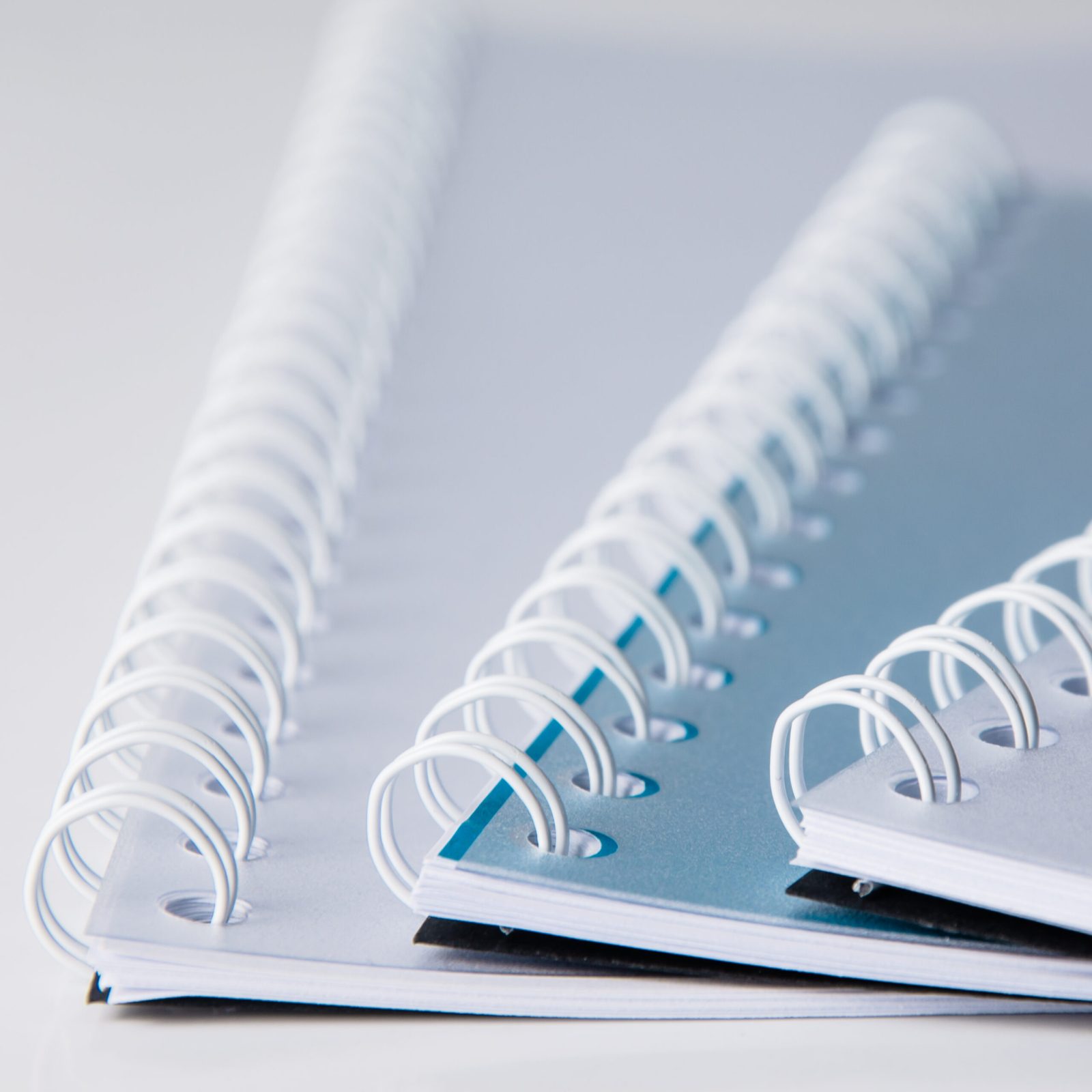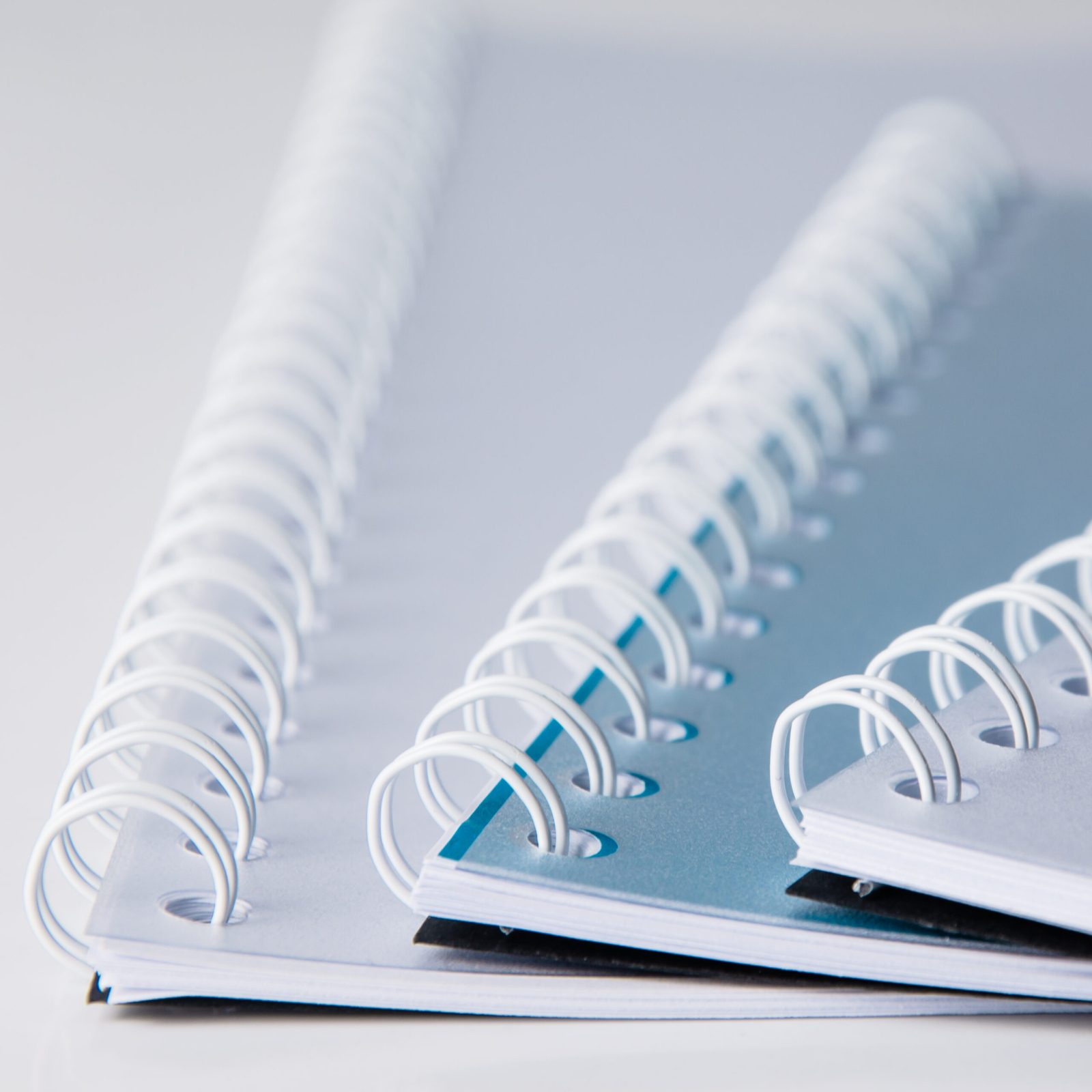 Spiral binding is one of the most popular and versatile methods of binding. It allows pages to be turned 360°, lies flat on the table, and saves space. This makes it ideal for use in presentations, manuals, reports, and other documents where readability is important. The silver or white spiral wire comb binding gives a professional and stylish finish to your document.
A modern and stylish way to bind your documents!
Have A5 Printed Document
Paperback from €4.99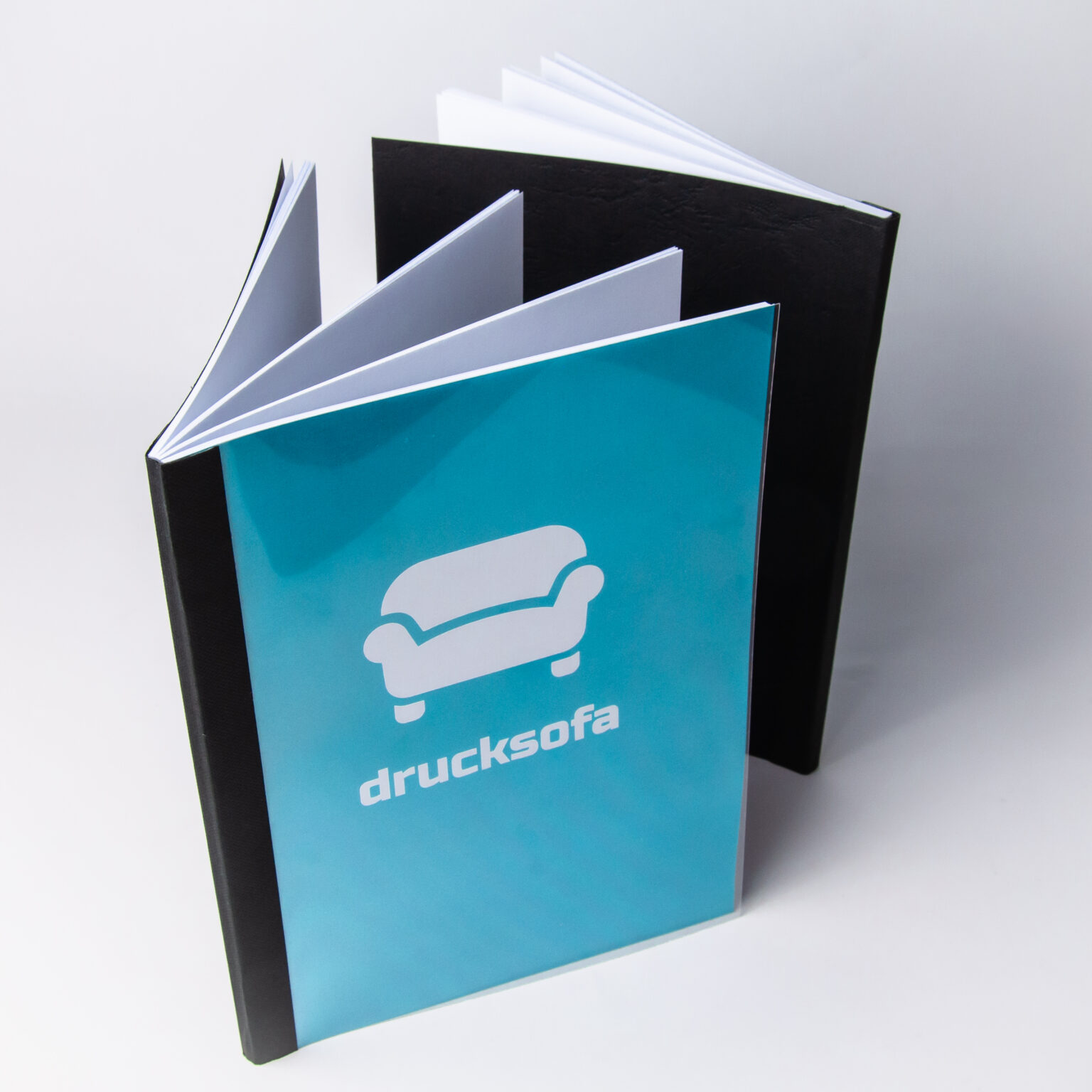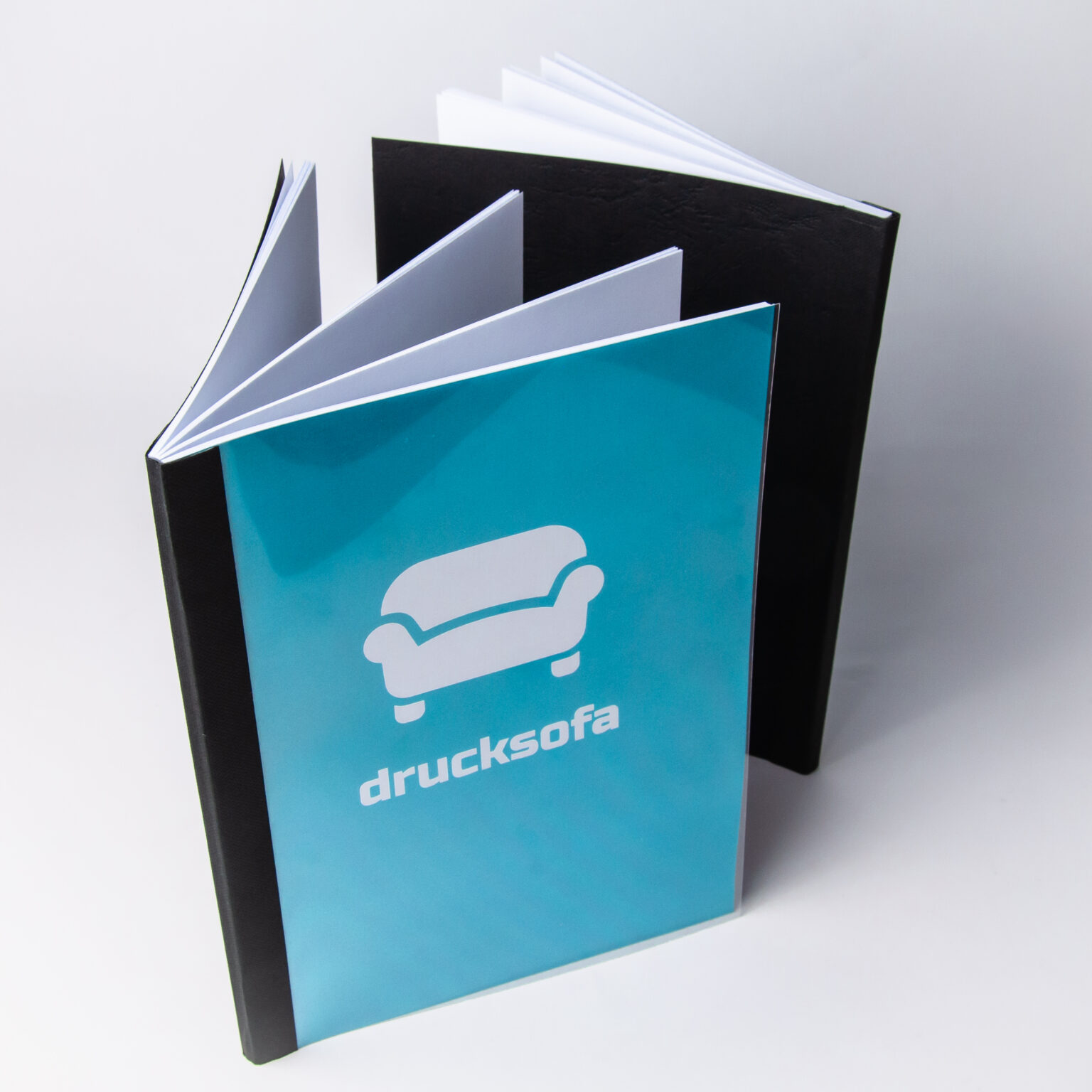 A5-sized printing is extremely versatile and handy, especially when you need to print documents that need to be portable. Whether you need paperbacks, scripts, recipe books, or individual pages, A5 color printing can do it all. And because they use recycled paper, it's also environmentally friendly. Simply place your order online and have your printed products delivered to your door.
So don't wait any longer, order your A5 prints today from Drucksofa DE!