The beauty industry is evolving day by day and as a woman, it is important to know about the latest products trending in the market. Cloud10 beauty offers the latest and trendy makeup, hair, and skincare products. From lipsticks to eyeshadows, you can find all the latest makeup trends at Cloud10 Beauty. They offer top brands like Loreal, Maybelline, Revlon, etc. at affordable prices. So, if you are looking for affordable and quality beauty products, then Cloud 10 Beauty should be your last resort
Cloud10 Beauty focuses on trending beauty products. Also, they offer easy one-click ordering and fast delivery. With a wide range of brands and products available, Cloud 10Beauty has something for everyone. Whether you're looking for a new mascara or want to try out the latest face oil, Cloud 10Beauty has you covered. Check Cloud10 Beauty's exclusive 40% discount on Vita Liberta products here.
Cloud10 Beauty Discounts On Your Favorite Brand
Vita Liberata Self-Tanning Anti Age Serum
Price: was € 33.95 EUR now € 20.37 EUR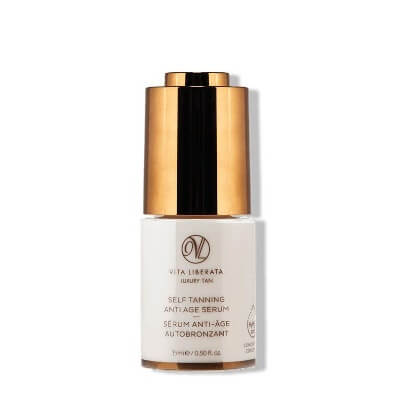 The Vita Liberata Self-Tanning Anti Age Serum is a multi-tasking miracle that will give you the perfect sun-kissed glow while also fighting the signs of aging. This serum uses organic self-tanning agents to give you a natural-looking tan, while peptides and antioxidants work to reduce the appearance of wrinkles and fine lines. Additionally, your skin will look smoother, firmer, and more youthful after using this serum! This powerful tanning serum hydrates and nourishes the skin while delivering a streak-free, natural-looking tan.
Get younger-looking skin that is bronzed and glowing all year round.
Vita Liberata Fabulous Self Tanning Gradual Lotion
Price: was € 15.95 EUR now € 11.96 EUR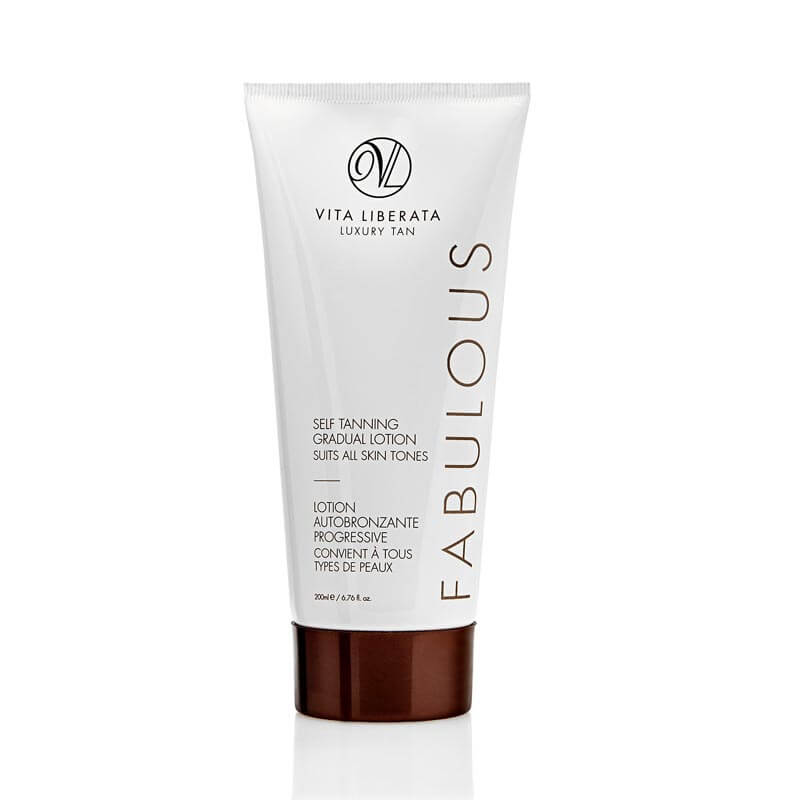 Gradual tanning is the best way to get a beautiful, natural-looking tan that lasts. Vita Liberata's Fabulous Self-Tanning Gradual Lotion will help you achieve the perfect golden glow without exposing your skin to harmful UV rays. Also, Vita Liberata Fabulous Self-Tanning Gradual Lotion is a gradual tan lotion that provides an even, sun-kissed glow without the streakiness or mess associated with other tanners.
Leaving your skin with a beautiful, natural-looking bronzed complexion – Grab yours with amazing discounts
Vita Liberata Heavenly Elixir + FREE Tanning Mitt
Price: was € 37.50 EUR now € 22.50 EUR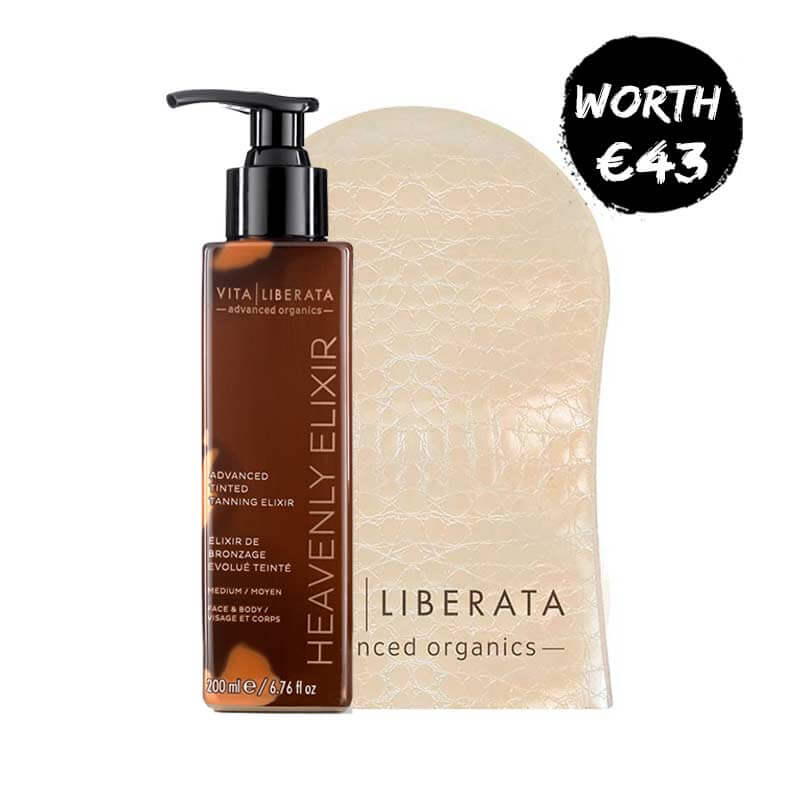 The Vita Liberata Heavenly Elixir is a luxurious cocoa-scented hydrating self-tan for the face and body. The light, creamy texture ensures an easy and even application every time. In addition, the tanning elixir contains natural ingredients such as aloe vera, chamomile, and green tea. That not only hydrates and soothes but prompts a healthy and golden glow. Plus, it's free from synthetic dyes. Discover the latest Vita Liberata innovation with Heavenly Elixir
Delivers you an intense, long-lasting tan with a flawless complexion
Vita Liberata Ten Minute Tan
Price: € 31.95 EUR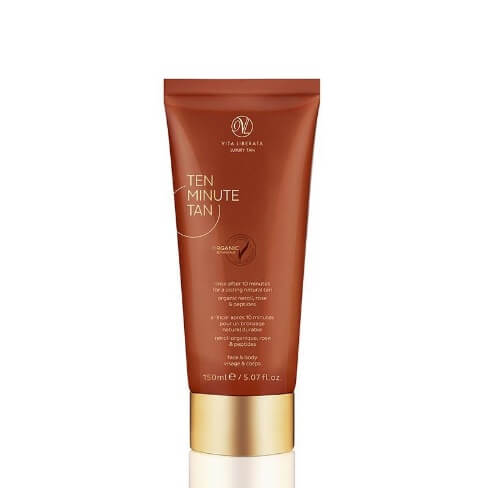 What could be better than a gorgeous, natural-looking tan in just ten minutes? Introducing the world's fastest tan! Vita Liberata Ten Minute Tan is a revolutionary new product that allows you to achieve a natural-looking, sun-kissed glow in just ten minutes.  Plus, the formula contains color-correcting technology that counteracts any redness or orange tones. Which gives you a perfectly bronzed complexion every time. Therefore, no more sunscreens – Just self-tanning products from Vita Liberata.