At Bomen Bezorgd NL, they invite you to embark on a journey where greenery meets opulence. They're your gateway to a world of lush, vibrant gardens delivered to your doorstep. Their commitment to quality and excellence ensures that every tree they deliver is a masterpiece of nature, cultivated with care and precision.
Whether you're looking to transform your garden, create a serene oasis, or enhance your outdoor living space, Bomen Bezorgd NL offers a wide selection of trees to suit your desires. Experience the convenience of unboxing beauty, get rooted in luxury, and make Bomen Bezorgd NL your trusted companion in bringing the splendor of the outdoors into your life.
Sprout Your Garden's Potential with Bomen Bezorgd NL
Bulb laurel Otto Luyken 120 cm trunk height
Price: €89.95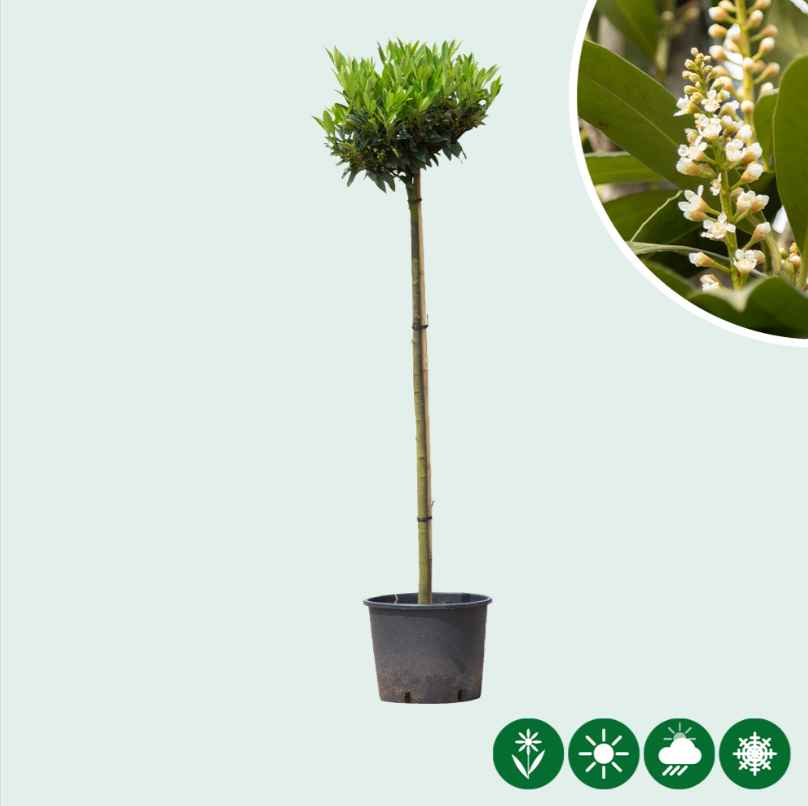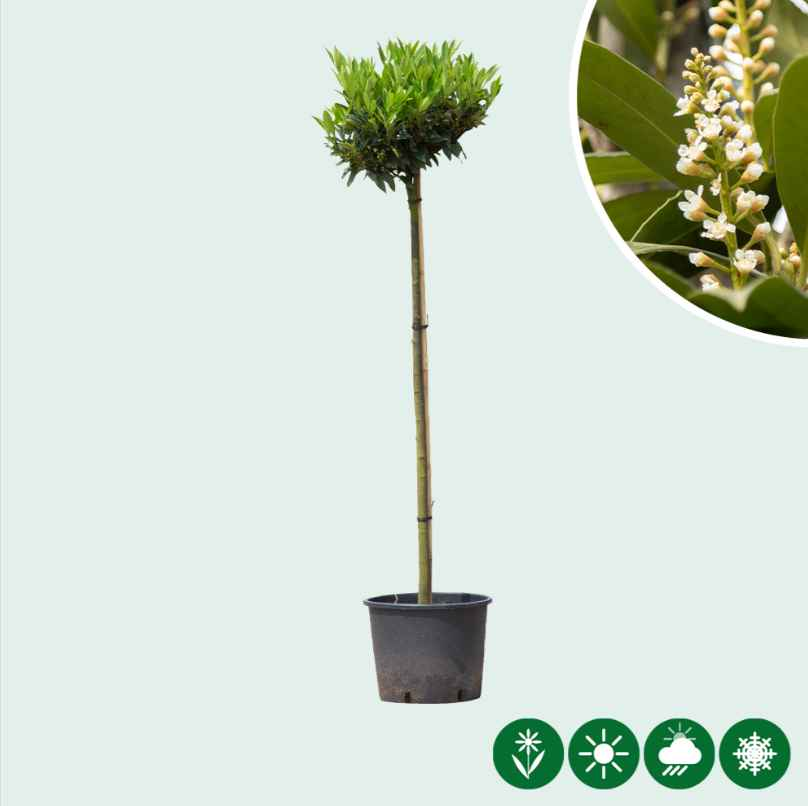 The bulb of cherry laurel is a tree that is increasingly seen in Dutch gardens. The laurel bulb brings a lot of atmosphere to the garden. This is because it retains its leaves in winter, keeping it green all year round. The cherry laurel bulb is a tree grafted onto a trunk and is available in different trunk heights.
Adorn your garden with this graceful tree.
Scarlet oak
Price: €159.95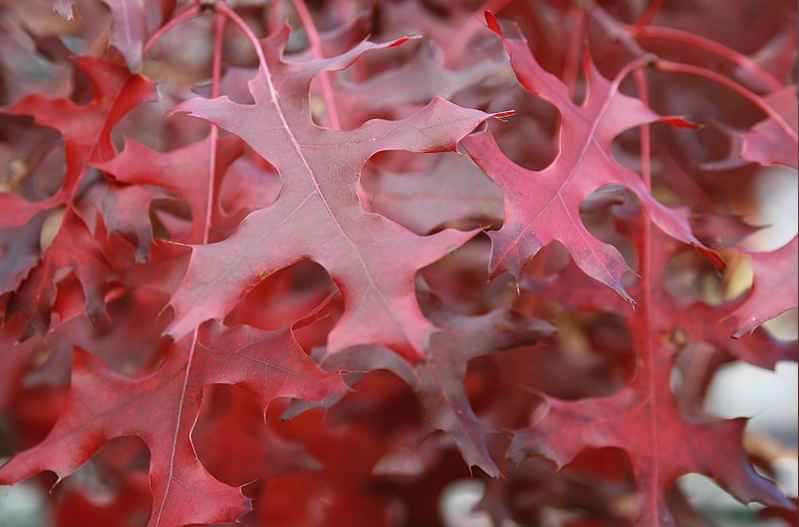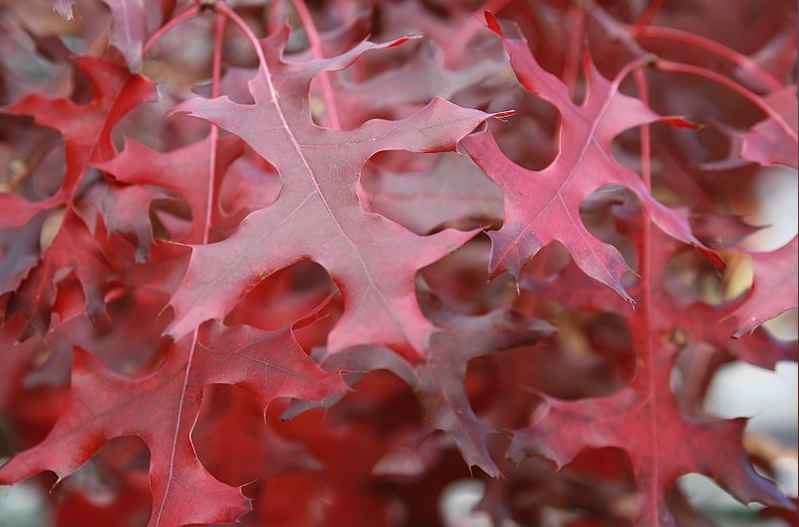 The Quercus Coccinea is an oak tree native to America that is in many ways reminiscent of the pin oak (Quercus Palustris). The leaves of both species are very similar. The leaf is characterized by its pointed, deeply cut leaves. In the autumn the Quercus Coccinea produces acorns. In cultivation, the tree can reach a mature height of approximately 20 meters, which makes it less suitable for small gardens.
Don't miss out at just €159.95!
Sweetgum hedge element
Price: €124.95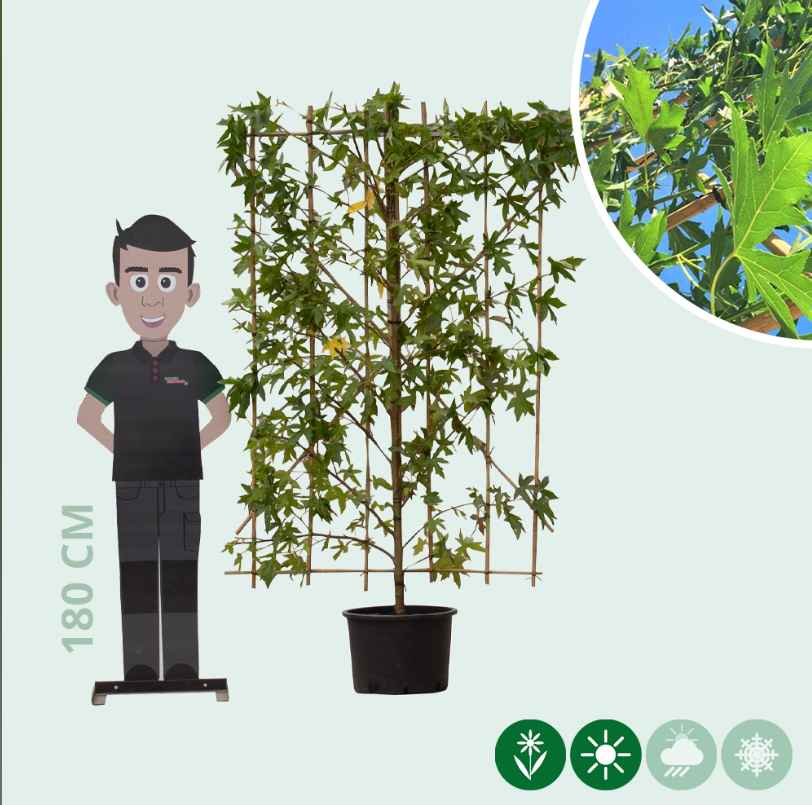 The Liquidambar styraciflua is a well-known tree because of its breathtaking autumn colors and characteristic growth. The sweetgum tree is a popular tree among many people. The tree can be supplied/grown in different shapes (column, espalier, roof shape). In addition, the sweetgum tree is suitable for any garden.
Add a burst of autumn colors to your garden.
Plane tree
Price: €199.95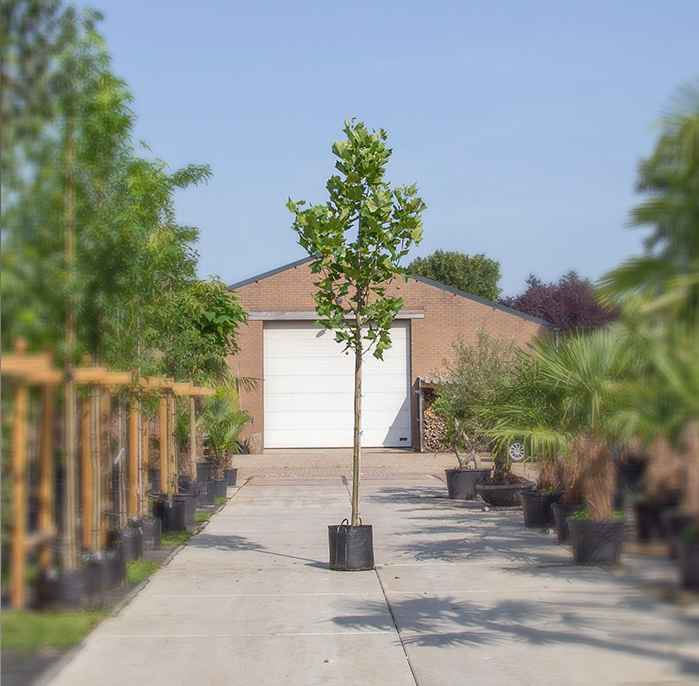 A tree that is better known to people as the plane tree in roof shape. The 'normal' plane tree is exceptionally strong and grows almost anywhere. In addition, this tree is almost free from diseases and pests. Due to its fast growth, the plane tree is unsuitable for a small garden. The leaves of this tree are large, shiny, and palmately shaped.
Enjoy its glossy, distinctive leaves for just €199.95.
Lesser hornbeam 150 cm
Price: €129.95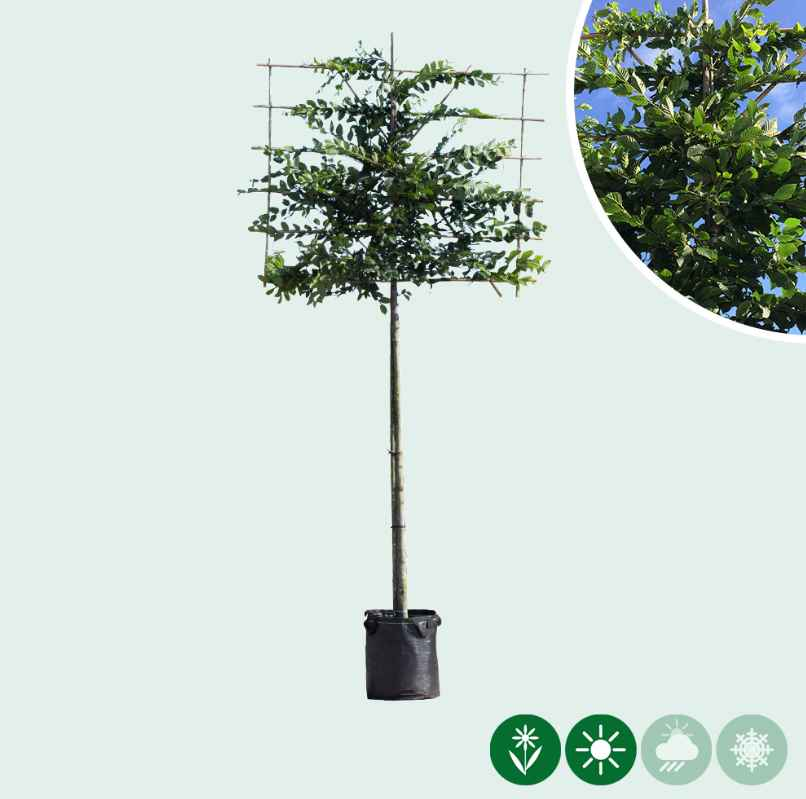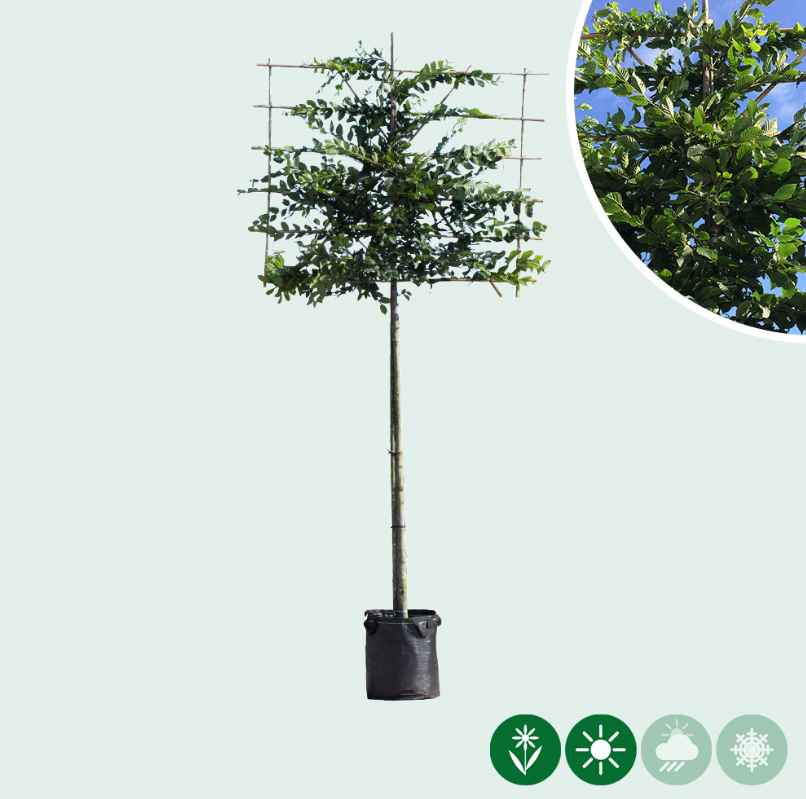 The slate hornbeam is a traditional Dutch tree with a reliable value for the garden. A tree that feels at home in the Dutch climate. That is why the hornbeam can grow on all types of soil. The tree tolerates drought very well and can also withstand moisture reasonably well. The screen hornbeam can be used in any garden type.
Bring a touch of Dutch tradition to your garden.
Experience the thrill of unboxing green wonders as Bomen Bezorgd NL delivers nature's finest right to your doorstep.