Bloom Your World with Baum Lieferservice DE Flower Trees. Their exquisite selection of Flower Trees is a celebration of nature's beauty, delivering a symphony of colours and fragrances to your garden. Whether you're seeking year-round blooms or seasonal enchantments, they have the perfect flowering trees to transform your outdoor space into a floral haven. Elevate your garden with BAUM LIEFERSERVICE DE Flower Trees and embrace the magic of blossoms.
Elevate Your Garden with BAUM LIEFERSERVICE DE Flower Trees
Cherry laurel as a trellis
Price: €137.95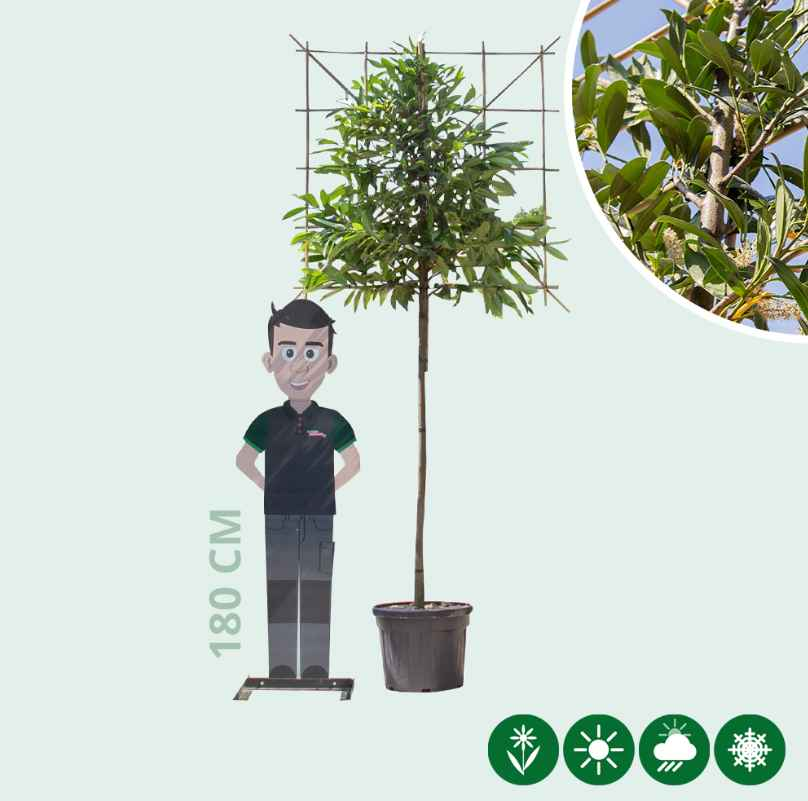 The espalier cherry laurel (evergreen) is a unique tree because it stays green in winter. The Prunus Caucaica has green leaves all year round, which is why this tree is very suitable as a privacy screen. You are guaranteed to be protected from view all year round. With this tree, your garden will stay green even in winter. For those who prefer an espalier tree that stays green all year round, this tree is highly recommended!
Transform your space into a year-round green paradise!
Loquat as an espalier tree
Price: €131.95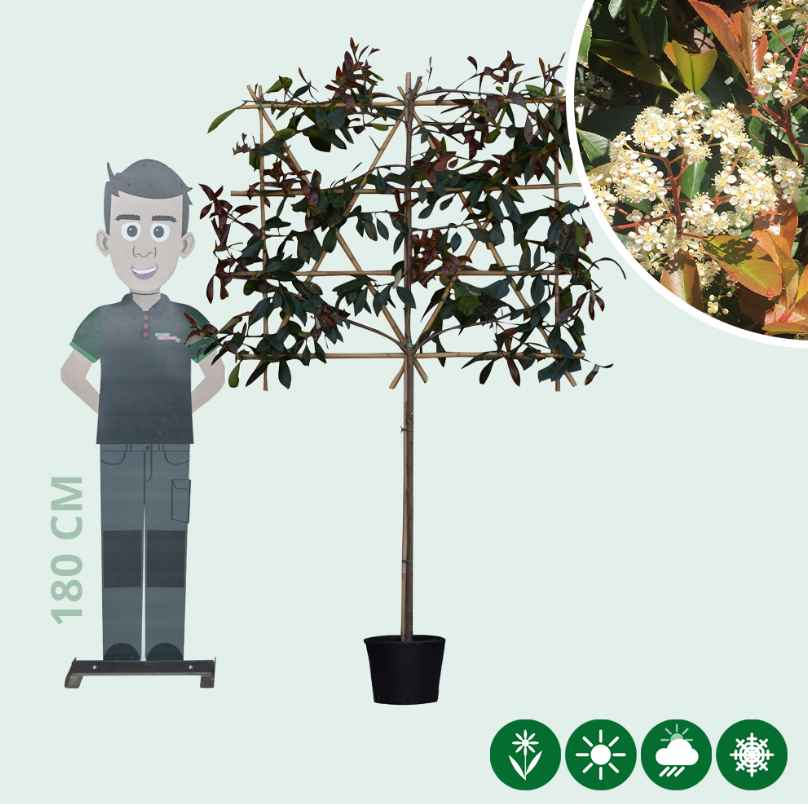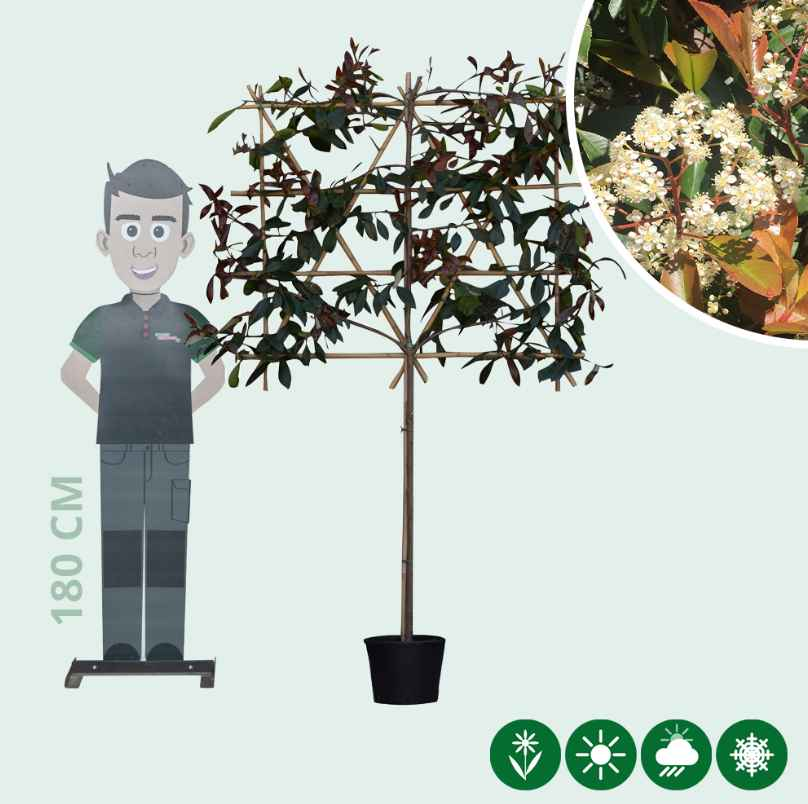 The medlar as a trellis is an evergreen trellis that retains its leaves even in winter. The loquat is also known as 'Photinia'. The cotoneaster as a trellis can be recognized by its shiny red-green leaves with red runners in spring. This tree owes its ornamental value to the special colours of the new leaves.
Elevate your garden's charm with the loveliness.
Sweetgum tree as a trellis
Price: €115.95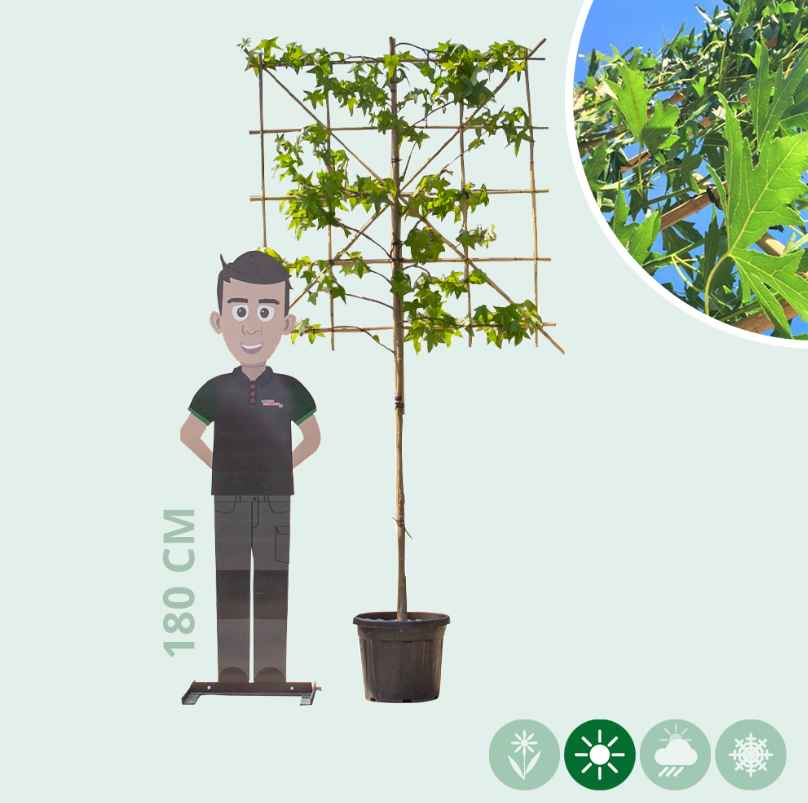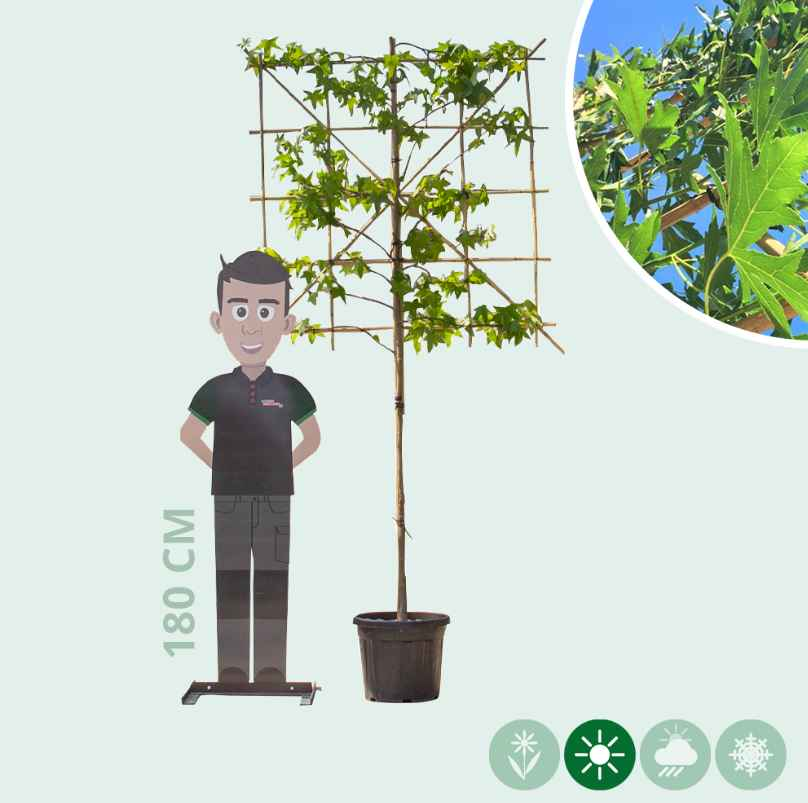 Liquidambar styraciflua, or the sweetgum espalier, is a very famous tree for its stunning autumn colours and distinctive growth. The sweetgum tree is a popular tree for many people. The sweetgum tree as a trellis is perhaps the most beautiful in this form. It is advisable to prune the tree evenly every year so that it maintains its beautiful shape.
Your garden deserves this natural masterpiece!
Portuguese laurel as an espalier tree
Price: €148.95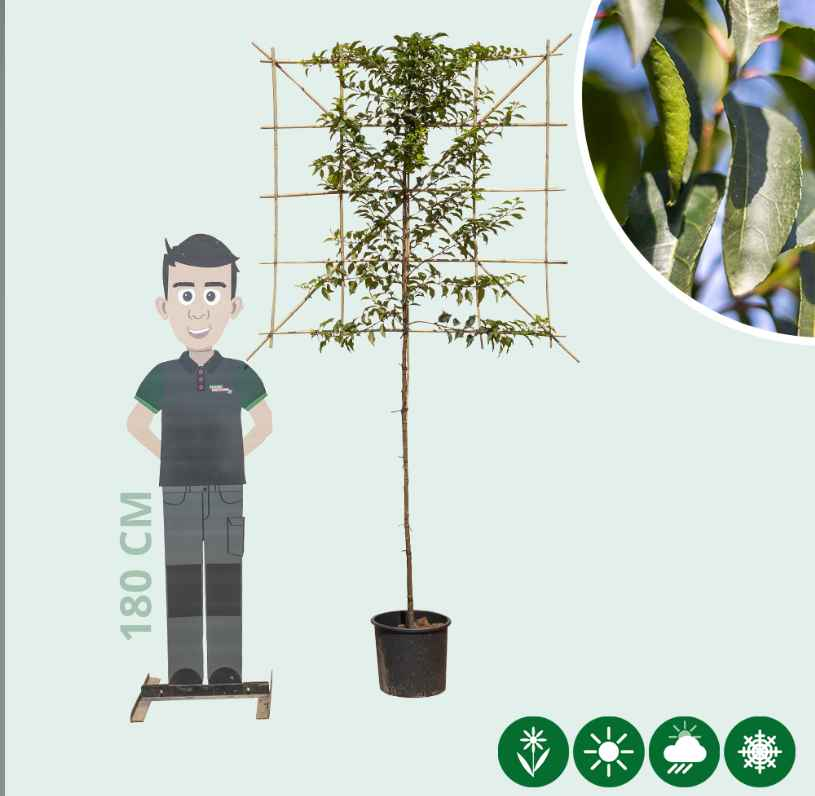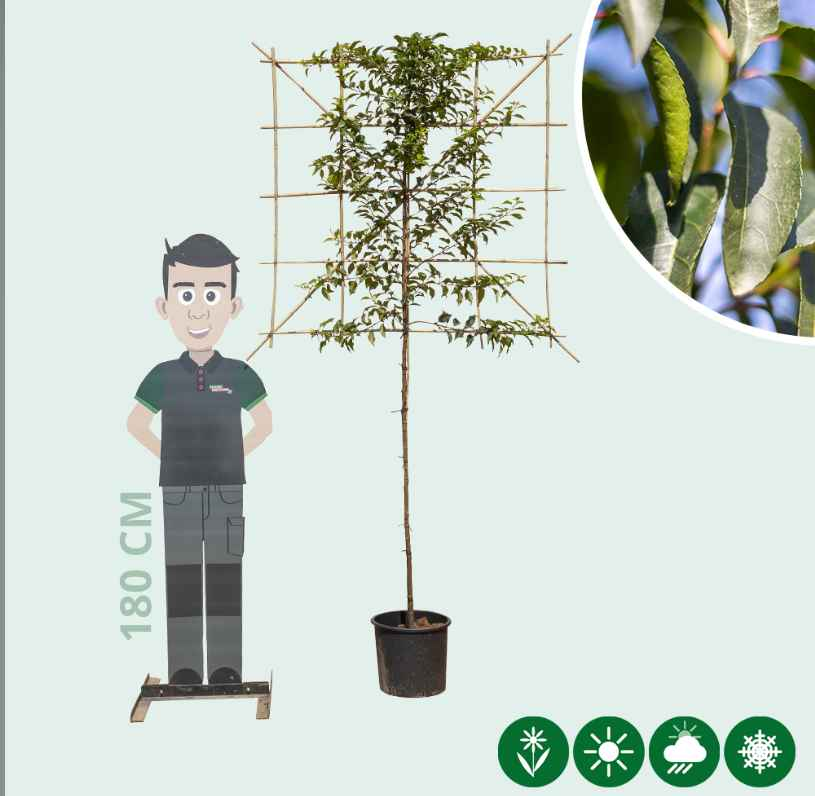 The Portuguese espalier laurel, or Prunus lusitanica, is considered a unique tree. The Portuguese laurel immediately offers good privacy protection because it is an evergreen tree. The laurel blooms in May/June with fragrant white flowers in a cluster shape. The leaves of this espalier tree are striking grey-green on the underside and dark green on the upper side. To maintain its shape, you should prune the Portuguese laurel twice a year.
Transform your garden into a fragrant haven.
Olive willow espalier tree
Price: €142.95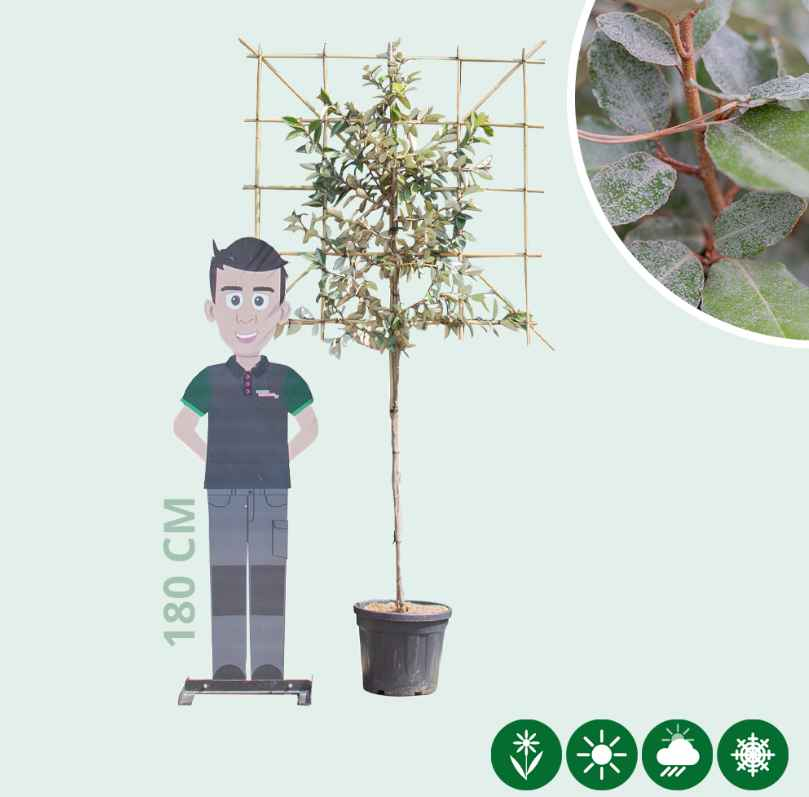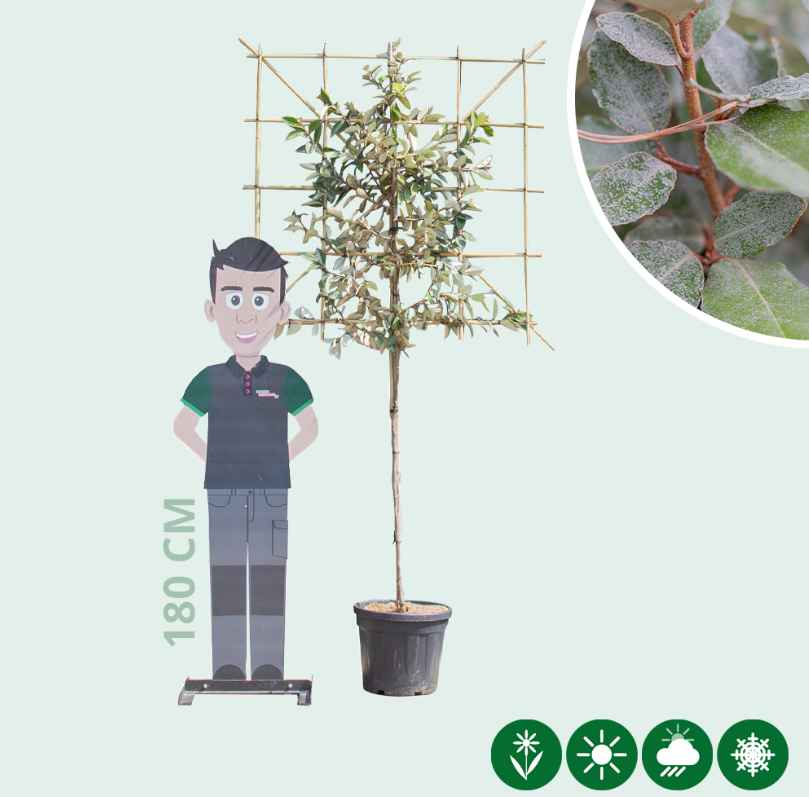 The olive willow is a special tree that is still rare in Germany. In short, if you get your hands on this tree, you can be sure that you have something unique that not many other people have in their garden. The leaves of the olive willow have a special colour composition: the upper side of the leaf is dark green to grey-green, while the underside is grey. In addition, the leaf is lanceolate, shiny, and feels like leather.
Make your garden stand out with this Tree.
Turn your garden into a blossoming wonderland with BAUM LIEFERSERVICE DE Flower Trees.