At beds.co.uk, they specialize in affordable leather beds, mattresses, divan beds, fabric beds, and kids' beds. Their years of experience supplying the best beds for homeowners across the UK means they're able to offer the widest selection of cheap beds UK buyers have come to adore.
Choosing the right bed isn't easy. It is something you use every night and needs to provide a comfortable night's sleep. Their modern range of contemporary beds includes metal beds, wooden beds, and rattan beds designed to give you the best night's sleep ever. So, without further information, let's see what they have to offer in this Beds.co.uk Mega Deals.
Beds.co.uk Winter Sale
New Suede Divan Set + Hand Tufted Pocket Spring Memory Mattress + Matching Headboard & Footboard
Price: was £199.00 now £99.00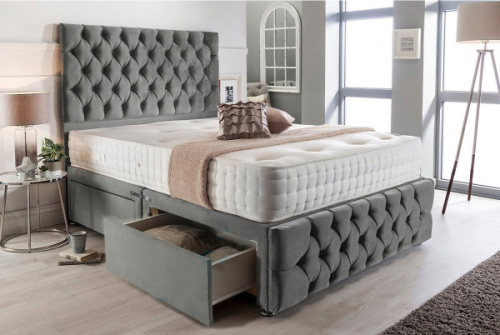 Premium classic divan base. The bed is constructed using premium British timber. This set includes a high-density 13.5 meds 1000* coil open spring mattress. The mattress is plain white and made with damask cotton approximately 8 inches thick total mattress.
Give your body the comfort it deserves.
Spring Memory Foam Mattress + Hiley Memory Foam Divan Bed Set
Price: was £199.00 now £99.00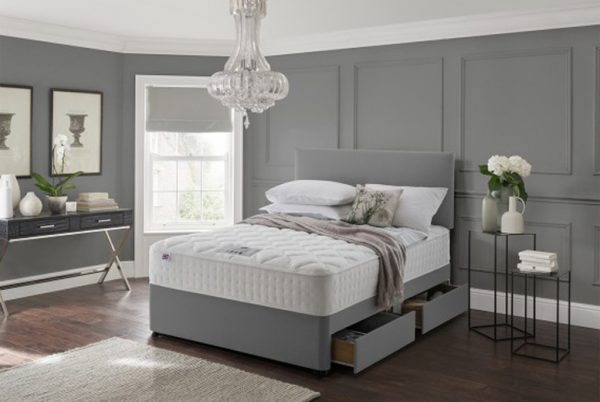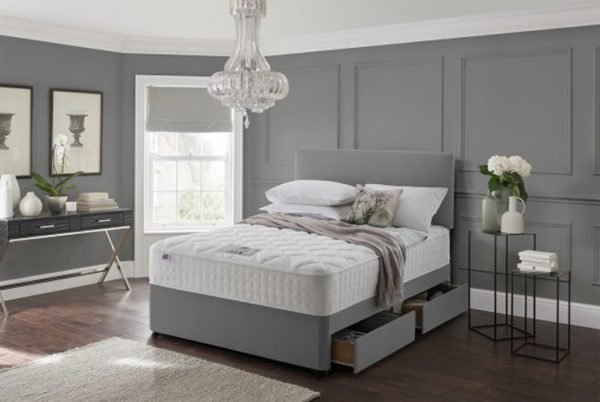 This elegant platform top Divan Bed is made in the United Kingdom from the best-grade British timber. It is provided here in a fashionable and modern material and is intended to be the ideal accent for your bedroom. The divan foundation has four elegantly placed chrome gliders as feet to provide a touch of refinement and beauty to your bedroom.
Pamper yourself to sleep in the comfier bed that you ever wished for.
Naples Suede Divan Set with a Matching Headboard and Your Choice of Mattress
Price: was £199.00 now £99.00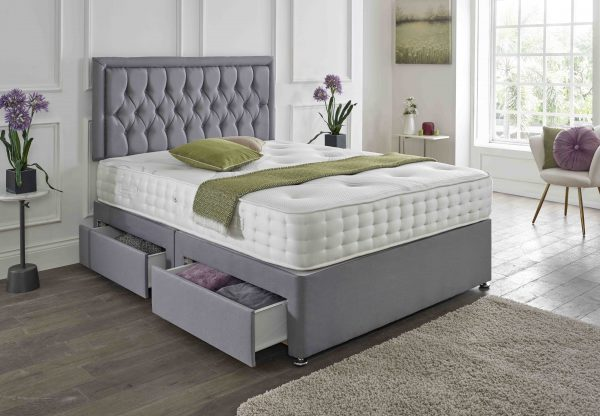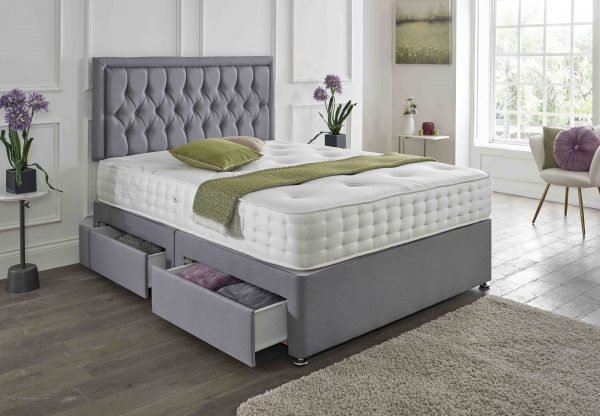 The Divan is one of the best-selling products of all time. This trendy bed is made of high-quality Suede fabric. This suede divan bed is available with matching mattresses of your choosing. The bed base is built of solid wood to give a stable and comfy resting surface.
Plush Divan Set with Matching Designer Headboard & Choice of Mattress
Price: was £199.00 now £99.00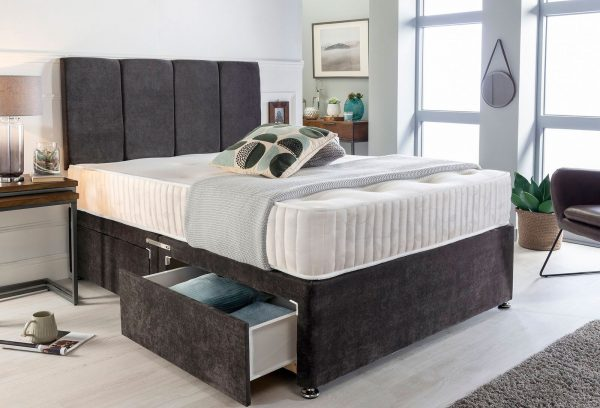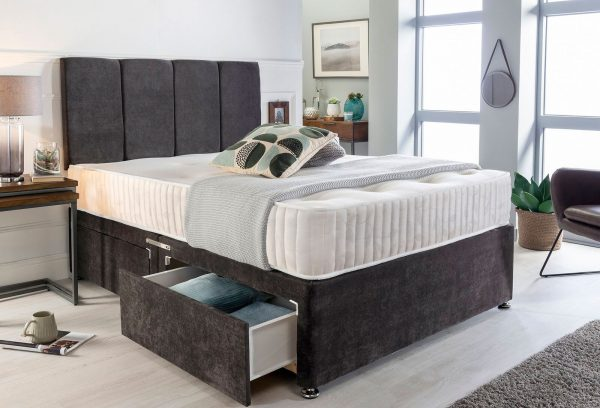 Plush Divan set with headboard and comfort spring memory foam mattress. This Divan bed is one of the best choices in divan frames. This Divan frame features a simple upholstered Plain headboard. For a standard floor-standing Headboard & you have the option of a strut's headboard as well. Along with a choice of drawer storage. Your headboard choice is optional.
Comfortable mattress comfortable price.
Volo Italian Modern Leather Bed
Price: was £439.00 now £259.00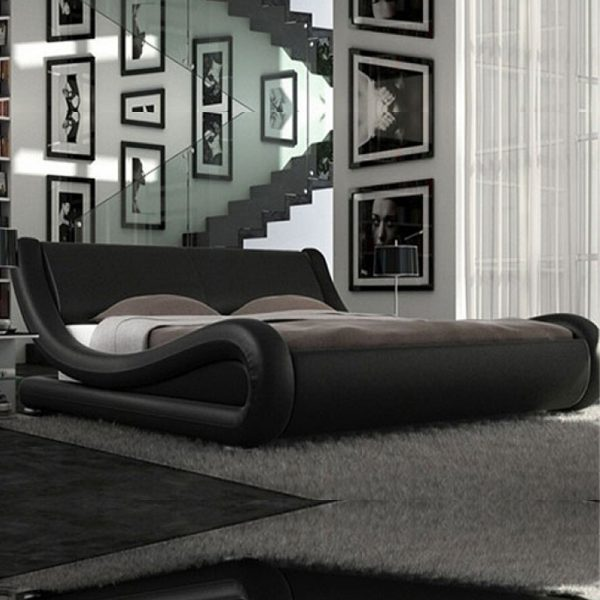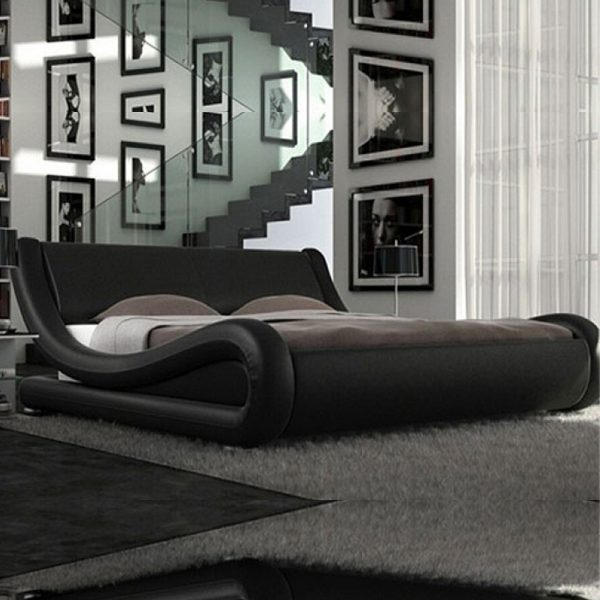 Stylish and fabulous Italian-designed modern faux leather bed. This bed is made with high-quality Italian Faux Leather material, which is silky smooth to the touch and stunning to look at. Strong and durable bed frame, solid build structure, Easy Assembly. Simple & Stylish to match any bedroom setting. New improved stylish modern curved headboard & footboard.
Get off the couch and buy a mattress!
If you are looking for a good quality bed then look no further than Beds.co.uk Winter Sale.