LASCANA is a brand having 15 years of experience with the mission to inspire Italian women and make them feel comfortable with their bodies. LASCANA is the perfect destination for shopping for swimwear. Moreover, they at LASCANA are committed to creating beautiful, high-quality collections to meet the needs of every woman.
Thanks to LASCANA's vast experience in research and product development, every woman can find her new luxury swimwear set. So, let's move further and discuss a few of the best swimwear from LASCANA. Also, the best part about the swimwear collection is the 20% off on the selected pieces. So get yours today.
Best Discounted Swimwear From LASCANA
LASCANA One-Piece Swimsuit With Curls
Price: was €54.99 now €43.99 save €11.00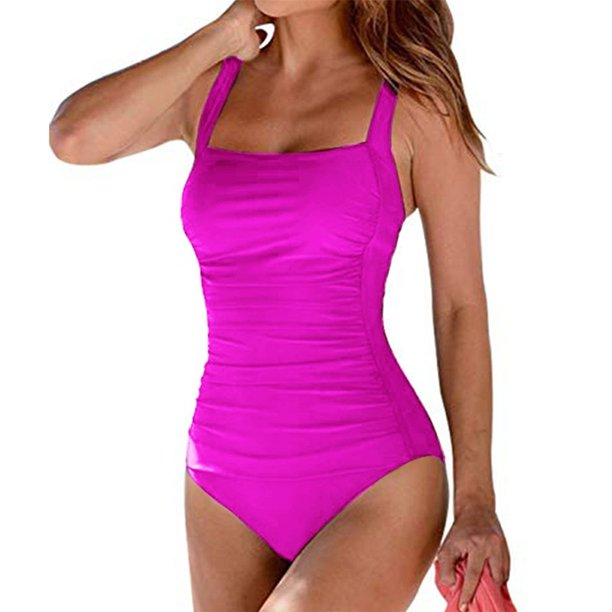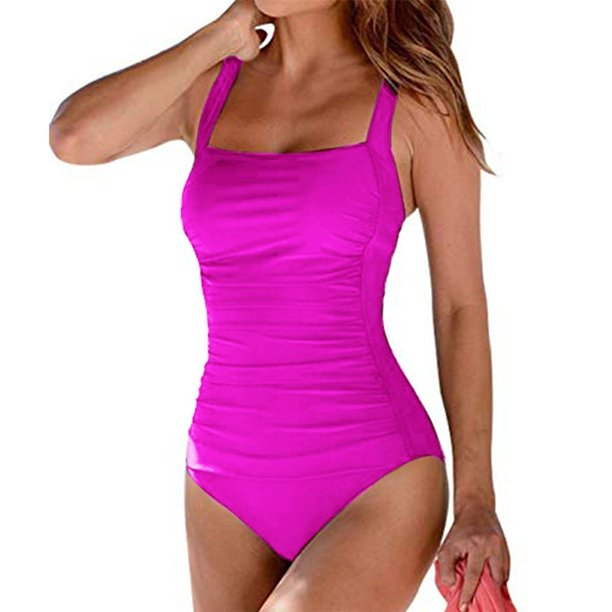 This swimsuit's torso is created with a Ruched pattern, which can completely cover your belly problems, make you seem thinner, and boost your confidence, making you more appealing, elegant, and flirtatious. It has replaceable cushioned push-up bras for increased support, as well as complete lining for no show-through. Furthermore, the moderate bottom covering perfectly shapes your curves.
Feel free, to feel yourself with this torso swimsuit
LASCANA Polka Dot Swimsuit
Price: was €69.99 now €48.99 save €21.00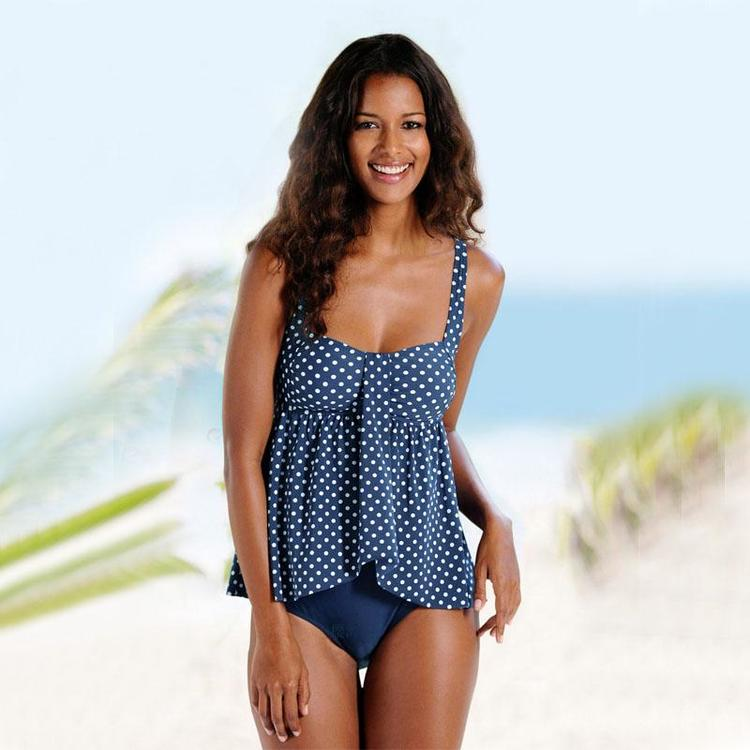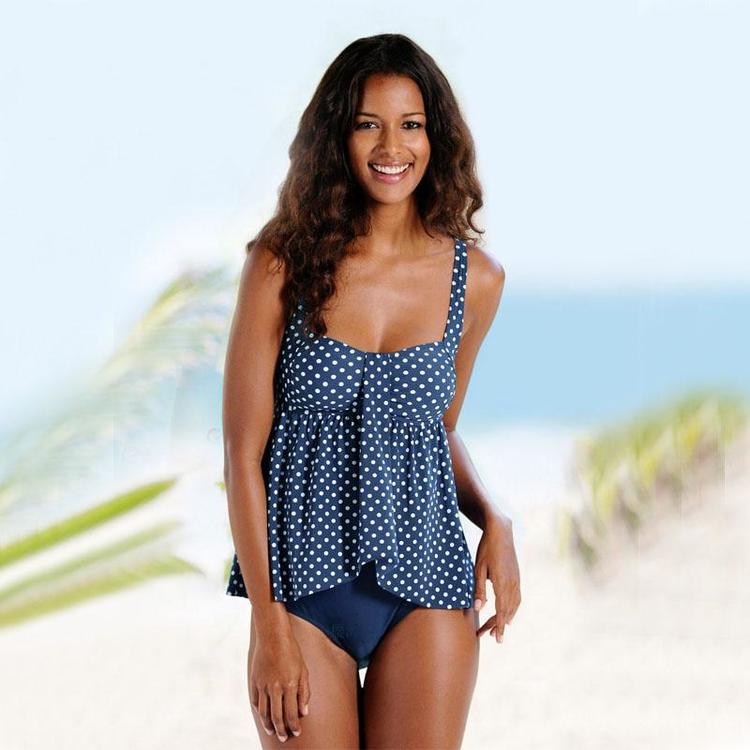 A feminine polka dot design distinguishes this tankini-style swimwear with the LASCANA tankini effect. Not only has that, for a feminine profile, this bra integrated soft cups, under bust rubber, and a shaping panel in the front. Moreover, adjustable straps and a lined breast region are included.
Swim with pride and elegance with this polka dot swimsuit
LASCANA One-Piece Swimsuit With Black And White Details
Price: was €59.99 now €47.99 save €12.00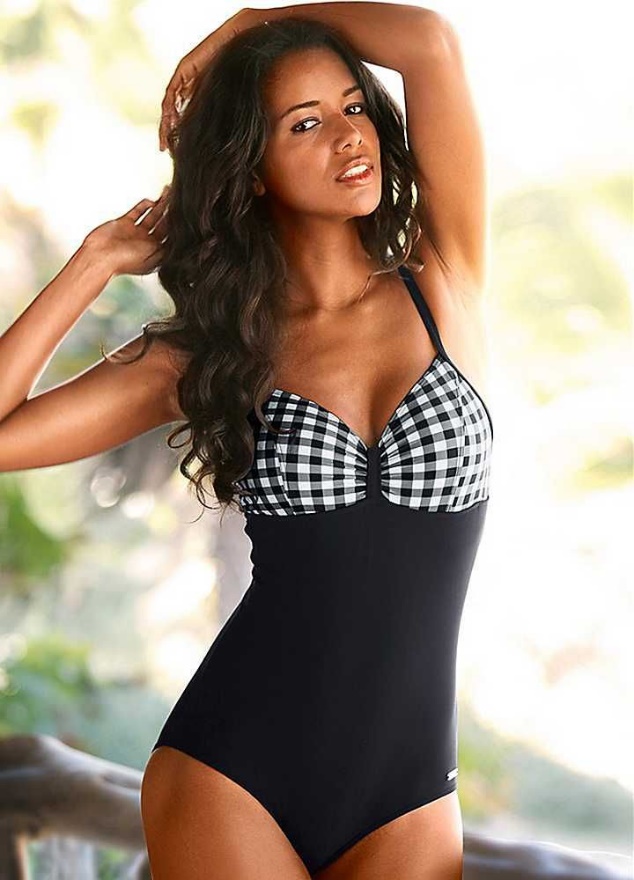 This one-piece halter swimsuit has an adjustable tie-neck, detachable cups, and shirring on the bodice for an ultra-flattering and slimming fit. Furthermore, the cups have an appealing classic neckline as well as padding that gives optimal support and creates a stunning neckline. Not only that, but the fabric boasts two-way stretch and built-in UV protection as well as strong chlorine resistance.
Look good in the pool too with this halter swimsuit
LASCANA "Marrakesh" One-Piece Swimsuit
Price was €69.99 now €55.99 save €14.00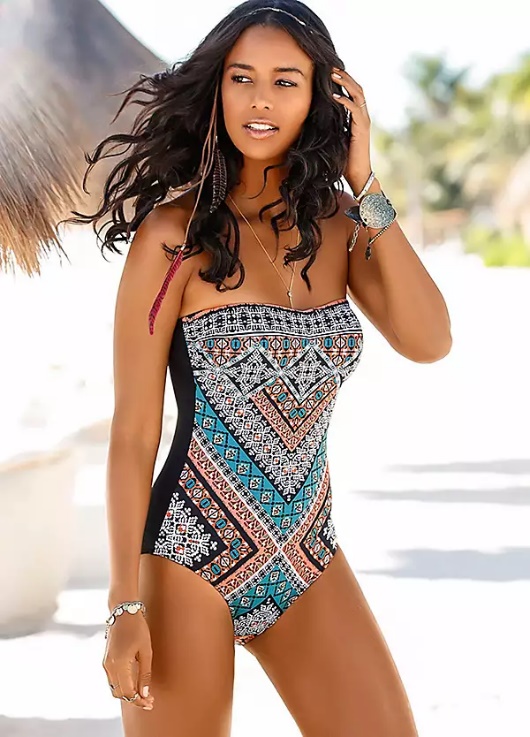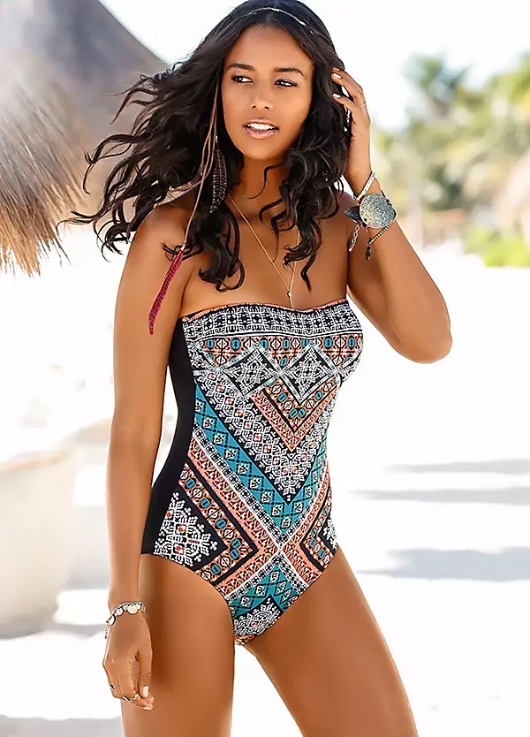 With a fashionable Marrakesh-style pattern. This stunning swimsuit has padded cups and an adjustable under bust seam, as well as an inspired ethnic design. Furthermore, it is boned on the side and has detachable neck straps. It's perfect for mixing and matching your heart's desire.
Flaunt your style with this fashionable Marrakesh
LASCANA Swim Shirt With Soft Cups
Price: was €39.99 now €27.99 save €12.00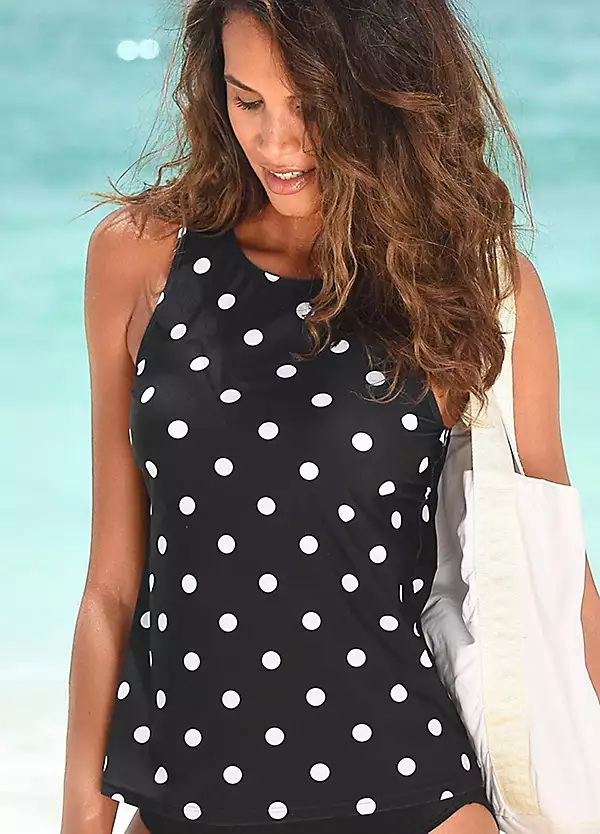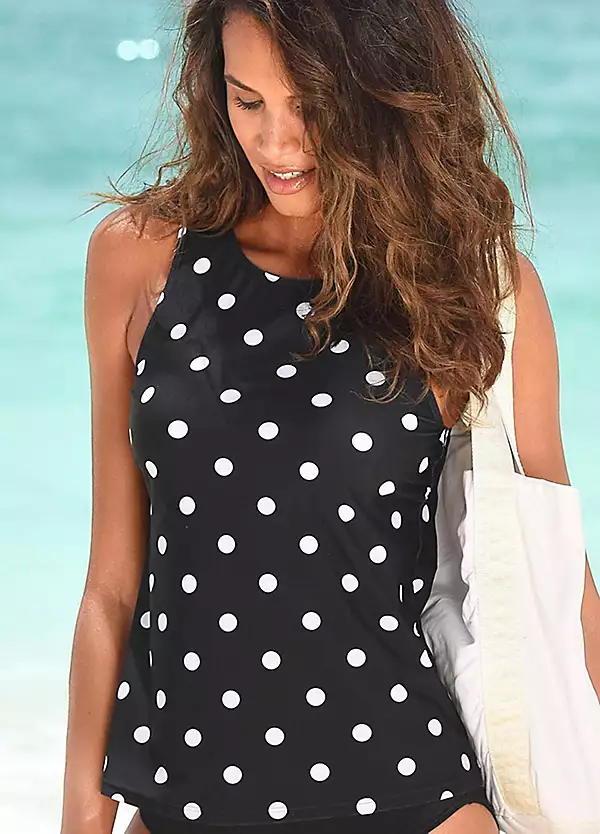 This elegant vest-style swimming top is a great piece to mix and match with other swimwear. With a close-fitting waist and a relaxed, tummy-concealing large shape. It has a stylish dotty design with an elasticated under bust seam for great coverage, making it ideal for beach activities or swimming. Swim in comfort with this elegant swim shirt
Life is too short for bad fashion so shop for your best swimwear from LASCANA in this best-discounted collection.