Simon Carter is a London-based heritage menswear brand that was founded in 1985. Driven by a passion for what is truly authentic, Simon Carter products integrate quirky modern elements into an inherently vintage concept to create a range of menswear that speaks true sophistication. For the modern-day gentleman who leads many lives, Simon Carter delivers Cufflink for every occasion from formal to smart casual and leisure that can be bought online.
So why not celebrate Christmas this year with a bang? If you are looking for some good Christmas present ideas for dad and for your boyfriend you should surely look into the list of gifts we have brought for you in this Simon Carter review. Check 'em out.
Simon Carter UK Review: Buy Cufflinks for Men Online
Simon Carter Eclipse Sodalite and Blue Howlite Cufflink
Price: £75.00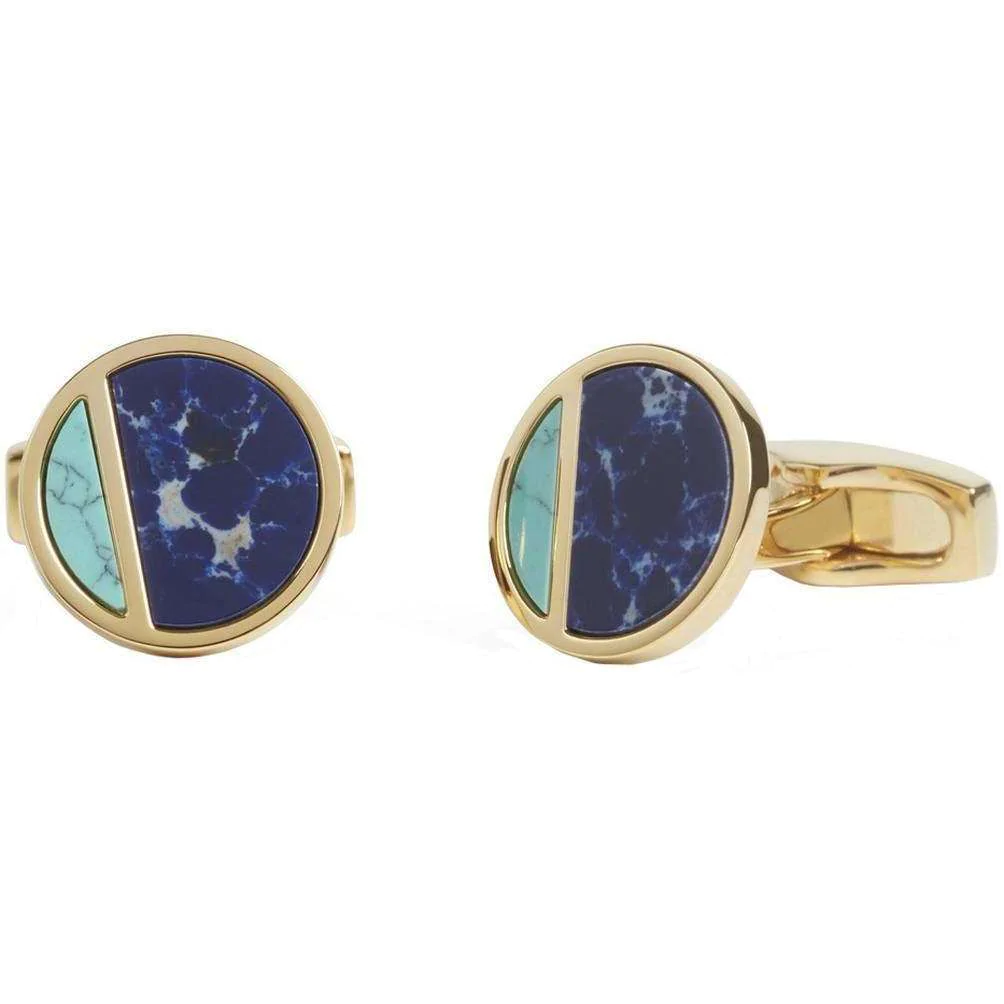 Eclipse. We were inspired by the art Deco detailing of the interior of Eltham Palace for this timeless classic design. Pieces of Sodalite and Blue Howlite encased in a gold plate finish.
Let him know you're always thinking about him.
Simon Carter Darwin Penguin Cufflink
Price: £85.00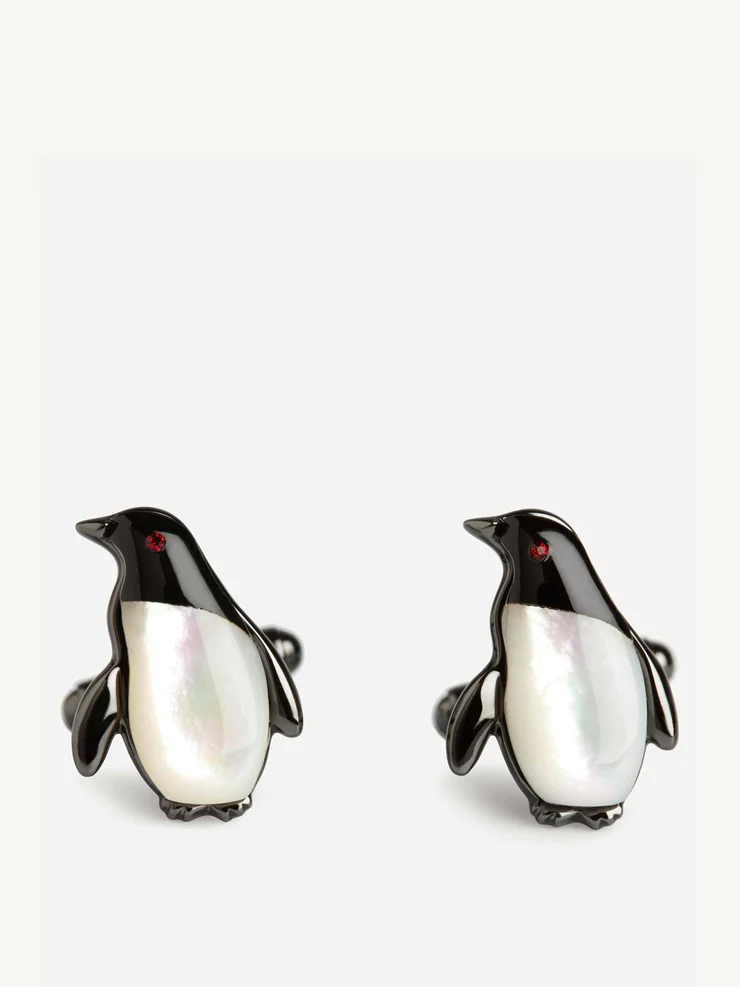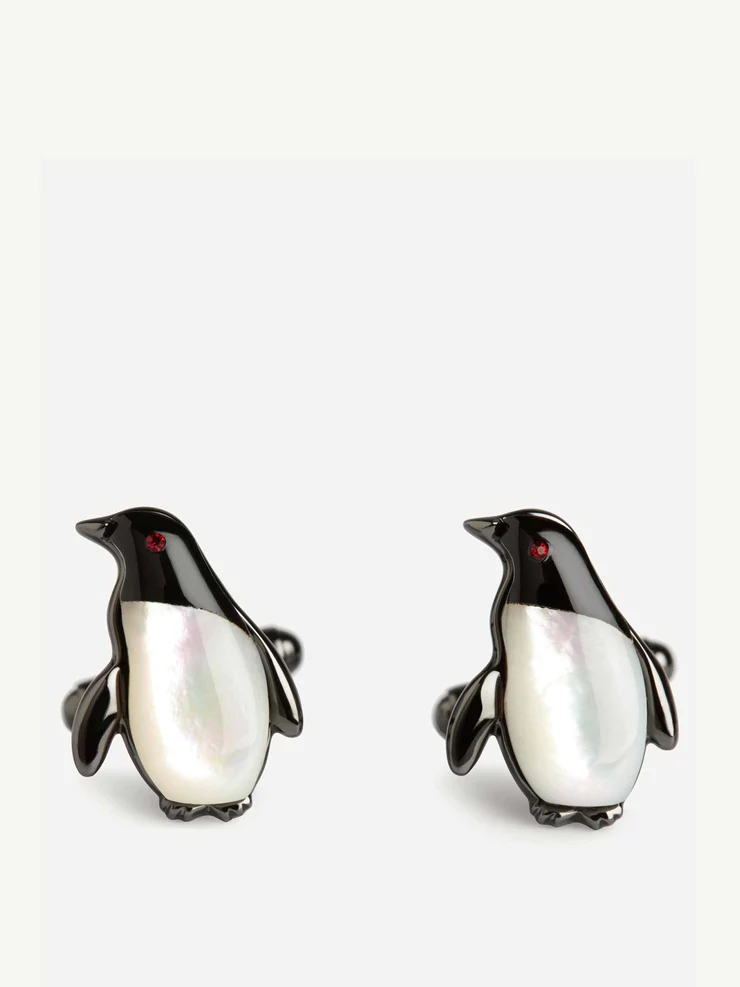 The Darwin Penguin cufflink is an exquisitely crafted design, handset in onyx and mother of pearl, using red Swarovski crystals for the eyes. Moreover, the penguin is inspired by Charles Darwin's first encounter with the creatures in Uruguay, during the voyage of the Beagle.
Perfect gift for the Penguin lover.
Simon Carter Deco Fan Blue MOP Cufflink
Price: £75.00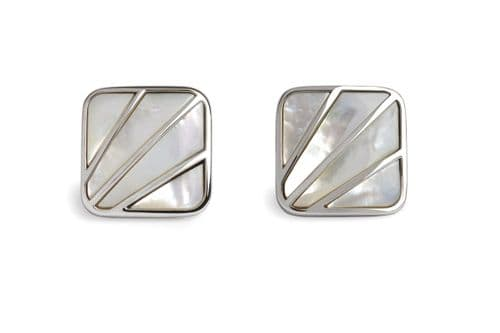 Art Deco fascinates us in its forward-looking effort to push natural features towards abstraction, as here, in a design of delicate radiating ribs, recalling perhaps the spreading veins of leaves, yet regular and formal in execution, with an infill of blue mother of pearl, the coolest and most understated of the three dyed variants they use. Elegant and opulent, like the era that inspired it.
Make your "someone special" feel "special" by gifting him this adorable cufflink.
Simon Carter Hibiscus Navy and Gold Cufflink
Price: £50.00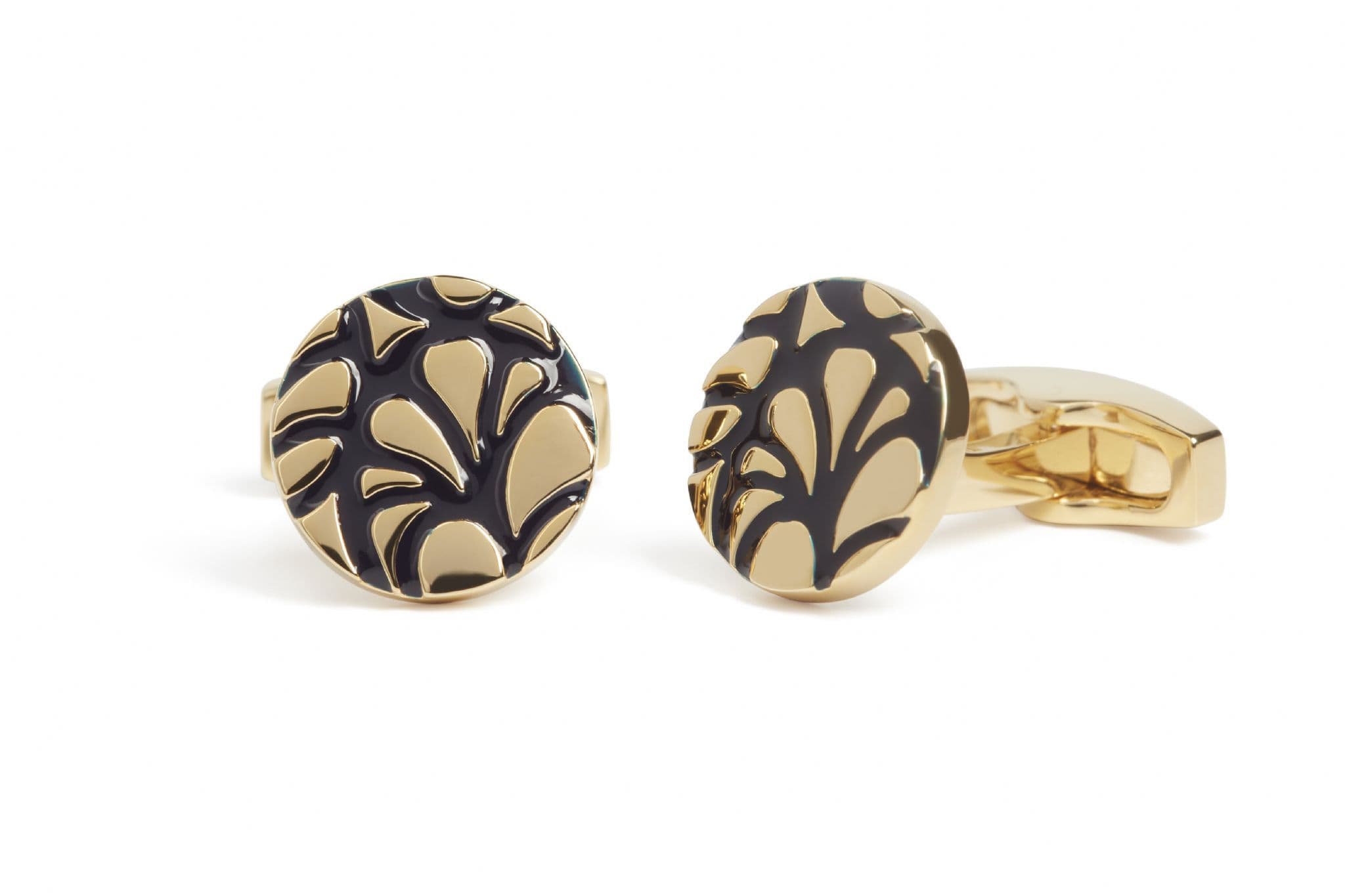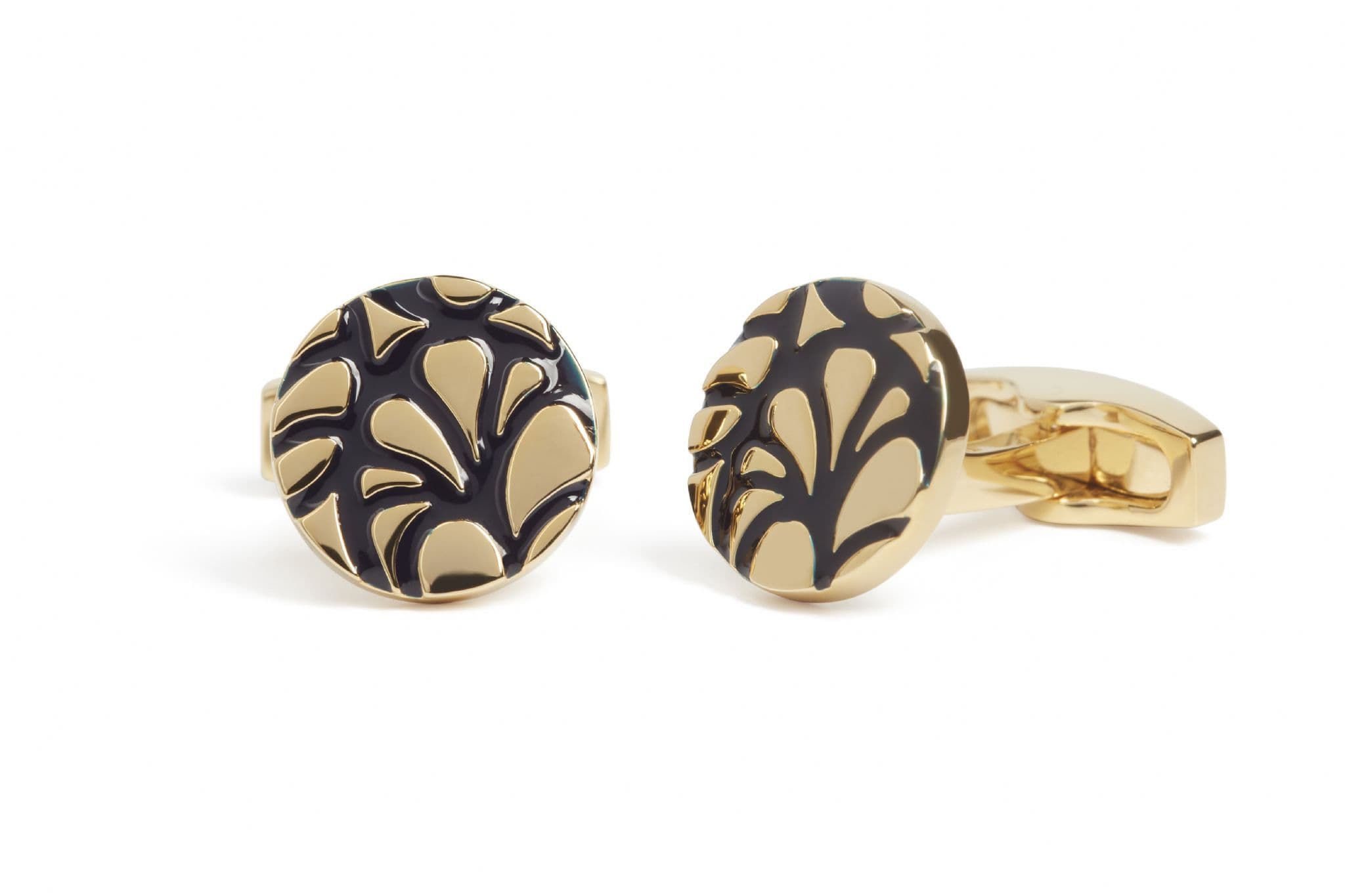 The inspiration for this design was taken from one of my trips to Japan. I find endless icons and details there. This is taken from an antique Kimono, beautifully made in rich silk. The cufflink is part floral, part abstract. The navy enamel makes it very versatile. Finished in a gold plate.
Let your Dad feel like a Hero with Simon Carter Hibiscus Cufflink.
Simon Carter Pursuits Stag Head Cufflink
Price: £60.00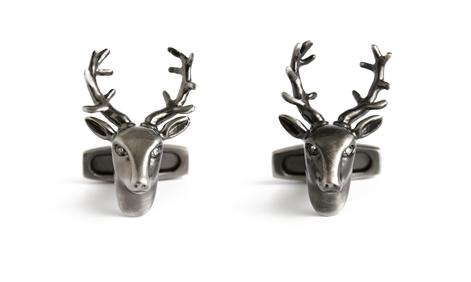 A regal stag, emblematic of the glens, the peaks, the cols, corries, and forests of the north, in a brushed antiqued finish with Swarovski crystal eyes is perfectly crafted to form part of my 'pursuits' range of iconic beasts. A mini naturalistic animal sculpture to celebrate my love of the great outdoors and wilderness.
Perfect for anyone who appreciates the finer things in life.
Christmas is here! Discover now Simon Carter UK review Christmas gift ideas and make a statement.