Worrying about what could go wrong on your trip is the quickest way to ruin the experience. With Viaggisicuri Insurance, you can relax and enjoy your trip, knowing that you're covered for anything that comes your way.
Viaggisicuri is a leading provider of travel insurance in Italy. They offer a wide range of policies to cover all your travel needs, from single-trip cover to annual multi-trip cover. They also cover pre-existing medical conditions and provide a variety of optional extras, like winter sports coverage and baggage protection. Viaggisicuri Insurance is a must-have for any traveler. It covers lost or stolen luggage, medical emergencies, and trip cancellation. Plus, you can quote in the comfort of your home.
Protect Yourself Today With Viaggisicuri Insurance!
Individual Policy


The Individual Policy allows you to specify coverage for a single trip or tour (in stages with multiple locations) as long as the departure and return are in Italy. The insurance is valid for a maximum of 365 days, and participants must be between 0 and 65. An adult must accompany children under twelve, and those aged between 0 and 16 receive a 50% discount. A deductible exemption is also available for an extra cost of €9 per person.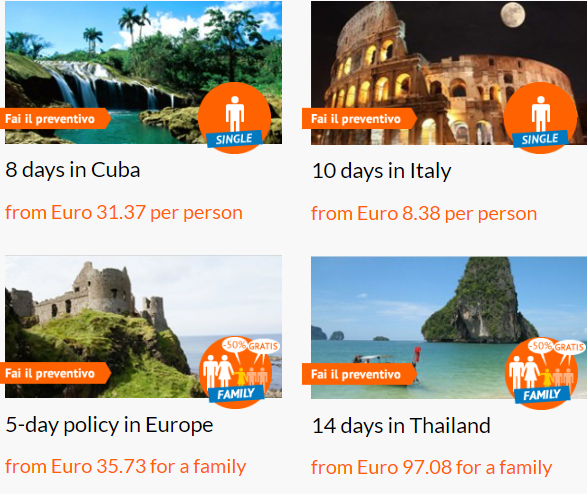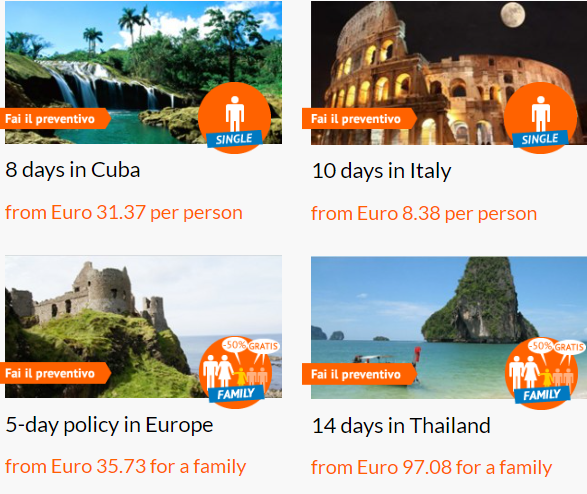 Individual Policies: Different Types
With three different types of policies available, each with different levels of coverage, you can choose the one that best suits your needs.
Basic Policy: It covers medical expenses, repatriation costs, and third-party liability up to €1 million. You can also choose to add a deductible exemption.
Silver Policy: It includes additional benefits such as stay interruption, personal accidents, personal baggage, and purchasing necessities for delayed baggage.
Gold Policy: It is all-inclusive, with extremely high ceilings for unforeseen events during your trip. This policy provides up to €2,000 in reimbursement for personal luggage.
So, whatever happens on your trip, you can be sure they've covered you!
Family Policy

With this family policy's discounts and reductions for children, families can save money while traveling safely. For example, if a family has children under the age of 17, the premium will be calculated as follows: one or both parents (up to 60 years of age) will pay the premium; the first child will receive a 50% discount; and from the second child onwards, they won't charge anything because they'll have free insurance. The excess exemption (optional guarantee) offered by this policy is also available for just €9 per person.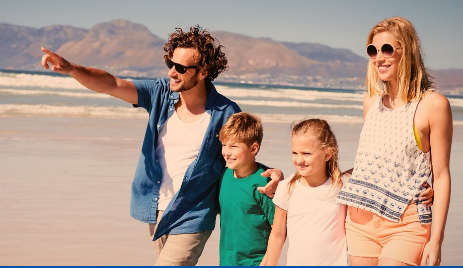 Different Types of Family Policies
Basic Policy: The most basic of the three available formulas, with €250,000 in third-party liability, medical expenses, and repatriation abroad. An essential but effective policy to guarantee possible unforeseen events while traveling.
Silver Policy: It includes all of the features of the basic policy but also covers things like canceling your trip, accidents, death, and delays. You can also choose to add on an exemption from liability.
Gold Policy: It is a complete policy that covers all sorts of unforeseen events that could happen during your trip. It even has a feature that protects your travel documents (passport). So you can rest easy knowing you're safe from all sides.
So if you're looking for a comprehensive and affordable insurance policy for your family, the Family Policy is the perfect solution!
Viaggisicuri offers a wide range of travel insurance policies to suit your needs and find the perfect coverage for your next trip.
Don't let anything ruin your hard-earned vacation-get protected with Viaggisicuri Insurance.