The benefits of a full-service offer and discount terms are combined in Smartbroker. Bonds, funds, ETFs, and stocks are available for zero euros. A straightforward broker that is suited to the requirements of the financial community has been established with more than 20 years of capital market expertise. The best thing about Smartbroker is that it's adapting as time goes on. The company offers a safe passage for any new user to get into cryptocurrency without feeling the brunt of the impact. This Smartbroker Review delves deeper into the benefits that the company offers on its free depot account.
Smartbroker's Review
One Custody Account for all Securities
A free depot account from Smartbroker is your go-to single custody account that keeps everything safe for you. The company's state-of-the-art encryption ensures that your data remains confidential to others, integral in itself, and available to you whenever it's needed.
Let a free depot account free you from your worries.
Trade from 0 Euros in your account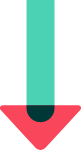 Customers of Smartbroker can trade stocks, funds, ETFs, and bonds on the gettex stock market for as little as 0 euros. Investors at Lang & Schwarz pay EUR 1 per order, with both circumstances requiring a volume of at least EUR 500. The fee of the service is merely 4 euros at the other German stock exchanges. Even free trading of derivatives is possible with premium partners Morgan Stanley, HSBC, UBS, and Vontobel.
Get the best for the least price.
Benefits Of Using Smartbroker Services
All German Stock Exchanges
Smartbroker does an amazing job of covering all the German stock exchanges. With the only addition of a small increase in fee if you go with some peculiar ones. This makes a free depot account owner feel liberated. It also doesn't make one feel tied down and limited to a single exchange that might not be their go-to choice.
A free depot account offers all the variety in Germany to you.
No Custody Charges
Feel like the current crypto stock in your hand is the perfect choice for you? And you're just waiting for a dump to purchase more, or for a hike to drop it all. Other organizations charge you a sizable sum to keep custody of your guns for such a long time. But Smartbroker knows what's best for its clients and doesn't do so.
Hold onto your shares and cryptocurrency for as long as you want.
Safe and Reliable
A significant European settlement bank collaborates with the Wallstreet: Online organization. The statutory deposit insurance covers Smartbroker's clients' deposits up to €100,000 in full. The voluntary deposit protection fund is also applicable to the deposits, therefore deposits up to €90,000,000 per client are safeguarded. This ensures reliability and pays a testament to the company's competence.
The safety of your assets is more than guaranteed with Smartbroker.
This Smartbroker review depicts a clear indication that the company's free depot account is the perfect gateway for customers to dabble in cryptocurrency and stocks.