Prepare your little ones to make a stylish statement at the playground with the ShowRoomPrive ES Kids Clothes Sale. Discover unbeatable discounts on trendy kids' apparel, from hooded parkas for chilly days to classic polo shirts and crisp white shirts. There's even a cozy hooded sweatshirt for added warmth and a delightful 3-piece set for various occasions. With up to 78% savings, you can dress your children in fashion-forward outfits without breaking the bank. Don't miss this chance to wow the playground with chic and affordable kids' clothing. Shop now and let your kids shine with style!
ShowRoomPrive ES Kids Clothes Sale – Your Gateway to Stylish Savings
Hooded Parka – Beige
Price: now €12.90 save 78% was €59.99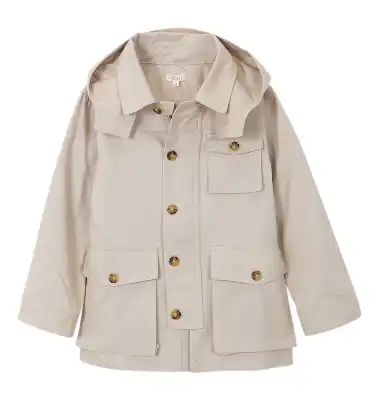 Embrace the colder seasons with this stylish beige hooded parka. Crafted for both warmth and fashion, it features a cozy hood to protect against the chill and practical pockets for convenience. The parka's comfortable fit makes it an ideal choice for everyday wear. With a remarkable 78% discount, this parka combines affordability and style seamlessly. Don't miss out on this fantastic deal.
Wrap Up in Style! Embrace Winter with a Hooded Parka!
Polo – Duck blue
Price: now €8.90 save 64% was €24.99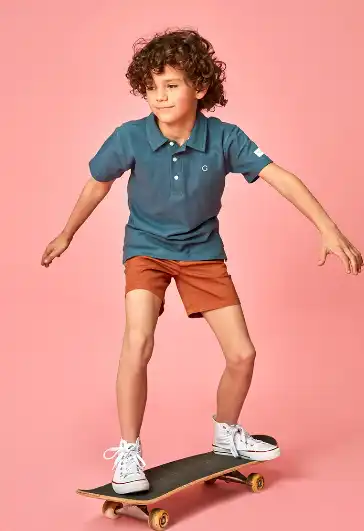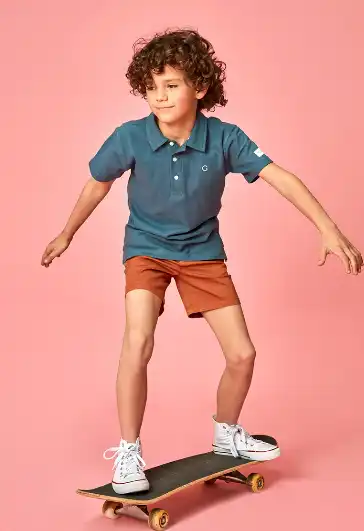 Elevate your child's casual wardrobe with this handsome duck blue polo shirt. Its classic design is complemented by high-quality fabric, ensuring a comfortable fit and timeless style. Whether for a relaxed day out or a semi-formal event, this polo shirt is a versatile addition. The substantial 64% discount makes it an affordable yet fashionable choice.
Quack Up Your Child's Wardrobe!
Shirt – White
Price: now €6.50 save 72% was €22.99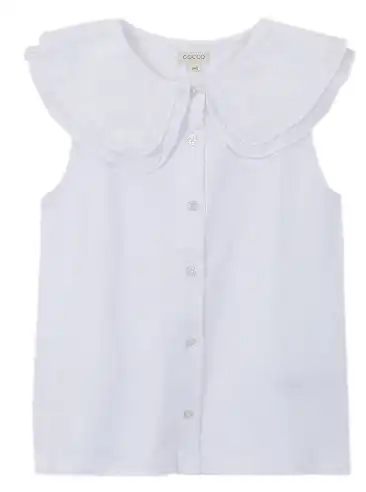 A crisp white shirt is a wardrobe staple for any occasion. This classic white shirt offers a clean, timeless design suitable for both formal and casual settings. Its versatility is matched by a significant 72% discount, making it a budget-friendly choice without compromising on style. Don't miss the opportunity to add this essential piece to your child's collection.
Paint Your Child's Style with this White Shirt.
Hooded Sweatshirt – White
Price: now €12.90 save 65% was €36.99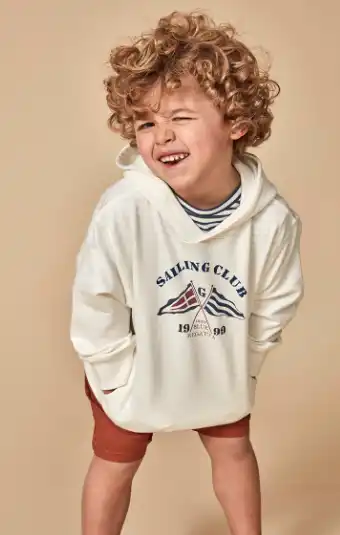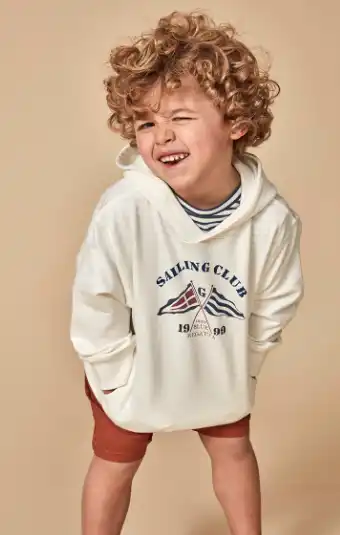 Keep your child comfortable and chic with this white hooded sweatshirt. Whether for outdoor adventures or casual outings, this sweatshirt's soft fabric and hood provide both warmth and style. With a generous 65% discount, this versatile piece offers both comfort and affordability, making it a smart choice for your child's wardrobe.
Keep Your Child Stylishly Comfy with this Hooded Sweatshirt.
3-piece set – Old pink, black, and dusty pink – Miniman
Price: now €13.50 save 75% was €55.00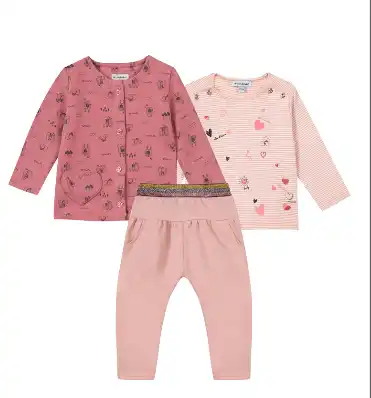 Dress your little one in style with this delightful 3-piece set from Miniman. It includes outfits in charming old pink, classic black, and soft dusty pink, ensuring your child is fashionably dressed for various occasions. The impressive 75% discount makes this set an irresistible choice for stylish kids' fashion.
Mix, Match, and Marvel! Dress Your Little Star with a 3-Piece Set!
Unlock your child's fashion potential with ShowRoomPrive ES kid's clothes sale – Where dreams dress up!