Puma doesn't need any introduction. The world's leading brand in sportswear and the first choice of athletes. It has relentlessly pressed the sports culture to move forward by creating even quick and reliable products for the world's fastest athletes. Puma has spent more than 70 years in the production of sports goods and has owned strong credibility throughout these years among its customers.
According to the reviews posted on trustpilot, customers are more than satisfied with the products reliability, customer service, brand credibility, and of course the quality that Puma has maintained overall these years. Whether you are looking for footwear for your next race or for the daily jog, opting for the brand will never let you down.
Bestseller Products form PUMA: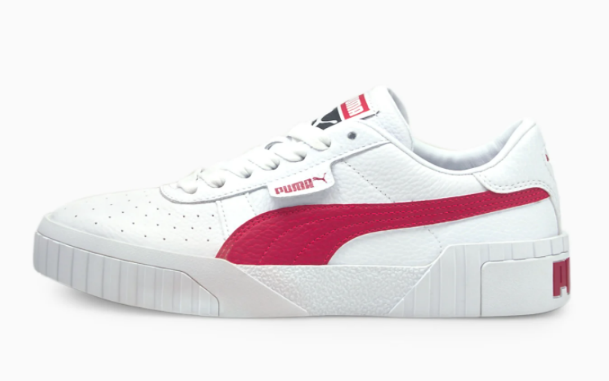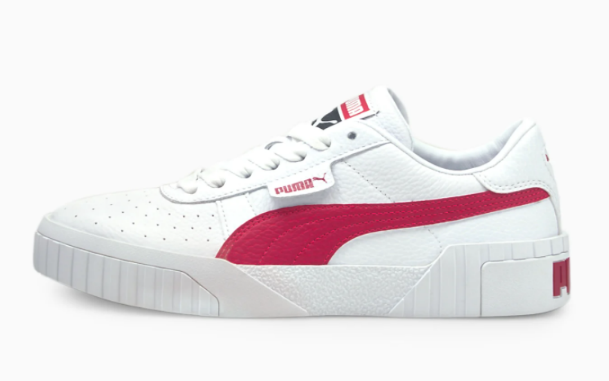 Price – £49.00
The retro-inspired Cali women's sneakers are enough to elevate your style and mood. From being casual at your side street walks to being cool at your school gym you will catch everyone's eye with this perforated forefoot, thick textured midsole, long, and clean liner amazing sneaker. Available in sizes from 3" to 8" that fit in your sole offering pure comfort and pleasing sensations.
–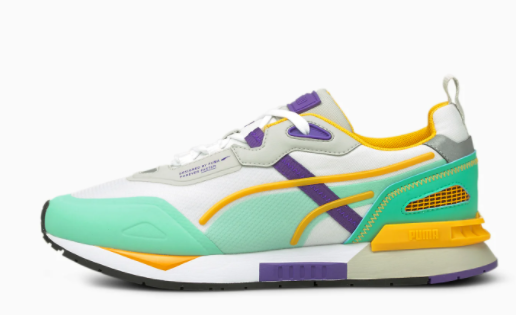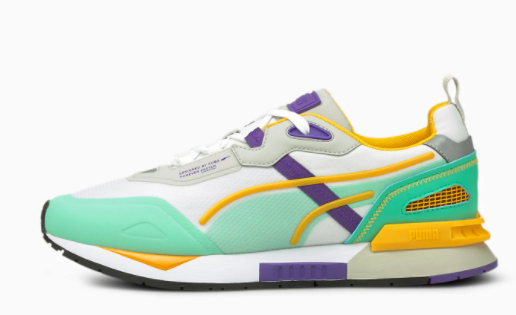 Price – £ 80.00
Have you been to the EDM show? These Mirage tech trainers are inspired by the atmosphere and light energy at the show. The details at using neon colors offer futuristic elements which often compel every looking eye to turn and stare more than once. It's all set to take you to the new world of comfortability and realities. Available in sizes from 3.5 to 12 in most affordable prices.
–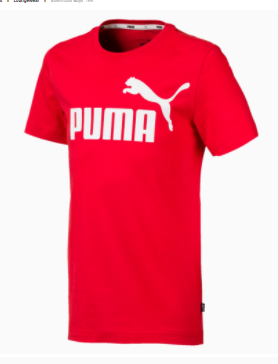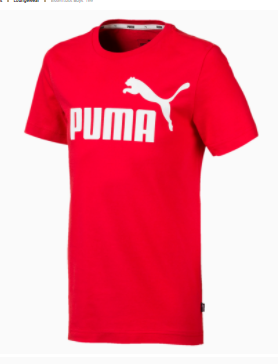 Price – £12.00
An ideal tee has every ability to be in your wardrobe for long. With the PUMA logo across the chest on bright colored Tee instantly becomes the kid's favorite. Made from 100% cotton material that is durable enough to stay with you even after your toughest soccer games. BE prepared to lengthen your playing hours and make a move for your next shot.
–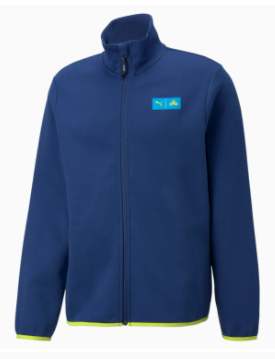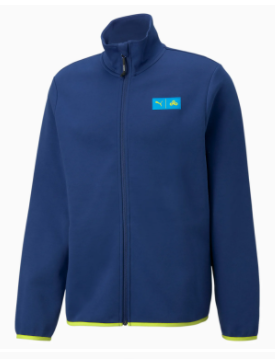 PUMA x Cloud 9 Overpowered Full-Zip Men's Sports Jacket
Price – £75.00
Be the style icon with a stylish and modern jacket range created with the collaboration of Cloud 9, the esports legend. An under-arm ventilation and breathable mesh back keeps your collected and compose while in daily sports. A futuristic cotton made Men's sport jacket is compliments every season and sport.
–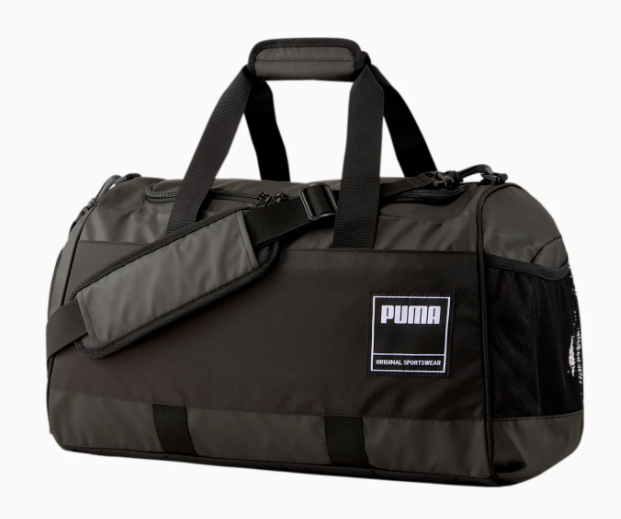 Price – £17.00
A defined yet rugged durable Duffle Bag from PUMA is roomy and has been built to stay last. With urban edge, cool-contrasting colors, and with two-way U-shaped opening offers you great versatility. Made from 100% polyester at inner shell and lining, Available in XXS sized to the 3XL sizes and the guide to measure size if somewhere you get confused. Either you use it for your everyday gym sessions or for traveling, the Duffle bag will be at your back.
–