In their large Paintball Gotcha online shop you will find a huge selection of paintball items from all leading paintball brands and manufacturers at reasonable prices. Paintball sports DE carries paintball markers, masks, paintballs (paint), HP systems, clothing, battle packs, and accessories, and deliver to your home free of charge from 100 euros. Simply select, buy, and order the paintball items you want online. So, let's see what they have to offer in this Paintball sports DE review.
Paintball Sports DE Review
TIPPMANN BRAVO ONE ELITE TACTICAL PAINTBALL COMPLETE SET
Price: €354.95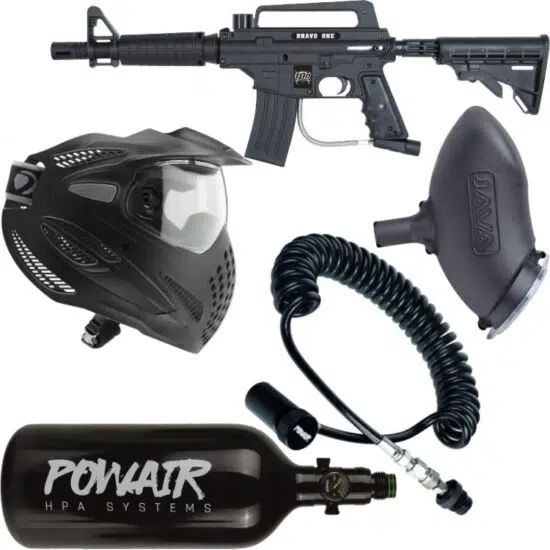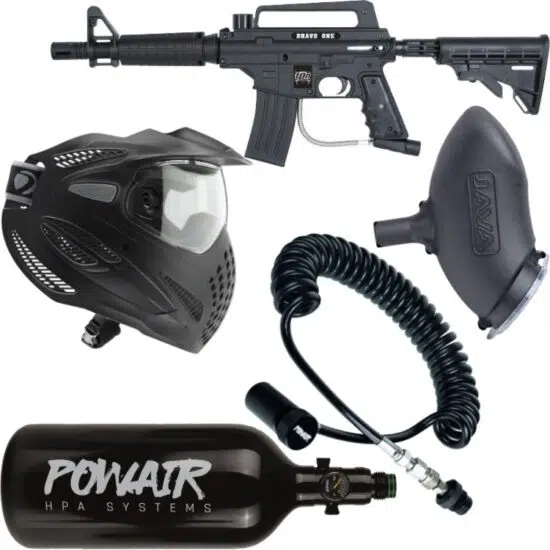 Complete Tippmann Bravo One Tactical entry-level package with all the necessary accessories for direct entry into paintball. Experience exciting games with a great paintball marker in the M-16 assault rifle design. The Bravo One Tactical has a Tippmann 98-barrel thread, so all common Tippmann 98 barrels can also be played on the Bravo One Tactical!
Get this set now before the offer finishes.
SMART PARTS / GOG ENMEY PRO PAINTBALL MARKER COMPLETE SET
Price: €404.95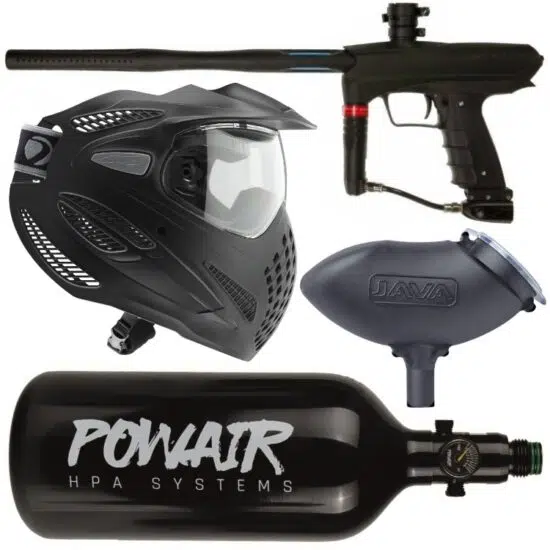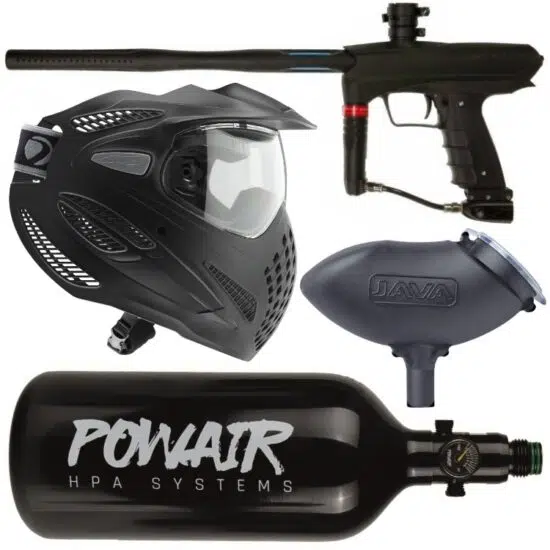 The eNMEy PRO is an affordable entry-level model from the well-known top manufacturer Smart Parts / GoG. The eNMEy PRO is a fully pneumatic marker that, in contrast to other pneumatic markers, does not require electronics. This makes the eNMEy PRO particularly low-maintenance, durable, and also interesting for rental operations on playing fields.
Have this set now and get ready to play.
DPL STARTER SET FOR TOURNAMENT SPORTS – PLANET ECLIPSE
Price: €844.95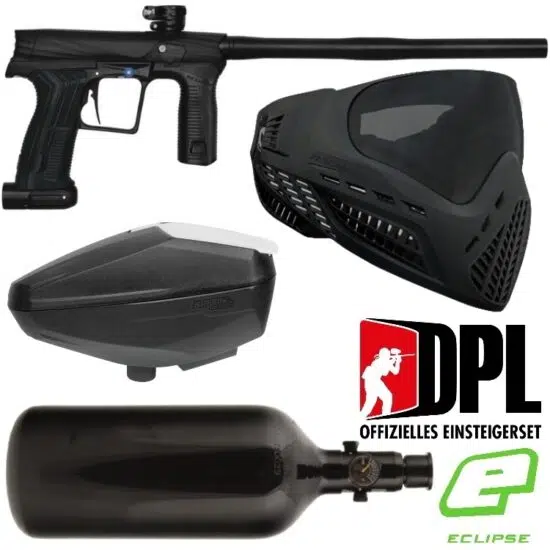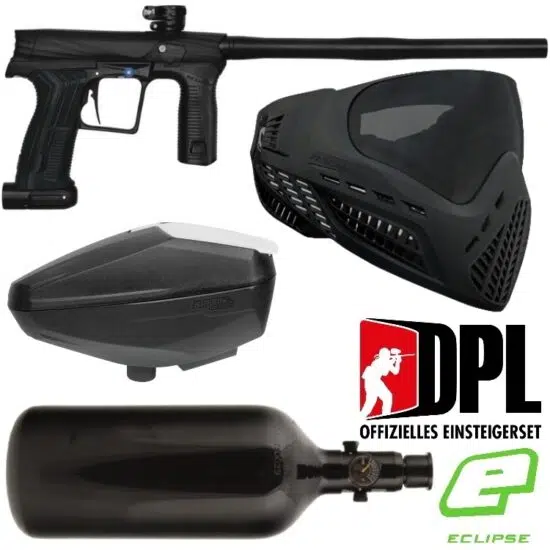 Planet Eclipse and the DPL equip you with a complete paintball marker (Planet Eclipse ETHA3) including accessories such as a hopper (Protoyz Speedster), mask (Virtue VIO Ascend), and air system. – More upgrade options are selectable! With the performance of this marker, you are well-equipped for entering professional paintball tournaments. Get your official DPL starter set now at an affordable package price and start your tournament season in the DPL.
Start now with Planet Eclipse in the paintball tournament sport.
TIPPMANN STRYKER XR1 PAINTBALL COMPLETE PACKAGE
Price: €444.95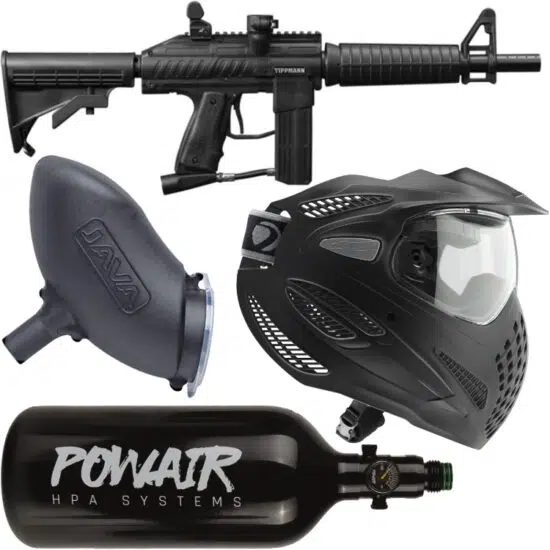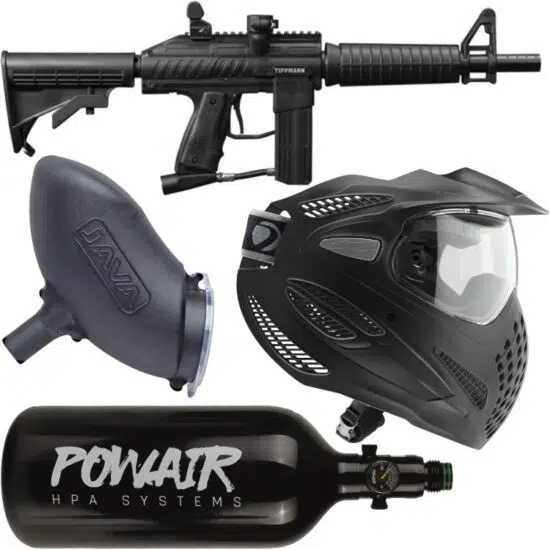 The Tippmann Stryker XR1 is a full-fledged e-pneumatic with enormous firepower. It is available in 4 different models with different features and accessories. The model included here is the Stryker XR1. In this set, you get the Tippmann Stryker XR1 with a 200-shot magazine (hopper), an air system for up to 500 shots, and a beginner's mask with good wearing comfort.
For a great experience have this package now.
EMPIRE INVERT MINI GS PAINTBALL COMPLETE SET
Price: €534.95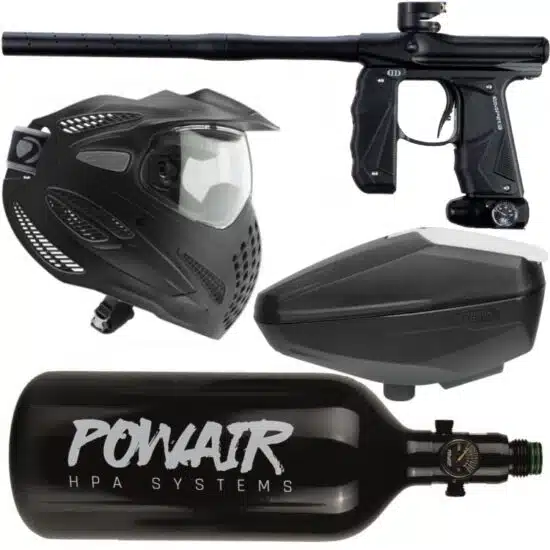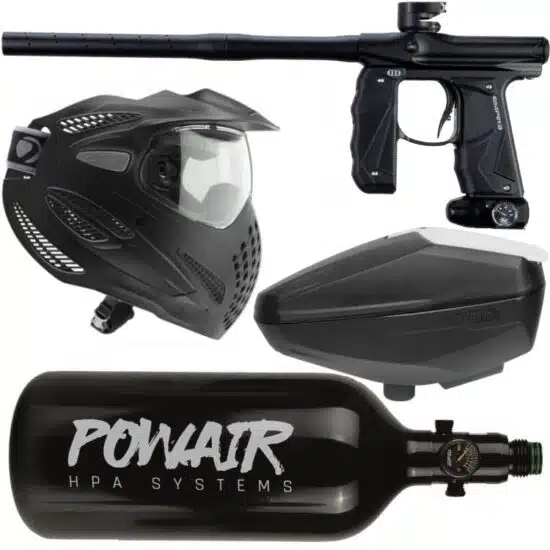 Complete set of the Empire Invert Mini GS! incl. Hopper mask and HP system! The GS version got some nice additional features. The front grip on the GS is rubberized as standard. This improves handling and protects the board and battery from paint and dirt. The ASA has an ON/OFF as standard and has been significantly reduced in size. A thoroughly successful facelift or upgrade model of the proven Mini.
A perfect mini package just for you.
Subscribe to the Paintball sports DE newsletter now and get a 5% discount voucher!