Interior design trends change seasonally, so it's hard to keep up with them. At Konsimo PL, they have divided their products into specific styles, thanks to which you can quickly and easily arrange a fashionable and functional apartment. Konsimo is your personal interior designer. Check out this Konsimo PL review and choose your favorite piece now.
Konsimo PL Review
Two-door loft-style display cabinet with drawers
Price: now PLN 1999 was PLN 2299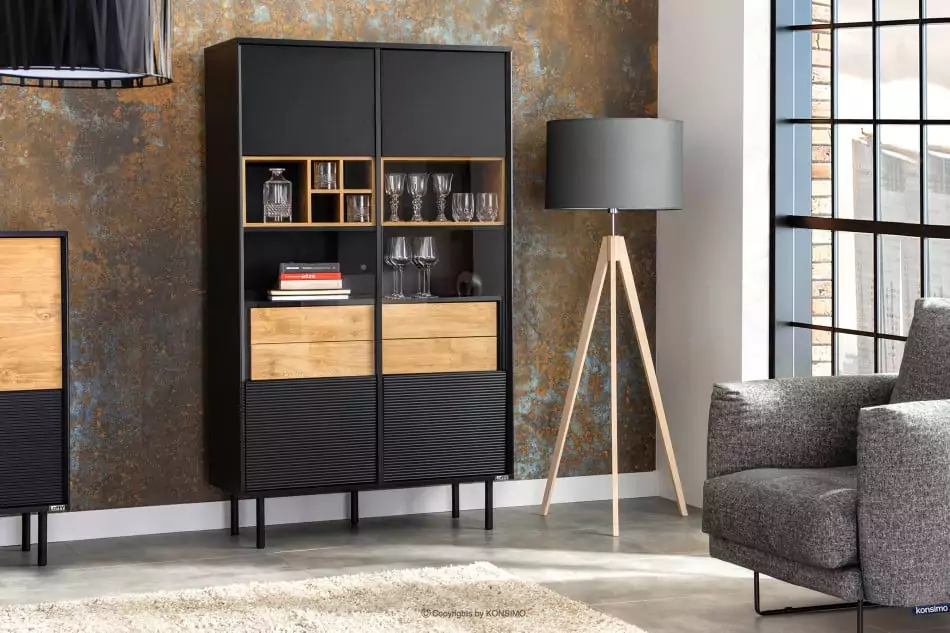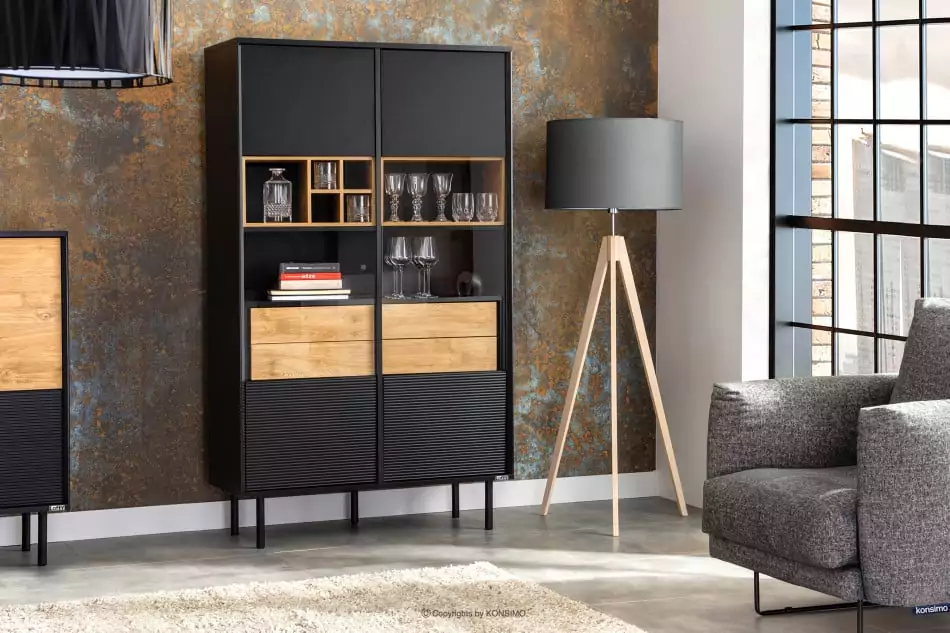 A two-door loft-style display cabinet with drawers is a product that has been made to be as durable as possible. It has several shelves and four drawers in the color of natural oak, also hidden behind the door of the display case. Thanks to its construction, it can hold many items and help organize them. The furniture will fit into industrial interiors, thanks to the colors used and high wooden legs.
Have this cabinet now and organize your things in a better way.
A set of modular garden furniture
Price: now PLN 2699 was PLN 2999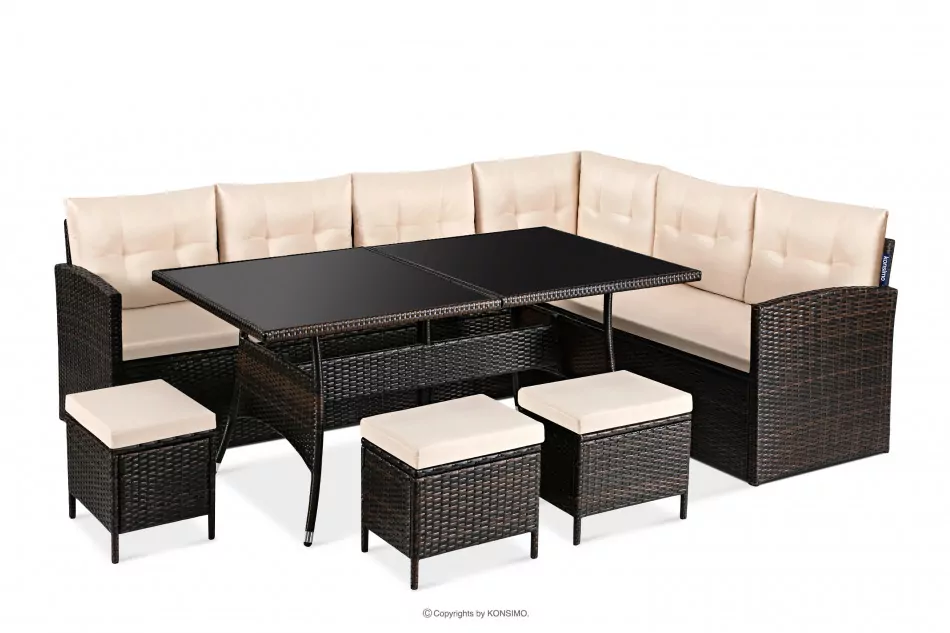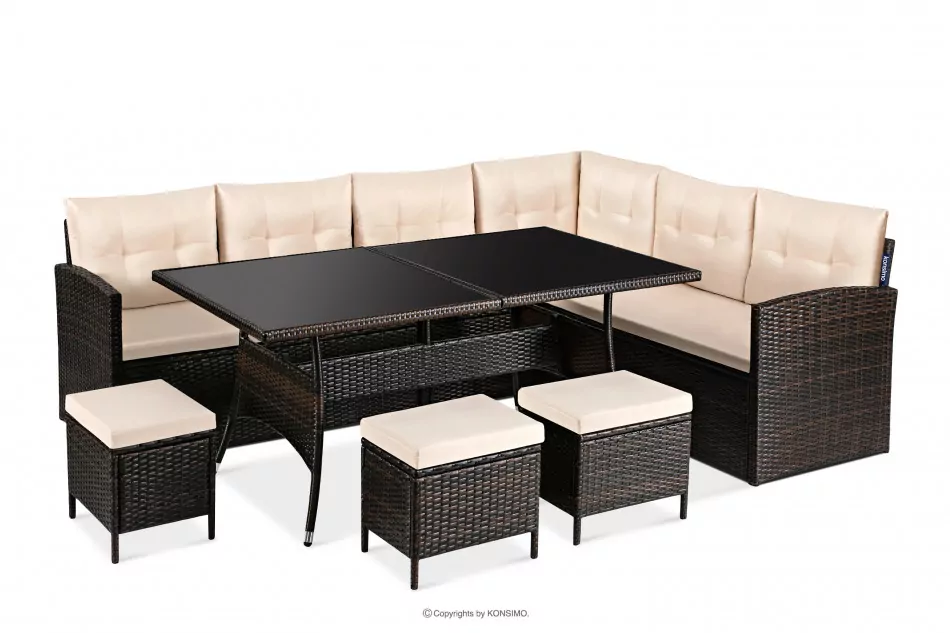 BROMUS is a great set of garden furniture that impresses with its unusual appearance. The skeleton poly rattan guarantees excellent resistance to weather conditions. In addition, the frame was additionally reinforced with steel, and the table was equipped with a glass top. Thanks to such solutions, the furniture is resistant to all weather conditions, and the use of the highest quality mixture makes our set resistant to UV radiation.
Décor your garden beautifully by having this chic set.
Rustic wardrobe with a mirror
Price: now PLN 2969 was PLN 3299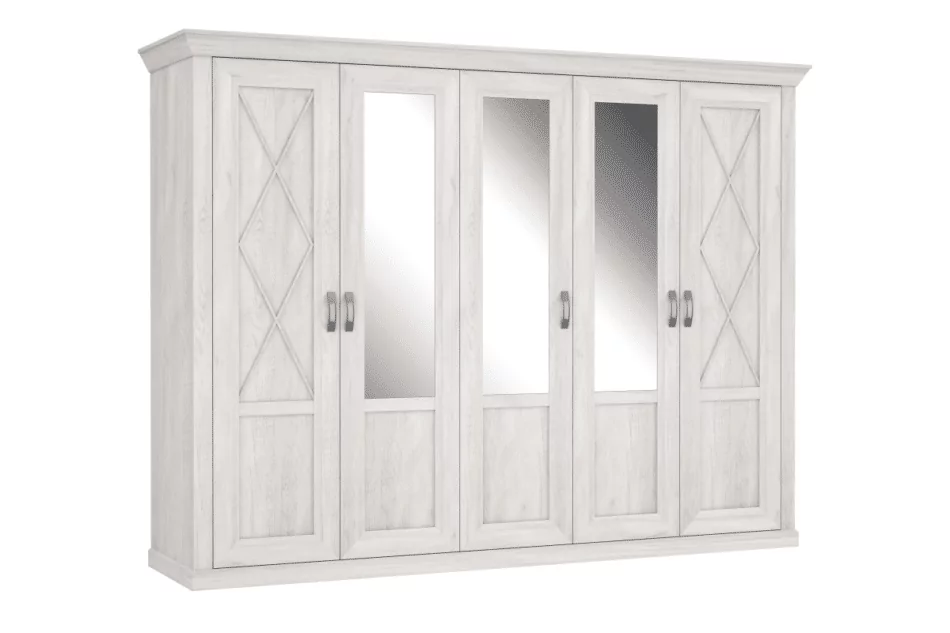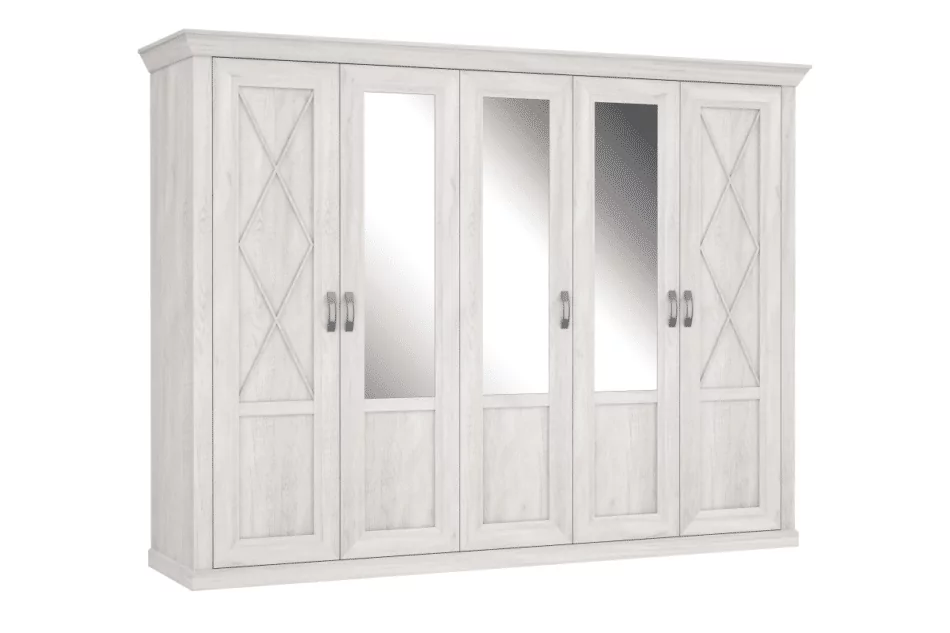 The rustic bedroom wardrobe from the KASHMIR collection is made of very solid materials that ensure a stable structure. It has six shelves for clothes and a bar for hangers. Three mirrors on the door will help to visually enlarge the room. They blend beautifully against the background of a cream chest of drawers.
Have this elegant piece of beauty for your room.
Brown armchair hanging on the terrace
Price: now PLN 499 was PLN 599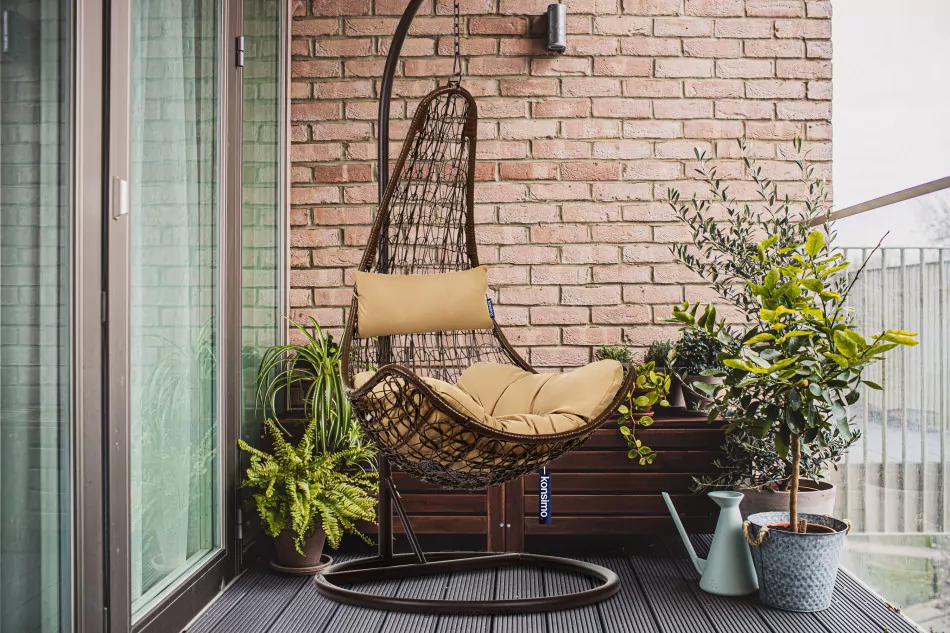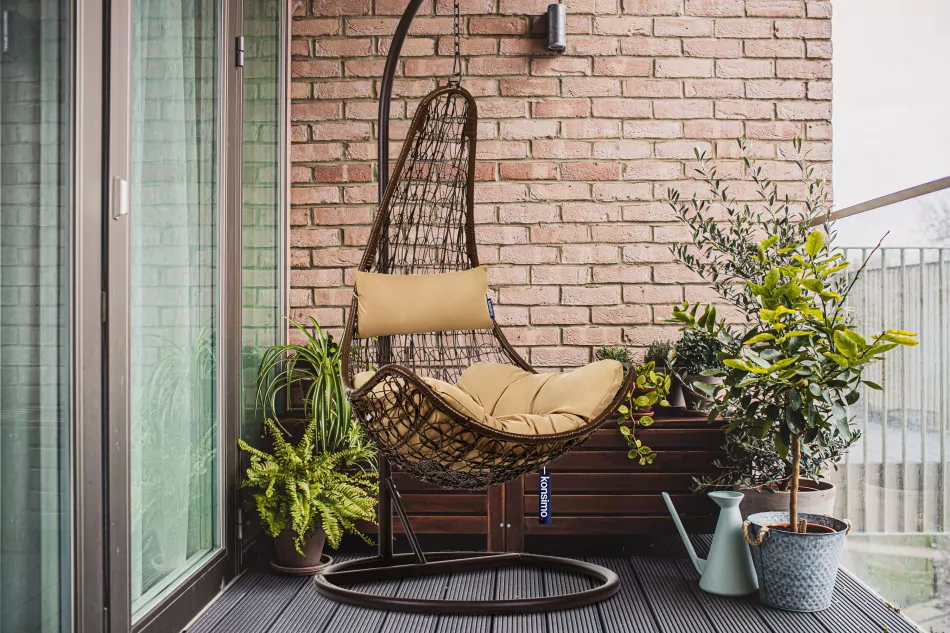 CULLUS hanging armchairs will make spending time in the garden, on the porch, or terrace more pleasant. Garden furniture from this collection is a modern style and a guarantee of comfort. The rattan basket-cocoon hanging on a metal frame attracts attention with its interesting, modern pattern. Models are available in classic colors of white and black, the colors of the armchair go well with pillows in elegant gray.
Make your garden area a little more comfortable by having this armchair.
Gray cottage bed
Price: now PLN 1099 was PLN 1299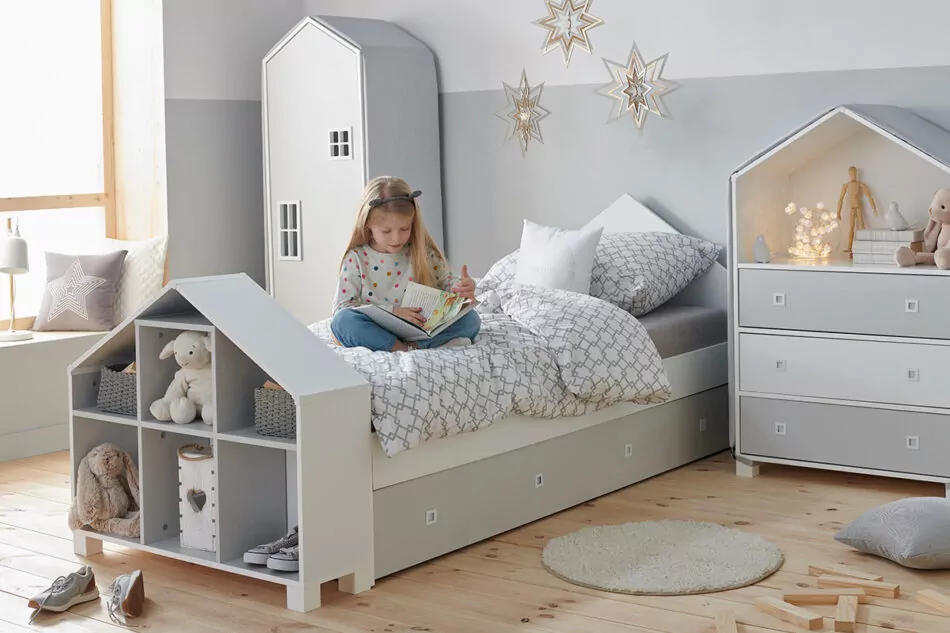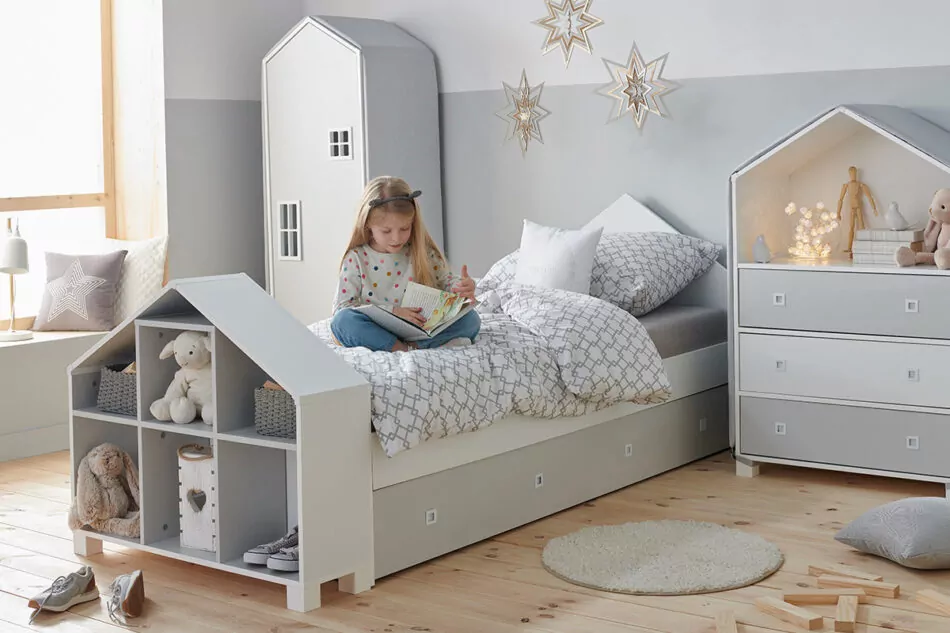 The gray house bed with headboards in the form of canopies is made of a solid, specially reinforced board. Thanks to this, it is perfectly safe not only during rest but even during intense fun, including running and jumping. A children's bed with a canopy from a fairy-tale street of houses can be used by two children or one.
A perfect bed set for your kid's room.
Décor your home now with Konsimo PL's best furniture offers.