Always wanted McLaren merch but never found the best way to get your hands on some? Then the official McLaren store is the way to go for you. What's even better is that you can root for your favorite team with the stylish Monaco collection at the Grand Prix. McLaren is a name that requires no introduction. It's a name that comes to mind anytime you hear the words "racing" or "supercars." Here's what you should know about McLaren and Monaco collection by McLaren
The company was founded more than fifty years ago, and for the past three decades, it has become a household name. Also, McLaren has significant worldwide fame, prestige, and respect in the sphere of F1 racing. Having won over 20 championships and 187 Grand Prix crowns. Besides, McLaren has also teamed up with a slew of sponsors and dependable companies to keep its operations operating smoothly off the track.

If you're a racing fan shopping for McLaren merchandise, you're in luck since McLaren's official online store has some of the greatest things at a fantastic price with even better customer service. Let's look at some articles featured in the Monaco collection by McLaren.
Monaco Collection By McLaren
MEN'S MONACO SLOGAN HOODIE
Price: €110.00
The Monaco Slogan Hoodie is designed in the style of the Monaco Grand Prix, which is known for its grandeur and significance. A stunning full-back graphic of Monaco and McLaren typography is crafted from ultra-soft fleece fabric.
Root for McLaren in style at the Grand Prix with this hoodie!
WOMEN'S MONACO GRAPHIC T-SHIRT
Price: €49.00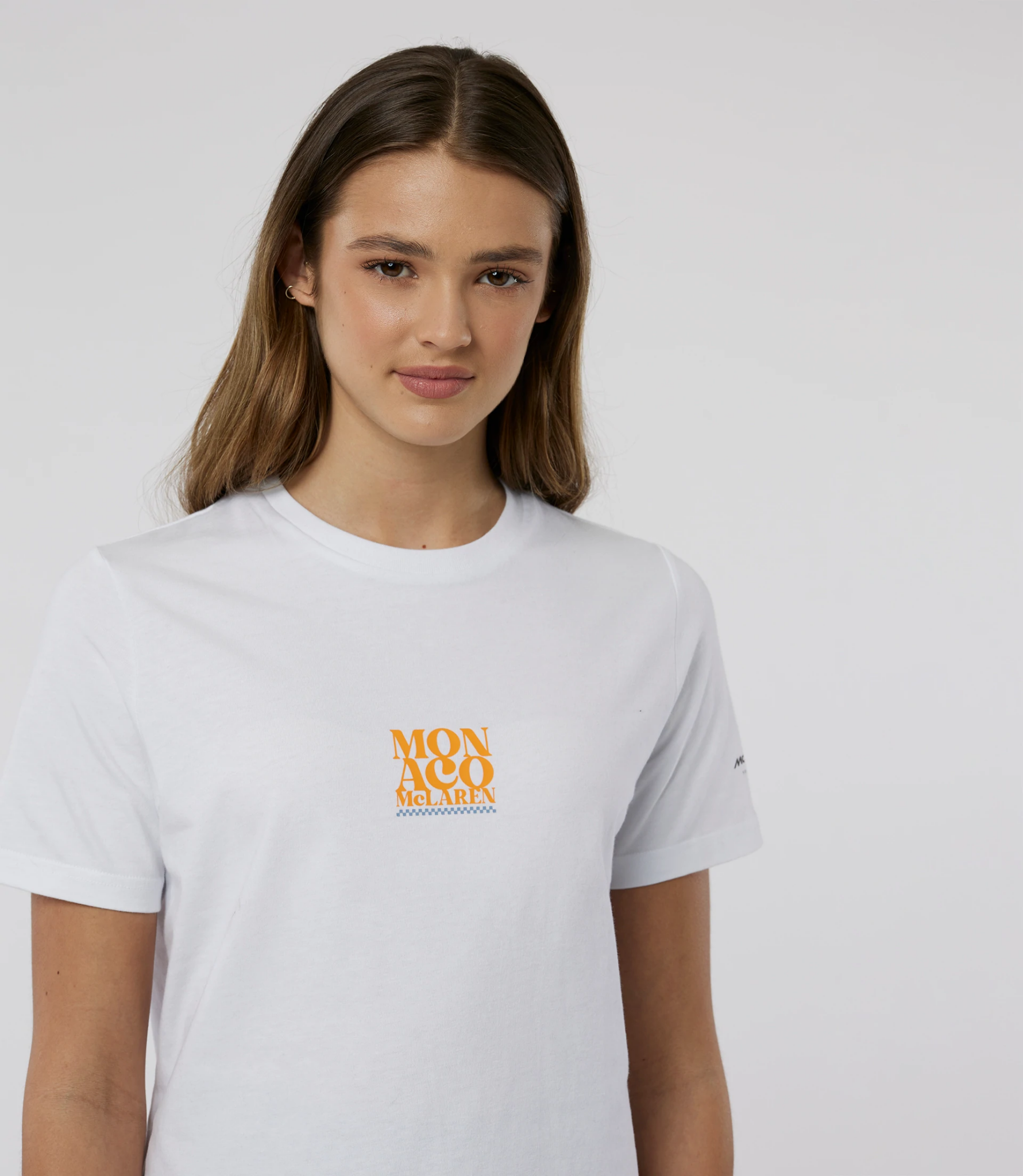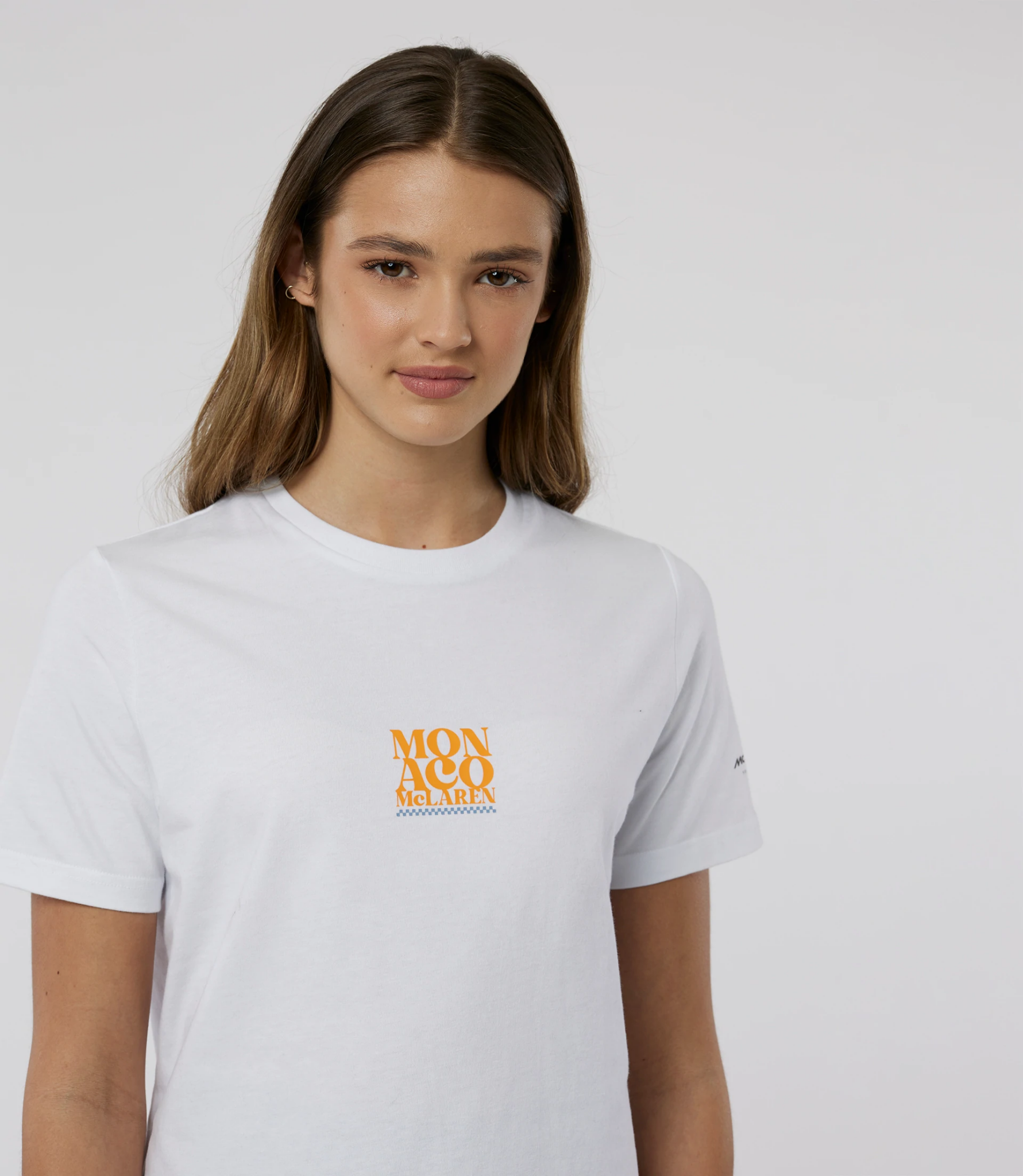 Stay comfy and support McLaren simultaneously. This Monaco t-shirt is made of 100% cotton. Additionally, it features the Grand Prix's theme, which adds prestige to its look. And the Monaco print gives the shirt an all new trendy look.
Don't forget to sign up and get 10% off on your orders
SUNGOD MONACO SIERRAS
Price: €125.00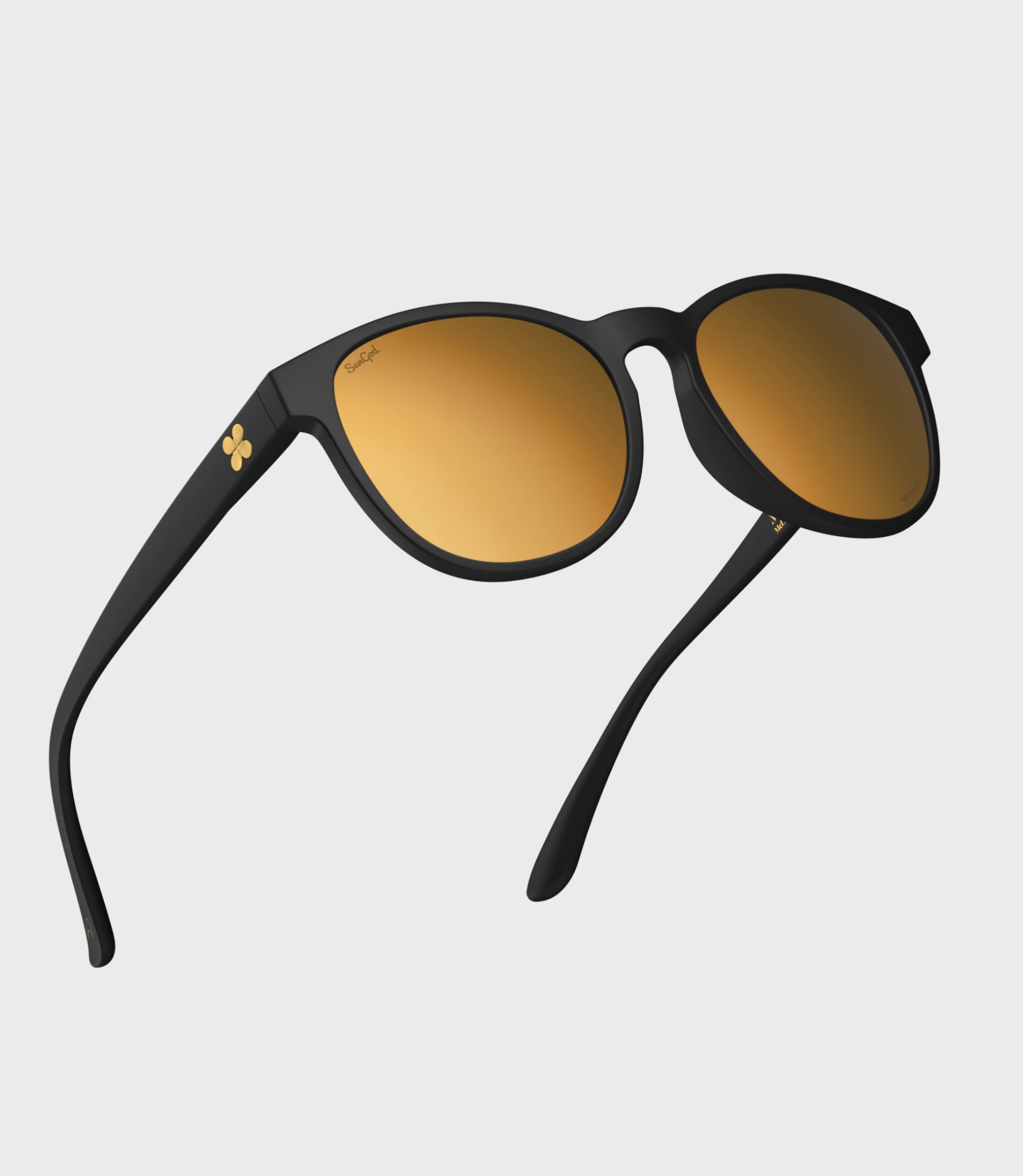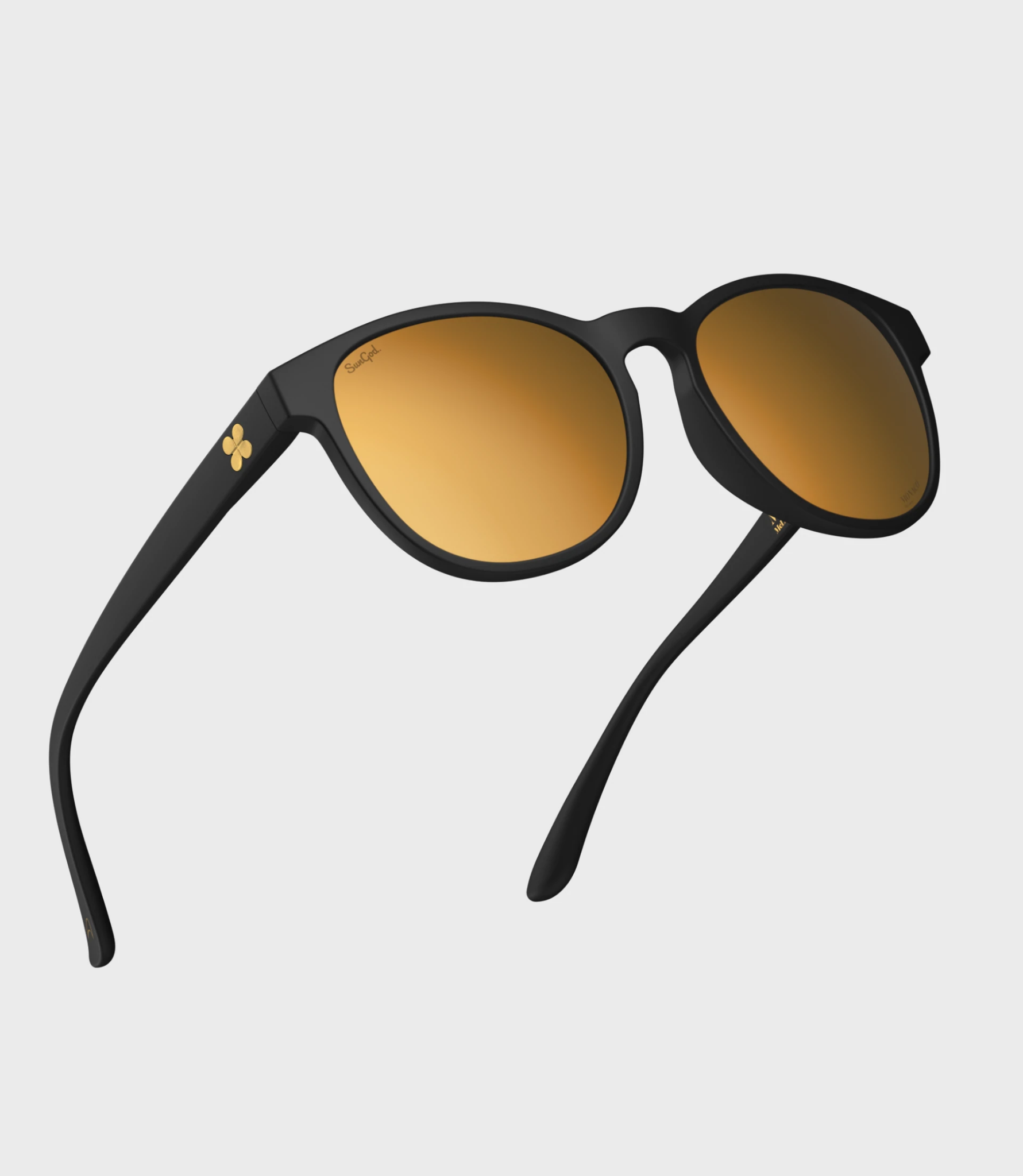 SunGod's market-leading 8KOR Gold lenses are coupled with a Matte Black frame on the McLaren Monaco Sierras. Brushed Gold symbols, a Monaco lens etching, and the McLaren speed mark complete the look. Available in standard McLaren colors to give it a personalized look.
Enjoy every piece from McLaren in style
MEN'S MONACO GRAPHIC T-SHIRT
Price: €49.00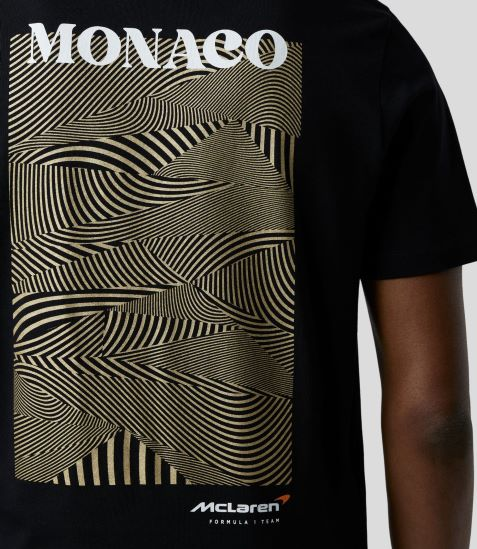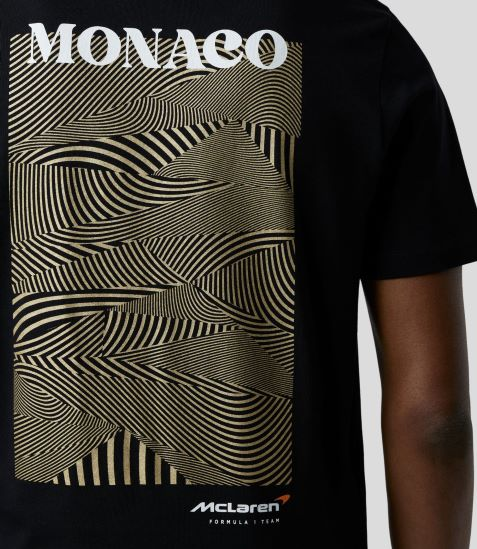 The Monaco Graphic T-Shirt has a design that is inspired by Monaco's grandeur and prominence. The shirt is made of 100 percent BCI cotton and has Monaco and McLaren branding on the chest as well as a complete back graphic inspired by the race hosts' architecture.
Give yourself a complete McLaren look with Monaco
MONACO E-FRAME TRUCKER – NEW ERA
Price €55.00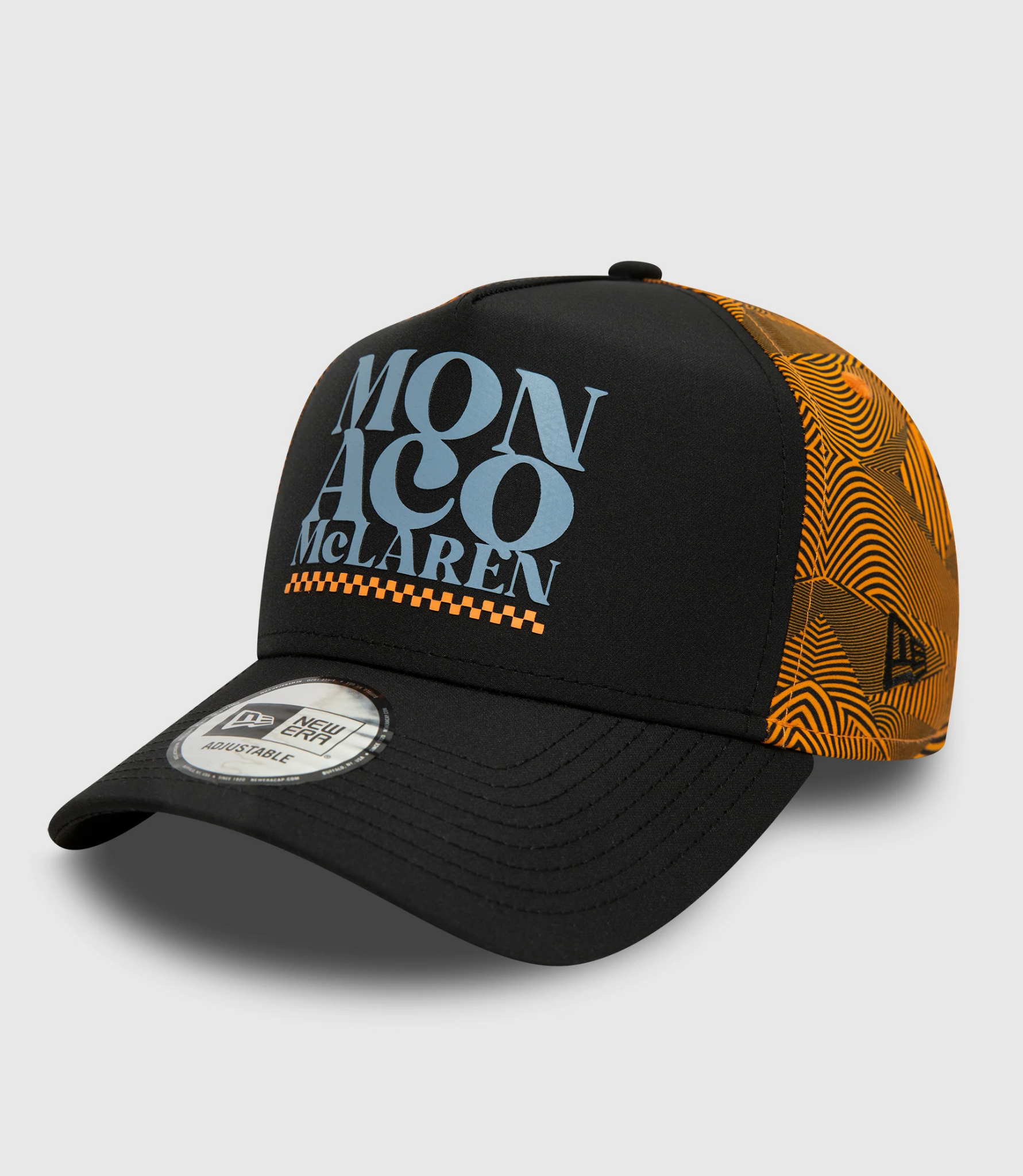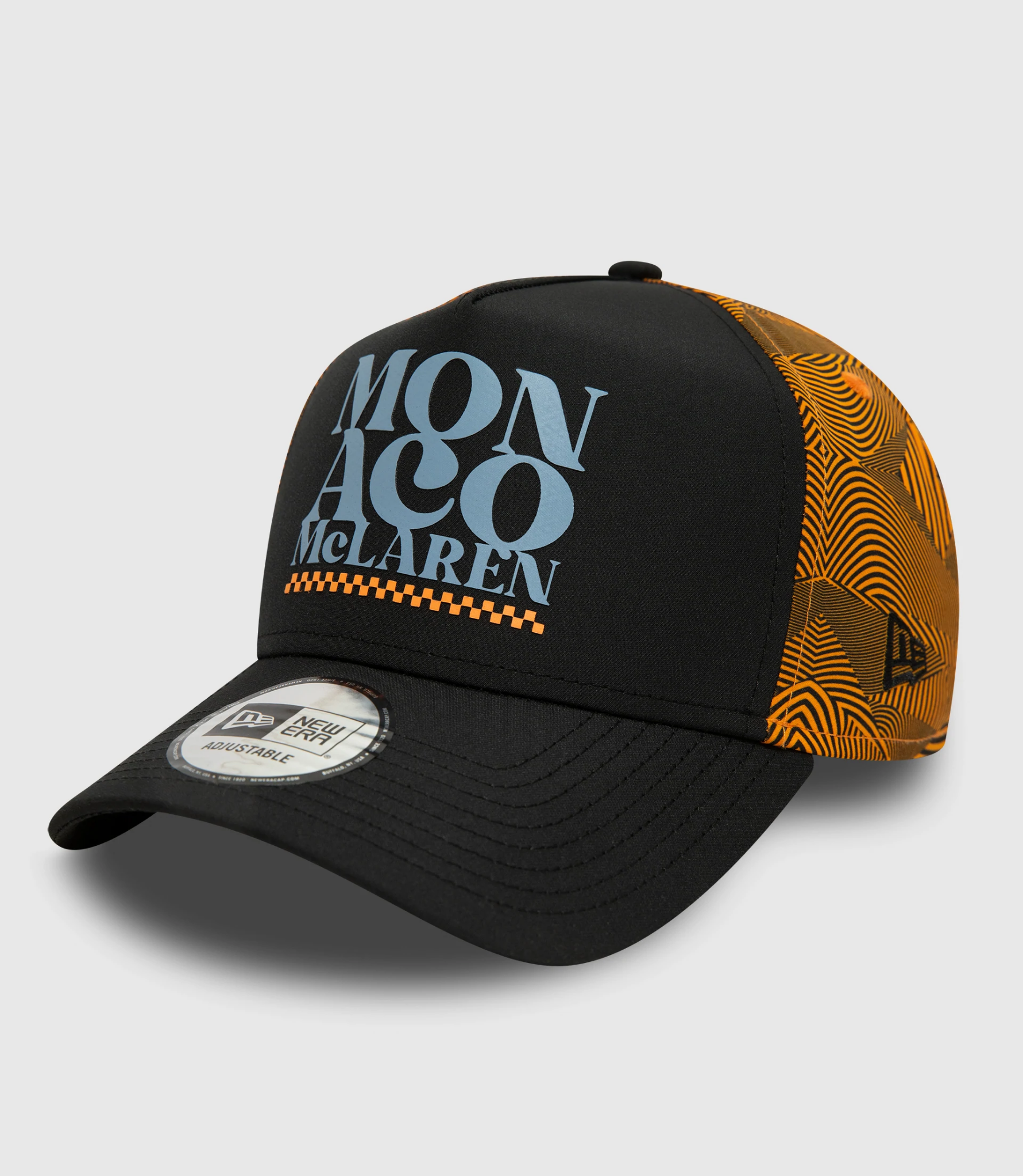 McLaren X New Era E-Frame Trucker Hat for the Monaco Grand Prix. A sleek and sophisticated trucker hat inspired by the elegance and prestige of the Monaco Grand Prix.
The Monaco collection at McLaren is elegant, sophisticated, and well-rounded. You won't have to compromise on anything while adding style to your wardrobe. Great post-purchase treatment also makes fans revisit sooner than they might've expected.