We all know the importance of a good night's sleep, yet many of us struggle to achieve it. Say goodbye to sleepless nights and hello to blissful slumber with Happy Beds UK. The online store offers various beds, mattresses, and bedroom furniture to transform your space into a cosy haven. No more tossing and turning – just sink into the plush mattresses designed for ultimate comfort. Plus, with fantastic deals and fast UK delivery, you can finally get the restful sleep you deserve without breaking the bank.
Transform Your Sleep with Happy Beds UK Review
Harper Grey Velvet Ottoman Storage Bed
Price: £434.99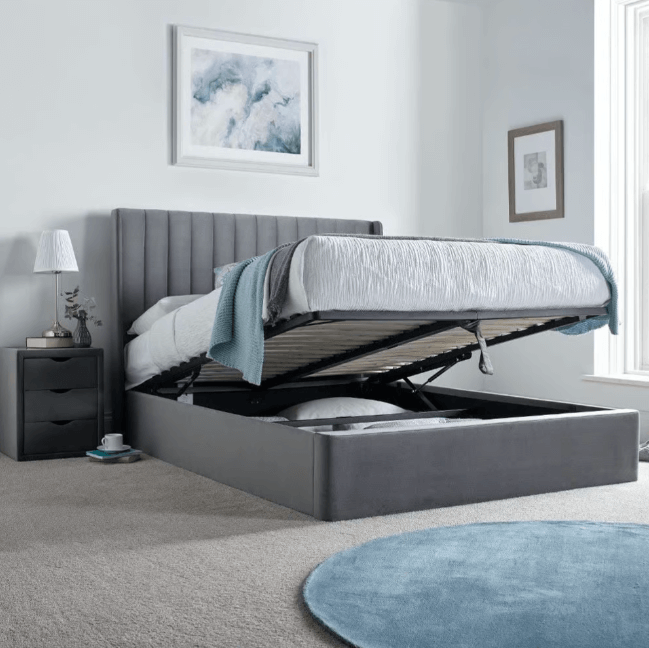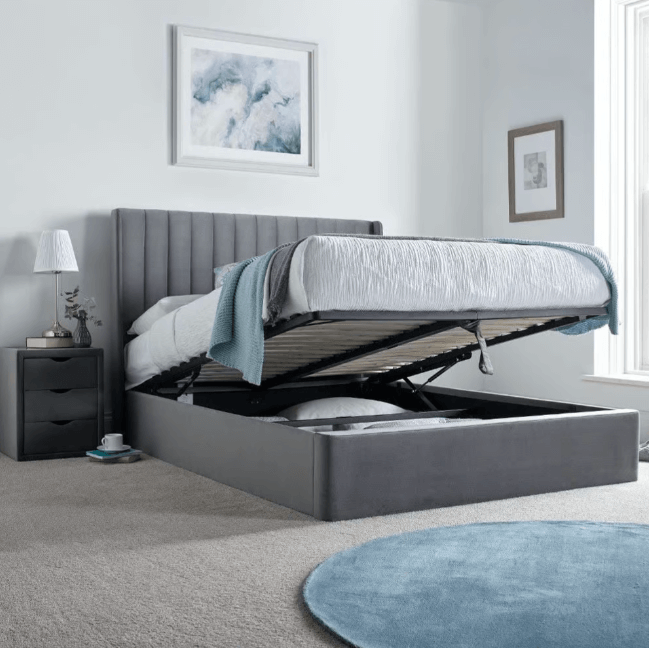 Its trendy grey exterior will blend seamlessly with any style and colour scheme. The contemporary headboard design adds a touch of modern elegance. Made of soft-to-the-touch velvet, this bed is perfect for luxurious lounging. Plus, it features an impressive ottoman storage space accessed by gas-powered pistons and supporting baseboards.
Unleash the full potential of your bedroom today with the Harper Grey Velvet Ottoman Storage Bed!
Cashmere 3000 Pocket Sprung Memory Foam Mattress
Price: £239.99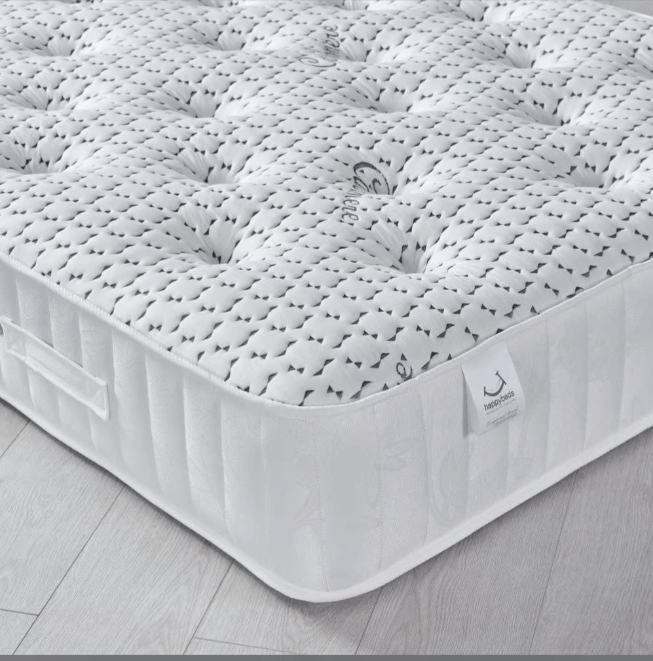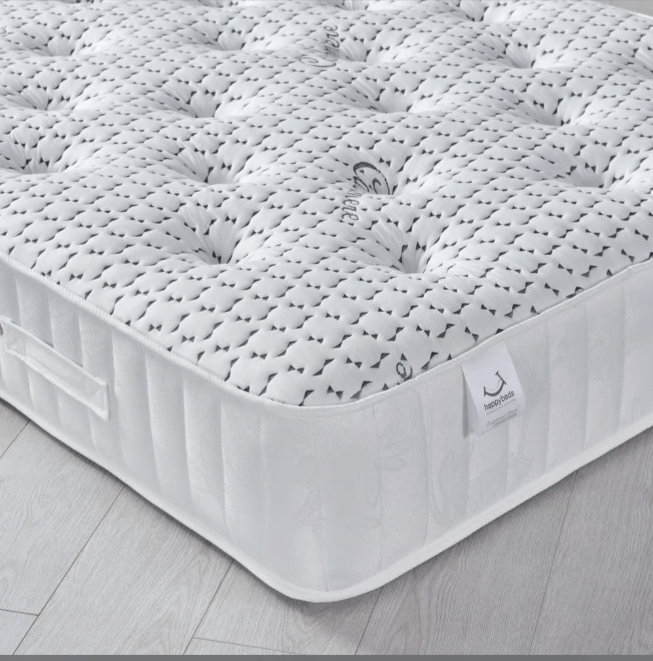 The Cashmere 3000 Pocket Sprung Memory Foam Mattress is a luxurious addition to any bedroom. Made with an abundance of cashmere, this mattress is supremely comfortable and insulated. The 25mm layer of memory foam contours to your body for ultimate comfort, while the individually nested pocket springs provide superb support.
Get yours now exclusively at Happy Beds UK!
Orion Wooden Storage Triple Sleeper Bunk Bed Frame
Price: £554.99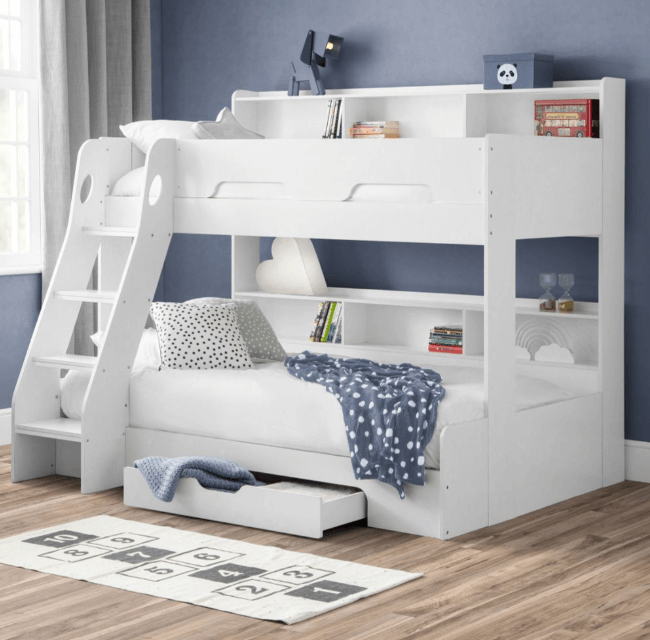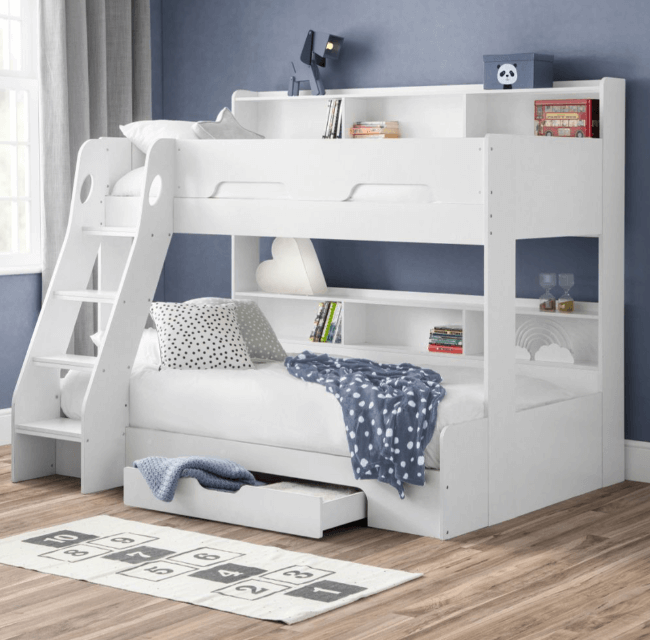 The Orion Sleeper Bunk Bed Frame is the ultimate space-saving solution for any bedroom! This bed can accommodate a small double and a regular single mattress, perfect for siblings or sleepovers. With a sleek white lacquer finish, built-in storage shelves and drawers, a fixed ladder with safety features, and easy assembly – it's a dream come true.
Order now and give your kids the room they've always wanted!
Gravity Grey Wooden Gaming Desk
Price: £234.99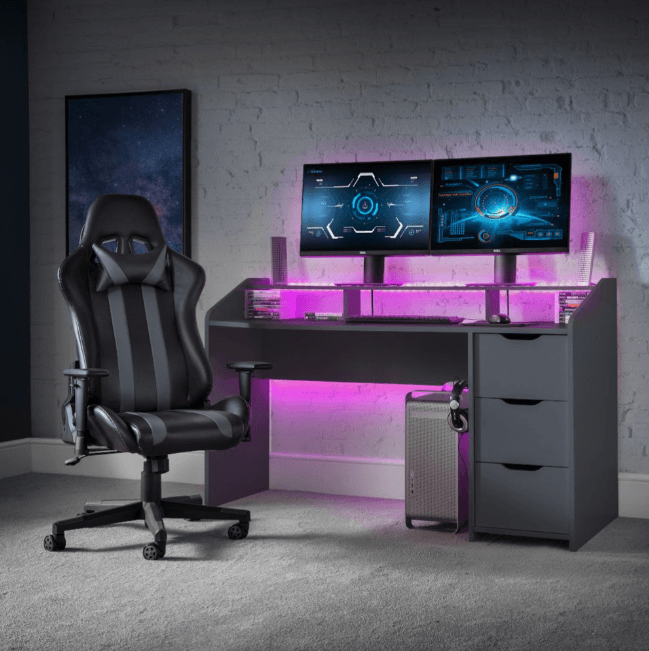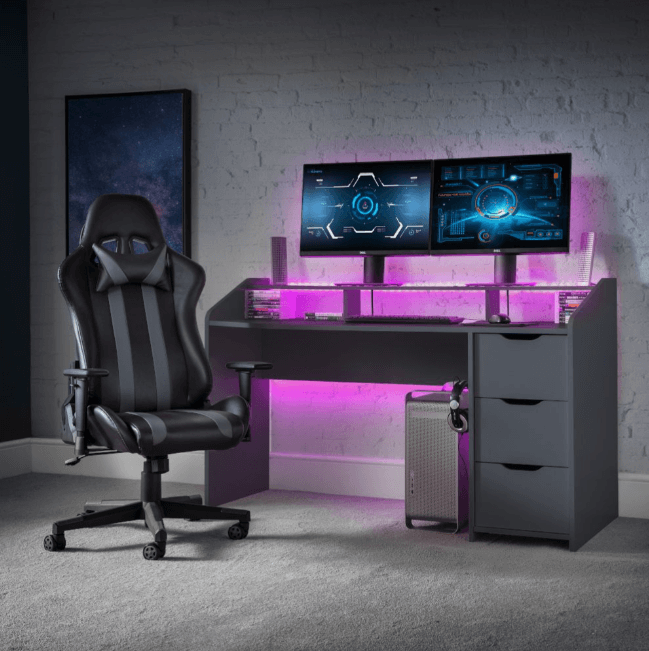 Elevate your gaming experience with the Gravity Grey Wooden Gaming Desk, exclusively from Happy Beds. Boasting ample desk space for 2 monitors and a luxurious anthracite exterior, this desk promotes indulgence while keeping your cables and gaming accessories organized.
Made to last for years, get your hands on this must-have gaming desk now!
Madison White Wooden 3 Drawer Dressing Table
Price: £134.99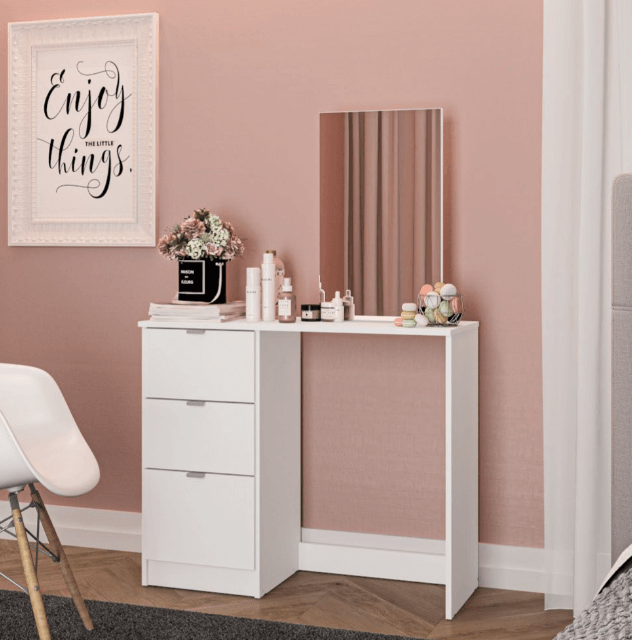 The Madison wooden dressing table is a quirky yet stylish piece that is a must-have for every fashion-forward individual. Its elegant white exterior seamlessly blends with any home interior, while the spacious drawers and mirror make makeup application effortless. With extra space for a stool, this dressing table is both functional and chic. Easy to clean and maintain, it's the perfect addition to your bedroom.
Order to elevate your daily beauty routine!
Embrace quality, affordability, and convenience – your path to a perfect sleep starts here. Don't just dream it, live it with Happy Beds UK!