Who doesn't know FFS beauty? The name resonates when someone talks about eco-friendly and trendy shaving solutions. A first-ever women's brand of razors that proudly provides the opportunity to women around the UK to feel the smoothness and lusciousness after shaving that they can't have from any other razor. We're sharing Friction Free Shaving Review where you can save some bucks when you get your first subscription box.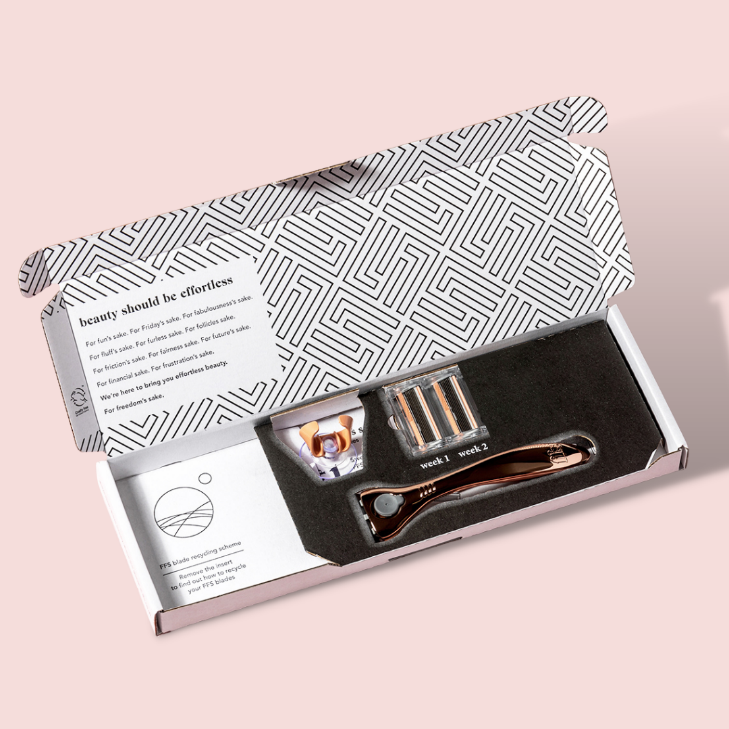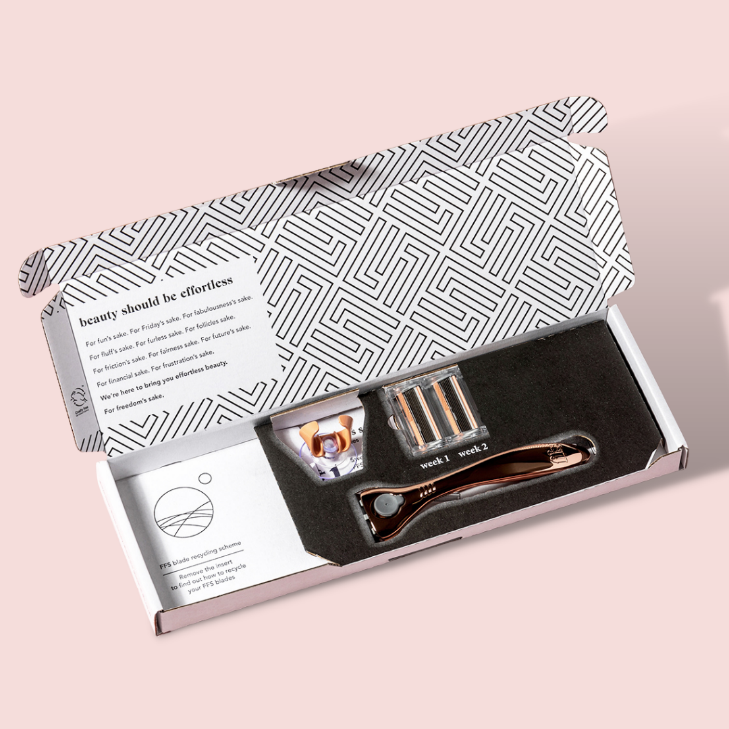 Here, an award-winning FFS Razor Trial Kit needs all your attention. Because with our special discount code, you can have a 20% discount on the purchase of the FFS Razor Trial Kit. Just select FFS Razor Trial Kit subscription by using TOPFDEALS20 and you can get straight 20% off.
The coupon is valid for new customers and ends on August 31st, 2022. So just signup today and get your 20% off right away. What will you get? Keep reading to know more.
Friction Free Shaving Review With Discount Code
FFS Razor Trial Kit – What's Included In Your Kit?
Price: £4.95 was £28.48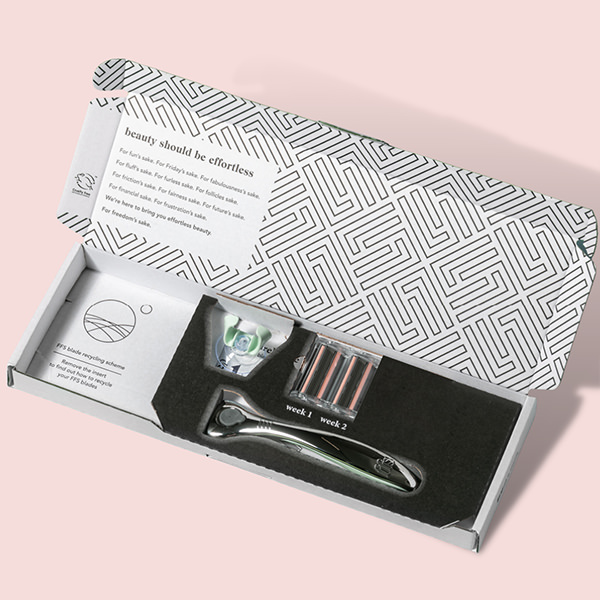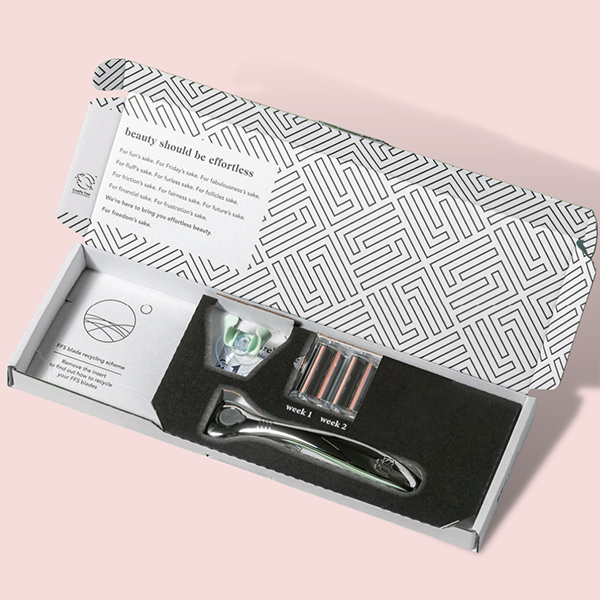 The Razor Trial Kit having 165 five-star reviews is the last thing you want for your shaving routines – and we know this is going to be true once you have it.
In your FFS Razor Trial Kit, there will be a premium rose gold engraved metal handle, with two SmoothGlide blades, a few wax vitamin E strips, a matching holder shower to secure your razor hygienically, a styling bikini built-in blade, and a limited time offer that contains a FREE 100ml shaving cream.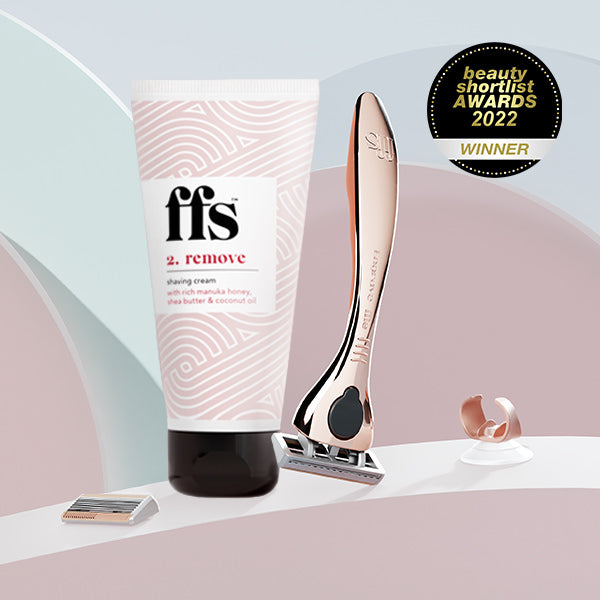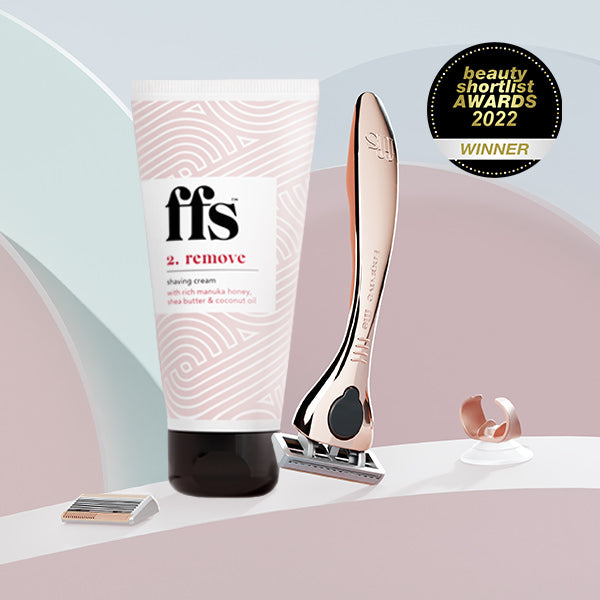 In addition, with this offer, you can add personalized engraving worth £6.00 for free.
Friction Free Shaving offers ultimate saving
Personalize Your FFS Beauty Razors Kit

It's super easy to use and reuse your FFS shaving razor with super amazing smoothGlide blades which are so easy to use without any fears of cuts and scratches. Plus, you can also add a shaving scrub or shaving balm worth £5 with your FFS Trial Kit. They both have an even price of £6 which you can also get at a discounted price.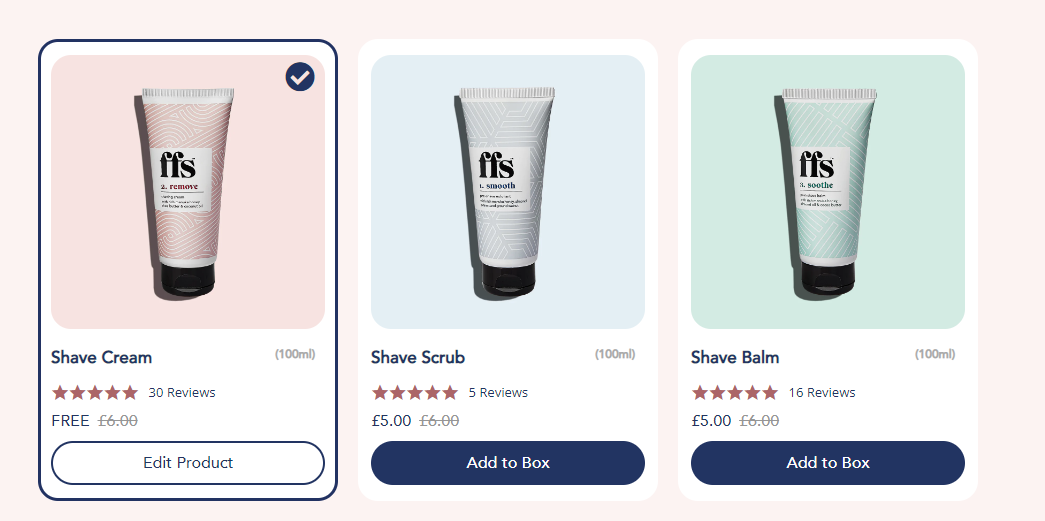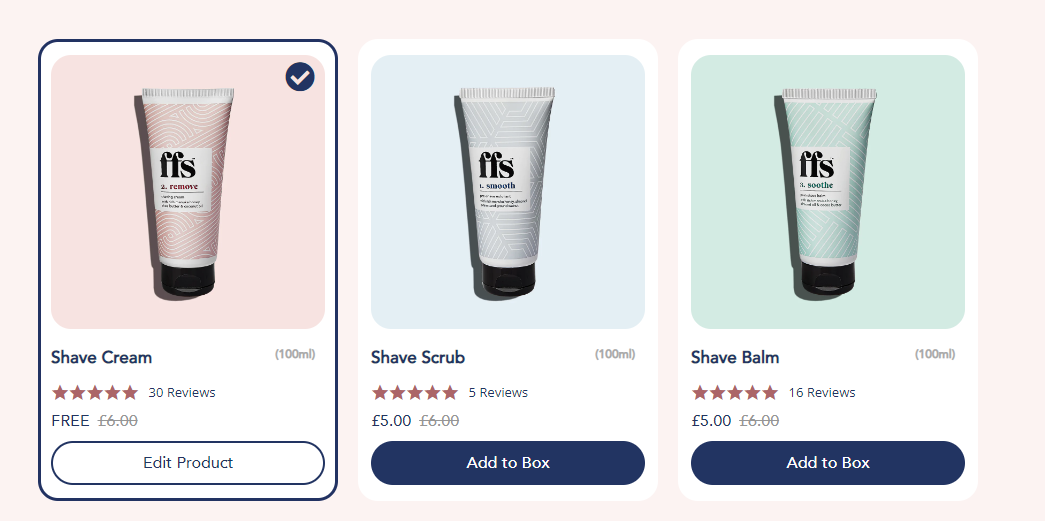 However, the perfect shave needs a shaving cream which the kit already gives you for free. Once the subscription expires on Aug 31st, FFS beauty will send four blades on 31st Aug, from where they will figure out the frequency of your shaving routine once you order your next razor kit.
With Free delivery, you can have four SmoothGlide blades worth £9.95.
Get Ready To Have The Flawless Experience With FFS Razors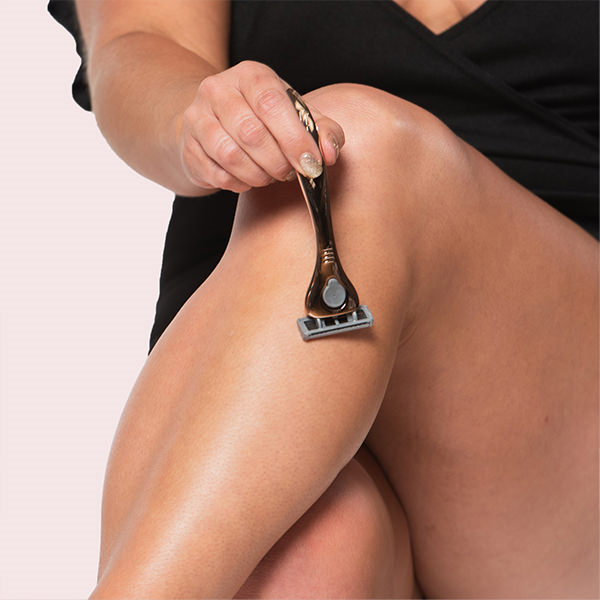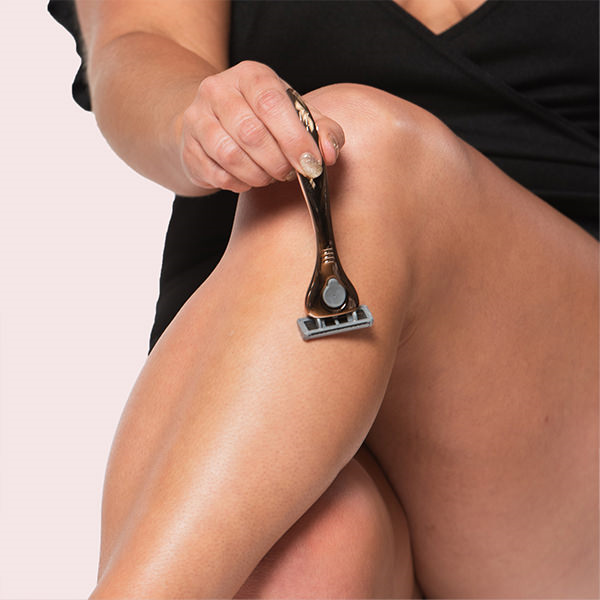 Once you start noticing the difference between shaving with FFS razors and the ones you have been using for a long, you are not going to leave FFS. It's one of those products that you love to recommend and when you do it you will get redeemable points.
Leaving the deal of premium product worth just £4.95 that gives you a wonderful shaving experience would be a misfortune.
Also, don't forget to use TOPFDEALS20 to have a 20% discount on check out.