Find Me A Gift is a leading online retailer offering thousands of unique gifts. Find 1000s of unique gift ideas at low prices, like personalized gifts that make any occasion special, gadgets to make life easier, activities to keep your kids entertained, or flowers to brighten up someone's day. Find Me A Gift's trending gifts section is a group of uniquely designed gifts that everyone will love.
Browse easily through their carefully crafted website that offers a user-friendly extsperience where you can find everything from trending gifts to special offers and personalized experiences. Shop in your environment in just a few clicks, and don't forget to get 10% off your next order when you sign up.
Find exactly what you want in the Find Me A Gifts' Trending Gifts Section
Personalized Handmade Baby Birth Details Wooden Rainbow Stacker
Price: £26.99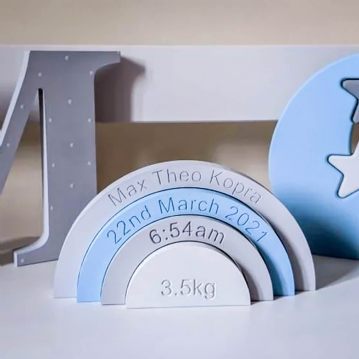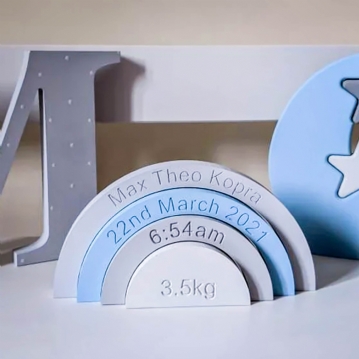 This beautiful wooden rainbow stacker is individually hand-painted and features the details of the baby's birth engraved on the front. It's the perfect way to add a personal touch to any kid's room or nursery.
It's sure to be a cherished keepsake that will last a lifetime!
Football 3D Jigsaw Puzzle
Price: £7.99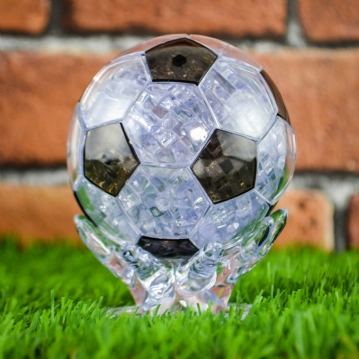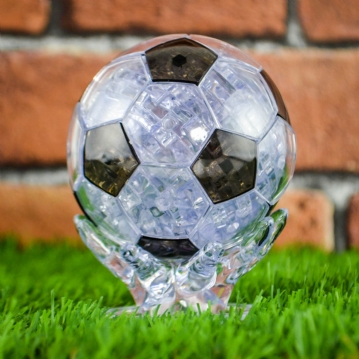 Hey, football-mad fan! With the goal of completing these unique puzzles, you'll love putting together this 3D jigsaw of a crystal football shape. Not only is it a great activity for you, but the finished product also makes for a great home decoration fit for any football-filled bedroom.
The perfect gift that celebrates love and passion for the beautiful game!
Personalized Dad in a Million Photo Mug
Price: £9.99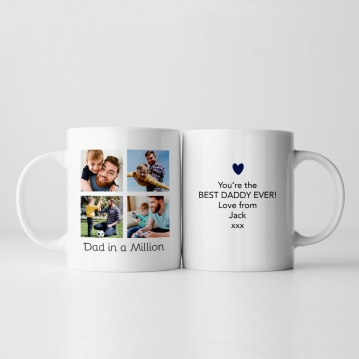 Looking for a way to show your dad how much he means to you? Then do it with this personalized photo mug! Dad is one in a million, and this mug is the perfect way to remind him of being the best. With four photos on the front, it's easy to show off your relationship with Dad and how united you are. Plus, you can personalize the back of the mug with a message underneath a heart.
This mug is sure to remind dad of your love every time he takes a sip!
Hand Knitted Cowboy Cactus
Price: £17.99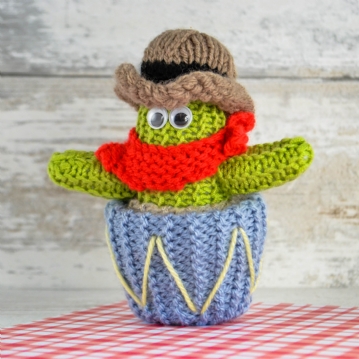 This little guy is sure to add some personality to any room, and he's perfect for fans of all things Western. Each cactus is made with double-knitted yarn in a combination of classic cowboy colors, and they're all given their little personalities with googly eyes and cute faces. They're planted in navy pots, making them easy to display anywhere in your home.
This cute little plant is sure to add some personality to any room.
Inflatable Foot Spa Gift Set
Price: £19.99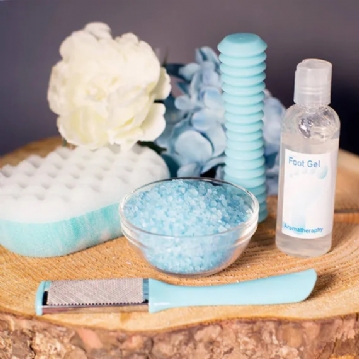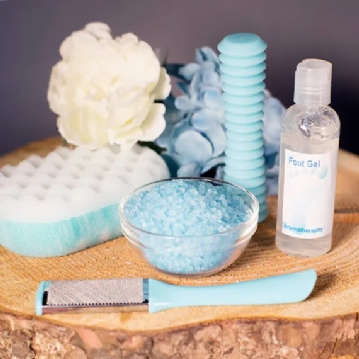 This set includes an inflatable foot bath, a foot roller, and four other must-have items for a perfect pedicure. Whether you're heading to the beach or just wanting to kick back and relax at home, this gift set is a must-have. It's also great for relieving any aches and pains from a hectic lifestyle. Give your feet the spa treatment they deserve with this fabulous gift set.
Give the gift of relaxation and relief from the hectic pace of life with these pieces from Find Me A Gift today