FFX UK is widely regarded as one of the leading online retailers of power tools and accessories, hand tools, fixings, and general construction consumables. The FFX website – ffx.co.uk – lists over 90,000 products, the vast majority of which are available within two working days. With a new distribution center and massive stock holdings, their aim is to deliver the right product, at the right price, at a time to suit you, every time. This FFX review will explore and discuss some amazing products from the online and in-store collections.
FFX Review Milwaukee Power Tools, Hand Tools, Accessories
Impact Drill Twin Pack
Price: now £404.95 was £415.95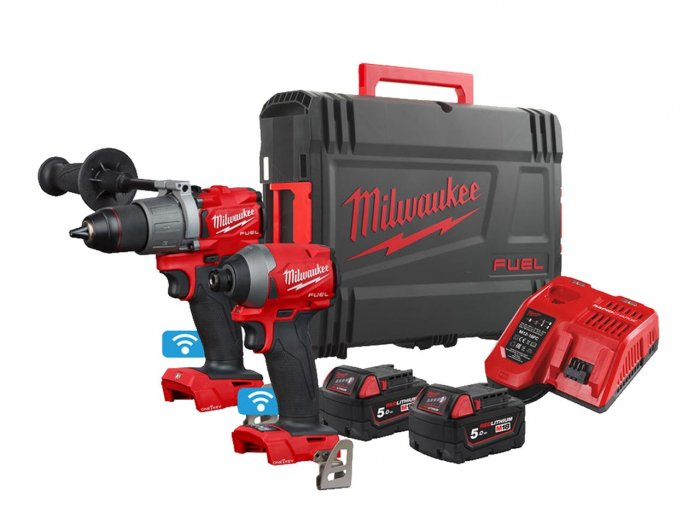 Impact Drill Twin Pack contains the M18ONEPD brushless percussion drill and the M18ONEID brushless impact driver. Both tools are ONE-KEY enabled which means that they can wirelessly connect to a smartphone to provide unlimited customization and control of the tool's performance. The M18ONEPD percussion drill is ideal for professional masons, fabricators, and construction workers due to the impressive power it delivers.
A perfect addition to your tool store!
MIL472057 SHOCKWAVE Impact Duty Bit Set, 49pc
Price: now £27.25 was £29.95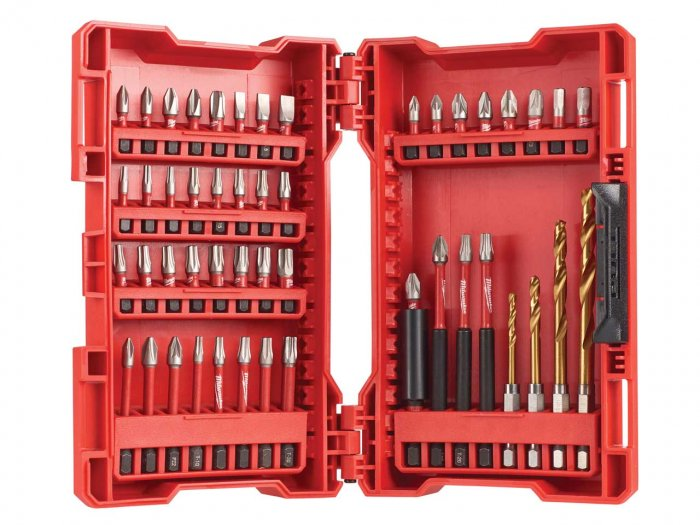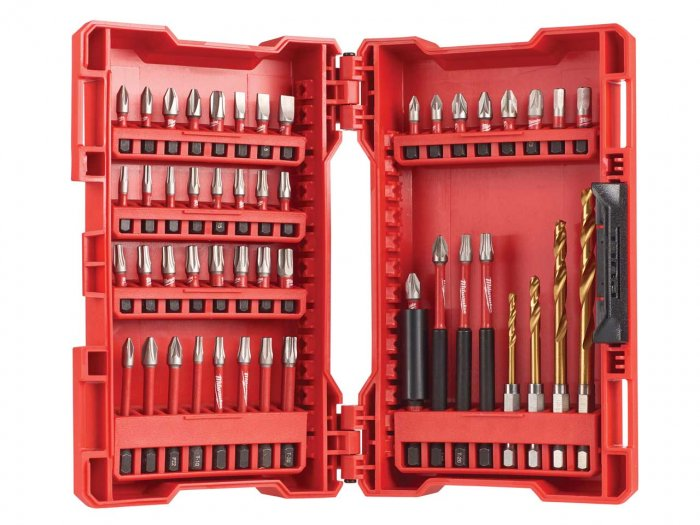 Milwaukee SHOCKWAVE Impact Duty Bits are ideal for heavy-duty impact applications. They also deliver a full system solution that covers all drilling and fastening needs. Made from custom-engineered steel. The combination of the SHOCK ZONE design and special heat treatment absorbs impacts and allows the bit to flex with a spring-like action.
Buy 49 pieces set at a discounted price from FFX!
Packout Trolley Starter Set
Price: now £285.00 was £299.00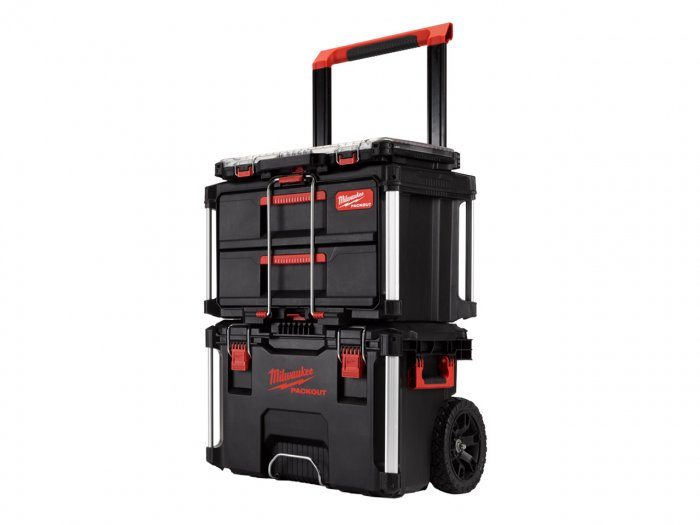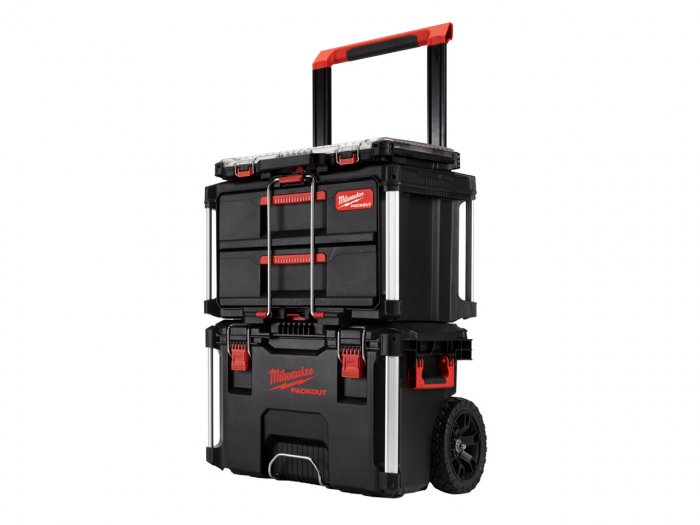 The Milwaukee 4932479957 Packout starter set is the best solution for tool transportation, organization, and storage for all tradespeople. This Packout set includes the trolley box and 2 drawer tool boxes, both featuring metal-reinforced corners and being constructed from impact-resistant polymers for Jobsite durability.
So, stop searching and place your order now to transport your things safely!
Wet and Dry 2nd Generation Vacuum Bare Unit
Price: now £102.00 was £105.00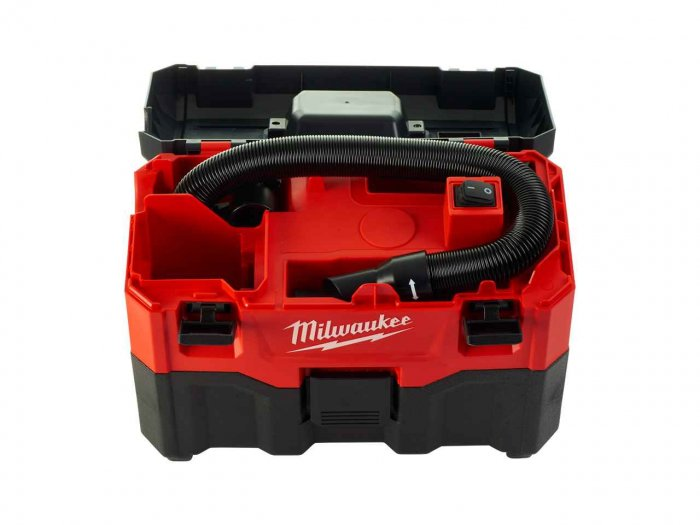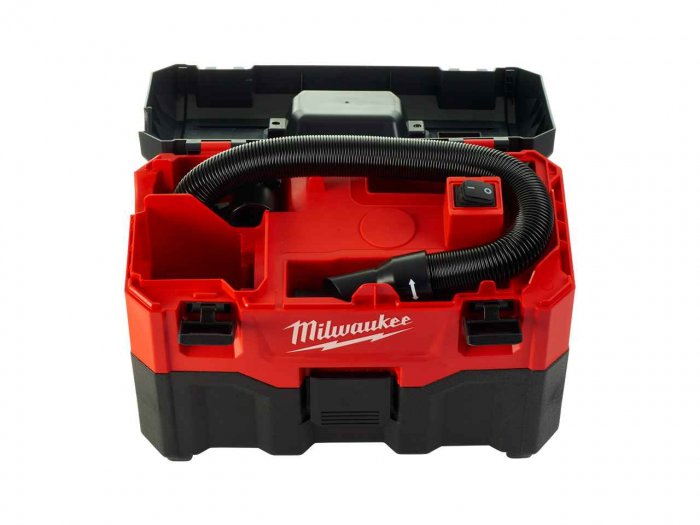 The latest wet and dry vacuum from Milwaukee features a powerful 18v motor with excellent multi-condition suction. Even more usage now with up to 30 minutes of run time with an M18 9.0 Ah battery pack. Maximum airflow of 1300 l/min / 80 bar gives maximum suction power. The HEPA filter collects 99.97% of airborne particles for excellent dust collection.
Get the dirt away with this 2nd generation dry vacuum.
Rapid Fast Charger
Price: now £35.00 was £39.95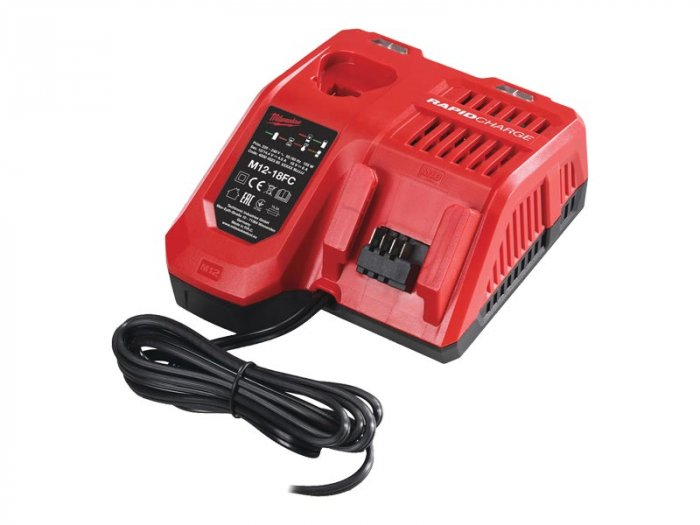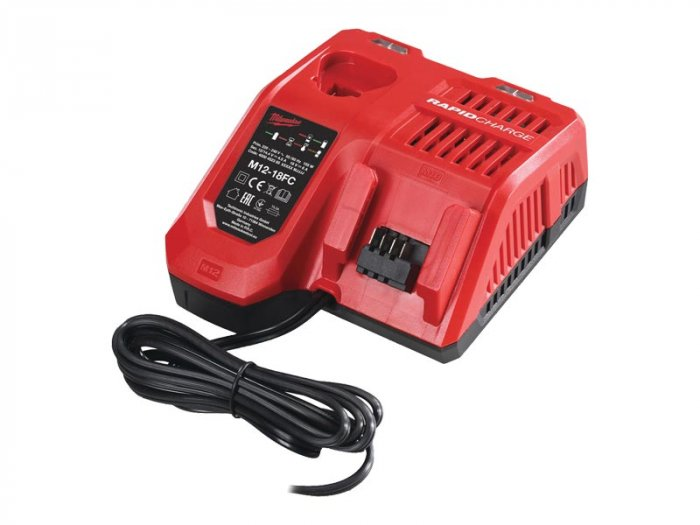 The Milwaukee M12-18FC M12-M18 Rapid Fast Charger is perfect for charging your M12, M14, and M18 battery packs quickly. Ideal for professional tradesmen or DIYers that have Milwaukee batteries and power tools. It charges 2.0Ah, 4.0Ah, 5.0ah, 6.0Ah, and 9.0Ah battery packs and can charge an M12 and M18 at the same time.
Increase the life of your Milwaukee tools.
The FFX review is here to help you find whatever tool you need, visit FFX and find anything that works for your task.